Paris Apartments for Sale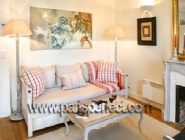 If you're searching for your own pied-à-terre in Paris, we would love to help you find the perfect apartment! We offer apartments for sale from time to time, and we're always on the lookout for ideal properties. If you would like to view our current Paris apartments for sale, please click on this link to find out more.
Interested in buying a Paris apartment? Please Contact Us with your specifications and we'll let you know if we spot just the right Parisian home away from home for you!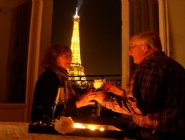 Paris is a city that's easy to fall in love with - strolling along the Seine, enjoying buttery croissants for breakfast, shopping the outdoor markets, or lingering on your private balcony as you marvel at your view of the Eiffel Tower. If you're looking to enjoy the Parisian atmosphere on a more permanent basis, we can help you buy your dream apartment in Paris.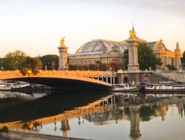 When searching for your dream apartment in Paris we cannot stress enough that old saying: "Location, location, location!" Before buying, spend time really getting to know Paris - to find the right neighborhood balanced with knowledge about the Paris market and the best locations.
More Tips: Where to Buy an Apartment in Paris
Real estate agents in Paris view overseas buyers with a mix of excitement and cynicism. Yes, they know that a number of choice properties are bought by foreigners, but they also know that some of them will waste their time. In fact, most clients who walk through their doors will waste their time, so they need to filter for the most probable buyers quickly.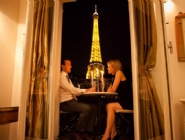 If there is a key piece of advice to offer about buying an apartment in Paris, it's the most intangible but most important of all – the apartment must possess the "wow factor." You will feel it even if it's a wreck, whether it's empty or been done up with horrible taste. It can be one of several factors, but you will be struck by it immediately, like a coup de foudre, or lightning bolt.