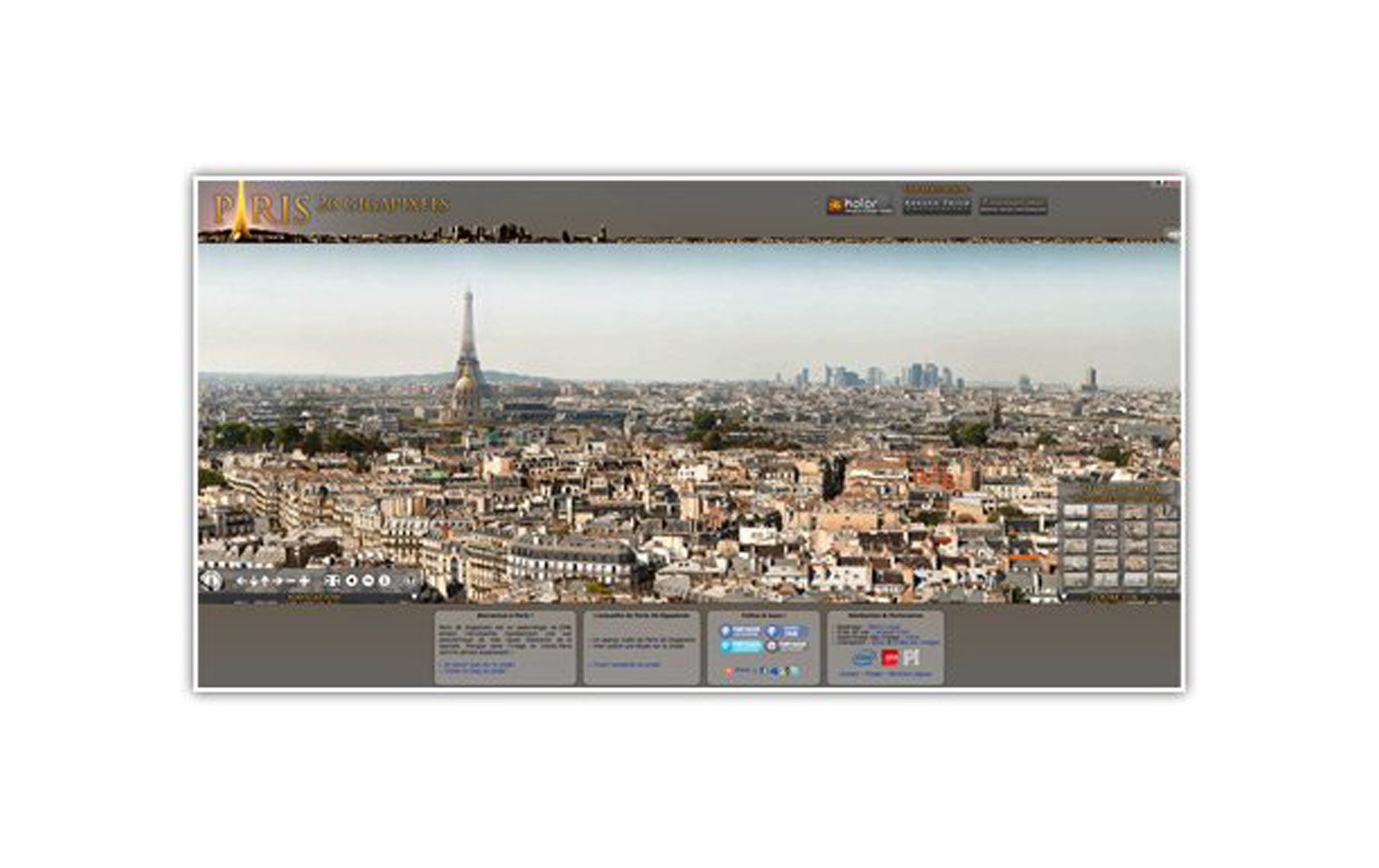 Want to see Paris like you've never seen it before?  Paris 26 Gigapixels is a stitching of over 2300 single images, providing you with a breathtaking panoramic view of the beautiful French capital.  Easy-to-use controls allow you to pan around the city and zoom in to see more detail on neighborhood buildings. The Eiffel Tower icon on the control panel also enables you to quickly navigate to the Top 20 monuments in Paris including the Eiffel Tower, Notre Dame, Arc de Triomphe, and many  more.
Once the largest image in the world, Paris 26 Gigapixels has already been surpassed by several other cities including London (80 gigapixels), Sevilla (111 gigapixels) and the current leader, Shanghai (272 gigapixels).
We hope you enjoy your virtual tour of Paris and look forward to welcoming you in person at one of our luxury Paris vacation rentals.