The City of Light is all about style, which is why we think the Carménère — a stunning 2 bedroom, 2 bathroom vacation rental in the heart of the 6th arrondissement — is a perfect Parisian retreat. Adorned with a collection of classic antiques and brilliant artistic décor, this apartment charmed us from the first moment, and is a perfect representation of its setting in the beautiful Saint Germain neighborhood.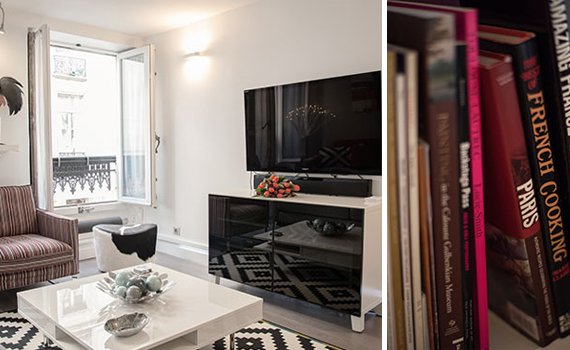 The many amenities at the Carménère certainly caught our attention, from the flat screen TV and DVD player in the lovely living area to the collection of Parisian books that are a delightful addition for avid readers. This vacation rental also features free Wi-Fi and phone calls to a number of countries, as well as double-glazed windows.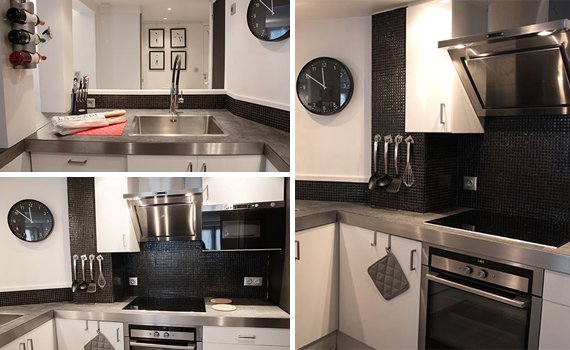 One of the best features of a vacation rental versus a hotel is having your own kitchen, and the Carménère really impressed us with its compact yet cleverly designed kitchen with cool counter tops and modern tile accents. Most importantly, the kitchen is well-equipped with an induction stove top, oven, full-size refrigerator and full-size freezer, microwave and dishwasher, allowing guests to put their culinary skills to good use with a wealth of fresh ingredients from the local markets.
The eye-catching décor continues into the two bedrooms at the Carménère as well, ensuring plenty of sweet dreams for our traveling guests. The first bedroom boasts an en-suite bathroom, a queen bed and a view of the Parisian courtyard, while the second bedroom features a double bed, a bedside bookshelf and a view overlooking the street below.
The décor in both bedrooms is stunning, with fresh and colorful accents that perfectly compliment the high quality bedspreads and linens. Guests will especially appreciate the extra storage space in both bedrooms, which provides plenty of room even for new wardrobe additions from the local boutiques.
The two bathrooms at the Carménère are equally impressive, and include a bathroom with a soaking tub, vanity and rainfall and handheld showerhead, and a bathroom with a rainfall and handheld showerhead, toilet and vanity. The low handheld showers combined with the available baby-bed makes this apartment especially appealing for families who are traveling with young children.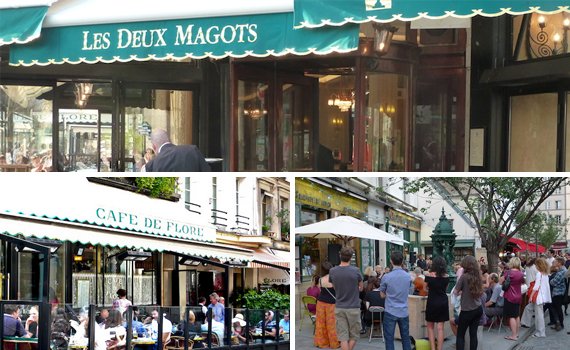 The apartment's local neighborhood is just as charming as the Carménère itself, and there are a cluster of cafés, boutiques, brasseries and shops that are found just outside the door. History buffs and cultural aficionados will adore heading to local landmarks, like Les Deux Magots and the Shakespeare & Co bookstore, for long afternoons of enjoying a good book or two (or three) at a chic sidewalk table.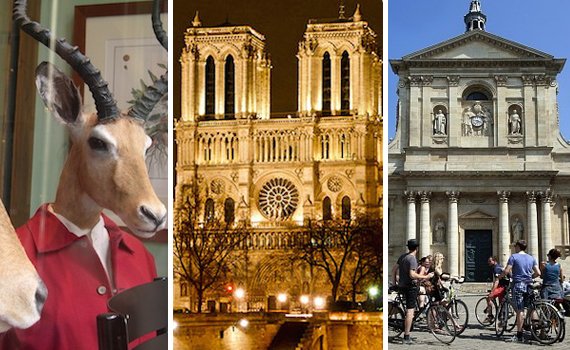 Additional Parisian icons, like the Seine riverfront, the Notre Dame Cathedral, Louvre Museum and the quirky Deyrolle shop (as seen in the movie Midnight in Paris) are all within strolling distance. The neighborhood also features an abundance of markets and fashionable shopping destinations, including Le Bon Marche department store, and visitors can easily take an extended tour of the city via the Saint-Germain-des-Prés metro station, which is located very nearby.
All in all, the Carménère is a gorgeous retreat, both inside and out, and we know our guests will easily fall in love with this new Paris Perfect vacation rental. With spring and summer just around the corner, we encourage you to Contact Us start planning their vacation now, as available weeks at the Carménère are sure to fill up fast!