We're so excited to share with you our big sale for the month of August! If you've been dreaming of that perfect summer holiday in France, now's your chance to save! We know August is notoriously expensive when it comes to travel, so we wanted to give you a chance to save big. It's never too late to book, especially when it comes to enriching life experiences like travel. There's nothing more valuable than making memories!
If you book your August stay now, you'll save up to 25% – a huge savings for a summer vacation in Europe! That translates to the value of two nights free on 7-day stays or longer. Don't worry, if you can only come for 5 days, you can still save the value of one free night. Keep in mind that the US dollar is very strong at the moment, stronger than it's been in years, so all the Americans out there should take advantage while they can. To see all the facts and figures, or to book your stay, see the sale page here!
August is a gorgeous time to visit Paris, and here's why in a nutshell: Art, gardens, outdoor activities, music, good weather, quieter streets and less crowded metros. Plus, what's more sublime than a French picnic or a long, relaxed afternoon on a café terrace, sipping a glass of bubbly? If you need more convincing, take a look at these blog posts!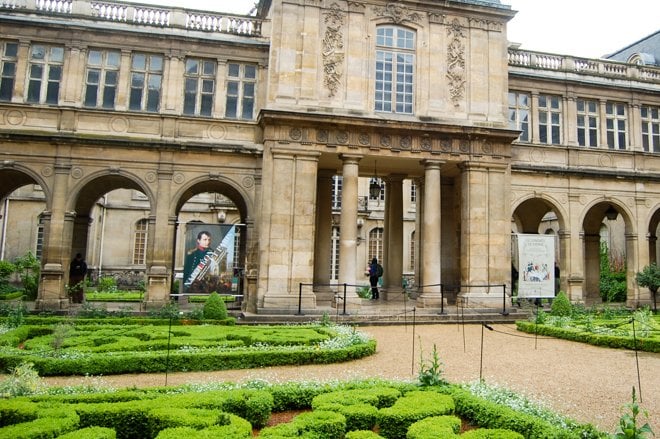 An exhibition on tea, coffee and chocolate in the 18th century, another on Italian decorative art in the early 20th century, and yet another on Incan civilization during the time of Spanish conquest. Lots of rich history and beautiful art are in store this summer! Discover all the best summer art exhibitions by clicking here.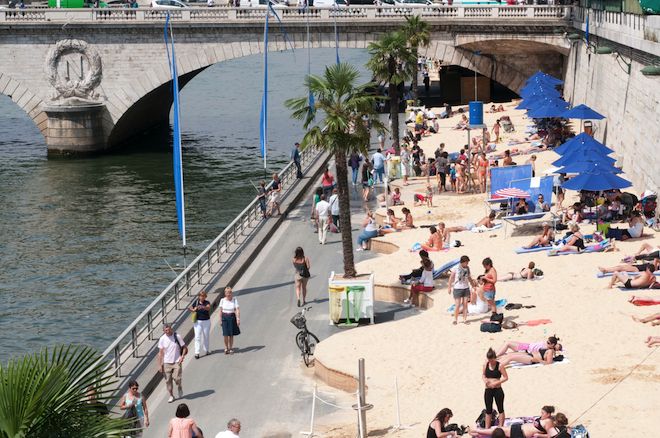 Every year, the city arranges a sandy beach along the Seine river. You'll feel like you've temporarily escaped to the south of France. Did you ever think you'd be able to lounge on a beach and see the Eiffel Tower in a single afternoon? For the nitty gritty – or should we say sandy – details, click here.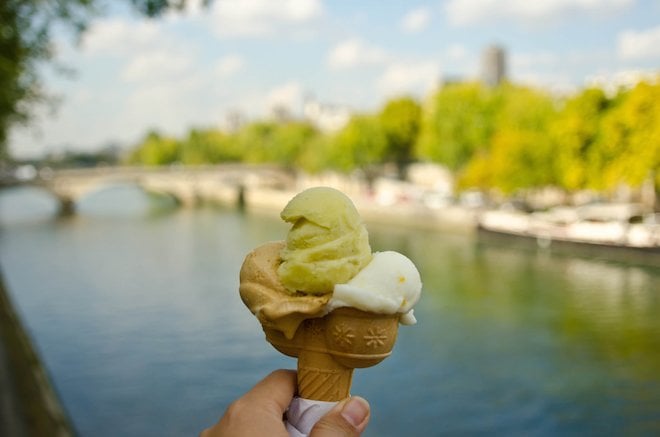 Aside from obvious indulgences like ice cream – of which we recommend the best in Paris – there are oodles of other fun things to do when the weather is warm and the Parisians are all on vacation. We don't want to spoil the surprise, but August may include puppet shoes, classical concerts, excellent spots to grab an apéritif and other unexpected things. See the highlights of August in Paris here.
Are you ready to book your August getaway? See all our August apartments, complete with pricing and details here. Or, simply contact us directly by clicking here!
(Image Credit: Paris Plage by Georgianna Lane, Ice Cream by Tiffany)