With thousands of restaurants, cafés, and brasseries in Paris, it's hard to know where to stop for lunch or dinner. There are several questions you will find yourself constantly pondering when deciding on where to eat: Is this place good? Is the food tasty? Is it good value? Is it authentic?
I have found the perfect solution, a secret tip to instantly discern whether a bistro or restaurant is actually good or not, and it lies in these two photographs I took during lunch at Café Constant: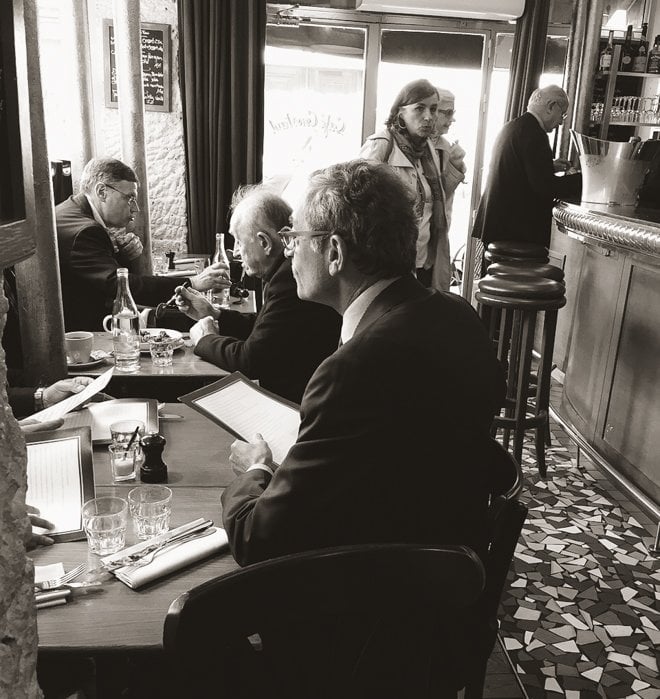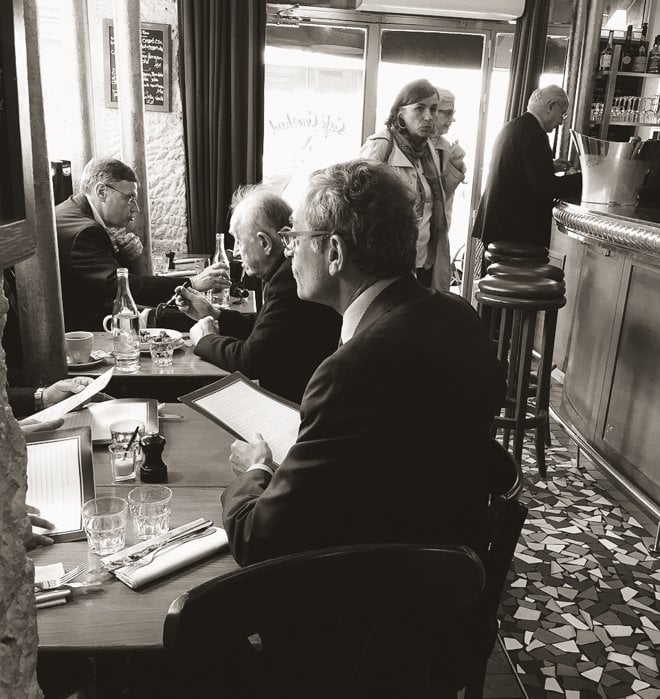 Can you spot the signs? It's really quite simple: Observe the clientele.
If you see lots of people with cameras around their necks, maps on the table, and shopping bags nearby, who are speaking any language other than French, that doesn't necessarily mean a restaurant is terrible, it's just not always the best sign. Travelers coming through Paris often pick the restaurant that is merely the most convenient, since they have little to no knowledge of local favorites – unless they really do their research! Parisians on the other hand, live in Paris full-time, so you can trust that they'll flock to whichever restaurants are consistently good in their neighborhoods.
How do you spot the restaurants that are loved by Parisians? Well, the most obvious sign is which language is being spoken predominately: listen carefully, yet discreetly, to the conversations they're having! If you hear a lot of français, that's a good thing! Another telltale sign is seeing businessmen at the tables, and especially at the bar. In this scene, I was surrounded by French professionals dressed in suits. It was obvious they weren't tourists. I even spotted a French woman and her mother walking in just as I took this photograph, another good sign.
Take it from me, this restaurant is a winner! Café Constant is one of the best bistros in the 7th!
Café Constant
139 Rue Saint-Dominique, 75007 Paris
Open from 7:00am (8:00 am on Sundays) until 11:00pm
Doesn't take reservations
(Top image by Georgianna Lane)