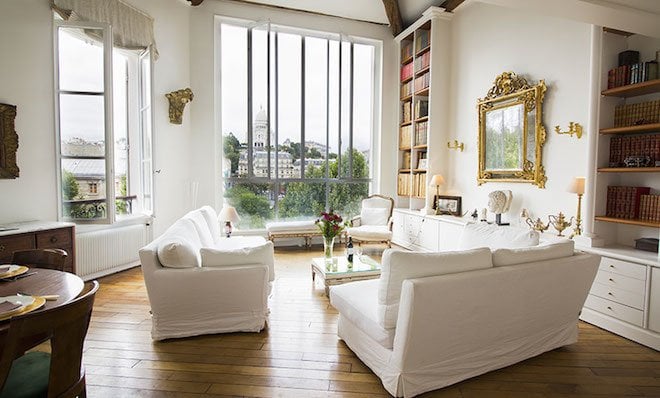 The Montmartre apartment is airy and bohemian, with an enormous picture-window that perfectly frames the hill of Montmartre topped by the gleaming white Sacré Coeur basilica. Because of this apartment's popularity, it normally books very quickly, but we've just received news about extra availability! In celebration of this, we're offering a deal that's too good to pass up, and it involves free nights. That's right, we said free!
Book a week-long stay for now through November and you'll get an additional night completely free. Stay for 2 weeks, and we'll throw in 2 more free nights. Stay for 3 weeks, and you'll get 4 nights extra for free. Imagine all those free nights you could have: Nights filled with candlelight, wine and the city lights outside your window. But book now, because this offer only applies to stays booked  from September 1st to November 30th, 2015!*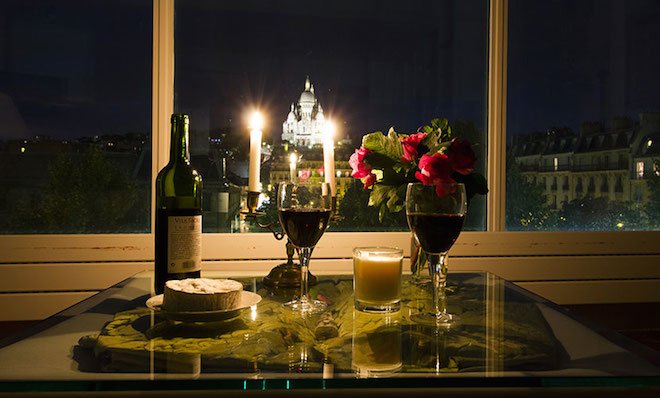 It's easy to see why this stunner gets snatched up so fast: Just look at this amazing view! The sight of Montmartre on Paris' only hill is both magnificent and charming at the same time. Magnificent because of the crowning jewel of Sacré Coeur and charming because of what this famous quartier represents: quirky, cobblestoned, artsy bohemian life.
When you gaze upon this hill, you're looking at the former stomping grounds of personalities like Picasso, Van Gogh and Toulouse-Lautrec as well as legendary establishments like Le Chat Noir, Au Lapin Agile and of course, the Moulin Rouge. Other neighborhoods might be grand or sophisticated, but Montmartre is known for being charming and quaint! Another major draw of this neighborhood is the amazing food and wine festival called the Fête des Vendanges, and it takes place in September.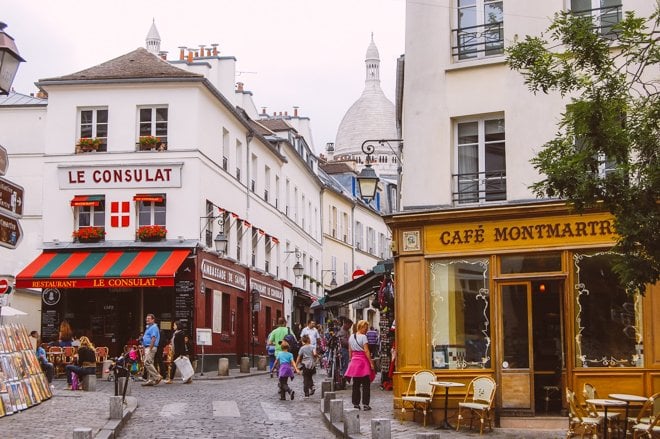 The beauty and charm of the neighborhood carries over into the apartment itself. Scattered throughout this 2 bedroom, 2 bath apartment are bookshelves filled with vintage volumes and eclectic little objets d'art. The exposed beams and rich wood floor feel warm and antique, while the crisp white of the walls and furniture keep it feeling fresh.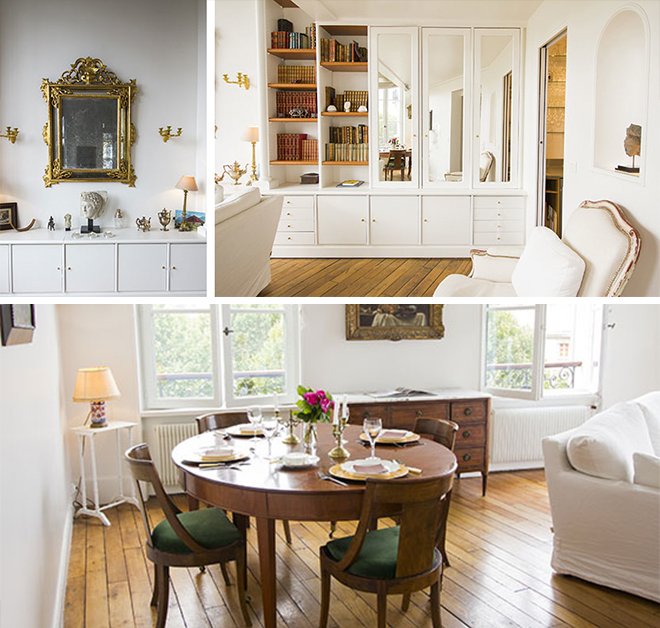 The spacious master bedroom suite takes up the entire mezzanine level and boasts many nooks and crannies to get cozy in. There's a king size bed, fireplace, office space, skylight and en suite bathroom. Whether you want to have breakfast in bed, sit down by the fireplace with a good book, treat yourself to a pampering session or even get some work done in the office, the possibilities are at your fingertips. There's also a second bedroom with double bed and an additional full bathroom on the main level, so this apartment comfortably welcomes up to four guests.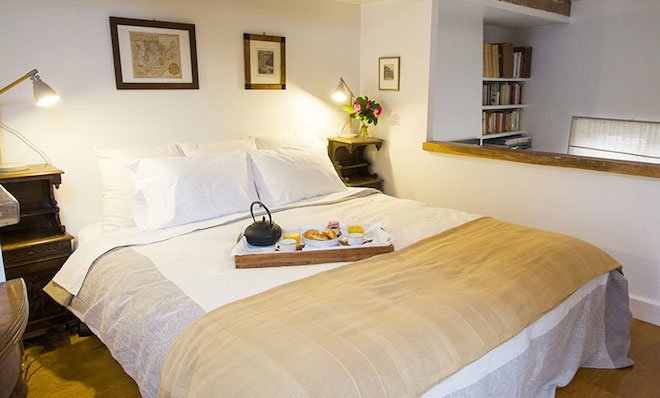 The master bathroom is outfitted with all the modern features you could want in a bathroom, including a towel warming rack and rain shower with a deep tub. We love the open plan of the master suite – it feels reminiscent of an artist's studio, which is appropriate for the artsy neighborhood you'll be staying in!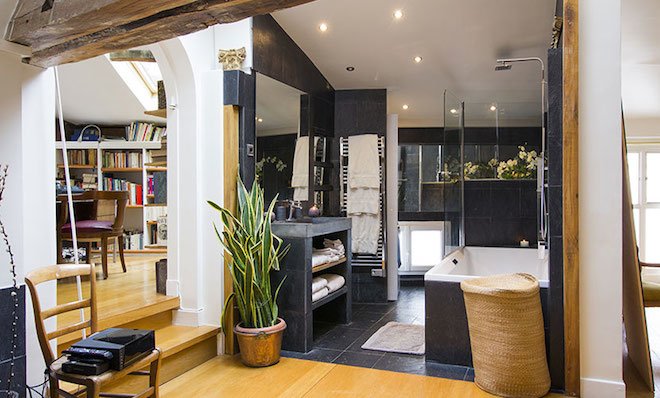 After a luxurious pampering session in the modern bathroom and a calm slumber in the plush bed, waking up with a quaint breakfast à la parisienne – croissants, orange juice, and coffee – we're sure you'll never want to leave this Montmartre abode!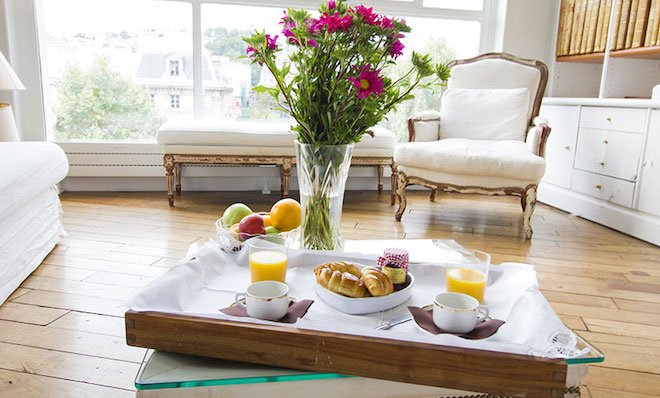 For even more pictures and information, see the Montmartre apartment page here. If you're ready to book your stay in Montmartre, simply contact our reservations team by clicking here!
*Offer starts on September 1st, 2015 and cannot be back-dated for existing bookings