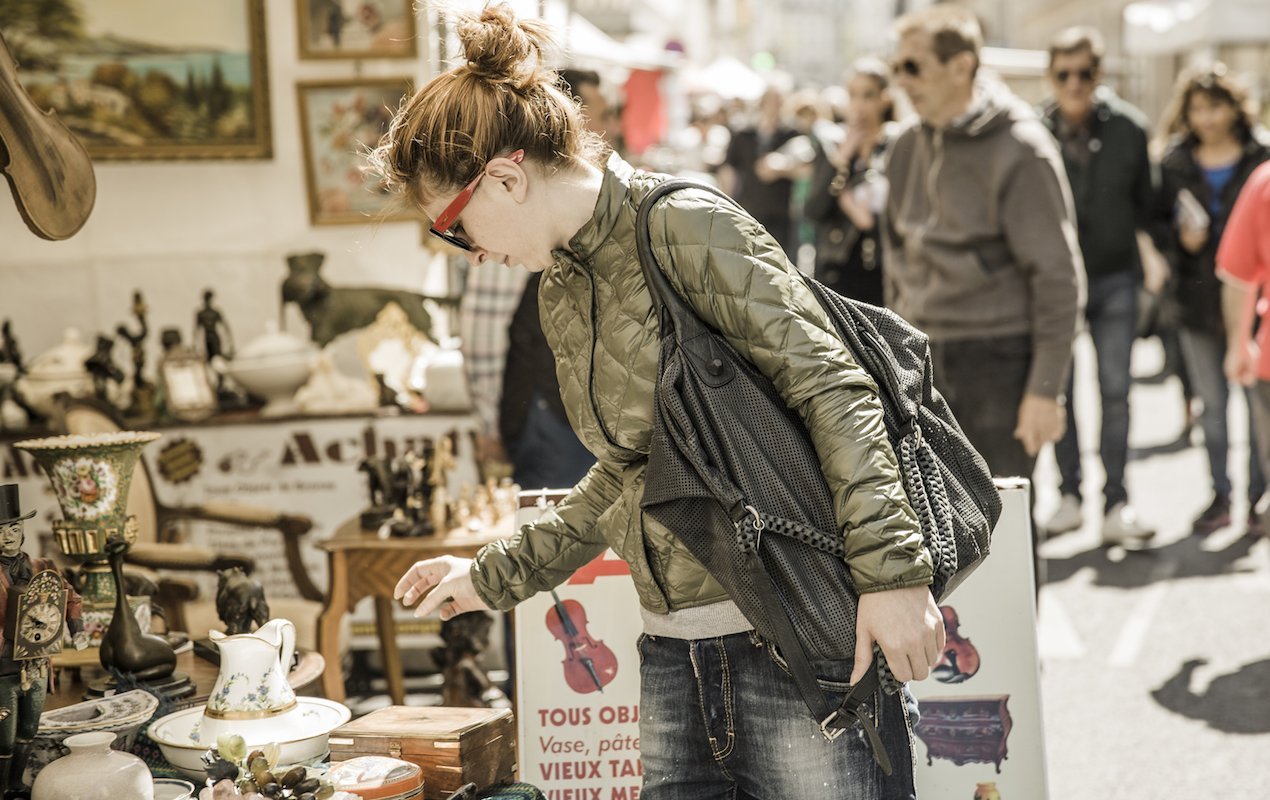 Do you dream of decorating your home in gorgeous Parisian furnishings and accents? Or finding that perfect piece of décor that will be a treasured souvenir for generations? Then you're going to love our guided antique and home décor shopping trip packages!
Paris is a dream for interior designers and antique shoppers, as veritably every corner of the city is teeming with exquisite shops, open air markets and everything in between. From spending a day at an acclaimed home décor fair to perusing the stalls of a budget-friendly neighborhood flea market, there are plenty of gems to uncover during a city-wide treasure hunt.
Considering that treasures take all forms – from porcelain to paintings – and can span centuries, an expert guide is all but required to make sure you find the best deal for that perfect piece you've been looking for.
This is where our fabulous shopping trips come in.
Guided by a pro, as well as our very own antique shopping maven and Paris Perfect founder, Maddy, these tours take the guesswork out of scouring out the secretive spots, determining if an item is fairly priced or discovering vendors who cater to your tastes.
From large fairs to personalized outings, you'll enjoy friendly expert guidance during these multi-day adventures, as well as the opportunity to have a little extra fun along the way. After all, what's a shopping expedition in Paris without a wine tasting, a sumptuous French dinner or even a little of both?
So appease your inner bargain hunter while learning a ton of invaluable information on decor periods, pieces and secretive local shopping destinations by signing up for one of our professional, but all-around fun, Antique and Home Décor Shopping Trips.
Want to know what's on the schedule? Check out the options below to find the shopping expedition that suits your unique style and the dates of your Paris stay!
Antique Shopping Trip with Maddy!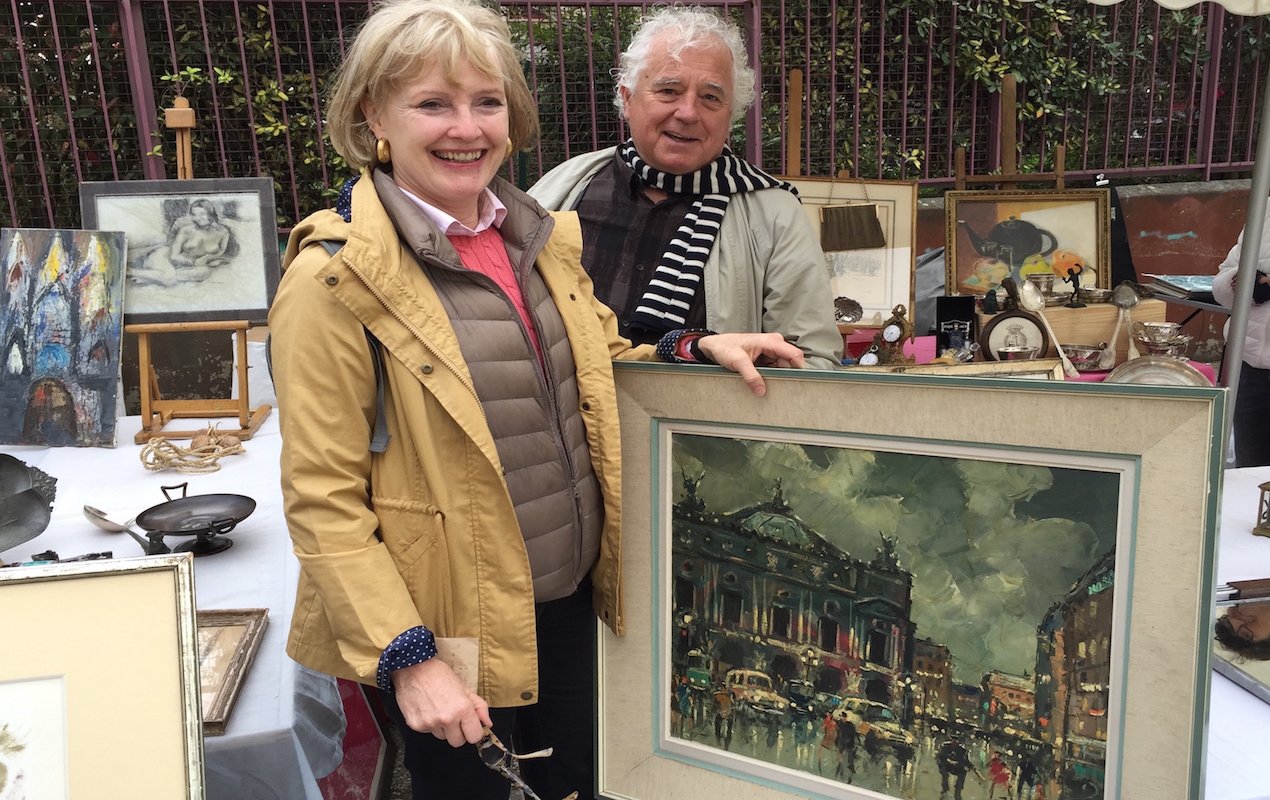 Let our in-house antiques expert – and Paris Perfect founder – Maddy lead the way for an incredible and extensive tour of the best antique shopping in Paris. With a team of trusted shopping guides to assist, you'll be treated to some of the best shopping destinations in the city, like the the Puces de Clignancourt – the largest flea market in the world – as well as hidden spots that are true Parisian gems. After an in-depth tour, you can toast a successful treasure hunt via a wine tasting and gourmet French dinner to celebrate your incredible finds. With lots of extras to charm guests throughout their stay, this seven-day excursion is a sumptuous taste of the Paris shopping scene.
Maison et Objet & Antique Shopping Trip with Maddy!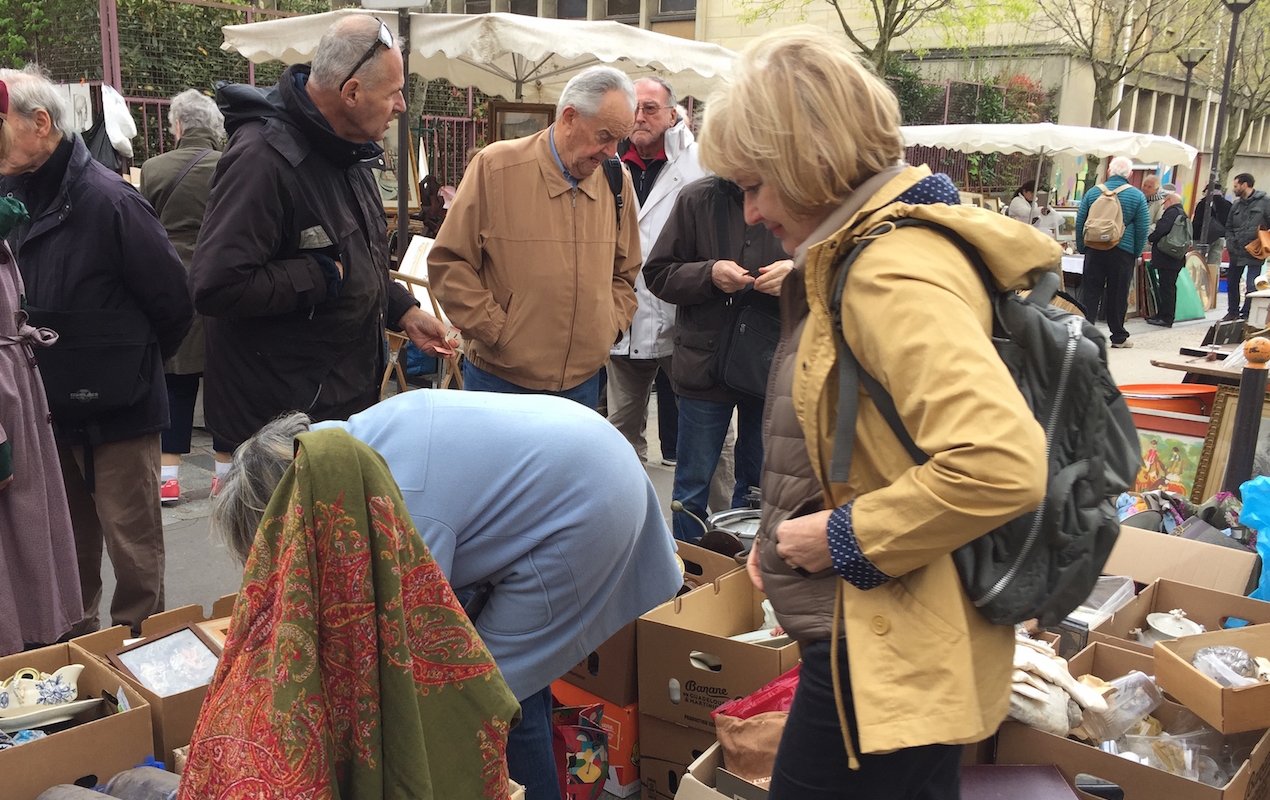 Enjoy an expert's insight on this fabulous seven-day adventure that combines shopping trips and delectable Parisian experiences with one of the biggest events in the city – Maison et Objet. You'll spend a day with Maddy at this famed home décor fair, and will continue your adventures with a full day of antique shopping at Maddy's favorite shops, a wine and cheese tasting event, a catered dinner, a Seine River Cruise, and a wealth of incredible experiences during this 7-day extravaganza. Perfect for new and frequent visitors alike, this perfectly plotted vacation is a delicious sample of everything Paris is renowned for – including exceptional interior designs.
Antique & Vintage Shopping Trip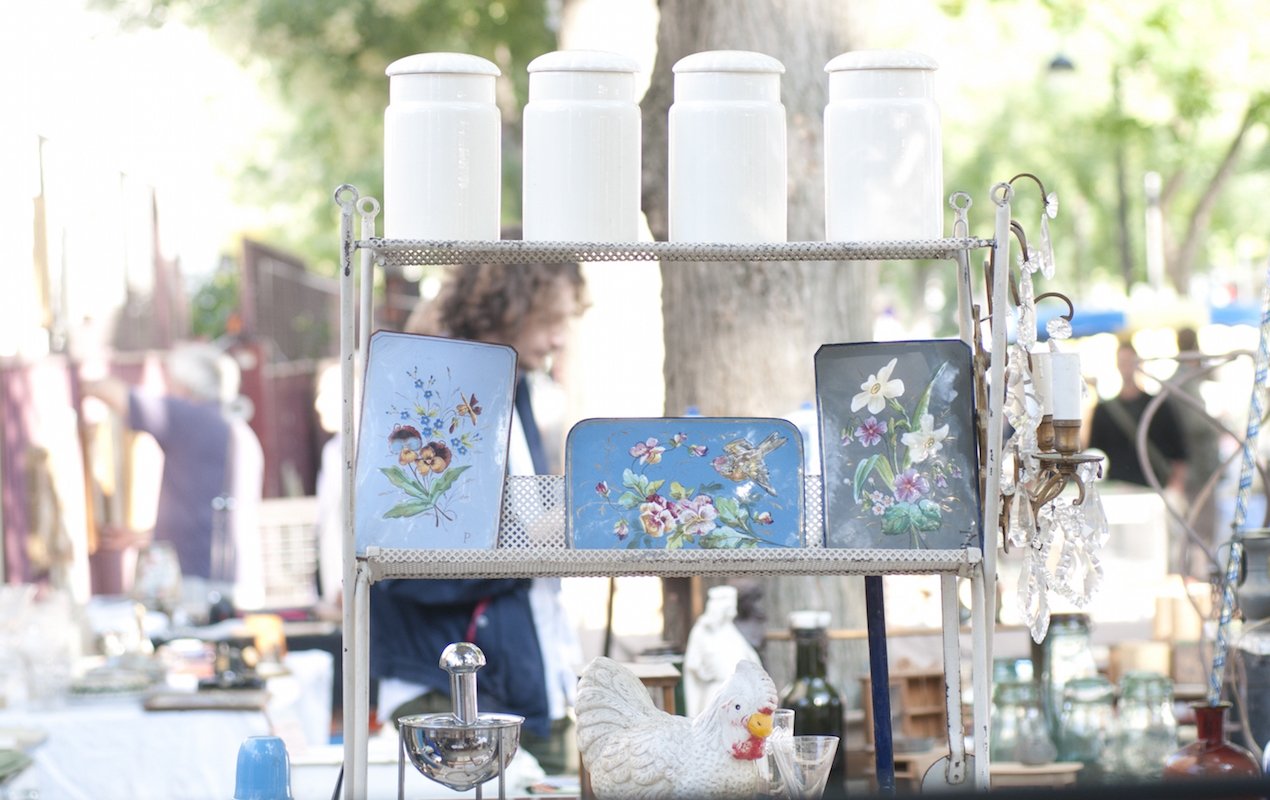 Create a vacation that revolves around finding those perfect Parisian treasures with this seven-day adventure that uncovers some of the best vintage and antique destinations in the world. Boasting three days of guided antique shopping, a private catered group dinner, a wine and cheese tasting and our renowned shopping guides and Travel Design Team to ensure your vacation is indeed perfect, this trip is a breath of fresh air for antique aficionados and Paris newcomers alike.
Antique Shopping & Maison et Objet Trip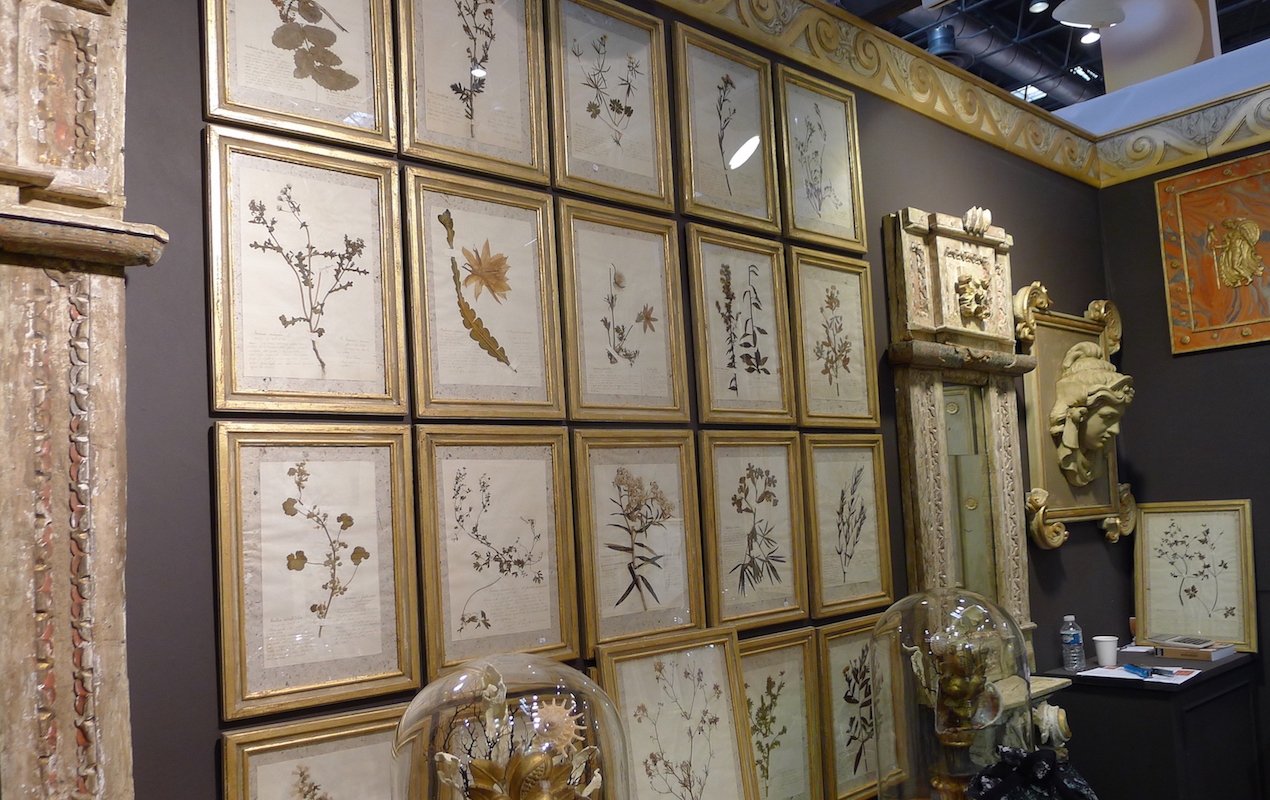 Coincide a winter getaway to Paris with one of the most acclaimed home décor fairs in the world with this seven-day adventure that highlights the crème de la crème of the Parisian shopping scene. Our guides will lead you to some of the best destinations for antique and home furnishing finds in the city, where you'll shop like an expert local, and will even take you through Maison et Objet in search of world-renowned goodies. With extra events sprinkled in – like a catered group dinner, wine and cheese tasting, and Seine river cruise – this will be a simply unforgettable Parisian adventure.
Antique Shopping & Chatou Fair Trip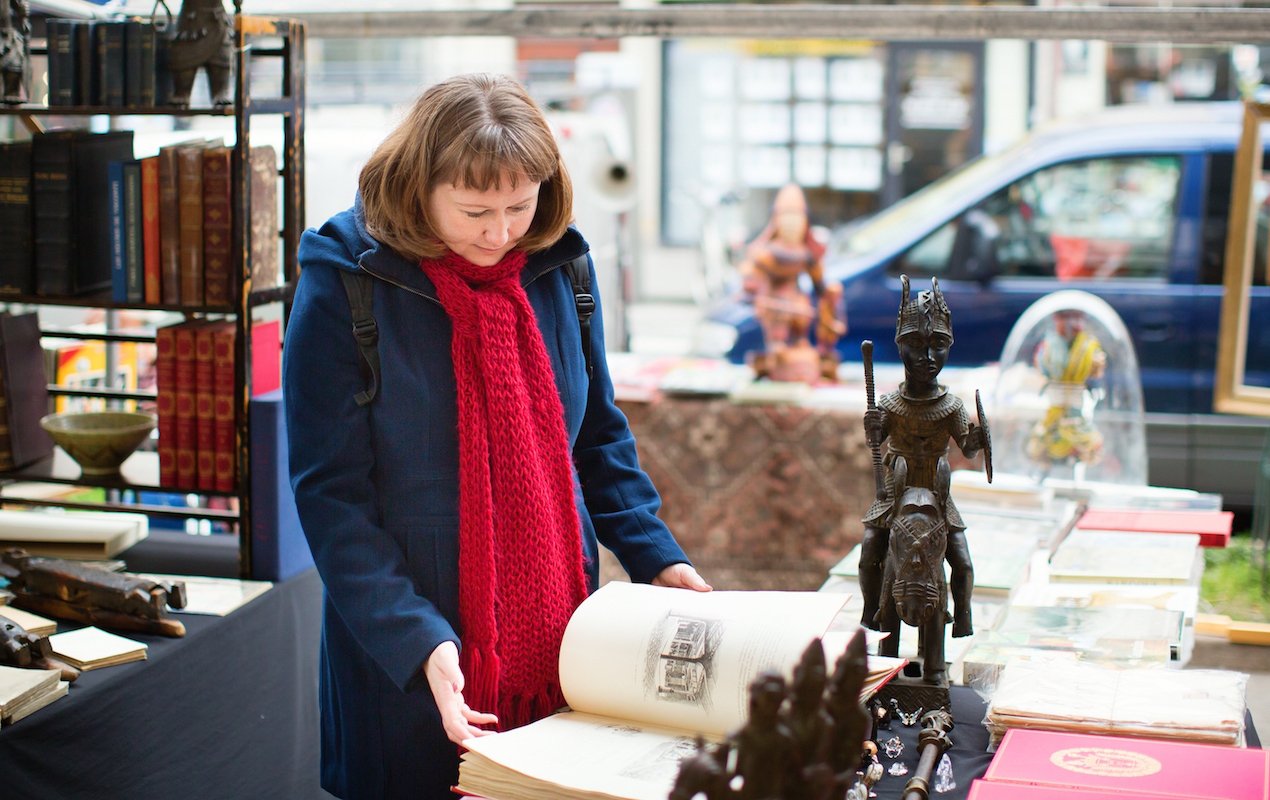 Treasure hunters will adore this expedition that includes a day at the famed Chatou Fair – an event that boasts some of the best antique finds in the city. Under the guidance of an antiques expert, you'll enjoy a full day of perusing the fair, as well as two days of shopping that includes trips to famed antique markets and lesser-known locales. Coinciding with special Parisian experiences including a catered French feast, a wine and cheese tasting and a beautiful river tour, this is a budget-friendly antiques shopping expedition that will appeal to shoppers of all tastes.
__________________
Tempted? Then start planning your upcoming vacation by learning more about these exquisite antique shopping Paris packages. Serving as the most cost-effective guided shopping trips in the city, these exclusive shopping trips are ONLY available to our Paris Perfect guests.
Enjoy a rare opportunity to explore the city in style, and make your shopping extravaganza an informative, enlightening and incredible experience that won't be forgotten!