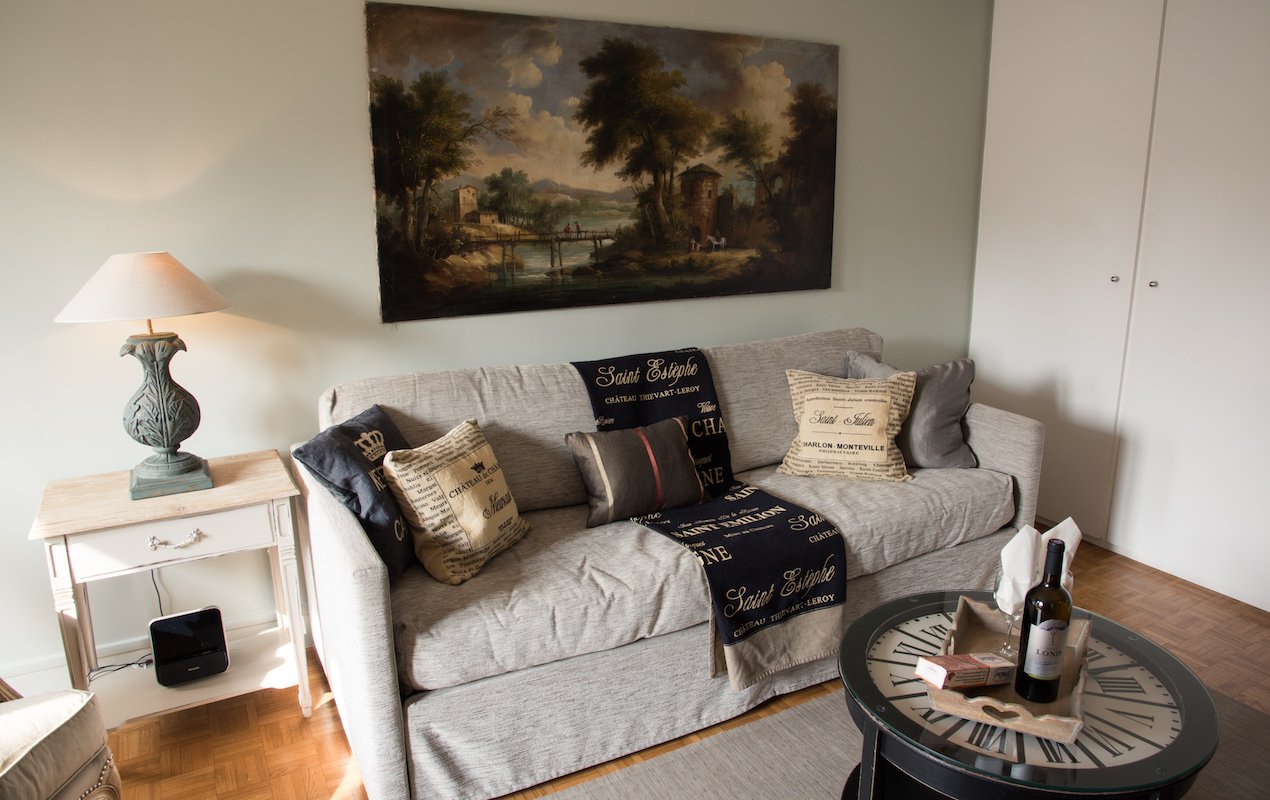 Do you crave a Parisian escape with an upscale address, an comfortable interior and a locale that's within easy access of the city's most fabulous sites, shops and grand couturiers? Then prepare to fall absolutely in love with the Cassis.
At Paris Perfect, we like shining a spotlight on some of our favorite properties, and the inviting one-bedroom Cassis made the list for its ample room – (it can sleep up to four people!) – as well as its undeniably charming location.
For visitors who have never been to Paris before, the heart of the quintessentially Parisian 7th arrondissement is a great place to start an exploration. This corner of the City of Light has a decidedly "Village Feel" that belies the bustling action of nearby attractions, such as the Eiffel Tower and the surrounding Champ de Mars park. One of our favorite boulangeries, Le Moulin de la Vierge, is just down the street from the Cassis, meaning you'll have constant access to fresh, flaky buttery croissants any time of the day!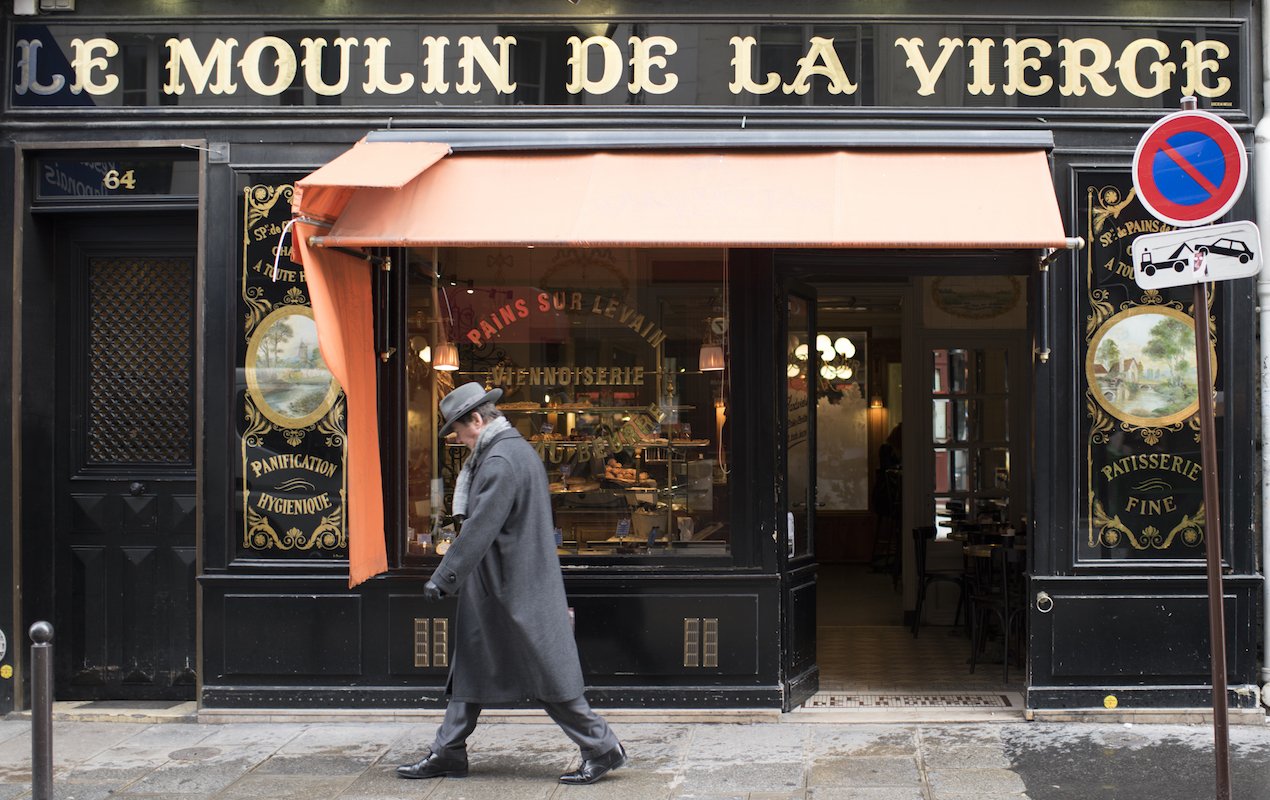 Housed within a beautiful building that's only three blocks away from the riverfront, the Cassis is close to a veritable world of authentic Parisian destinations including, but not limited to: the most opulent bridge in Paris, Pont Alexandre III, the famed Avenue Montaigne for high-end shopping, and the undisputed foodies' paradise, the Rue Cler Market Street. As a result, our guests can spend hours window shopping, picking up armfuls of fresh ingredients for at-home feasts or enjoying lazy strolls while admiring romantic vistas from the riverfront.
If the views, food and fashion aren't enough, there's plenty of history and art to discover in this corner of the 7th – Napoleon's final resting place and the military museum are housed in the Hôtel des Invalides and some amazing sculpture can be found in the beautifully restored Musée Rodin. From the Cassis, all of Parisian culture is truly at your fingertips.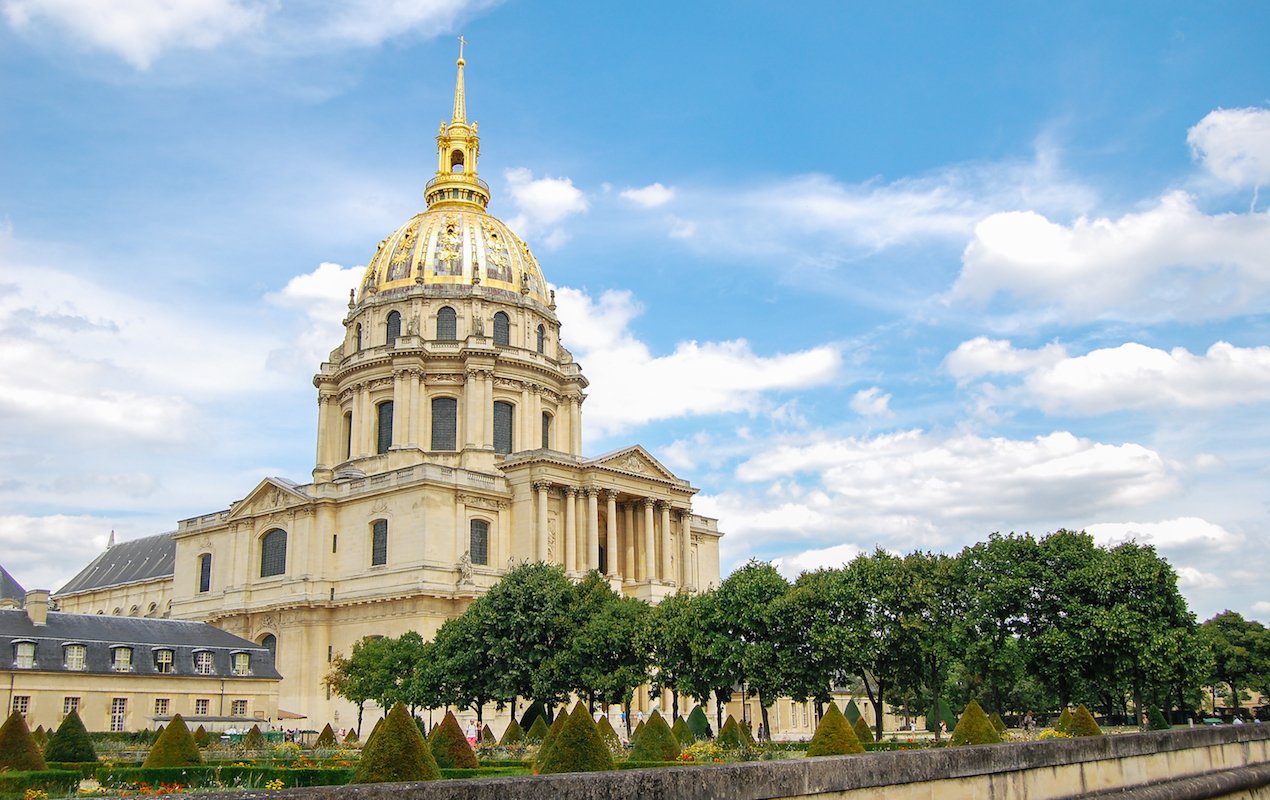 Naturally, our Paris Perfect vacation rentals are known for their stunning interiors that mirror their prestigious neighborhoods, and the inviting Cassis is no exception.
Once you step inside, you'll be greeted to contemporary yet unpretentious surroundings that leave no stone unturned when it comes to modern amenities and charming Parisian style.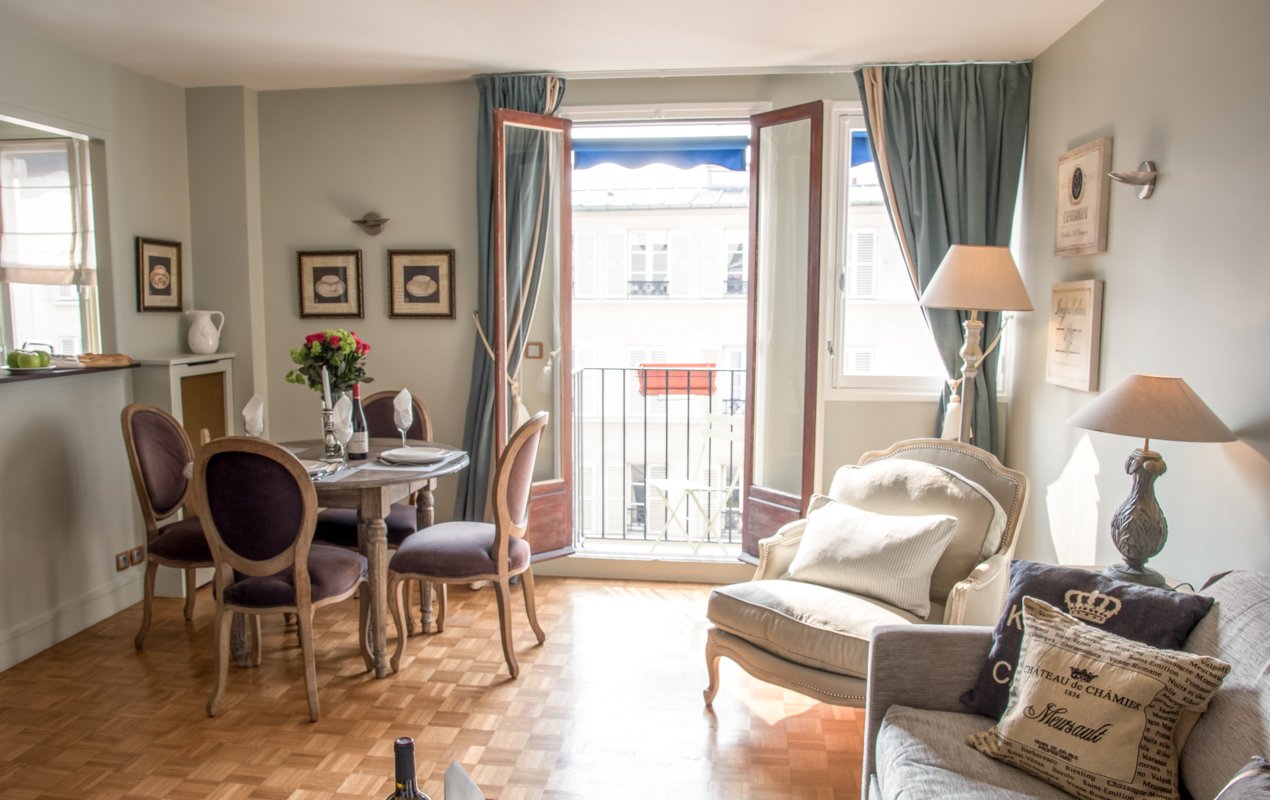 The living area is a serene breath of fresh air, with soft furnishings and quaint little décor touches that pick up the whimsical and cultured appeal of the city. An intimate yet elegant dining area is found nearby, and visitors who want to surround themselves with the worldly atmosphere can open up the French doors and step outside to the awaiting balcony. A portion of the Eiffel Tower is easily spotted in the not-so-distance, and as a result, guests can effortlessly toast a Parisian vacation in style with the Eiffel Tower as a backdrop, without ever leaving home. Pay a visit to the bookshelf for a nice collection of travel guides and Paris-themed books to keep you dreaming in your spare time.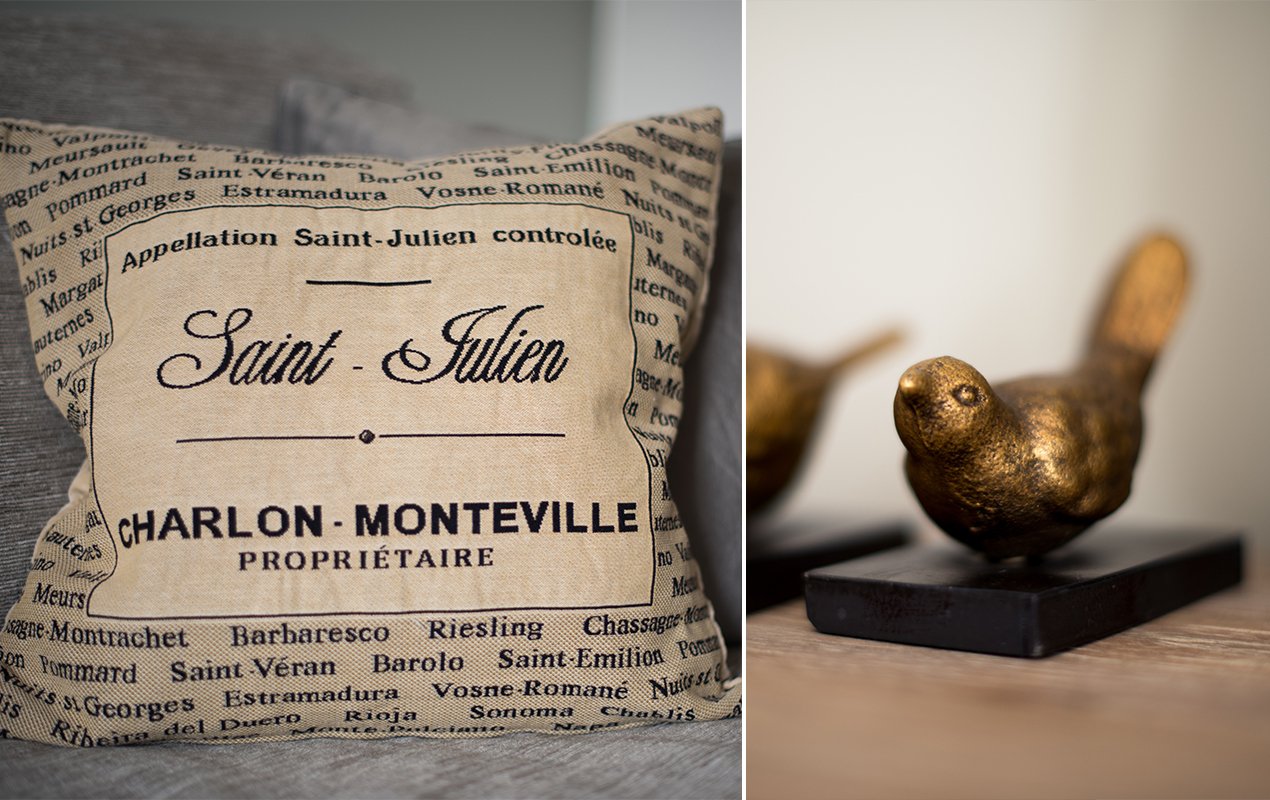 The nearby bedroom also serves as a privately decadent haven, with layers of pillows that's just steps away from an additional, and altogether private, balcony. Start each day by enjoying a lingering look at the neighboring historic buildings and the tower itself, or by freshening up in the ultra-chic modern bathroom which boasts a cool basin sink, heated towel rack and a beautifully outfitted shower with glass door.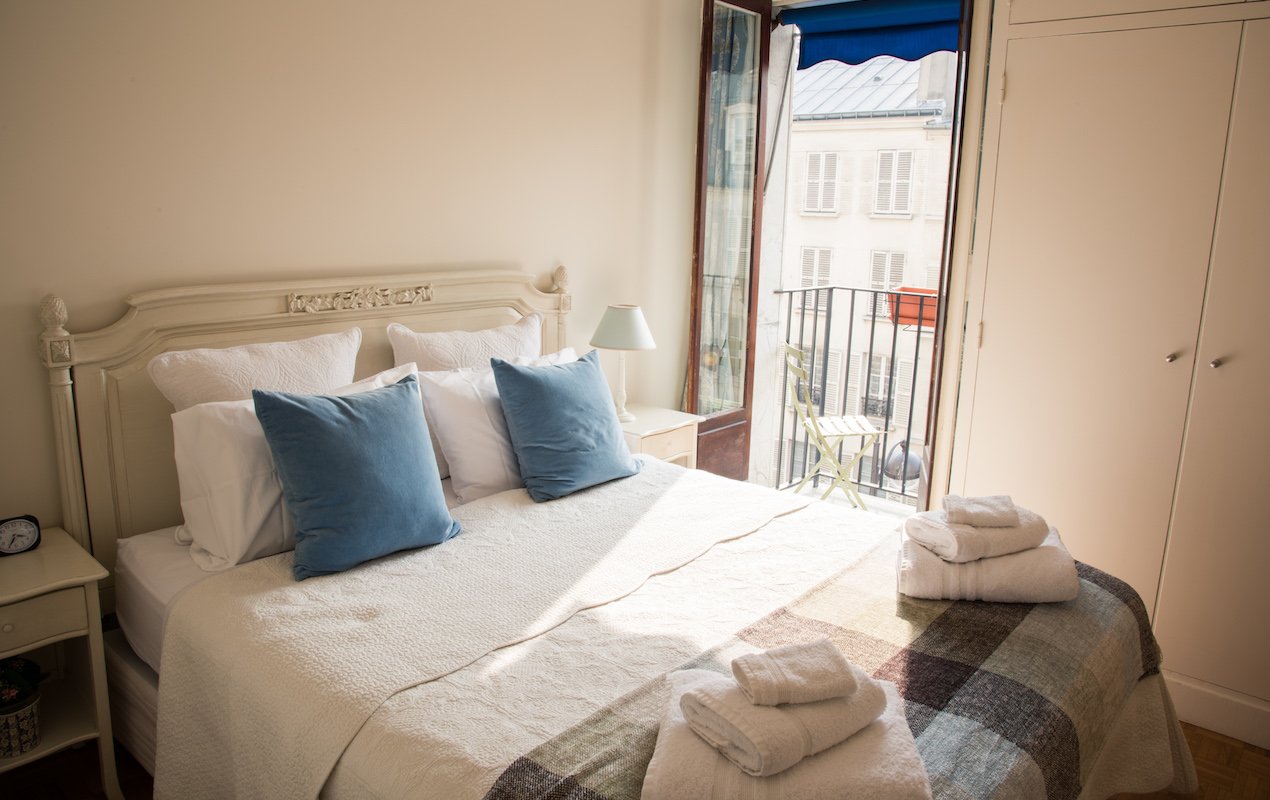 Essentially, the interior of the Cassis feels like a trendy boutique hotel room, but with much more space and amenities to make a multi-day stay effortlessly easy. Whip up meals on the four-burner cooktop stove in the kitchen, and make cleaning up after a long meal a breeze via the dishwasher. All the comforts of home are accounted for at the Cassis, ensuring that our guests can kick off their walking shoes and relax with ease after a busy day of exploring this quintessential region of Paris.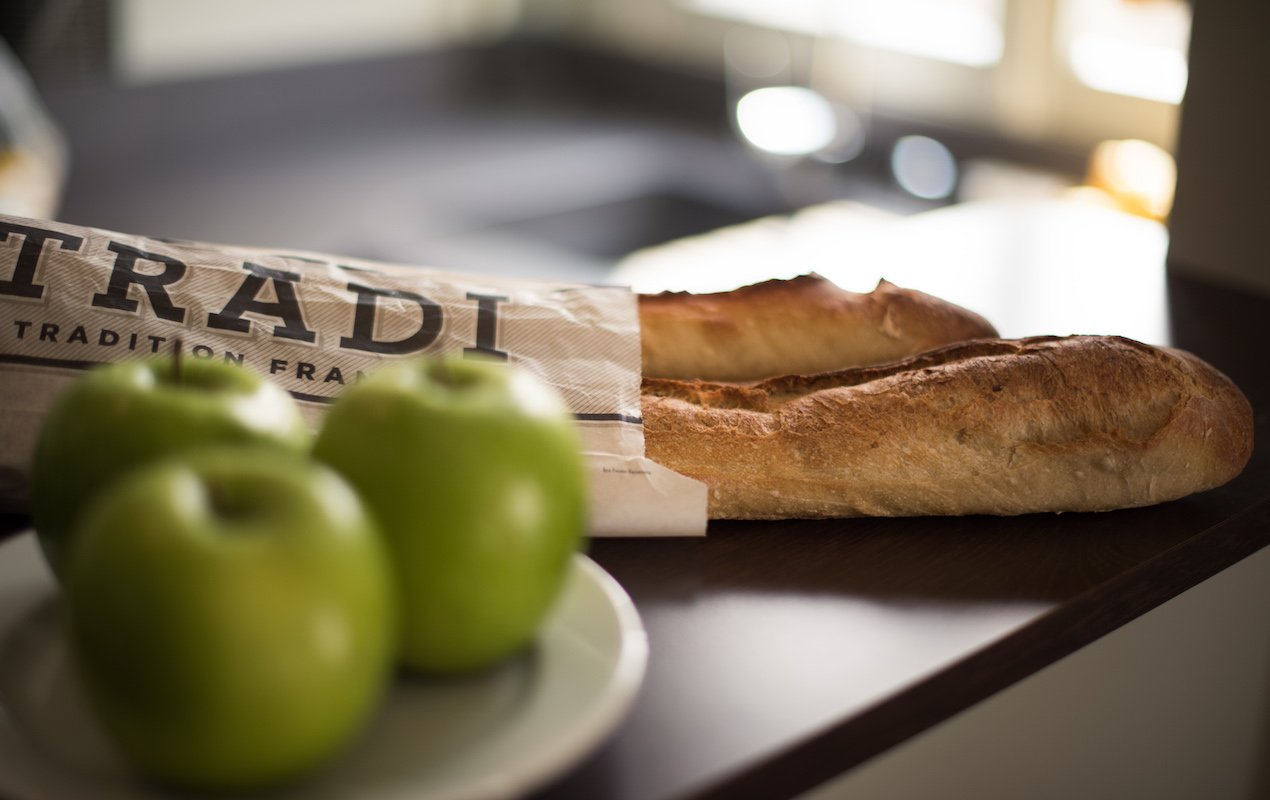 We are delighted to have obtained such a stunning portfolio of vacation homes, and the Cassis is one of our favorite jewels that's hidden in plain sight in the heart of the 7th. It's close to all the action, but tucked away in a nice, quiet street – the perfect mix of traits to make the perfect apartment rental! So if your idea of a dream Paris vacation is easy strolls to the best markets, attractions, and riverfront views combined with a serene interior that's stocked with amenities, than the Cassis is your ideal destination.
There are still a few weeks available for the 2016 season, so now is the time to secure a date with Paris Perfect! Check the Cassis apartment page here for more info and to check available dates, or send an email to our reservations team at [email protected].
(Image Credits: Images by Paris Perfect, Georgianna Lane and Hannah Wilson.)