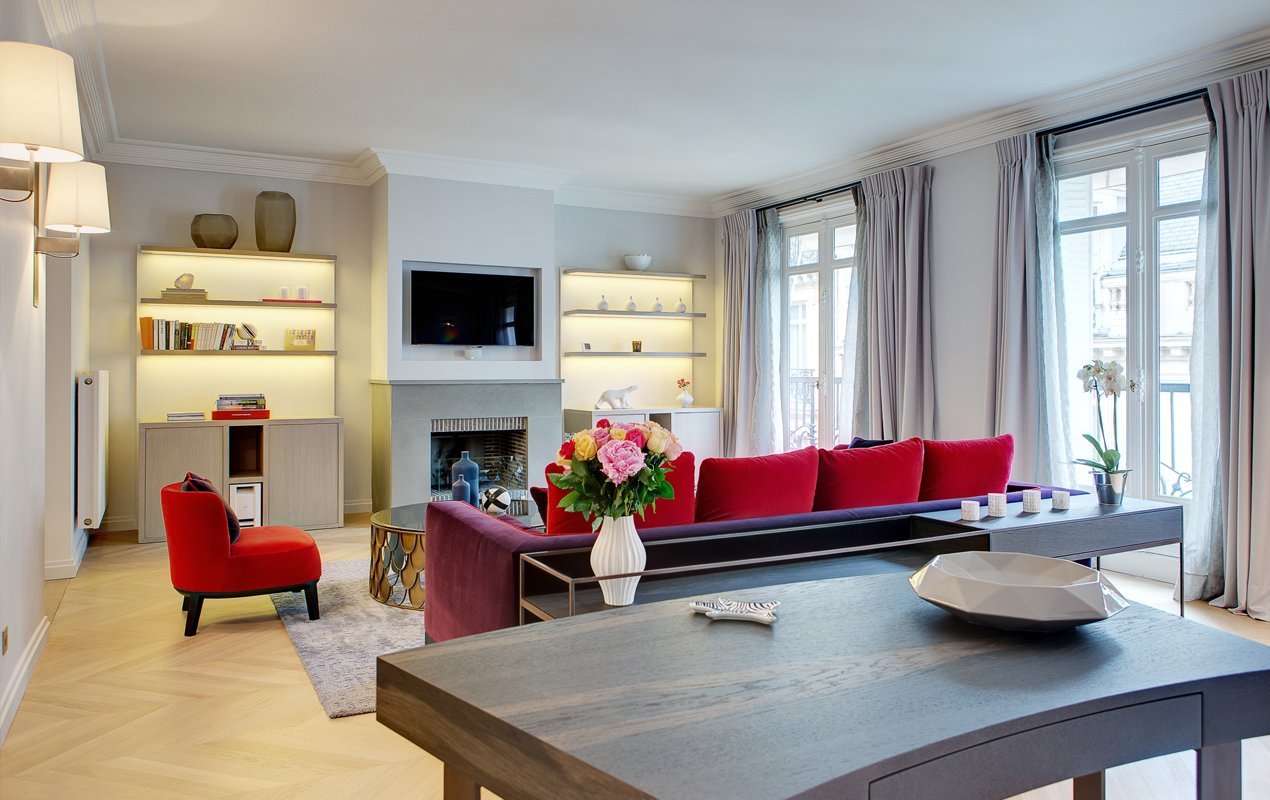 Meet the Fronton, the newest addition to our exceptional portfolio of Parisian apartment rentals. It immediately grabbed our attention for its stunning modern décor and lovely locale.
Close to some of the best views in Paris, this 3 bedroom, 3 bathroom apartment is the perfect address if you're looking to call the Elegant Right bank home. Not far from the Trocadéro Gardens and a stunning view of the Eiffel Tower, this apartment is perfectly positioned for exploring a treasure trove of sites and vistas in the heart of the City of Light.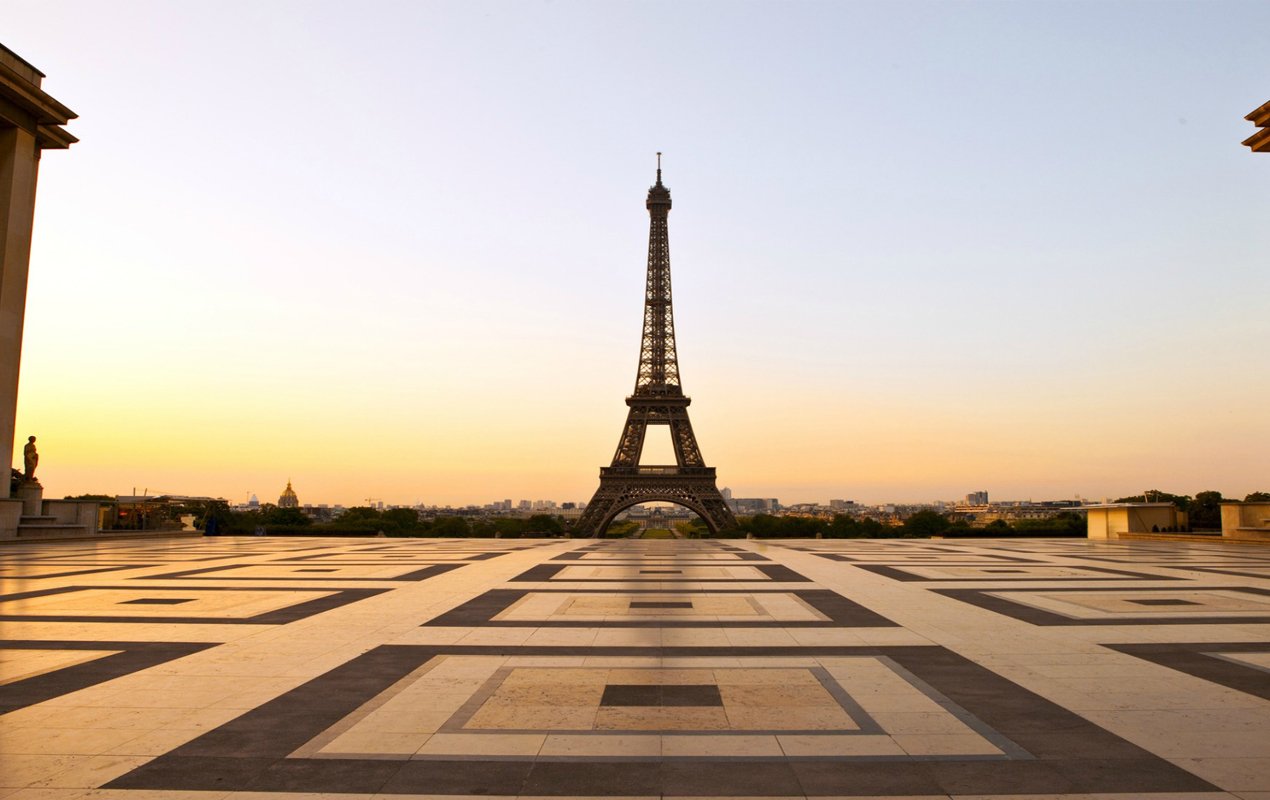 The 16th arrondissement is both charming and majestic, with walking-distance access to many of the city's top museums and iconic sites, as well as a host of cultural experiences.
We envision our guests of the Fronton whiling away an afternoon at a local café sipping coffee or wine, and enjoying the fine people watching. We also foresee long, leisurely strolls along the Seine riverfront, or morning shopping trips to the nearby open-air Marché Président Wilson for fresh goodies to prepare with ease in the ample kitchen.
There's truly an inspired roster of attractions and experiences in the surrounding streets, which range from globally-acclaimed shopping districts such as the Triangle d'Or and the Champs-Élysées to amazing museums such as the fashion-oriented Palais Galliera and the Impressionism-focused Musée Marmottan-Monet. As one of the most affluent ares of the city, there are many top-quality food shops and restaurants, many with incredible views of the Eiffel Tower, located just across the river. By staying in the Fronton, you can have a charming little corner of the impressive 16th arrondissement all to yourself and spend as much time as you like wandering its historic and well-preserved boulevards and avenues.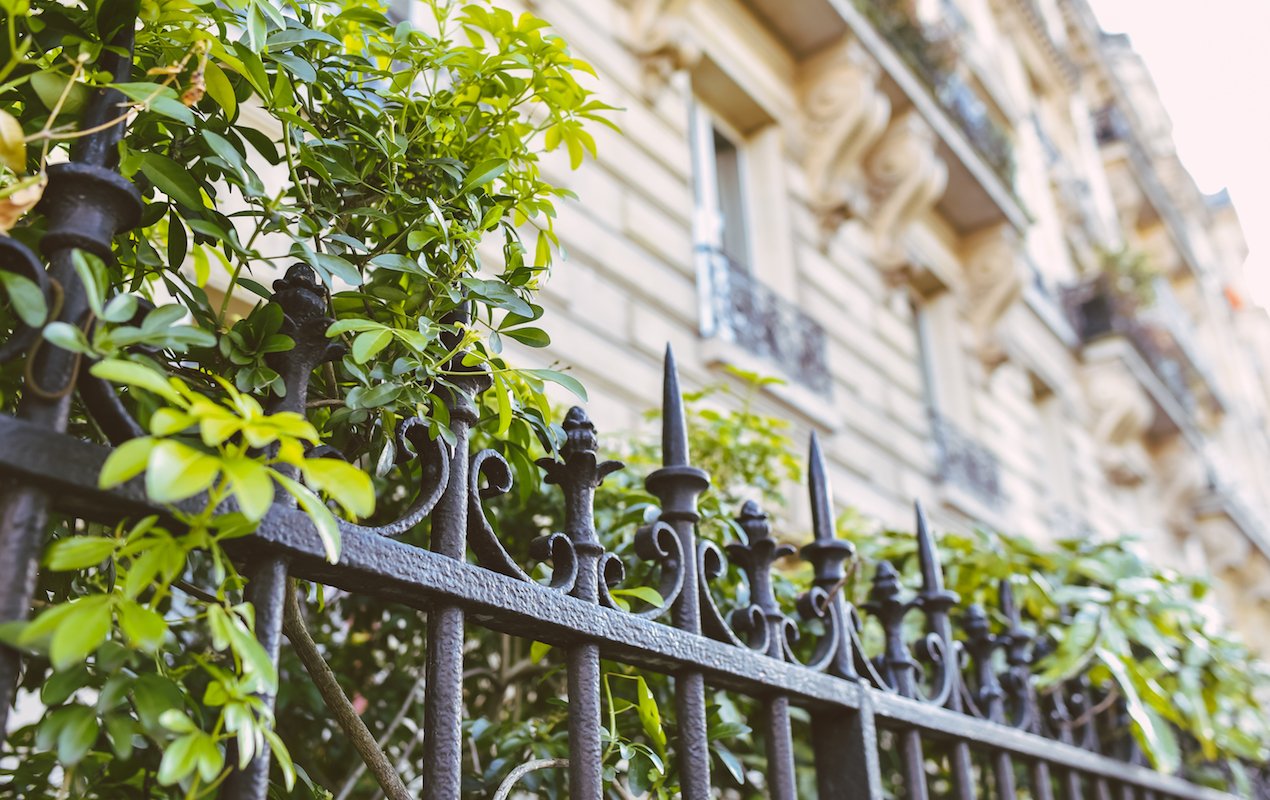 The locale of the new Fronton is certainly nothing short of extraordinary, but the interior is equally bright and vibrant, thanks to ample space that's outfitted with modern amenities, luxuries and a lot of cozy touches that will make guests feel welcome during the entirety of their stay.
The kitchen is a dream for any gourmand, complete with sleek built-in cupboards and contemporary appliances, and large enough to accommodate multiple chefs who want to combine their expertise to create a world-class meal. The ensuing feasts can be enjoyed at the casual breakfast bar, or in the comfortable but artistically inspired dining area, which is a perfect spot for toasting the adventures of the day.
The neighboring living area is equally spacious and refreshing, with bright doses of color and ample room to stretch out, while the three bedrooms are dreamy retreats where all members of a sizeable vacationing party can enjoy some peace and quiet. The towering French doors and built-in wardrobes add a refreshing extra dose of space, while the home's three bathrooms add an effortless luxurious element that can't even be found in premier hotel rooms.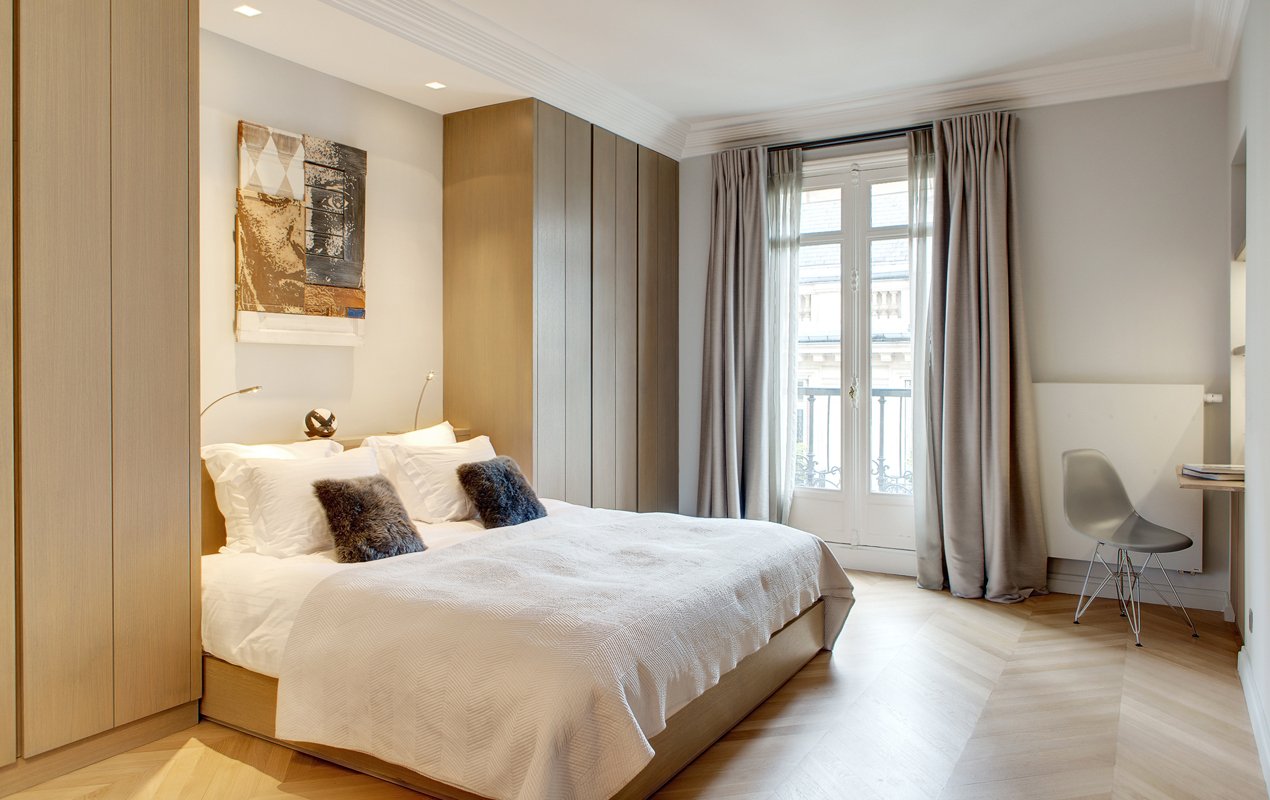 We were especially charmed by the kid-friendly bedroom, which boasts bunk beds and a light-hearted décor that our youngest visitors will adore. Even though the overall aesthetic of this vacation rental exudes luxury – from the marble furnishings in the bathrooms to the twinkling chandelier in the living area – the overall atmosphere is inviting and fit for all ages. As a result, our larger parties of family-oriented guests will feel right at home as soon as they step inside, with plenty of room to spread out and "claim their own space."
With room for families of all sizes and an enchanting location, we have a feeling that this apartment will quickly become a favorite among our seasoned Paris Perfect guests.
Reservations for the Fronton are already coming in, so we encourage our intrigued guests to book as early as possible. With a fabulous interior that's both cozy and spacious, this jewel of a vacation rental won't be available for long. See the apartment page for more photos, practical information and booking!
(Image Credits: All images by Paris Perfect or Hannah Wilson.)