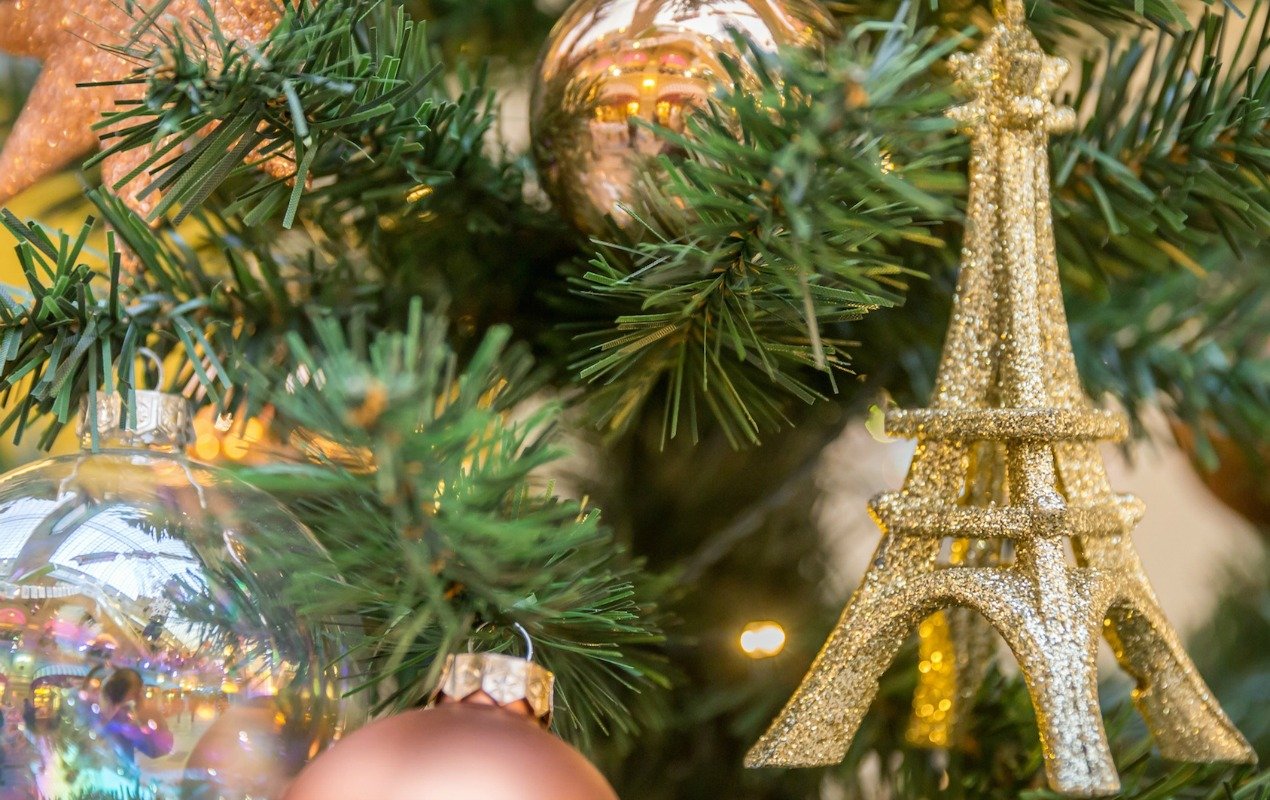 The City of Light truly sparkles during the holidays! During this festive season, Paris is brimming with tempting holiday markets, incredible boutiques for one-of-a-kind Christmas shopping, illuminating tours, unforgettable meals and a bright spirit that is simply contagious. If you've been dreaming of a Christmas getaway or an exuberant New Year that's dabbled with the lights of the Eiffel Tower, then now is your chance to book the Parisian holiday that you've always dreamed of.
At Paris Perfect, we're wishing our guests a very happy holiday by offering up to 30% discounts on our stunning vacation rentals with our Christmas & New Year's Sale. In addition, we have a few surprises in store to make your winter getaway even merrier.
Plan a Christmas Getaway and receive up to 20% off your vacation rental!
You'll receive up to 20% off selected Paris Perfect accommodations when you book 5 nights or more in Paris over the Christmas holiday. In addition to these deep savings, you'll also receive the following incredible extras if your stay is valued at more than €1830.
A gorgeous holiday gift basket to greet you upon your arrival, which includes traditional Parisian goodies like a Buche de Noel patisserie and a delightful bottle of red wine with mulling spices.
Complimentary restaurant reservation service for up to three top restaurants during your stay, which includes hard-to-acquire Christmas dinner bookings for your family's holiday feast!
Complimentary assistance with acquiring reservations for exclusive holiday tours, like the coveted Christmas Illuminations Sightseeing Tour in Paris (cost of the tour itself is not included.)
A reservation for an acclaimed personal shopper, who will be happy to help you complete your holiday shopping in style – (or find a few treats for yourself!)
A present from Paris Perfect for every child staying at the vacation rental on Christmas / the first night of Chanukah.
We'll also be readily available throughout the season to help you plan any holiday-themed excursion that will make your stay even brighter. This includes, but is certainly not limited to, A Christmas Family Sightseeing Tour, the Illuminations Tour, a Left Bank & Saint Chapelle Tour, and/or a Christmas Baking Class.
With the dollar at record high levels, and a Parisian holiday season that is promising to be one of the most festive yet, it's the perfect time to plan your jolly getaway, and create a collection of Christmas memories that your loved ones will never, ever forget.
Start your New Year in Parisian Style and Save up to 30% off your Vacation Rental!
Get your New Year's Resolution to travel more out of the way early, and you'll be rewarded for your pursuits with up to 30% off your stay at a selected Paris Perfect vacation rental!
Just imagine spending your last moments of 2016 toasting the year with the finest champagne in the world, or spending your first days of 2017 in a city that truly glitters and inspires enchantment. You'll spend your vacation surrounded by glittering lights, sampling exceptional cuisine, and taking in the breathtaking sites of truly magical Paris – is there any better way to ring in the New Year?
And as a special incentive to our guests, we will also include the following extras for all reservations that are valued at more than €1830 – (and these perks are all in addition to the incredible savings!)
A gourmet gift basket to greet you at your new Parisian home that is stocked with holiday goodies, like chocolates from one of the city's best chocolatiers, and a complimentary bottle of bubbly champagne for your New Year's celebration.
Complimentary reservations at up to three of the city's most exclusive and coveted restaurants.
Complimentary reservations for a wine tasting or a cooking lesson in the comfort of your Paris Perfect vacation rental, provided by one of our most revered chefs or sommeliers. (Food and wine cost is extra.)
Complimentary skip-the-line passes to the Eiffel Tower so you can enjoy the thrilling evening views without waiting with the crowds (ticket cost is extra.)
With world class cuisine, exceptional champagne, and a delightful atmosphere that's cause for celebration, Paris is the ideal destination to truly enjoy New Year's festivities with friends and loved ones. Start 2017 in the best way possible, and reserve your New Year's escape today to take advantage of these exceptional savings and extras!

A European Tour with a 5% Extra Discount – Discover Two Cities with a Single Holiday Getaway!
Imagine spending Christmas in vibrant London or romantic Rome, and then toasting the New Year in glittering Paris! With the partnership of our two sister companies – London Perfect and Italy Perfect – you can book an excursion to not one, but two European countries and enjoy an extra 5% discount. With stellar vacation rentals in London, Rome, Florence, and Venice that perfectly mirror the luxury of our Paris accommodations, you can jet set in style and create a holiday getaway that will truly remain unforgettable.
Click Here to start learning more, and to start planning your upcoming world tour.
Santa's Secret Discount – up to 25% off London Accommodations!
The US dollar is at a 31-year high in London, and we're celebrating the holidays on a global scale by offering up to 25% off our select London Perfect accommodations. Click Here to learn more about our fabulous London holiday vacation rentals!
There's Still Time to Book your Parisian Holiday…
Want to see a sample of some of our Paris apartments to call home for the holidays? Then click here for more info on our holiday specials, and to find your dream accommodations today. We obviously adore Paris, and we think there is truly nothing like the City of Light during the holiday season. From the light snowfalls that accentuate the city-wide lights, to the incredible cuisine and merry atmosphere, Paris is continually aglow with the holiday spirit.
So grab your favorite loved ones and friends, and create holiday memories that will last a lifetime. Paris is the city of amour, and we want to help you celebrate your time with your loved ones in the dreamiest and merriest way possible!