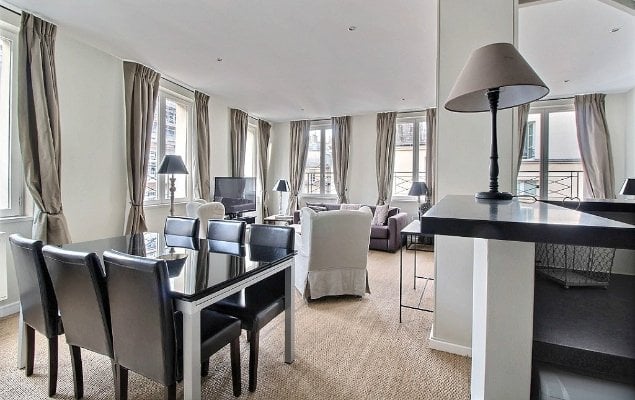 When you daydream about your Parisian dream home, what do you envision? A fabulous location where the best of Paris is at your fingertips? A charming neighborhood where the historic roots of the city are celebrated? Or perhaps a modern apartment with the utmost amenities for contemporary Parisian comfort?
If the answer is "all of the above," then you're going to adore the Rue Croix des Petits Champs property – an incredible two bedroom, two bathroom apartment in the elegant 1st arrondissement that just came on the market – but certainly won't stay there for very long! Situated in a stunning 19th-century building and surrounded by iconic Paris landmarks, museums and beautiful gardens, the timeless architecture is seamlessly combined with a suite of modern amenities that includes a security code entrance and an elevator.
This property is listed at € 1,150,000, an incredible price for an apartment in this exclusive area. As an added bonus, it is already zoned for mixed use – for professional and residential!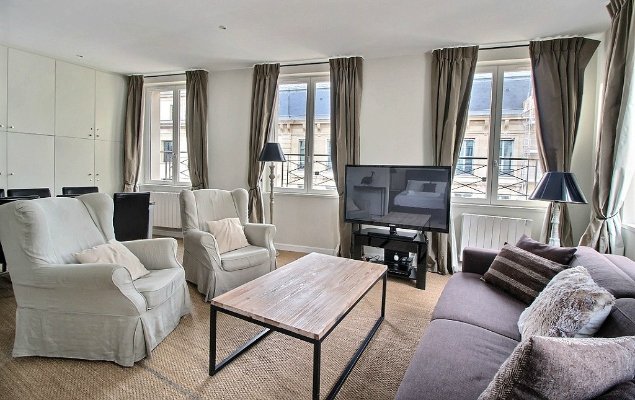 This enticing mixture of classic style and contemporary living continues within the interior of the apartment, which features ample space and a host of sleek fixtures and touches. The spacious living and dining area is brightened with ample natural light and picturesque views of the surrounding historic streets. The modern kitchen is outfitted with plenty of counter space, an elegant line of dark wood cabinets and a collection of top-of-the-line appliances. (You can start cooking as soon as you move in!)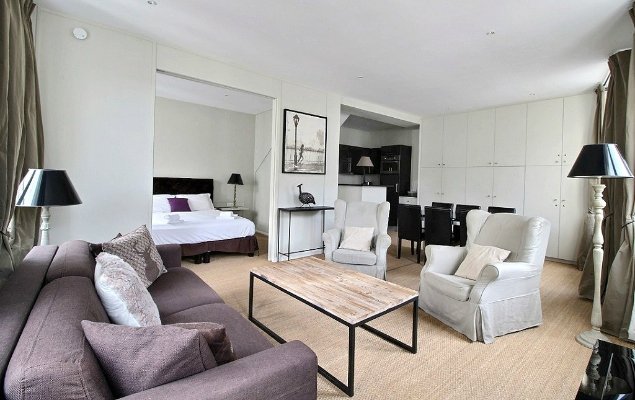 The two bedrooms are equally inviting, thanks to ample closet space, a bright and airy atmosphere and easy access to the two stylishly modern bathrooms. The apartment is spread out across two levels, with ample storage areas, ensuring that owners can enjoy both privacy and wide open space, without ever feeling cluttered. It's the little touches that make the difference in a stellar Parisian home, and this apartment is brimming with unique details, such as original hardwood floors that can also remain covered with grass cloth coverings, and pretty vistas of the neighboring historic buildings.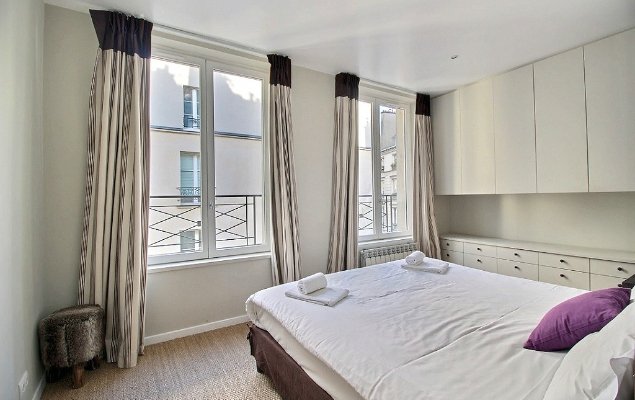 But when it truly comes to a dream Parisian home, it arguably all starts with a dream location. And this is where this exquisite property along Rue Croix des Petits Champs truly shines. The location for this apartment is nothing short of stunning. Set in an exclusive 1st arrondissement neighborhood, owners will be blissfully close to all the sites, attractions and activities that for a refined sense of Parisian living.
When it comes to scenery and culture, owners will find the neighborhood brimming with things to do. The world's most famous museum, the Louvre, is at your doorstep, as is the gorgeous Tuileries Gardens, the Palais Royal, and the always romantic Seine Riverfront. A stroll around the neighborhood always results in a stunning Parisian experience, and the sheer variety of cafes, restaurants, and effortless transportation options means that homeowners can sample the city with gusto every time they step outside the door.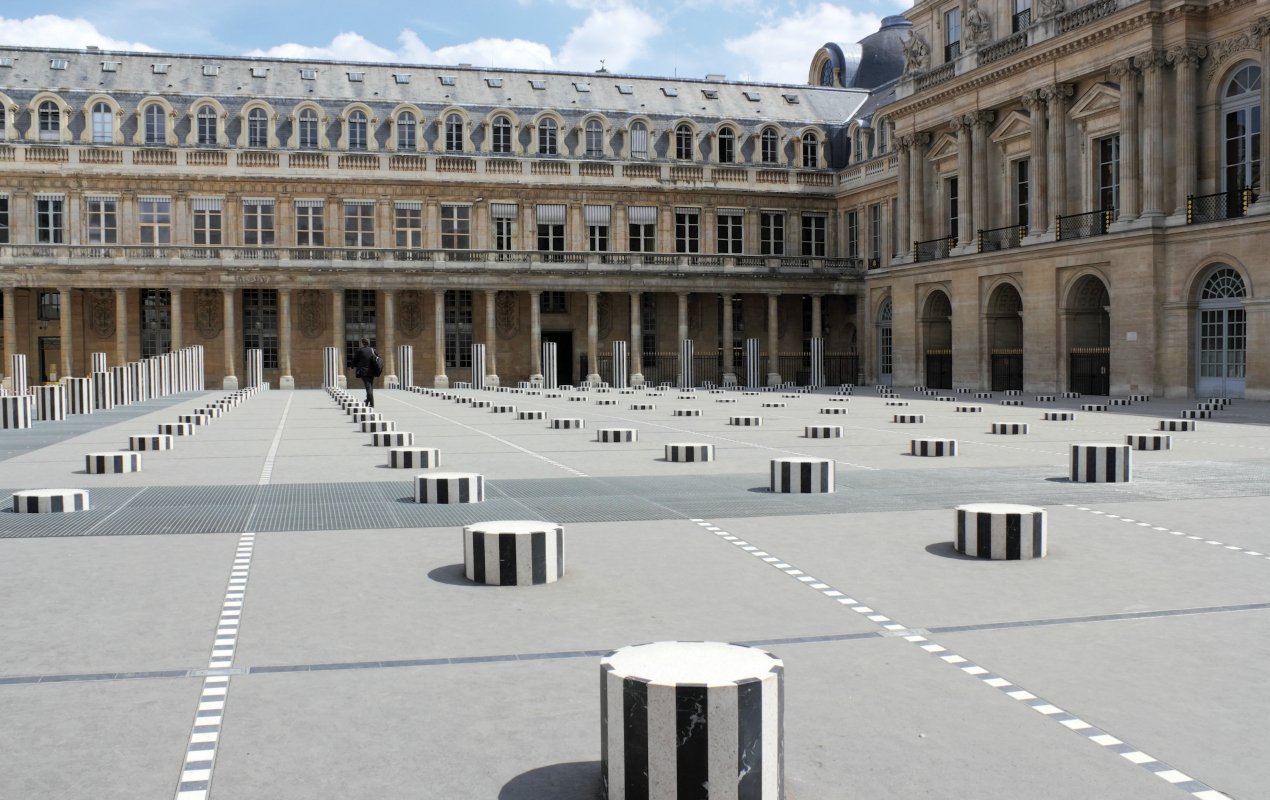 Spend days shopping along the nearby and iconic food market street rue Montorgueil to enjoy endless access to the city's finest ingredients, or stay ahead of the fashion curve by exploring the exclusive Les Halles shopping center, the chic boutiques along Saint Honoré, or the incredible shops along the Rue de Rivoli – one of the longest shopping strips in Paris.
The US dollar is strong, the city is as vibrant as ever and it may very well be the "perfect" time to take the leap and peruse your ultimate dream of living in Paris. We adore this apartment and know it would make a stunning home away from home in Paris, but it won't stay on the market long. If you want to learn more about this incredible property, visit the Rue Croix des Petits Champs website here. Contact us and we'll be happy to assist you in seeing if this Paris home is your perfect fit!
If you think this might be your dream Paris apartment, contact Madelyn right away at:

[email protected]