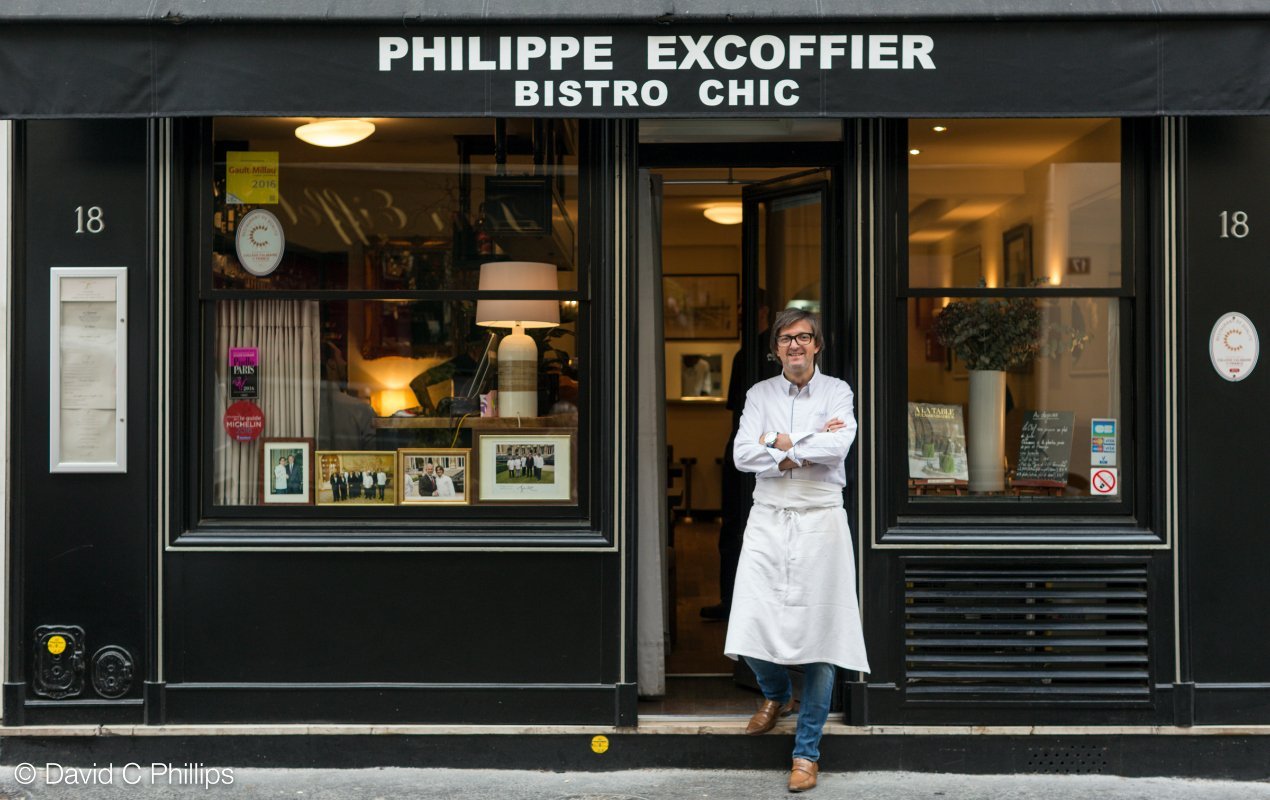 We're thrilled to introduce our newest custom designed Paris experience! On your next trip to Paris, learn from the best with our Exclusive Gourmet Cooking Class with Chef Philippe Excoffier. We've collaborated with Philippe to craft a cooking class we know our guests will adore – it's unique, personal and a once-in-a-lifetime experience to learn from a top Paris chef! We have soufflé classes filling up fast for April 12th and 26th, so don't miss your chance to step into a prestigious French kitchen on your next Paris visit! To book a space in this Exclusive Gourmet Cooking Experience, contact the Travel Design team at [email protected].
Enjoy a behind the scenes look at this special cooking class with writer, food enthusiast and Paris Perfect Blog contributor, Jill Colonna!
---
Gourmet Cooking Class with Chef Philippe Excoffier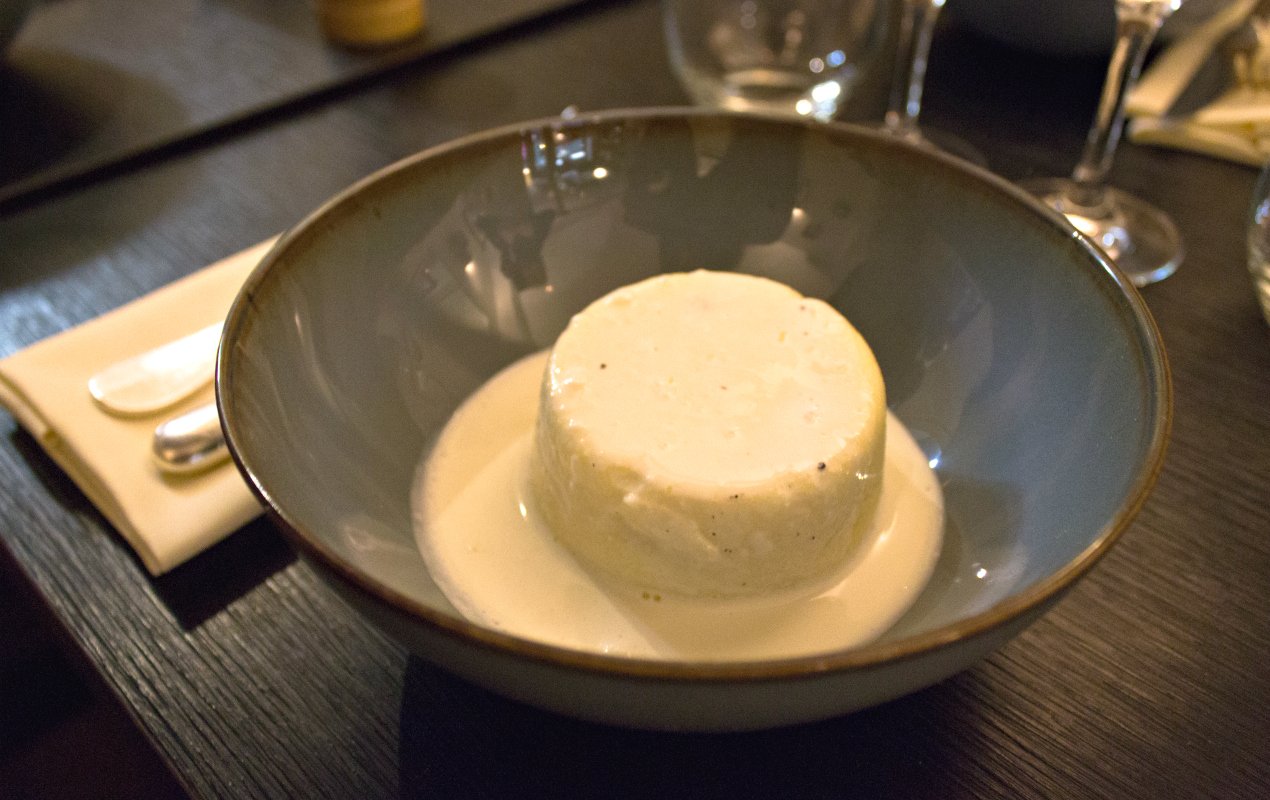 Say cheese. Then say soufflé. Doesn't that sound like something we'd normally shy away from making for a dinner party since it's notoriously easy to flop before our guests' eyes? Not any more. In fact, I'm itching to invite guests over since I now have this soufflé cracked – or I should say down to a smooth art – all thanks to Chef Philippe Excoffier's new exclusive Gourmet Cooking Class with Paris Perfect.
Along with Nicola from the Paris Perfect Travel Design team, we were bowled over with a pre-taste of what is to come for your next trip to Paris. In the space of just a couple of hours, this dynamic, jovial chef not only managed to show a small group of us how to make his divine signature dish complete with seasonal trimmings but his passionate hunger from 30 years in the business clearly rubbed off on us too. I left the most convivial afternoon's class feeling like I'd known the chef for years – so smitten with his charismatic style of making such sumptuous creations look so easy that, before I knew it, found myself re-creating our dish back home to test out on the family this weekend. It was a winner!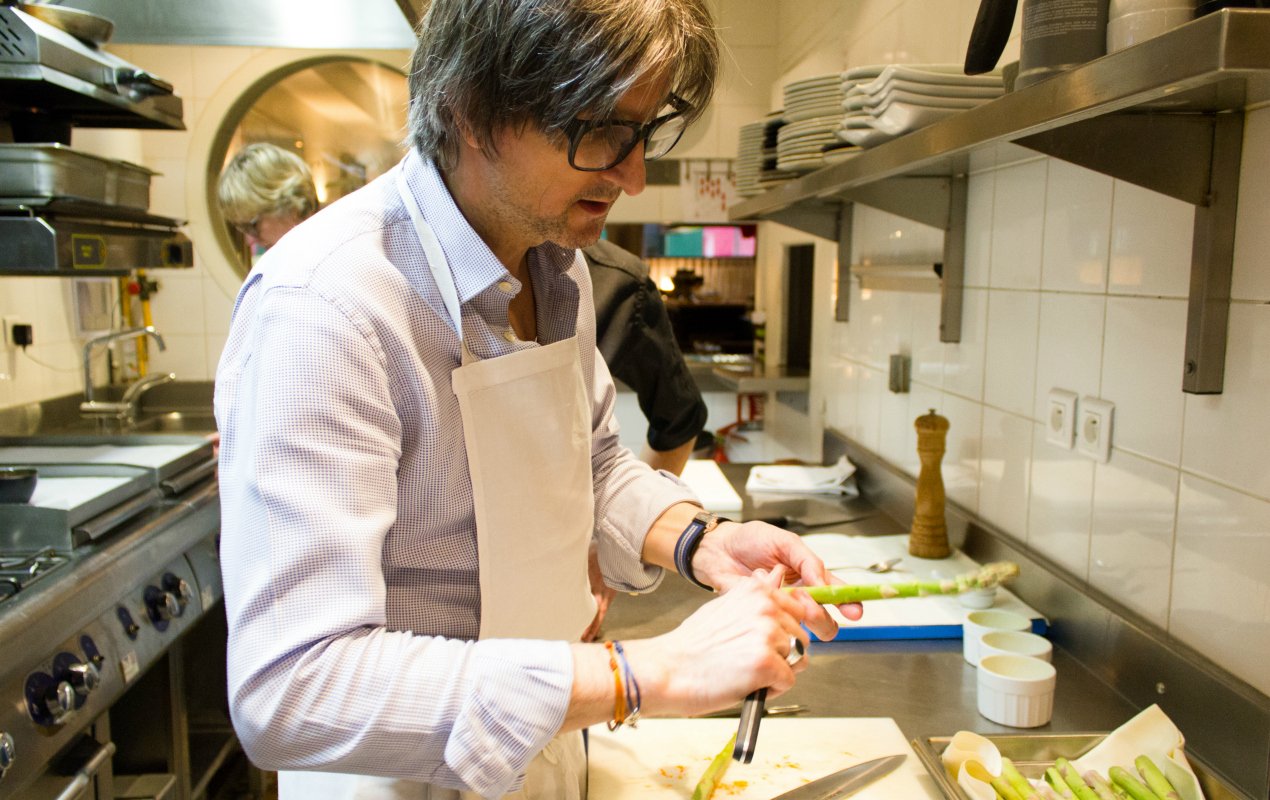 As soon as he closes after lunch, Chef Excoffier's gourmet class kicks off directly in his eponymous restaurant kitchen on the slightly hidden rue de l'Exposition in Paris' 7th arrondissement, near the Eiffel Tower. For the past 6 years, word has spread of his own family restaurant and with a cozy 36 covers, it's advisable to make reservations – especially at weekends. (We'll be happy to help! Find out more about our Restaurant Reservation Service here.) It's easy to see why it's so popular with the locals – including the nearby embassies – with classic French dishes that are great value for money, and a menu that changes constantly in line with the seasons. Read more about the dining experience at Philippe Excoffier here!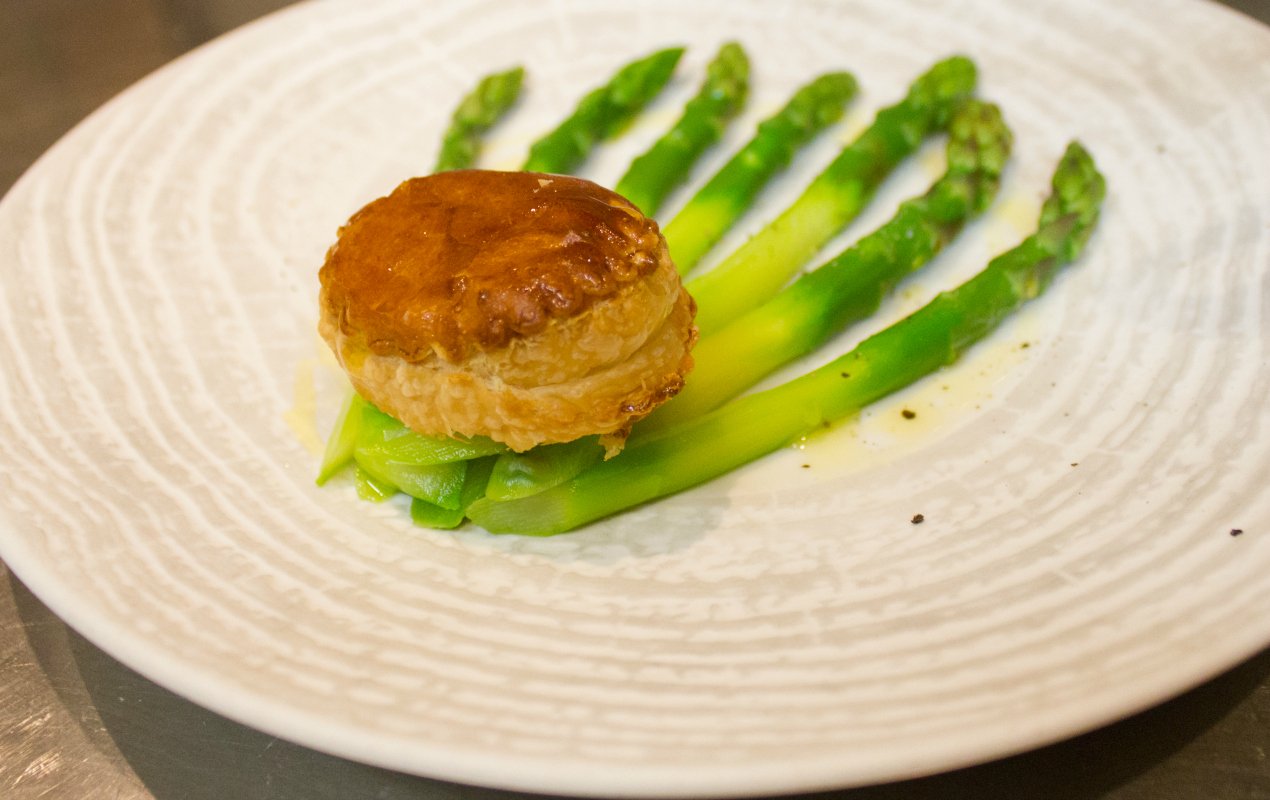 Luckily for us, his signature dish stays on the menu (otherwise the locals would revolt!): his Soufflé Suissesse, today's dish in our class of 6 eager home cooks. Although created by Chef Albert Roux, cheese-loving Savoie-born Chef Excoffier adopts a rather different approach that's simply magic. It's an individual cheese soufflé prepared in a bain-marie (water bath) with a resulting soufflé that doesn't collapse and that can be prepared in advance – music to anyone's ears indeed if you love to entertain!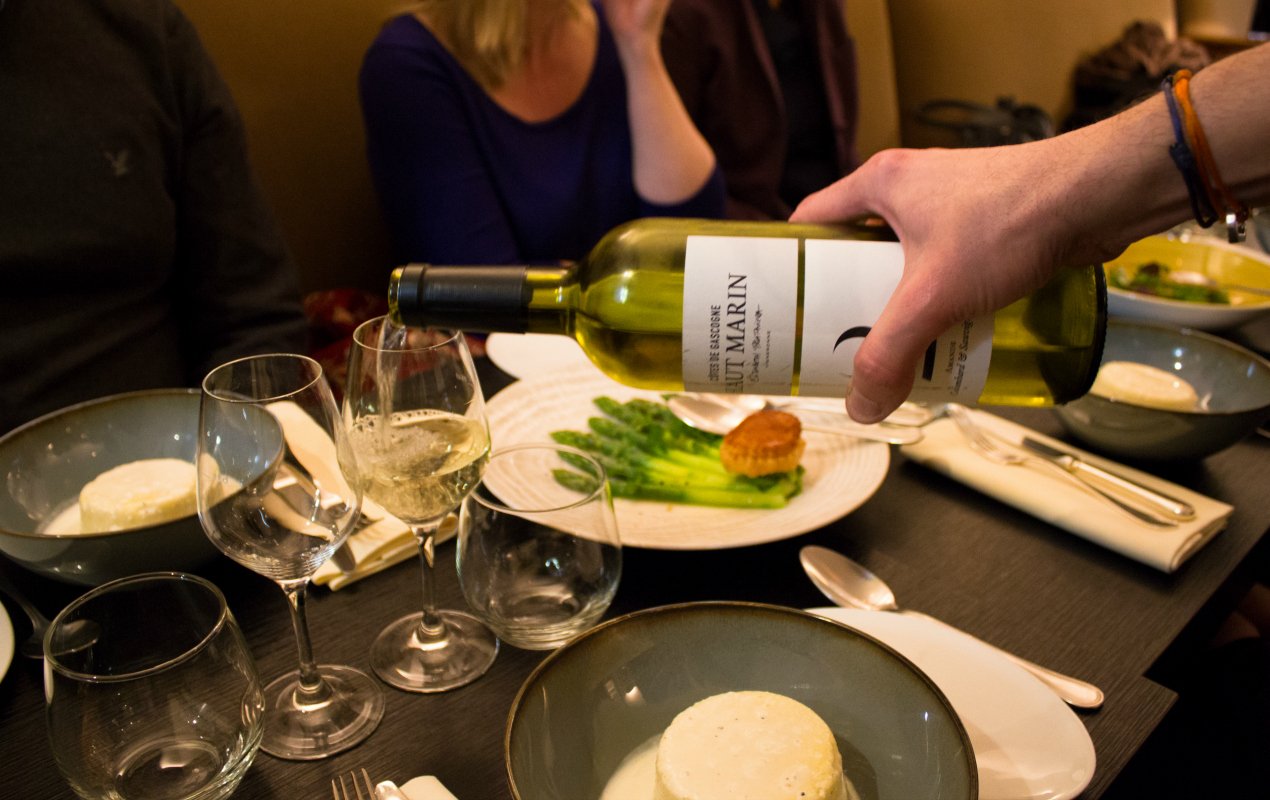 Our tasting after the cookery session confirmed the most cheesy, creamy yet airy cloud of exquisite heaven enveloped in a cheese sauce and accompanied with the latest local farmed asparagus, cooked to perfection. Partnered with a Colombard-Sauvignon Blanc, we lapped up the chef's humor with anecdotes, from his 10 years as Head Chef at the American Embassy in Paris to today's mentality as a chef and even the next door neighbors asking if he could change equipment since they couldn't take the sound of his constant whisking for his soufflés. Yes – it goes on all evening, since even 80% of their dessert demands are for his pistachio, praline or caramel soufflés.  I could have stayed longer to peruse his gorgeous cookbook or ask questions about when he worked at Lucas Carton, as sous-chef for Guy Martin, what did Yves Saint Laurent's kitchen look like, or what was it like to be on TV Iron Chef America with a sexy French accent.
Behind the Scenes at a Cooking Class with Philippe Excoffier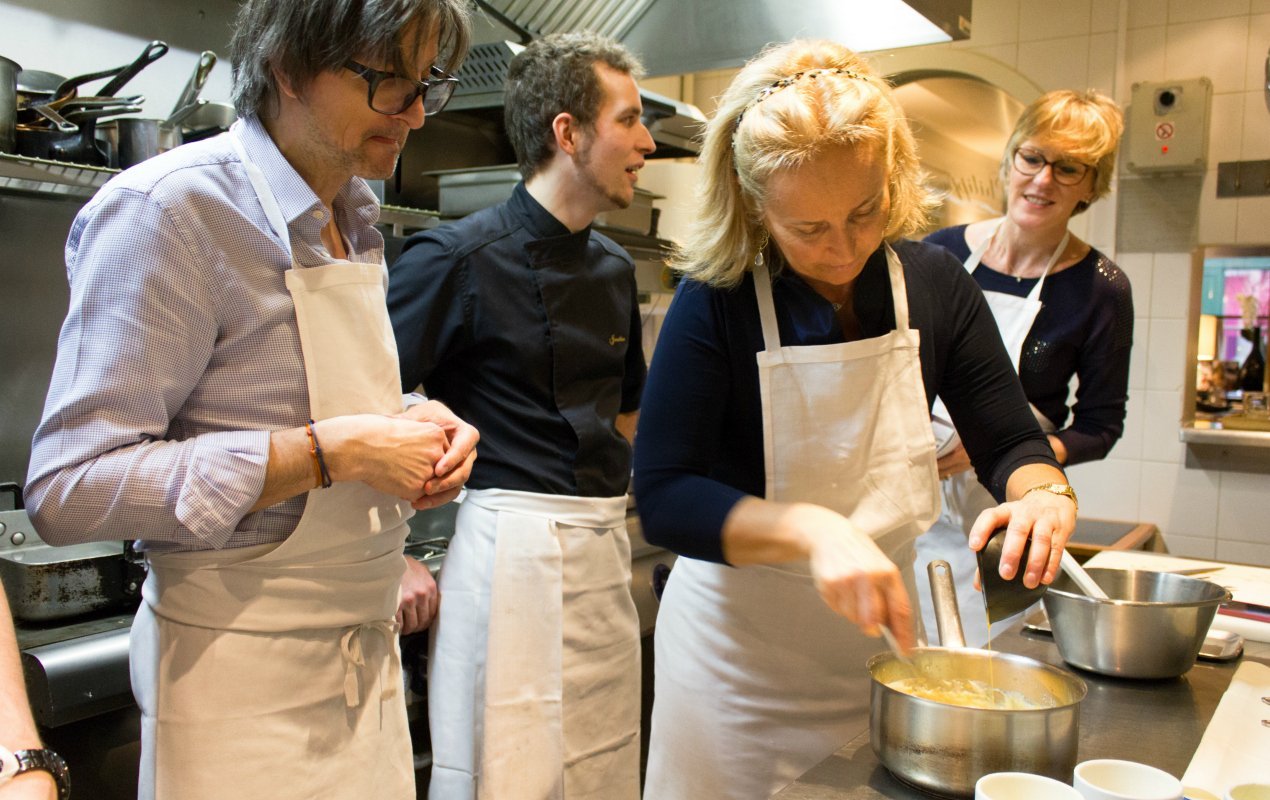 Along with John, his gracious Sous-Chef, Chef Excoffier takes us through each stage of the cooking processes, explaining why they do certain rituals, how to choose the best ingredients, plus injects some history along the way. He gives us many asparagus tips (sorry), with gems such as the water has to be really well salted. Just to prove his point, he passes around a spoonful of the cooking liquid and we're all surprised to dip our fingers in just to taste what he means. This keeps their green color and the importance of the very short cooking time ensures that they keep their vitamin content.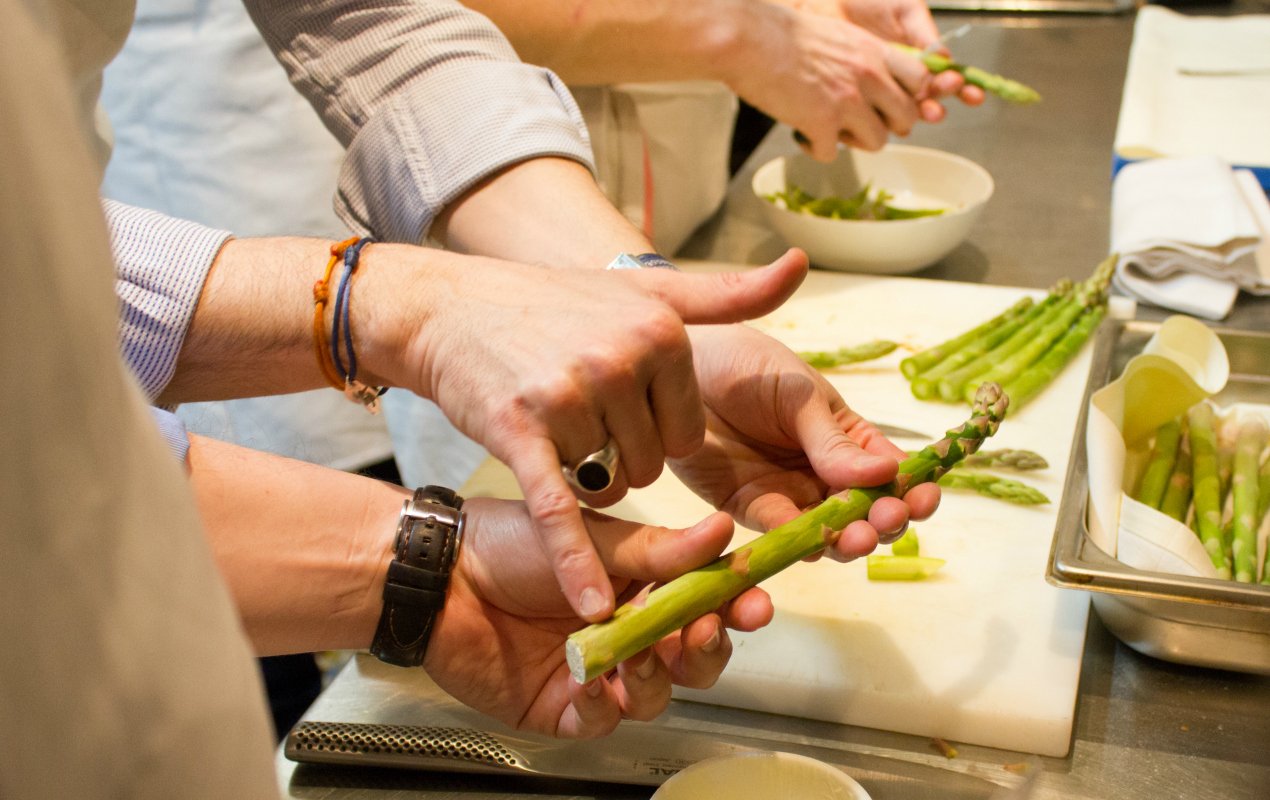 There's nothing to beat the traditional method of cooking, he confirms. Each of us gets to test if the asparagus is cooked, yet crunchy enough. I realize I've been doing it wrong all this time! I'm hooked, even down to making the classic Mornay sauce, the base of the cheese soufflé.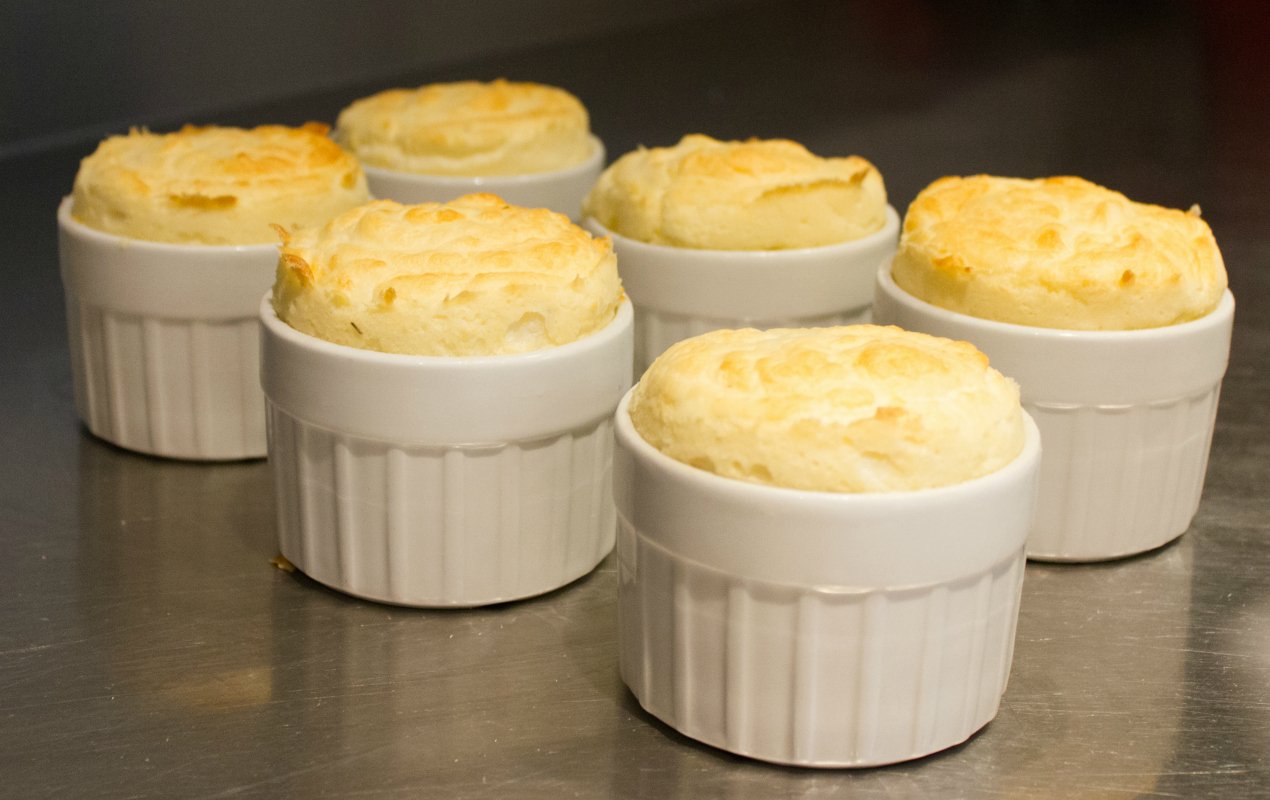 Chef Excoffier stresses how much everything can be made in advance. Serve this at a dinner party, and you'll be able to enjoy the evening with your guests instead of running around crazily in the kitchen, he says. I'm already besotted, as the class is a perfect confidence booster for any of us home cooks who want to impress and enjoy the food too without stressing. Just popping into the kitchen to reheat what's already prepared and suddenly appear with ready-prepared soufflés at the last minute, has me in awe at the idea.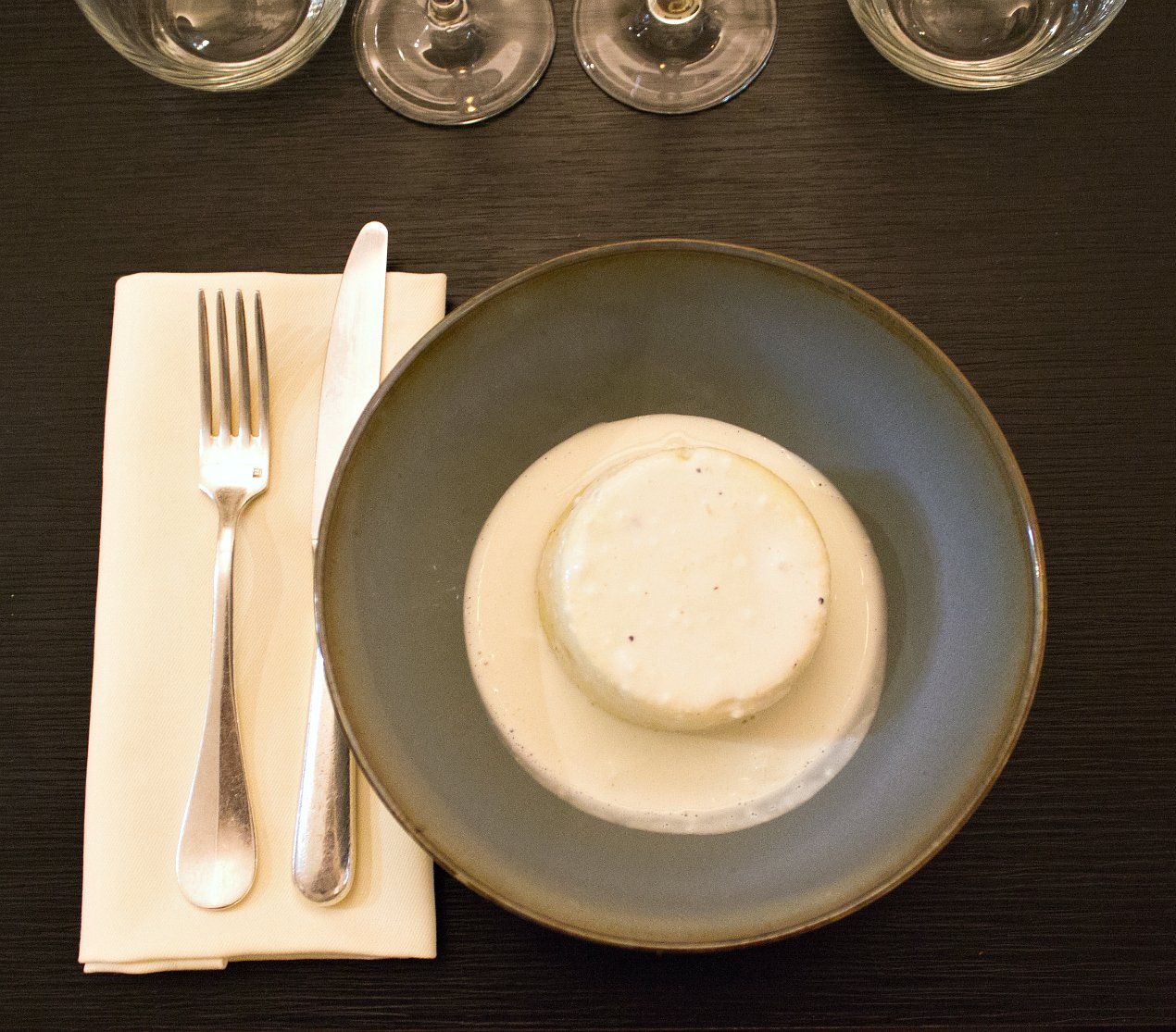 He gives tips right up to heating the plates at just the right temperature so that everything goes smoothly, and how much to reheat just before serving. Gourmet Perfection in Paris, that's what it is, fit for an Embassy. So, now that my family has tested them, I'm ready to invite some cheesy-loving guests. Soufflé Suissesse with asparagus, anyone?
To enquire about forthcoming dates and book your Exclusive Gourmet Cooking Experience with Philippe, contact the Travel Design team at

[email protected]

.
(Top photo by David C. Phillips and all other photos courtesy Michelle Waring)