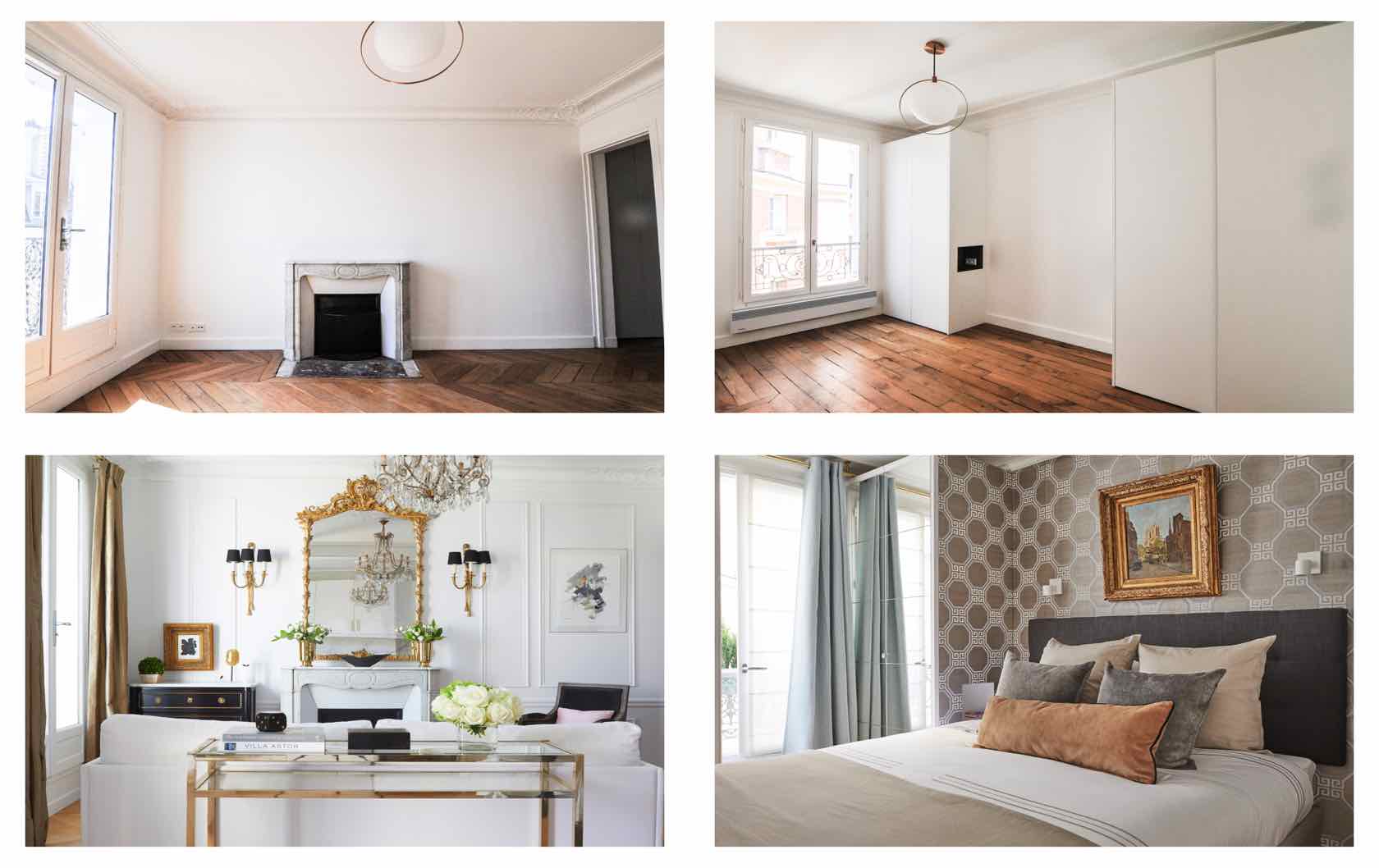 Have you ever wondered what it's like to buy and renovate an apartment in Paris? Perhaps it's your dream to own a home in the City of Light or maybe you have a general interest in real estate renovation. Either way, you'll love the video series we've created showing the transformation process of one of our fractional co-ownership offerings from Paris Perfect Shared!
This sold-out fractional co-ownership apartment was transformed with the help of our favorite designer, Ann Huff of Huff Harrington in Atlanta. In this seven-part video series, we're giving a peek behind the Paris Perfect silk curtain by sharing the evolution of our Conti Paris Perfect Shared apartment. And if you're interested in learning more about Paris Perfect Shared and fractional co-ownership, contact us at [email protected]. Also,see our blog answering some of our most frequently asked questions about fractional co-ownership.
Enjoy!
Episode 1: Introducing the Fractional Co-Ownership Apartment
In this first episode, join our marketing manager, Leah Walker, as she shares a look at the apartment the day after we received the keys. It's literally a white box!
Episode 2: Construction Begins and Preview with Ann Huff
In the second episode, the apartment has been basically taken down to the studs. Interior designer, Ann Huff, takes us through the apartment and gives a preview of how the layout will be reconfigured.
Episode 3: Paris Property Insights from Maddy + a Construction Update
In episode three, Paris Perfect co-founder discusses the non-negotiables that makes this apartment so special. She also walks us through the construction zone and gives a glimpse of the new apartment layout.
Episode 4:
A Sneak Peek at the Design Elements
In the fourth episode, Paris Perfect co-founder, Maddy, and interior designer, Ann Huff, chat about the special design elements that will make the apartment pop!
Episode 5: The Apartment is Almost Complete!
In the fifth episode, Paris Perfect co-founder, Maddy, discusses fractional ownership and Paris Perfect Shared, while interior designer team, Ann Huff and Judy Stump, chat about their favorite design elements from the apartment.
Episode 6: Final Touches from the Antiques Market
In the sixth episode, interior designer, Ann Huff, puts some of the finishing touches in the apartment with finds from Paris' antiques market.
Episode 7: The Finished Apartment is Revealed!
In the seventh and last episode, the final results are revealed! In six months, we've transformed this diamond-in-the-rough Parisian property into a place worthy of being called Paris Perfect.
You can see additional photos and learn more about Conti here. For more information about Paris Perfect Shared and our fractional co-ownership apartments, visit this page or contact us at [email protected].