Vote for Luanne Koper to Win a 5 Night Paris Stay from Paris Perfect
MY PHOTO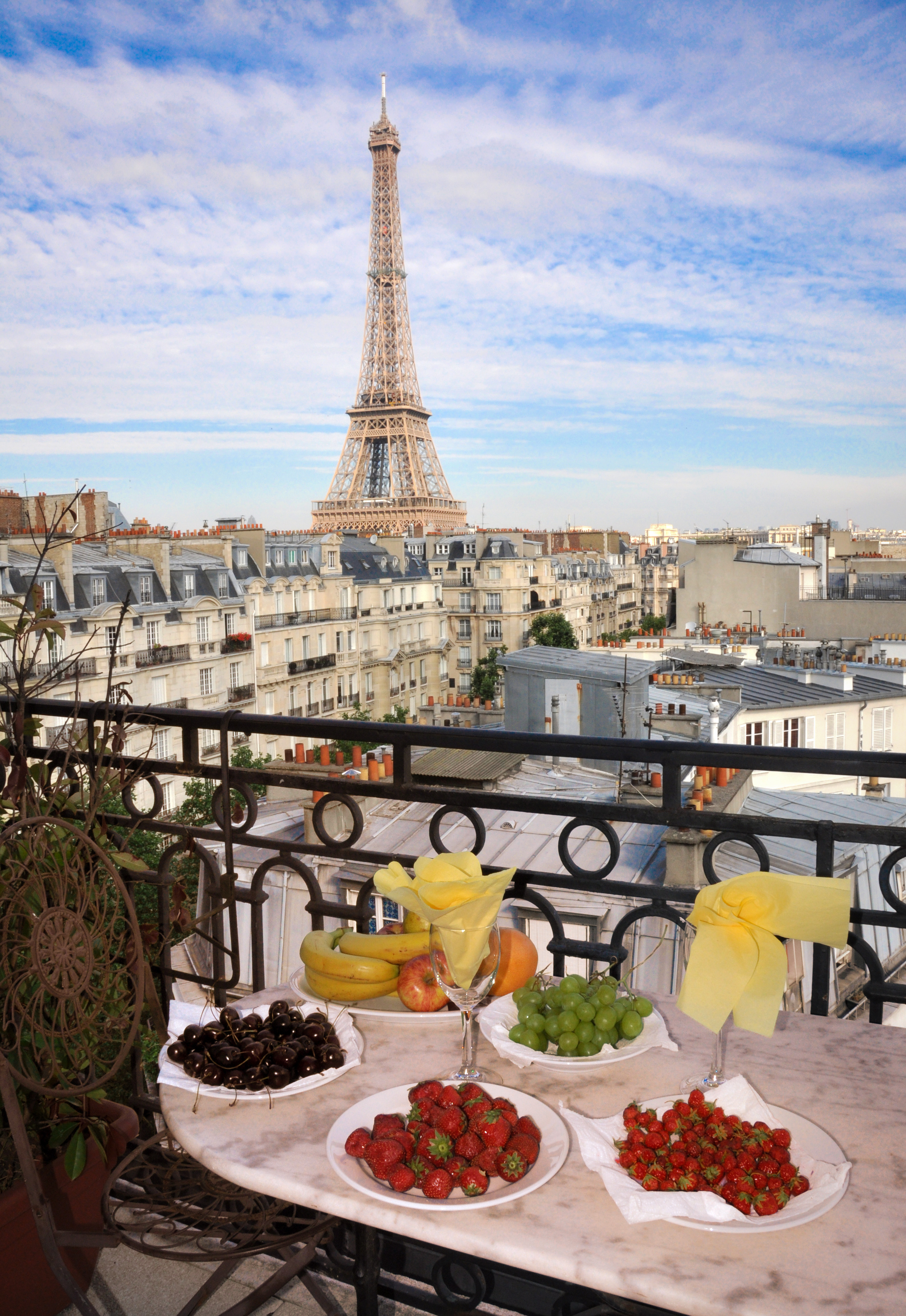 MY STORY
Throughout our courtship, my husband and I became francophiles. We loved the food, the wine, the music. But he had never been there. I had been there with a girlfriend, and we both vowed to come back someday to take the romantic boat ride on the Seine at night with somebody special. My husband proposed by putting my ring in a glass of 1983 Chateau d'Yquem. Thank god he chose a Sauterne, so I could see the ring. It was natural that we picked Paris as our "lune de miel" destination. Our last night of our honeymoon, he turned and said "we'll always have Paris" (Bogart's line from Casablanca). We said we'd come back every 5 years to celebrate. On our 5th anniversary, he thought to bring a cassette tape of "As Time Goes By" with him, which he surprised me with as we danced in front of the windows of our lovely rental apartment, champagne glasses in hand. Again, he whispered, "we'll always have Paris." Last year, on our 20th anniversary, health issues precluded a trip to Paris...the first time we missed a 5-year anniversary. We're better now, and we'd like to make up for missing our 20th anniversary visit...and a chance to dance to "As Time Goes By"...we may not always have Paris.
Read the Next Story
Back to All Stories
Love this Story? Leave a Comment Below
About the competition
Paris is the city of romance, and this February Paris Perfect is sharing the love by giving away a free 5 night stay in a beautiful vacation rental to the most popular love story! Read more and enter here.
Love this story? Leave a comment for Luanne Koper