Vote for Kevin and Alyson Roberts to Win a 5 Night Paris Stay from Paris Perfect
MY PHOTO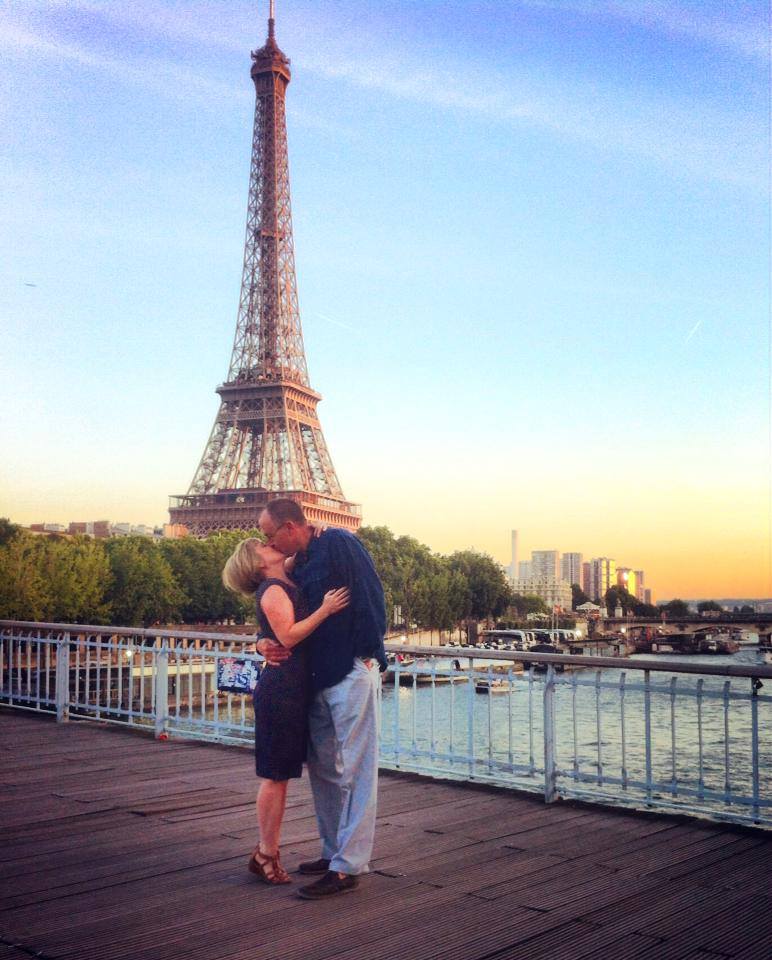 MY STORY
What you can't see in this picture are the three children and two grandparents standing on the bridge with us when this picture was taken last summer. And after twenty five years of marriage, we wouldn't have wanted our first trip to Paris to be anything but a family affair. We've worked so hard to get here, marriage is not easy, and our kids and parents are the best part of the journey. But you know...it would be delightful to go back to the City of Romance without kids and grandparents cramping our style. Wait, did we say that out loud? Have us back Paris Perfect. We promise we will pack much lighter.
Read the Next Story
Back to All Stories
Love this Story? Leave a Comment Below
About the competition
Paris is the city of romance, and this February Paris Perfect is sharing the love by giving away a free 5 night stay in a beautiful vacation rental to the most popular love story! Read more and enter here.
Love this story? Leave a comment for Kevin and Alyson Roberts