Vote for Julia Bright to Win a 5 Night Paris Stay from Paris Perfect
MY PHOTO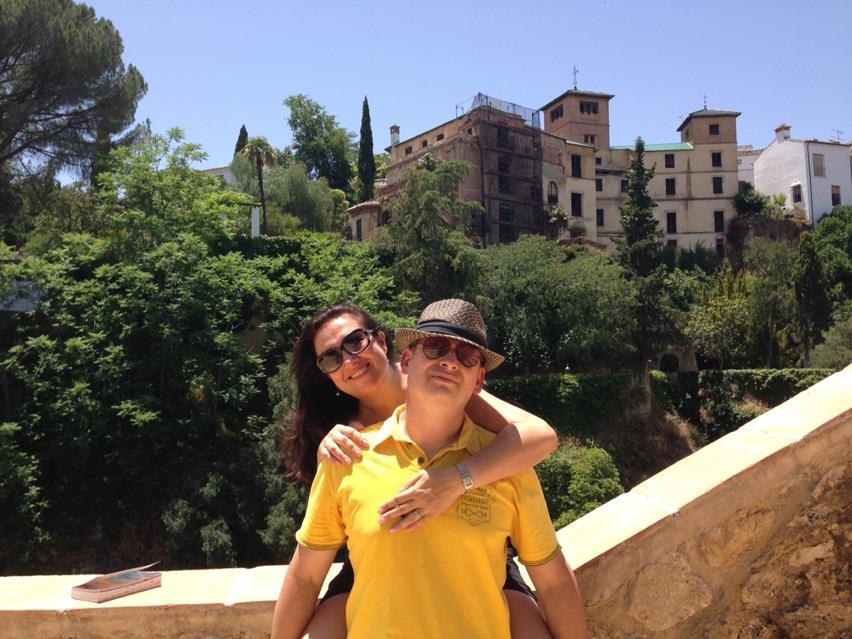 MY STORY
My parents and his parents were best friends, and they decided to introduce us. He was completely not my type, but we became casual friends, and then better friends, and I used to cry to him on the phone about the terrible things my boyfriend did to me. After about 2 years, a girlfriend and I decided to go to Atlanta, where he was going to school, and we stayed with him and his roommate. On our last night in town, he got down on one knee and said that he has been in love with me since the first night we met, and would I marry him. I was in total shock,his proposal was completely out of the blue! Of course,I said "no" and left for home. The minute my plane touched down, he called and asked if I would give him a week to convince me. I agreed, and we spent 24/7 doing nothing but talking, talking, talking. It dawned on me one day that he was exactly the kind of guy I have been looking for all my life, and he was right in front of me for 2 years! We got engaged that night, and started dating long distance at the same time. 9 months later, we got married. 4 years later, our first son was born. It's been 23 years already, and marrying him was the best decision I have ever made in my life!
Read the Next Story
Back to All Stories
Love this Story? Leave a Comment Below
About the competition
Paris is the city of romance, and this February Paris Perfect is sharing the love by giving away a free 5 night stay in a beautiful vacation rental to the most popular love story! Read more and enter here.
Love this story? Leave a comment for Julia Bright