Paris Supermarkets & Greengrocers
Stock your Paris Perfect kitchen with all the staples on a trip to your local market. Filled with fresh fare and unique French items, local supermarkets offer an authentic way to taste Paris life.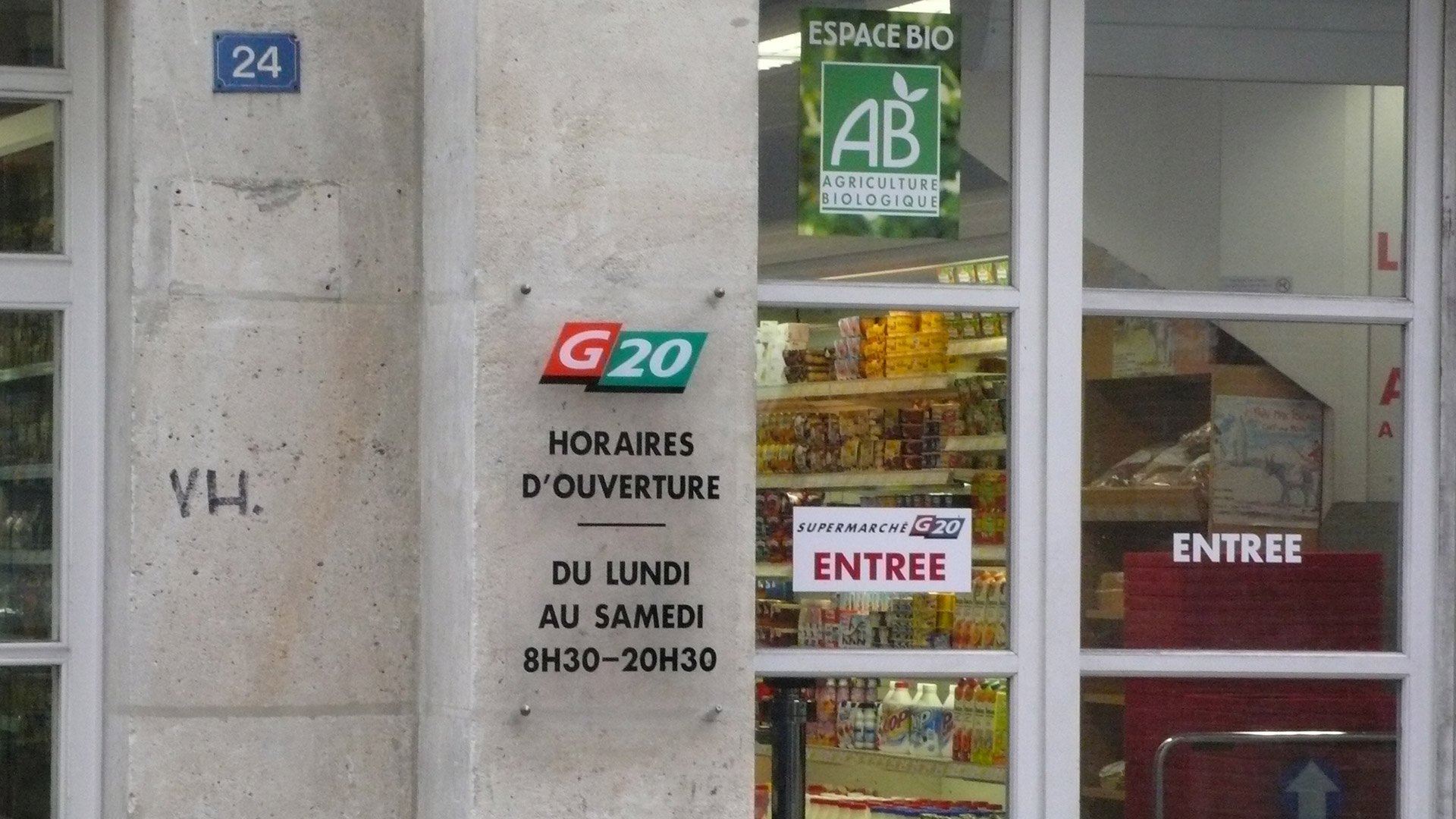 A highlight of staying in a Paris apartment is the chance to live like a local and engage in the little errands of everyday life in your neighborhood. Stop in at the local pharmacy, wait with your neighbors at the bus stop, watch school children scurrying off to school with their backpacks slung over their shoulders.
Shopping the local supermarktes (supermarché in French) and grocery stores is a treat not to be missed. France is a delight for foodies, and there are many grocery stores in central Paris .
G-20 (118 rue St. Dominique)
What a name! They are open Monday – Saturday and stock almost everything you need.
Franprix
There are several Franprix stores throughout Paris: 109 ave. de la Bourdonnais; 27 rue Cler; 7 rue Champs du Mars, and 99 rue St. Dominique are newer and larger than G-20, more fun to explore. The one on rue Cler is open on Sunday mornings but closed on Mondays. We love to roam the aisles to view the selections of 'slightly different' foods, from cereals to cookies and biscuits. Both G20 and Franprix deliver.
Carrefour Market de Paris (40 Motte-Picquet)
This is the market with all of their produce in stands outside. It's right outside the École Militaire métro station and open from 7:00 am to 11:45 pm, Mondays through Saturdays.
Monoprix (rue de Grenelle & rue du Bac)
We love visiting the Monoprix chain, which is like the French version of Target. The location of the Monoprix nearest the 7th arrondissement: rue de Grenelle just next to the Motte Piquet Metro. Walk to Ecole Militaire (the beautiful old building at the other end of the Champs de Mars gardens; it literally faces the Eiffel Tower) and turn right in front of it. Four blocks later and you'll see the big Monoprix sign on the corner.
The other big Monoprix on the Left Bank is: 35-37 Rue du Bac , 75007 Paris phone 01 42 86 44 30 (By the way, did you know the French invented the hypermart concept?)

A smaller version Monoprix has just opened next to the Ecole Militaire metro near rue Cler, called Monop. Open late and on Sundays, good price and handy!
Leader Price (43 rue Cler)
On rue Cler itself you'll find two small groceries: a Leader which is a discount type supermarket and a Fran Prix which is more upscale. The Leader Price is open on Sundays from 9:00 am - 1:30 pm.
Picard's Frozen Dessert
To be truly French, you must visit Picard's gourmet frozen food store for great selection of frozen items at affordable prices. They are located all over central Paris, but this address is handy to visitors staying in the 7th arrondissement: Picards, 195 rue de Grenelle, 75007 Paris. Tel: 01 47 05 88 84.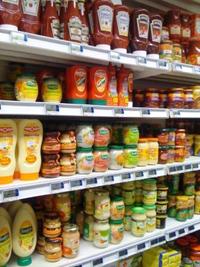 Greengrocers
Harry Cover (133 rue St. Dominique)
They carry beautiful fruits and vegetables, have recently added a cheese counter, and speak English. (The name is a wonderful pun; when you say 'Harry Cover' in French, it sounds like haricot vert — green beans!)
Top Halles (24 rue Cler)
Excellent produce and nice shopkeepers; they try to find the very best fruits and vegetables for you.
Vergers du Champ du Mars (208 rue de Grenelle)
Very nice, especially after they get to know you. Usually busy, no self-service, more expensive than a supermarché (supermarket) or rue Cler, but with consistent, good quality.
Sign up for our Vacation Perfect newsletter and real estate updates.