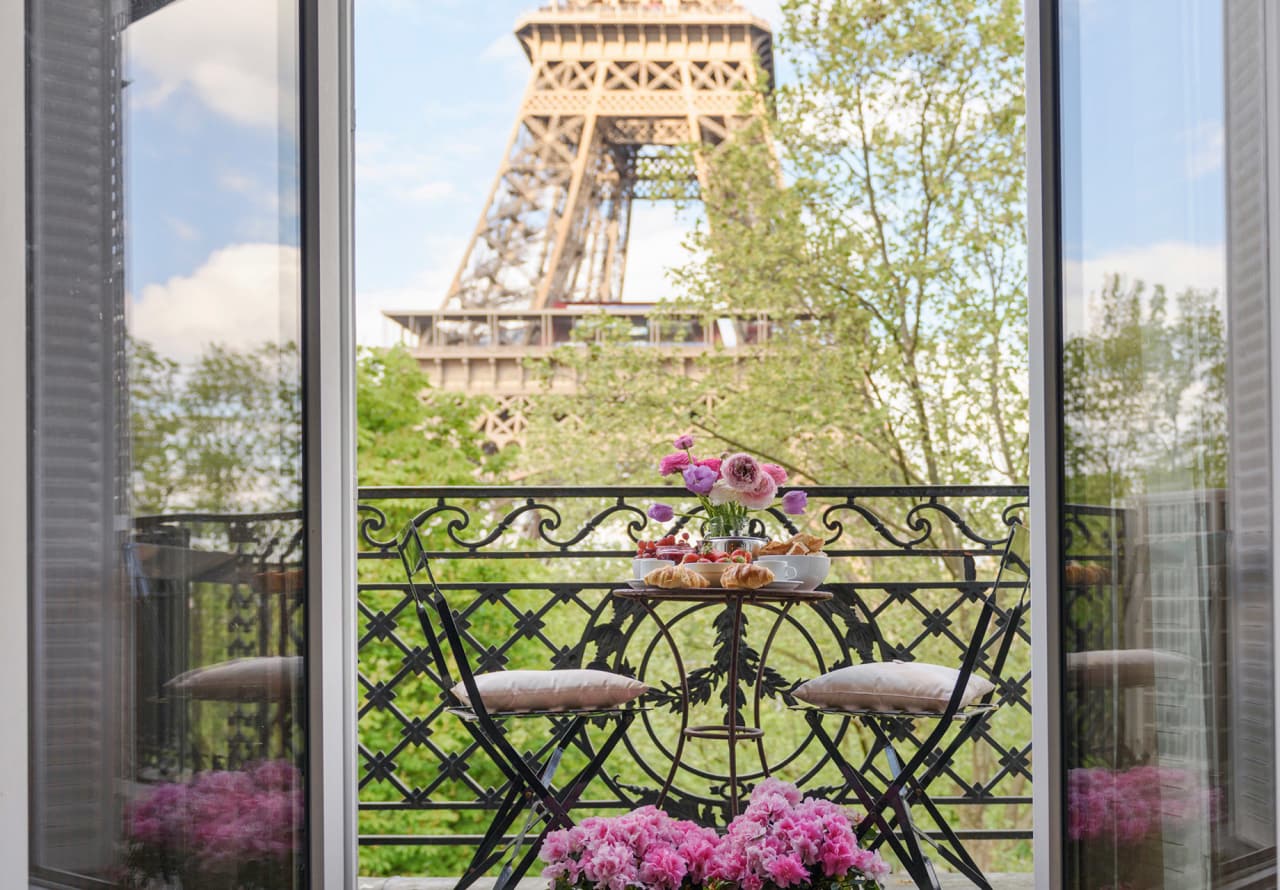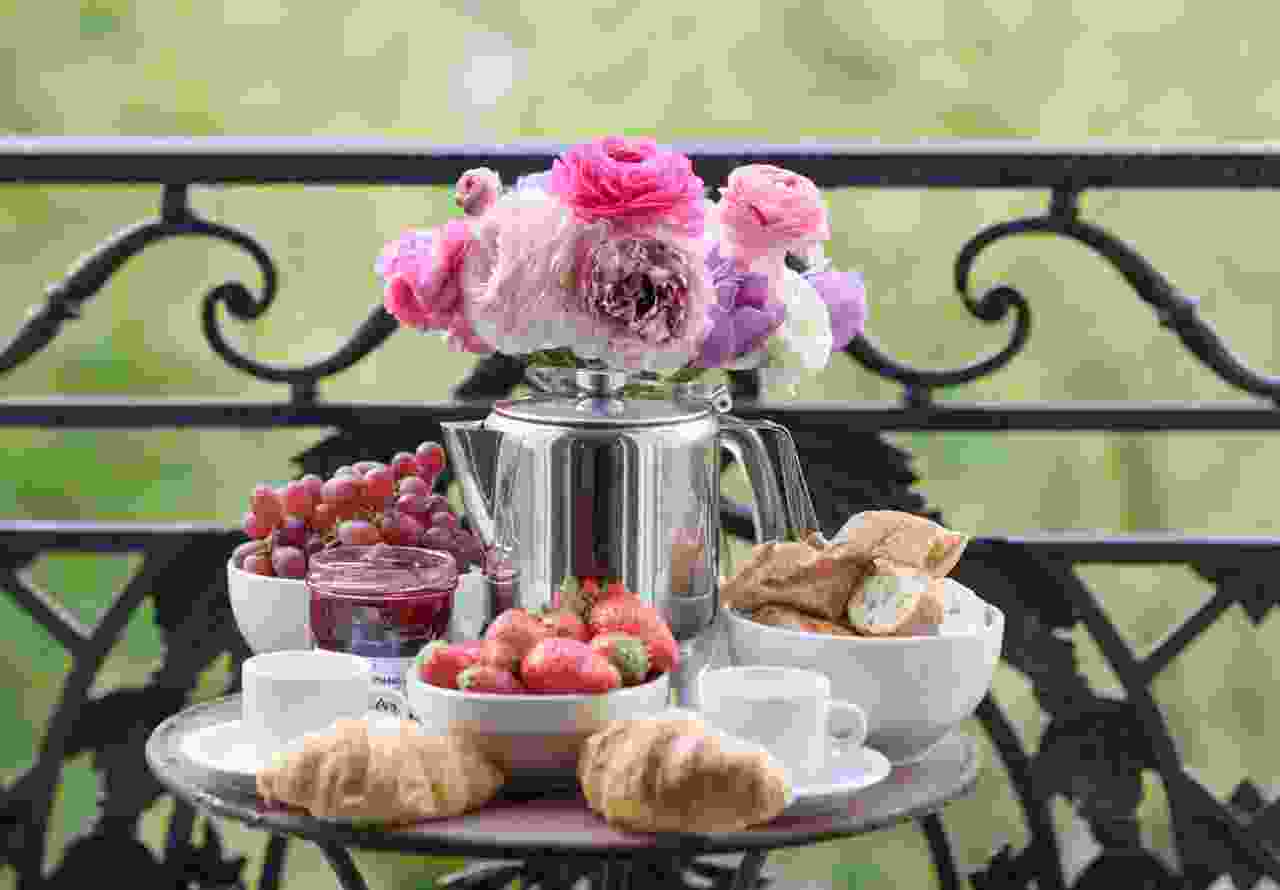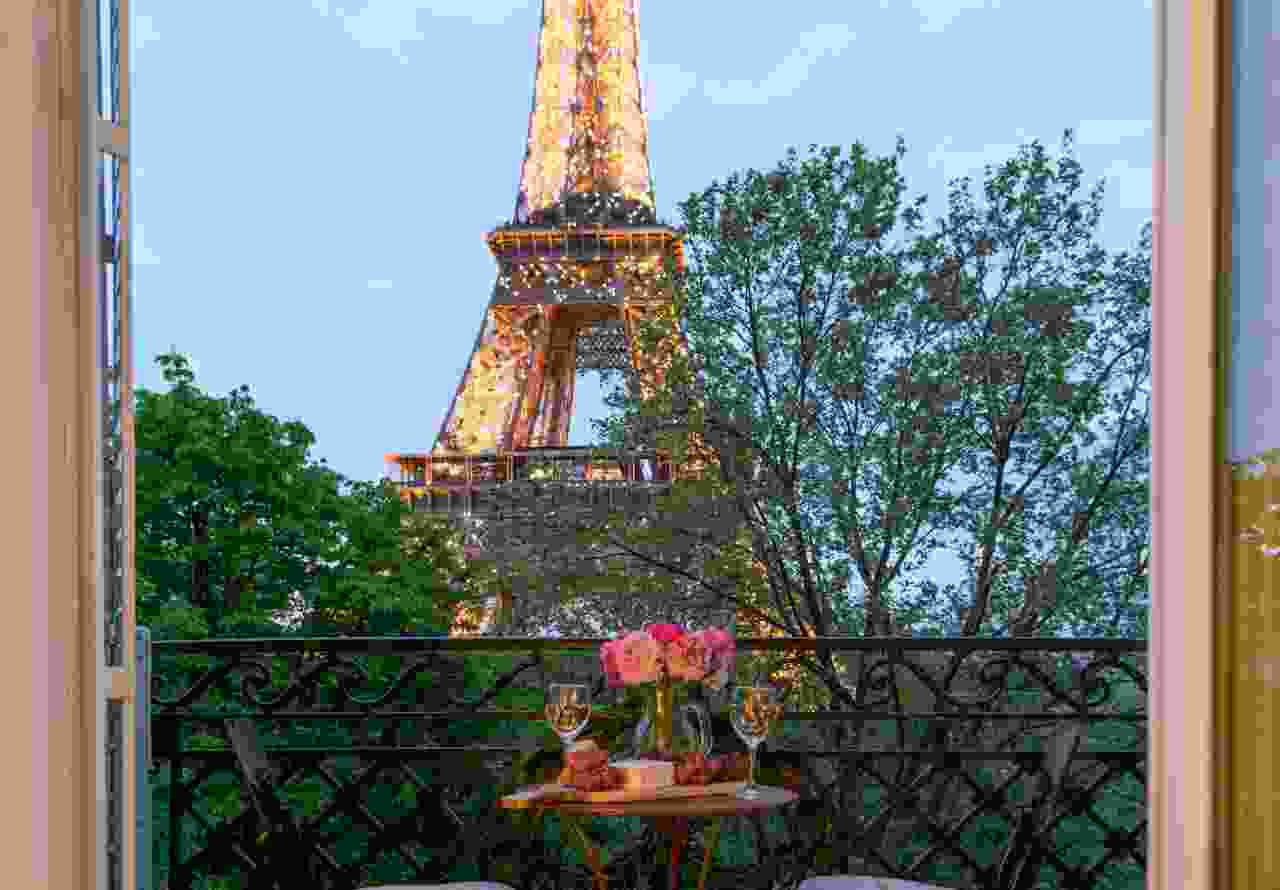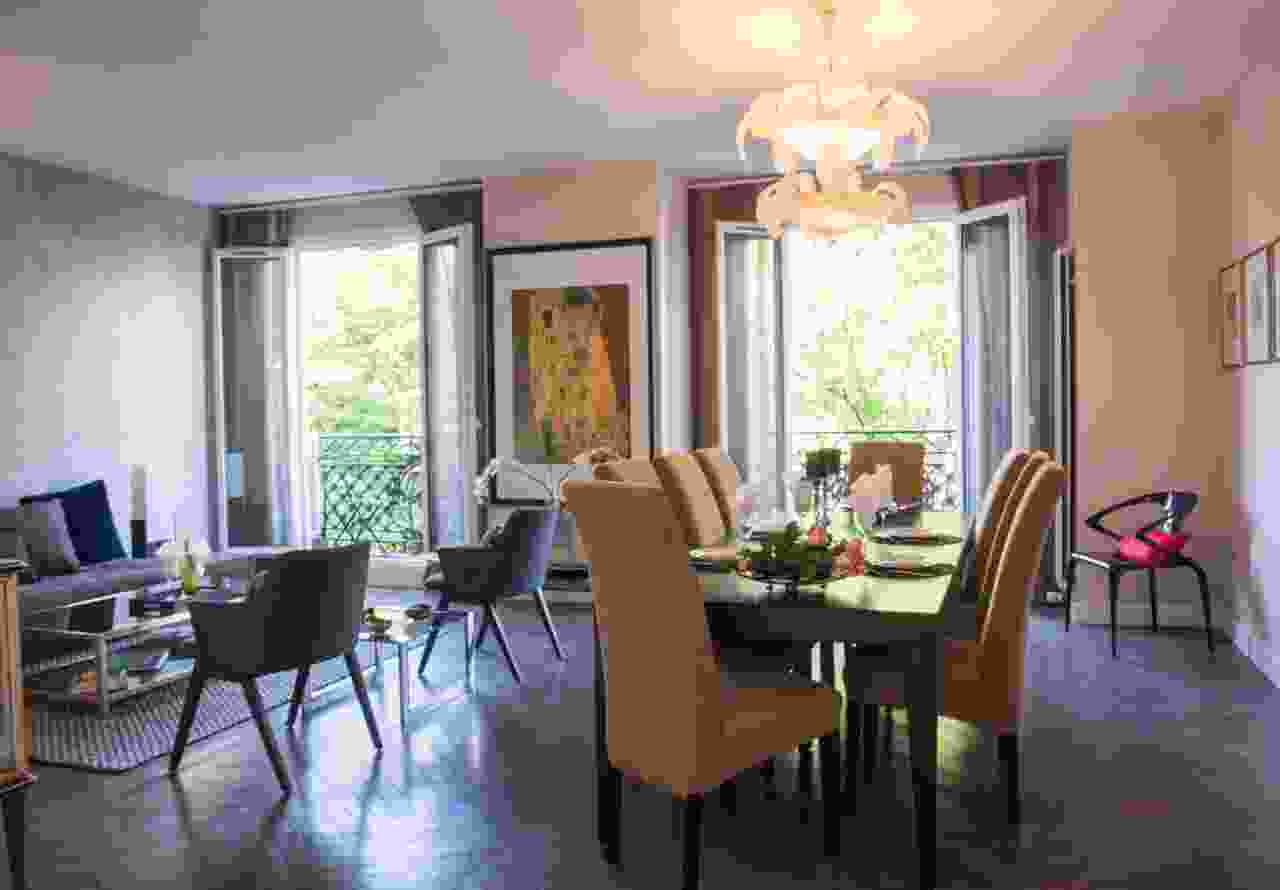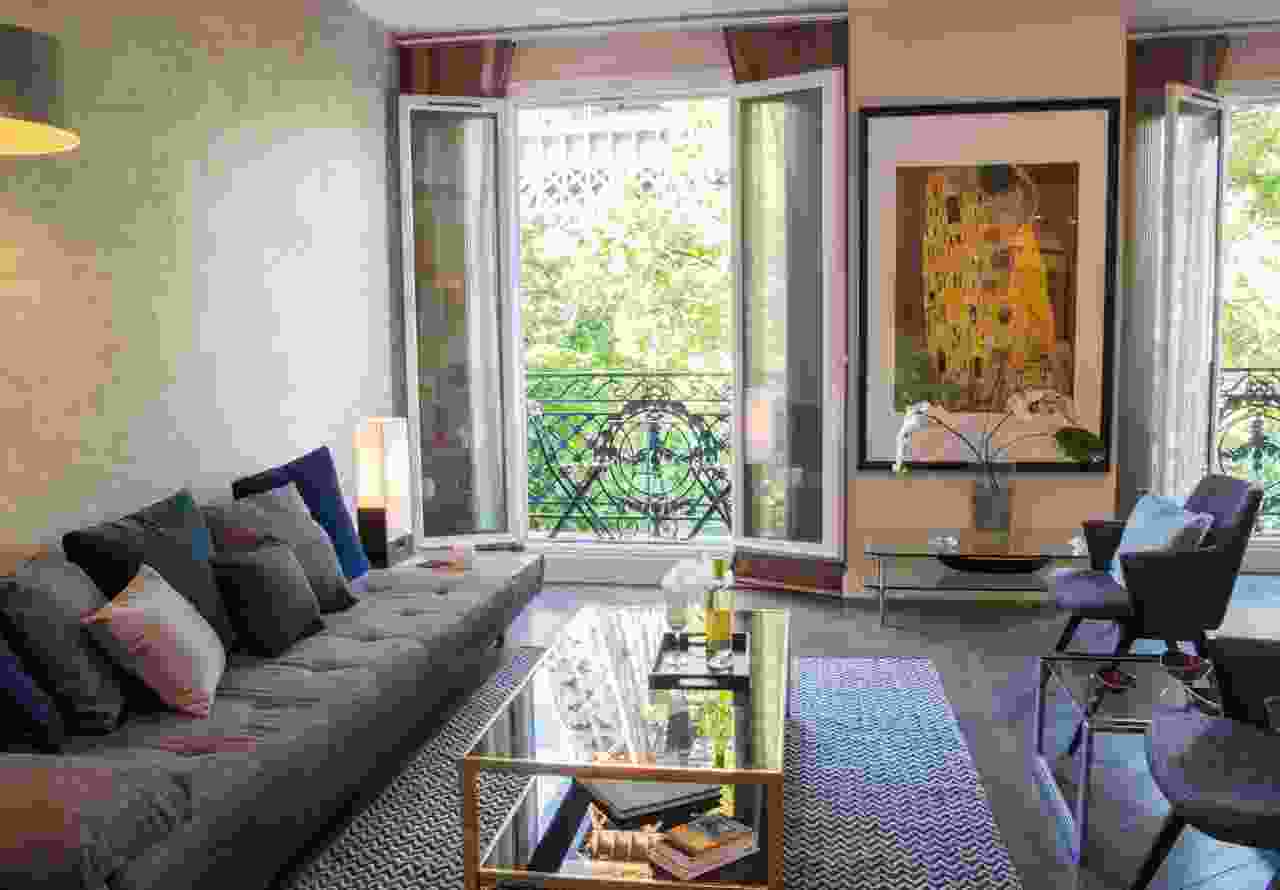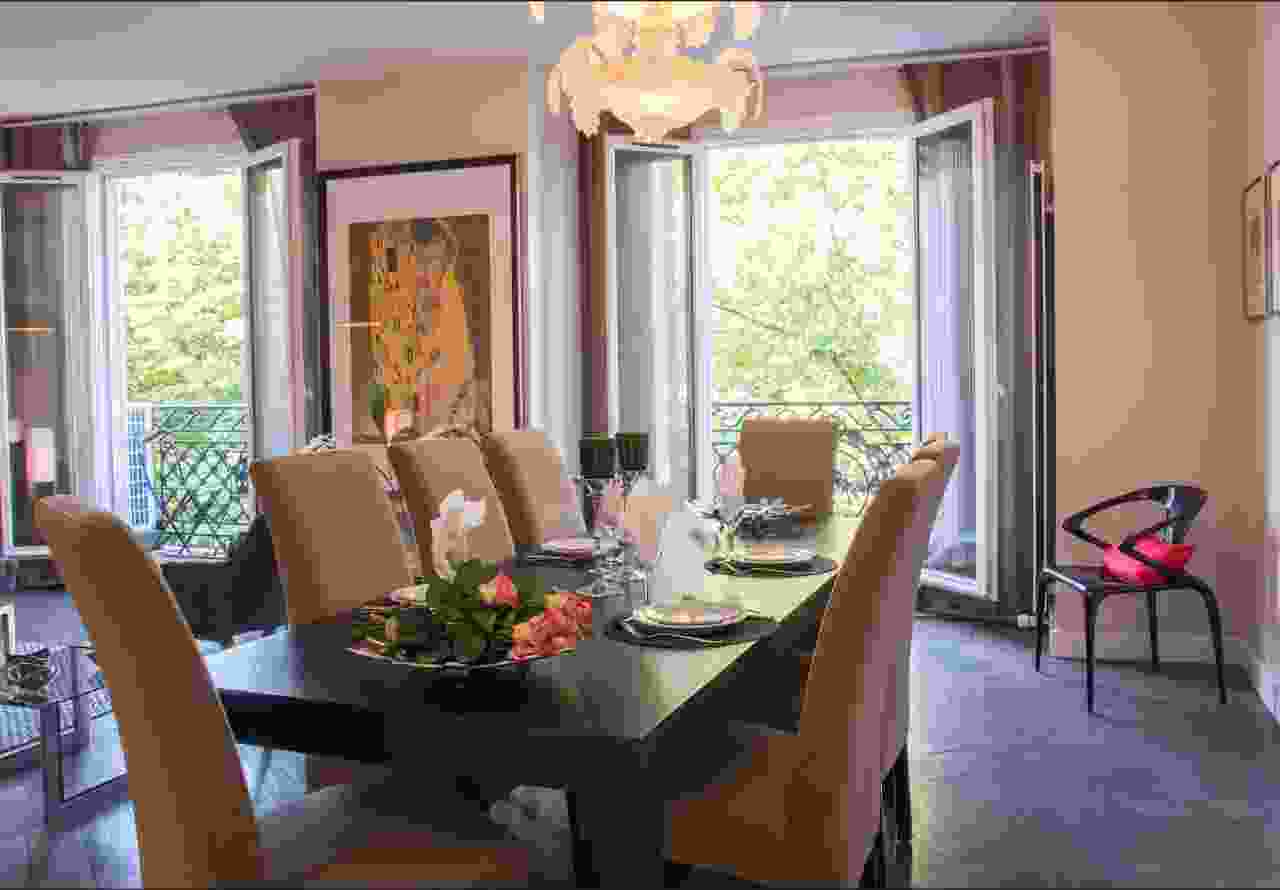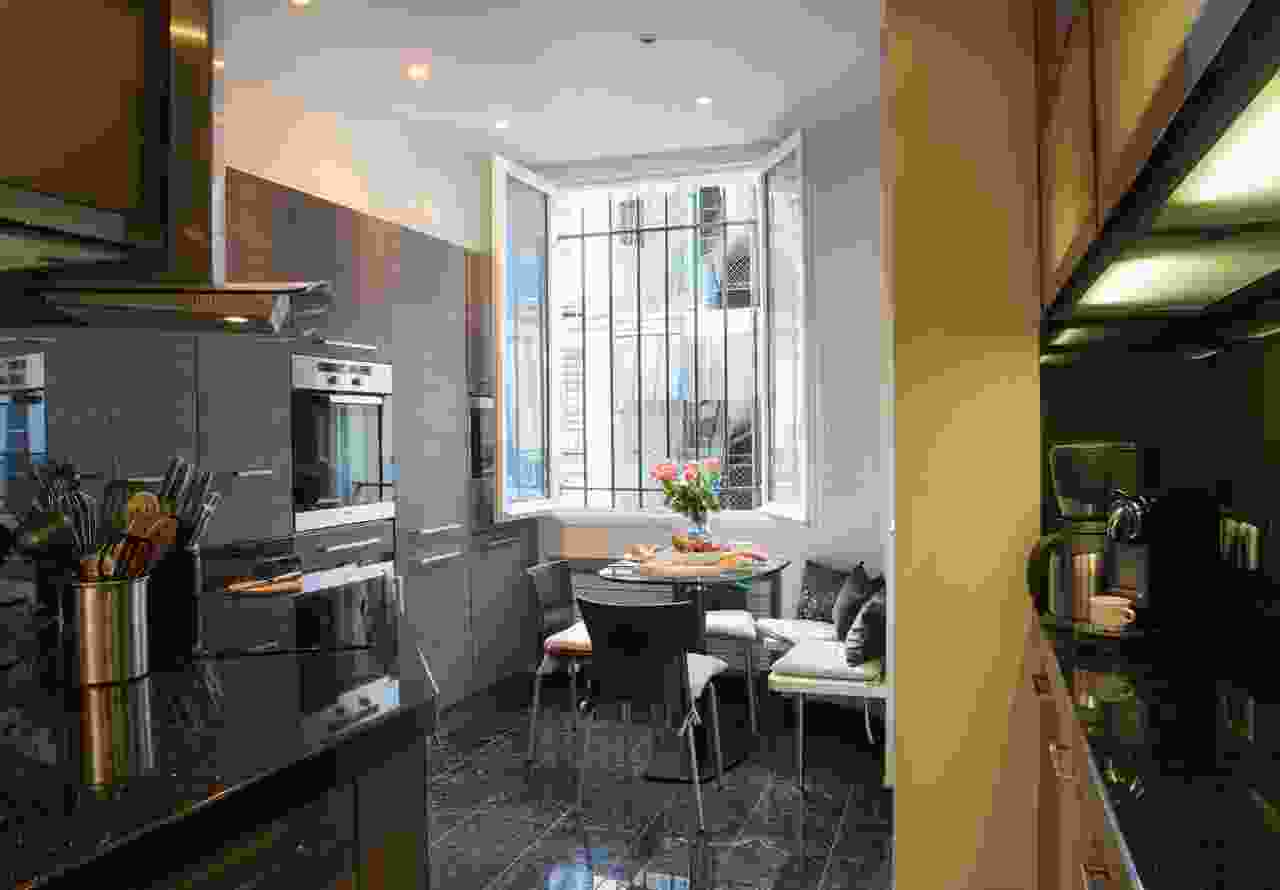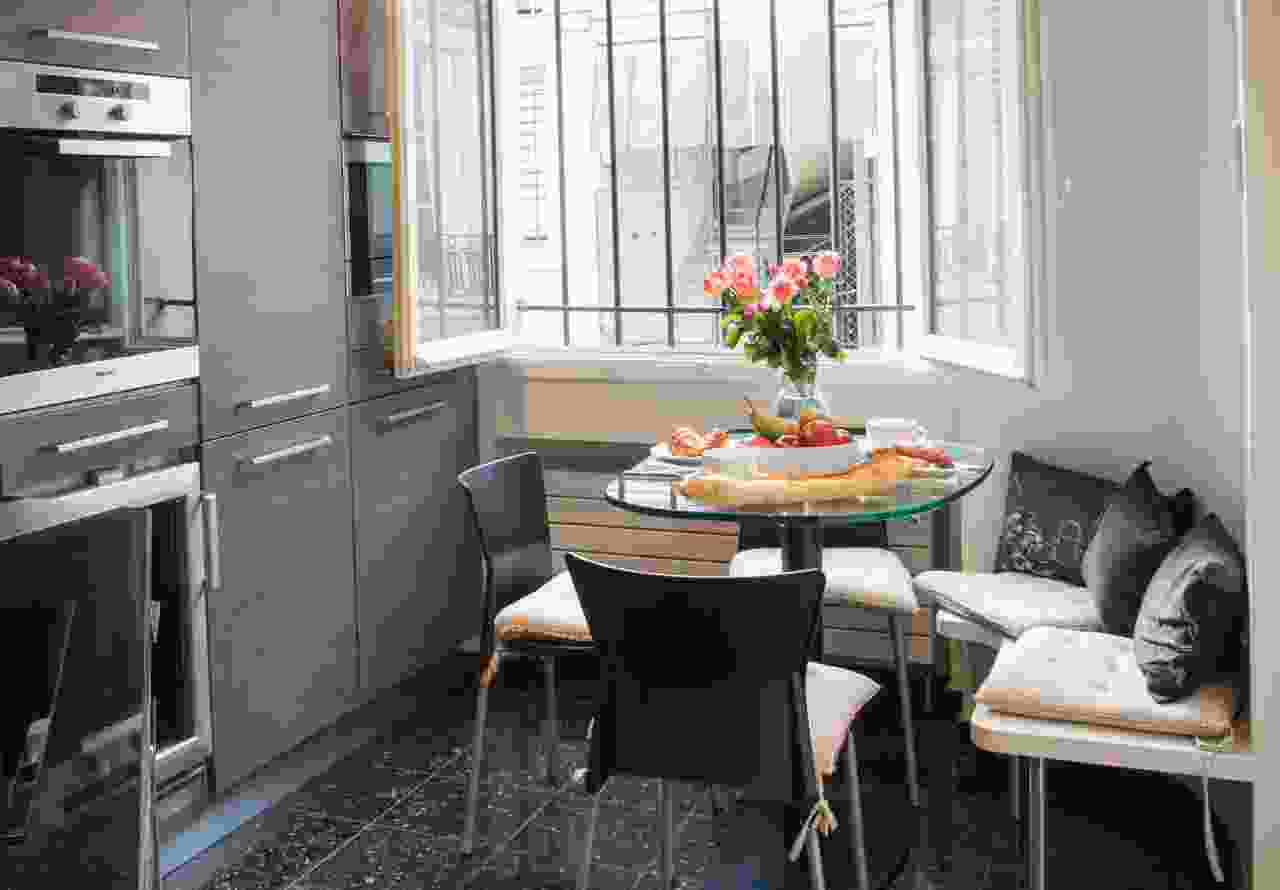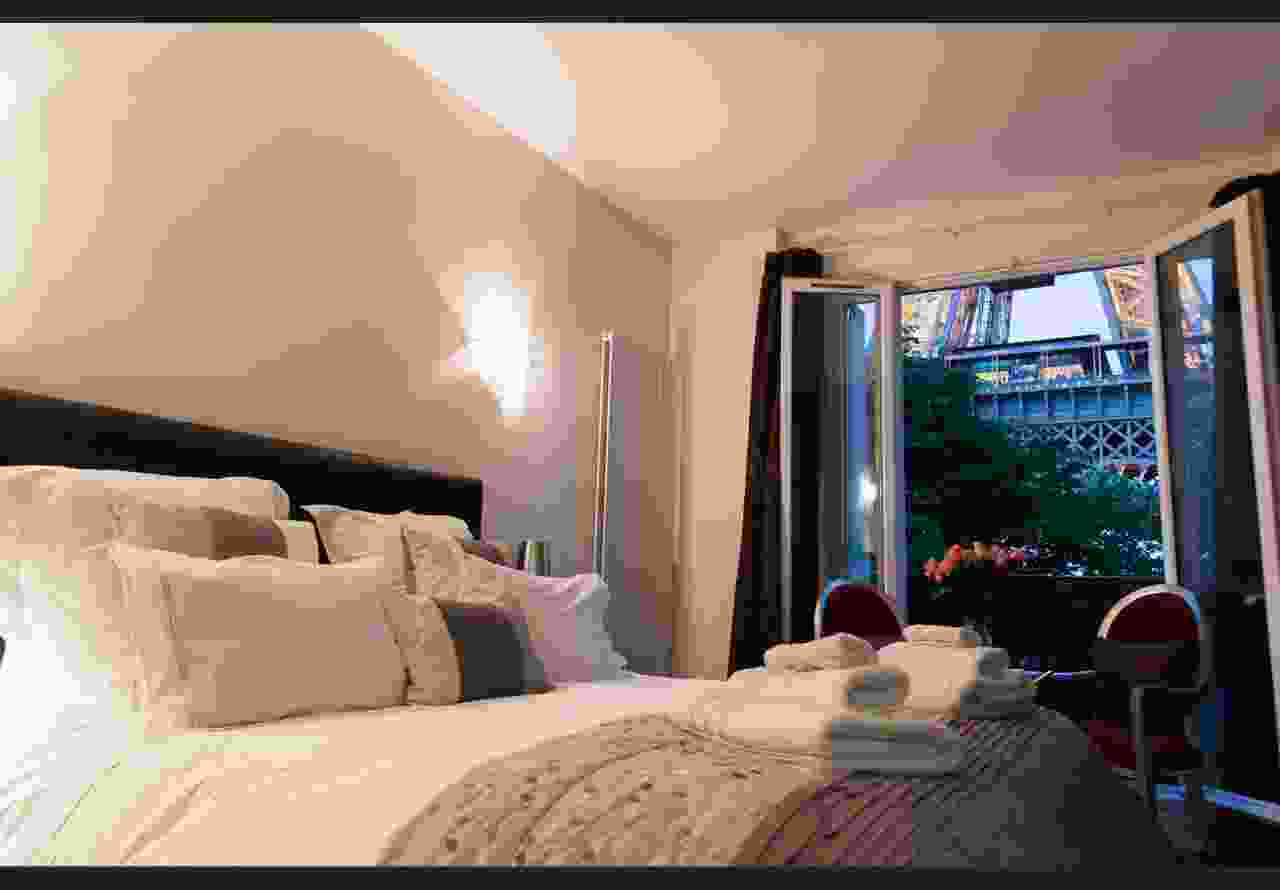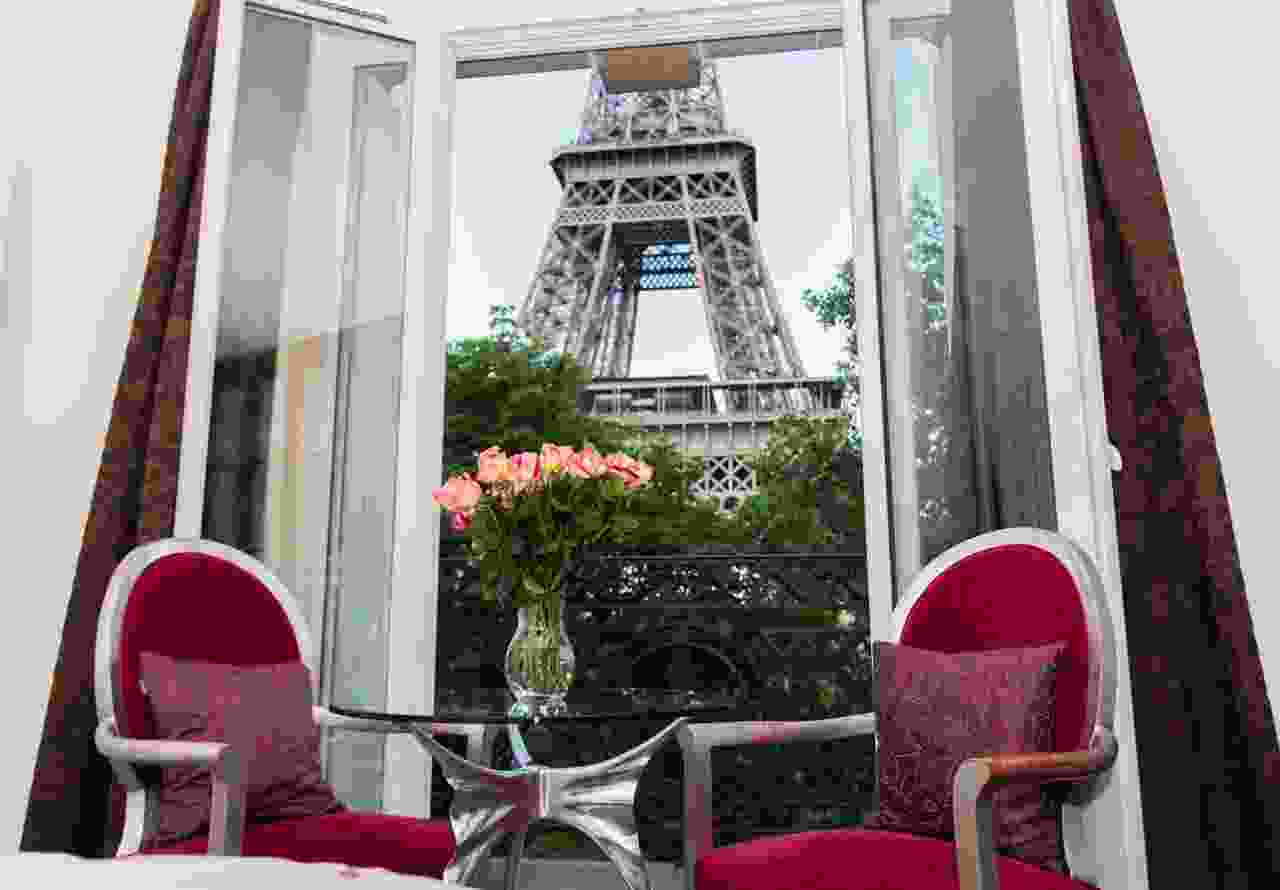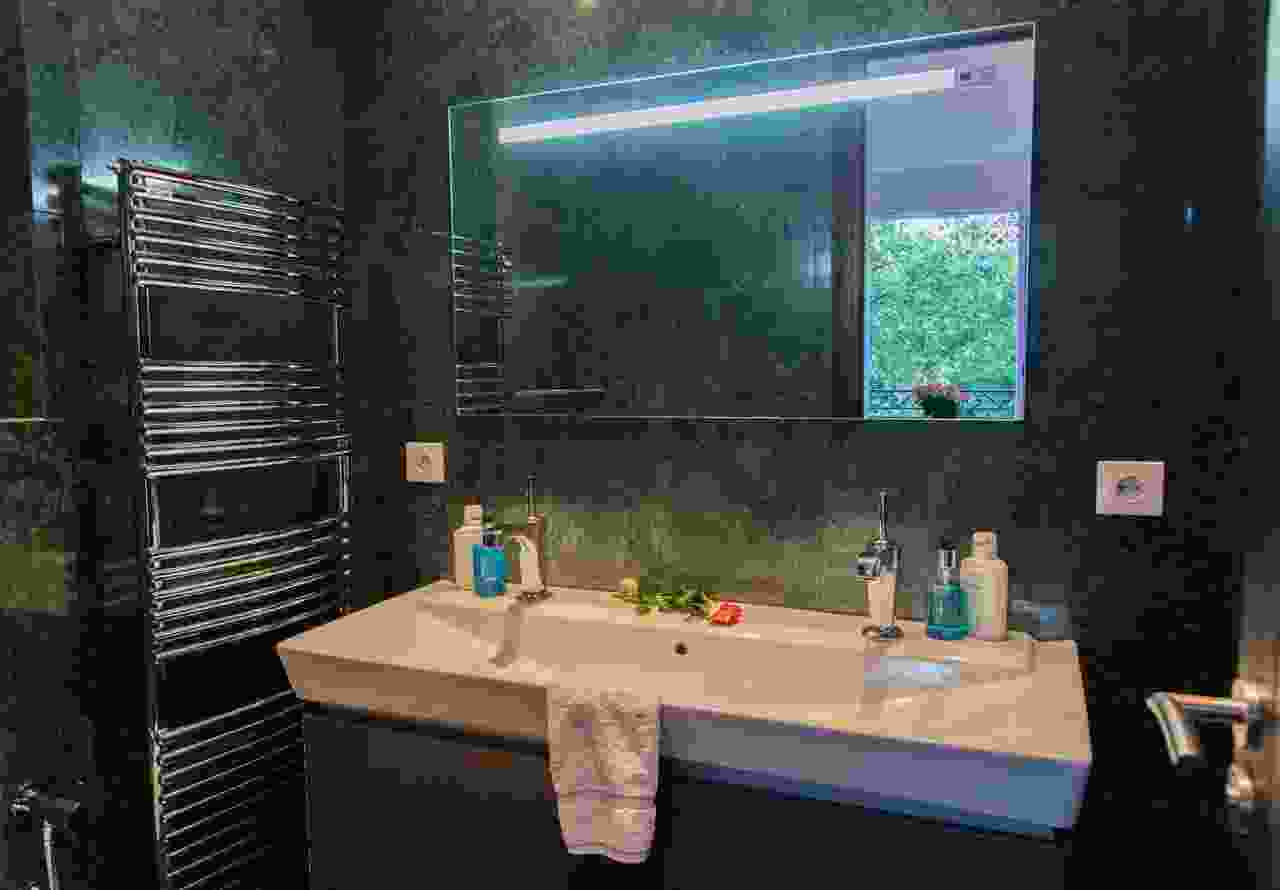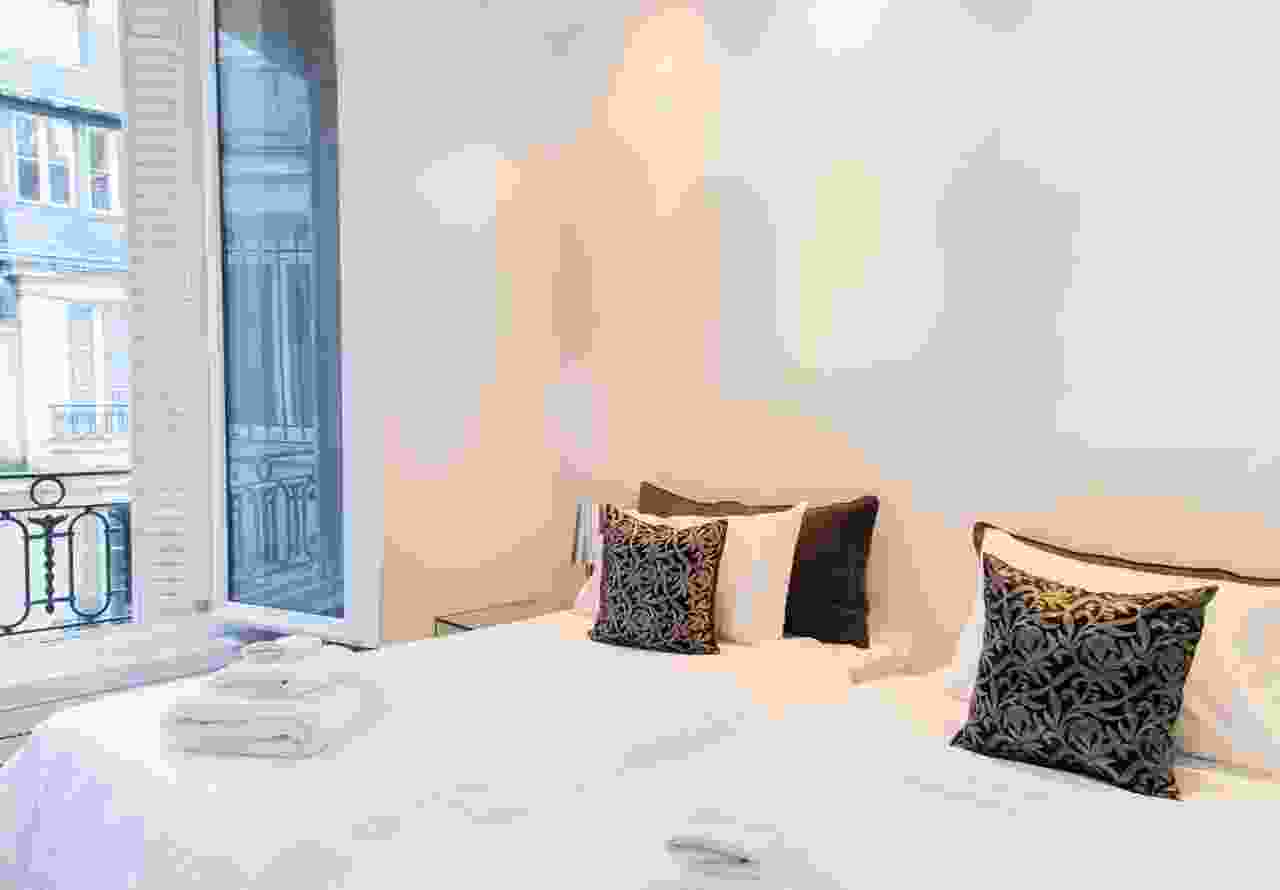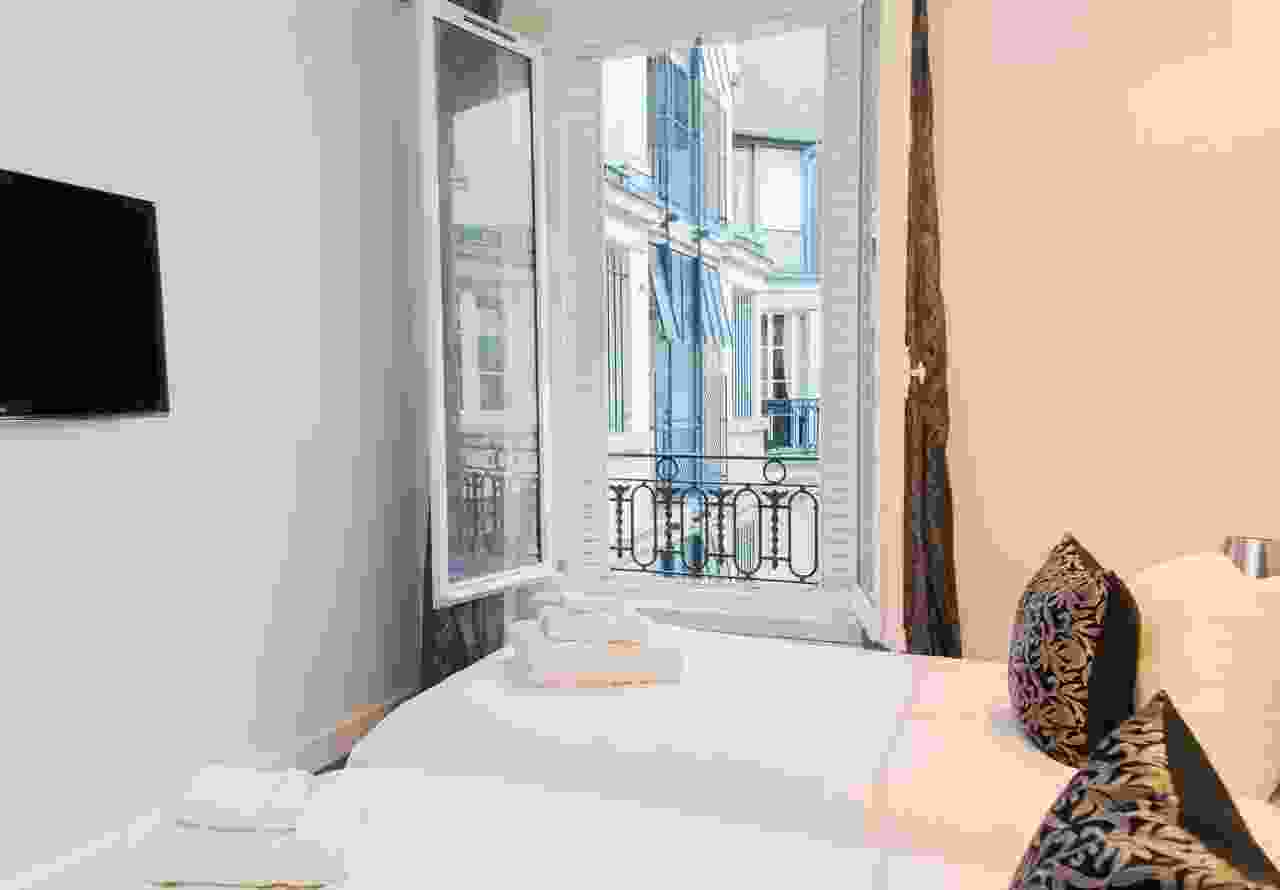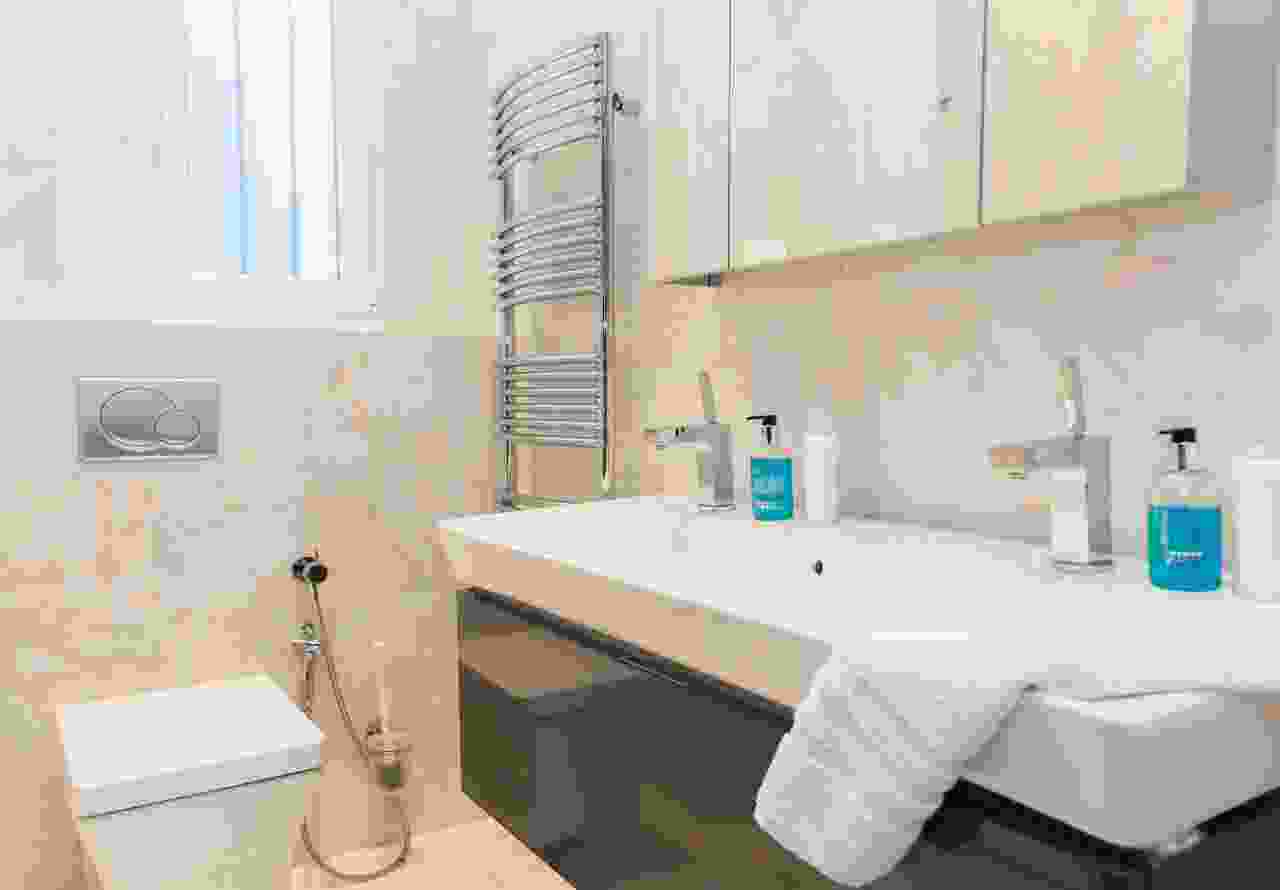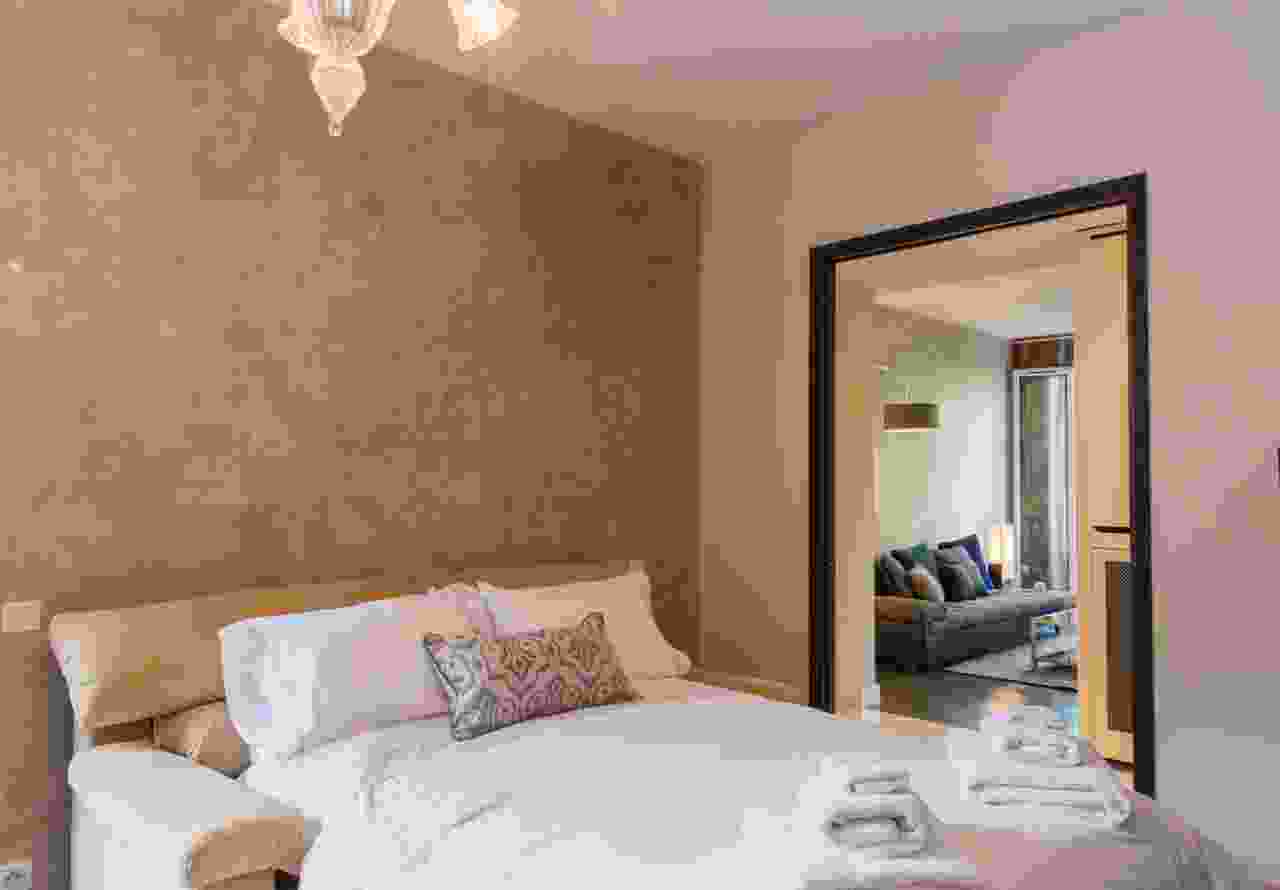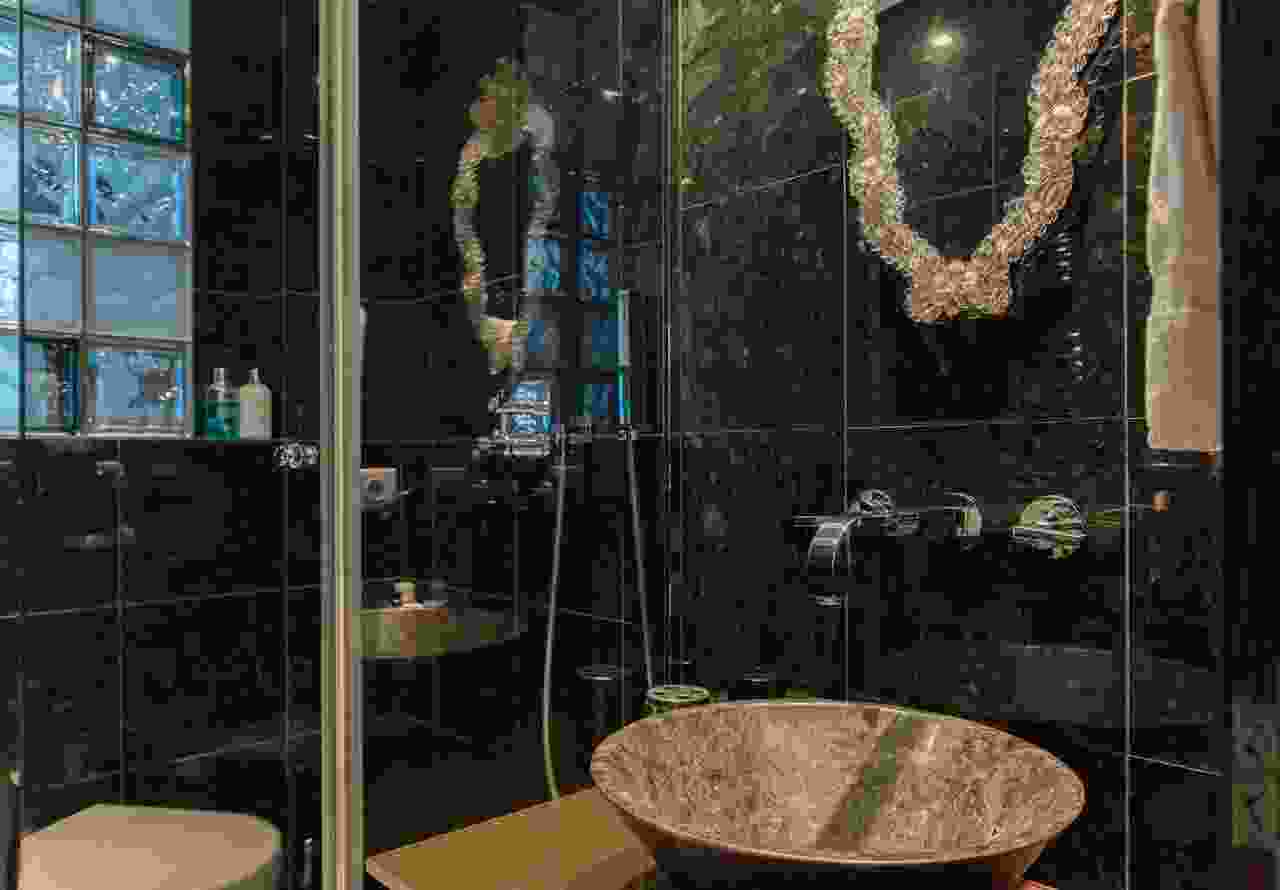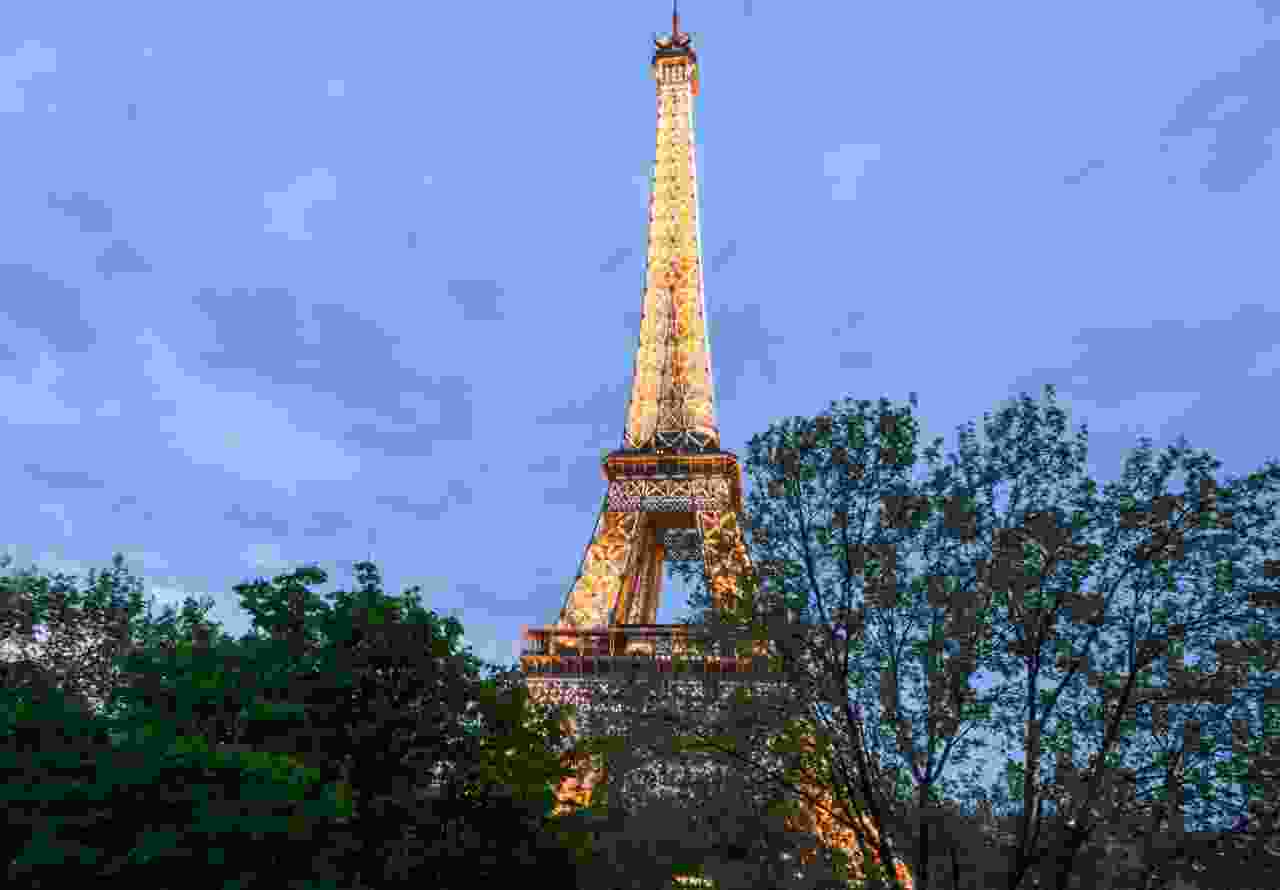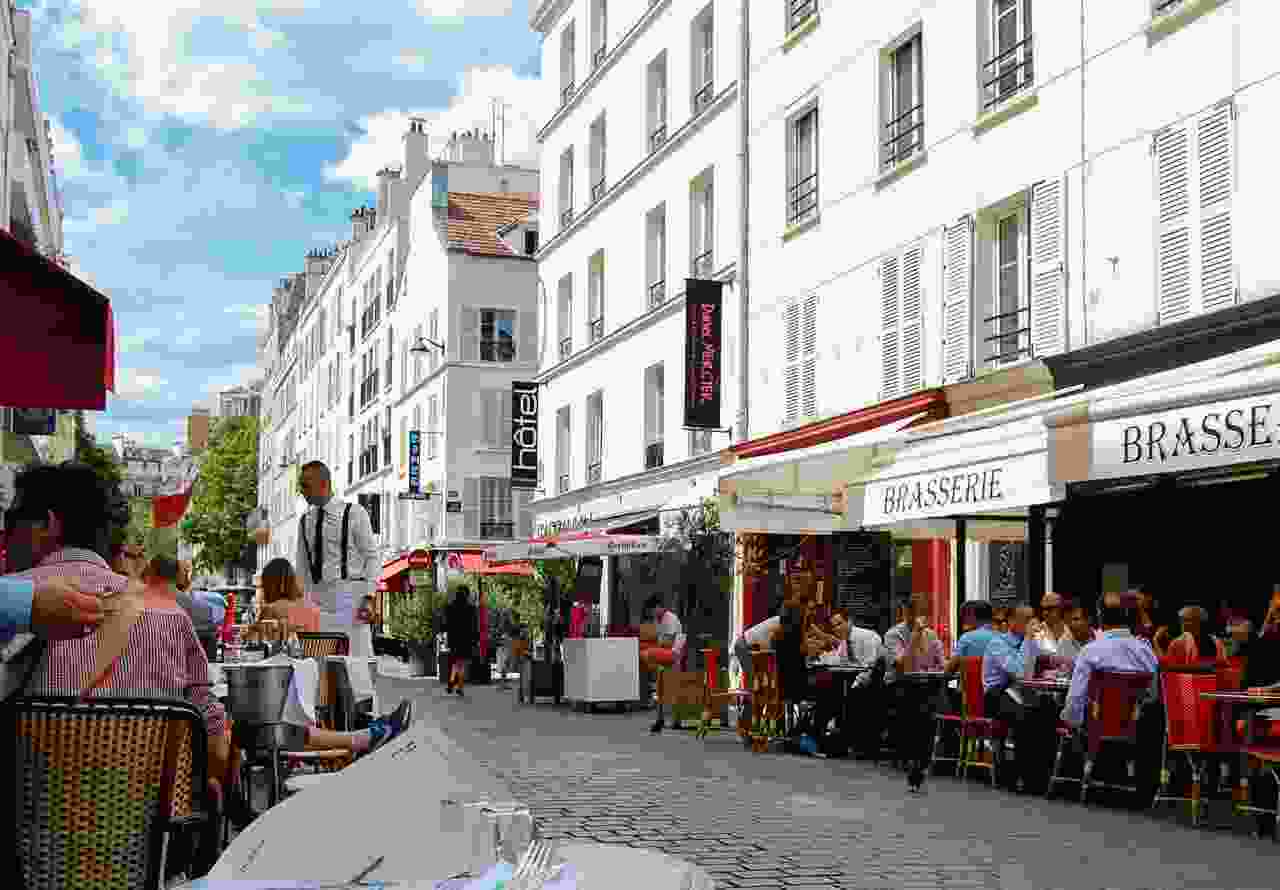 + More photos
About this accommodation
A front row seat to the Eiffel Tower's evening light show awaits you here. Spacious and luxurious, this property features every amenity you may need and a fabulous location right near the Champs de Mars gardens.
Only a few apartments in Paris feature a spectacular view of the Eiffel from so close that you'll feel like you can reach out and touch it! Our romantic Viognier apartment offers this unbeatable Paris view, along with a luxurious setting in one of the most sought-after areas in the Left Bank's 7th arrondissement. The highlight of your day in Paris will be returning home to this spacious two-bedroom, three-bathroom rental that comfortably sleeps up to five people.
The Viognier is one of the most extraordinary apartments in Paris, located just steps from the beautiful Champ de Mars gardens. We know guests will fall in love with the magical views of the Eiffel Tower from the spacious living room and dining area, as well as the gorgeous bedroom 1. At night you'll savor the warm glow of the tower filling the apartment and enjoy dinner with outstanding views. Guests are also in for a real treat after dark, with unmatched views of the light show twinkling on the Eiffel Tower. The Voignier is the perfect setting for a romantic and unforgettable holiday in Paris!
2 BEDROOM(S); SLEEPS UP TO 5
Bedroom 1: Extra wide queen bed (63in x 79in; 160cm x 200cm)
Bedroom 2: Two single beds (35in x 79in; 90cm x 200cm) that can be zipped together to form a dual-king bed
Study: High-quality sofa converts into a comfortable extra wide queen bed (63in x 79in; 160cm x 200cm)
3 BATHROOM(S)
Bathroom 1 (en suite to Bedroom 1): Shower (fixed and flexible showerheads), toilet and double sink
Bathroom 2 (en suite to Bedroom 2): Combintation bathtub/shower (fixed and flexible showerheads), toilet and double sink
Bathroom 3: Shower (fixed and flexible showerheads), toilet and sink
Features
Outdoor

Sleeping Spaces

Accessibility/Security

Heating/Cooling

Bathroom

Kitchen

Laundry

Connectivity/Entertainment

Kid/Family Friendly

Baby Portable Crib

Baby Portable Crib

Available upon request, charges may apply.

×

Policies
THINGS TO NOTE
Neighborhood
7th arrondissement
Size
1,870 sq ft/175 sq m
Age Restrictions
No children between the ages of 2 and 13
Cooling
Central air conditioning must be turned off between 10pm and 8am
Accessibility/Security
6 steps to elevator
Registration Number
7510700450844