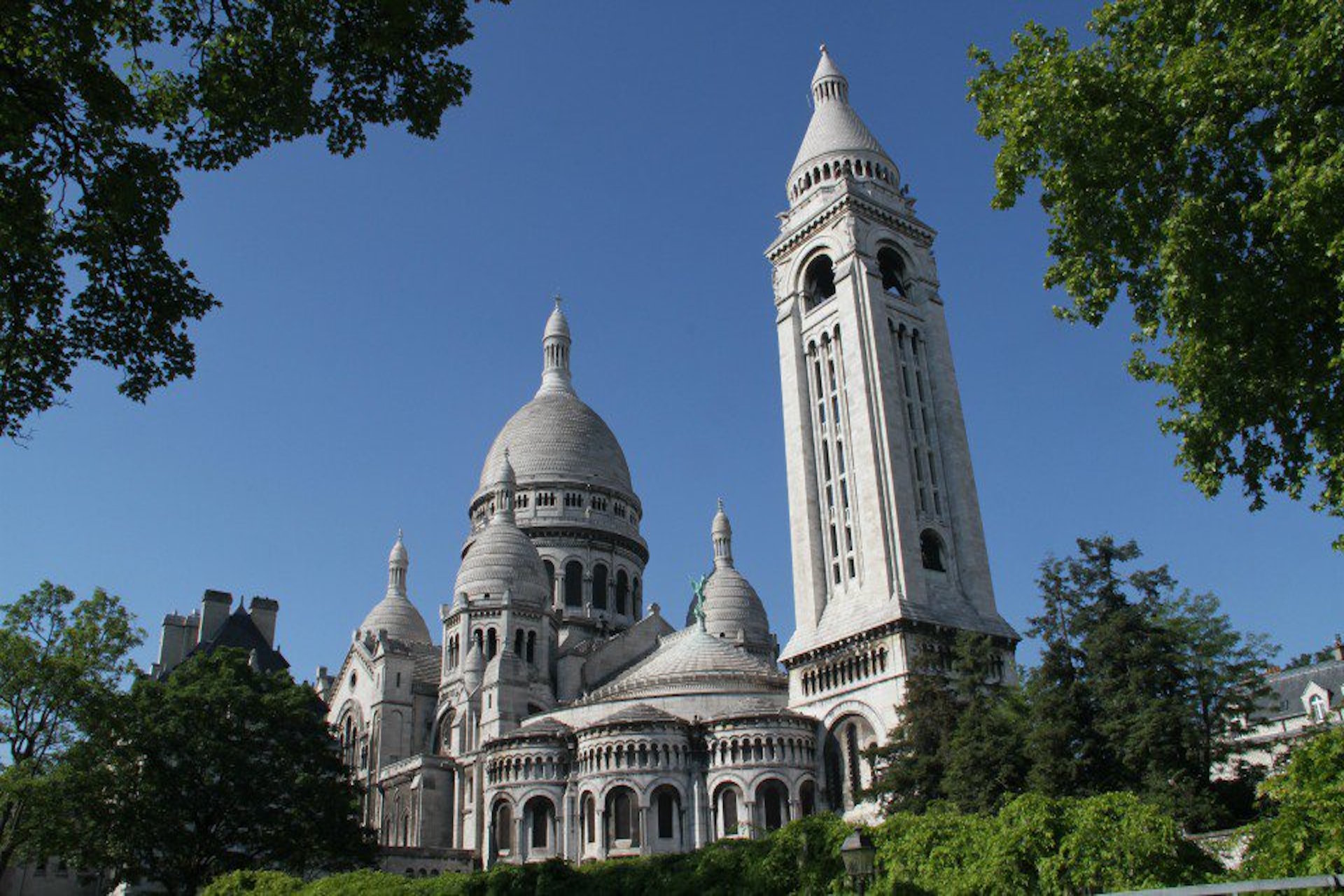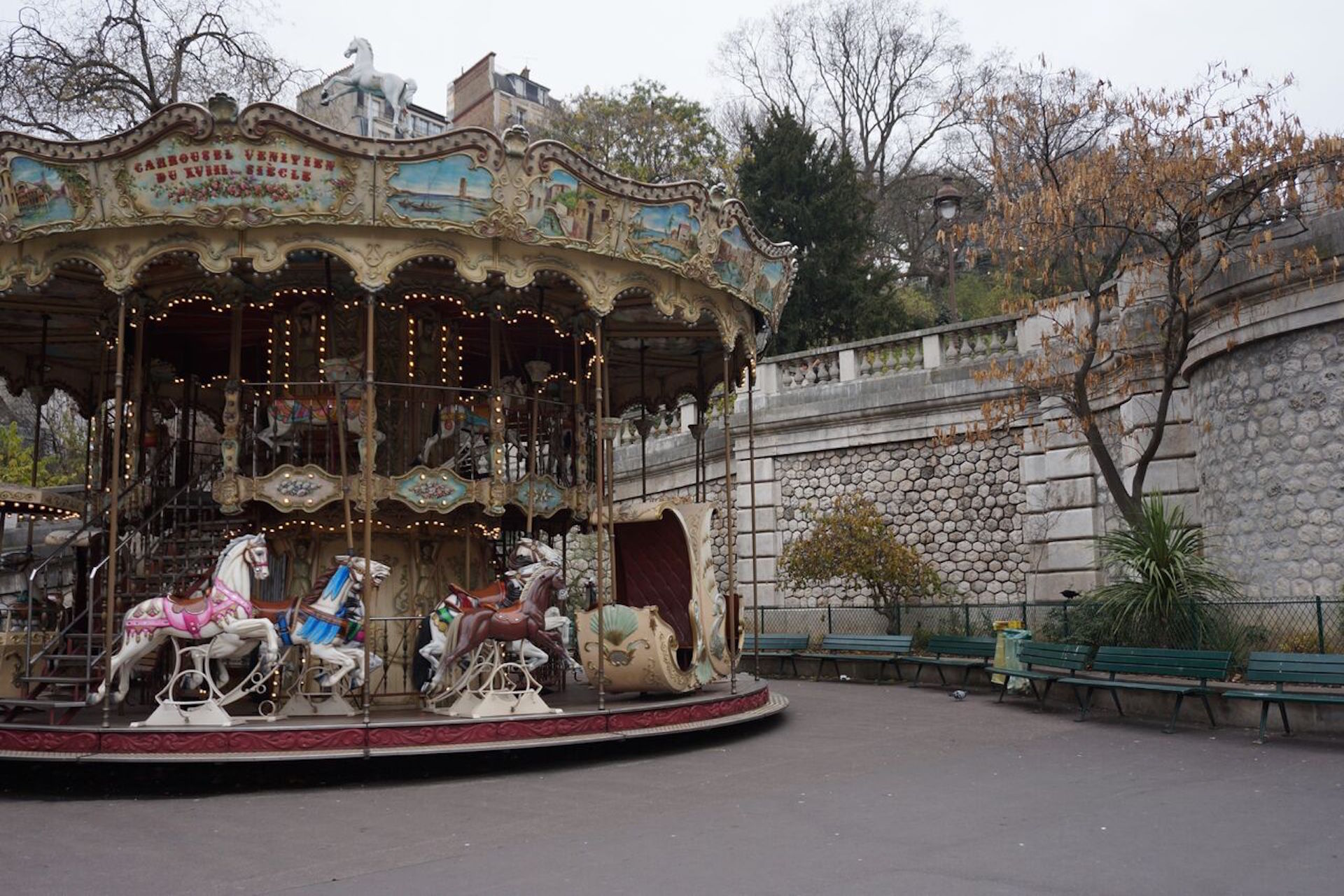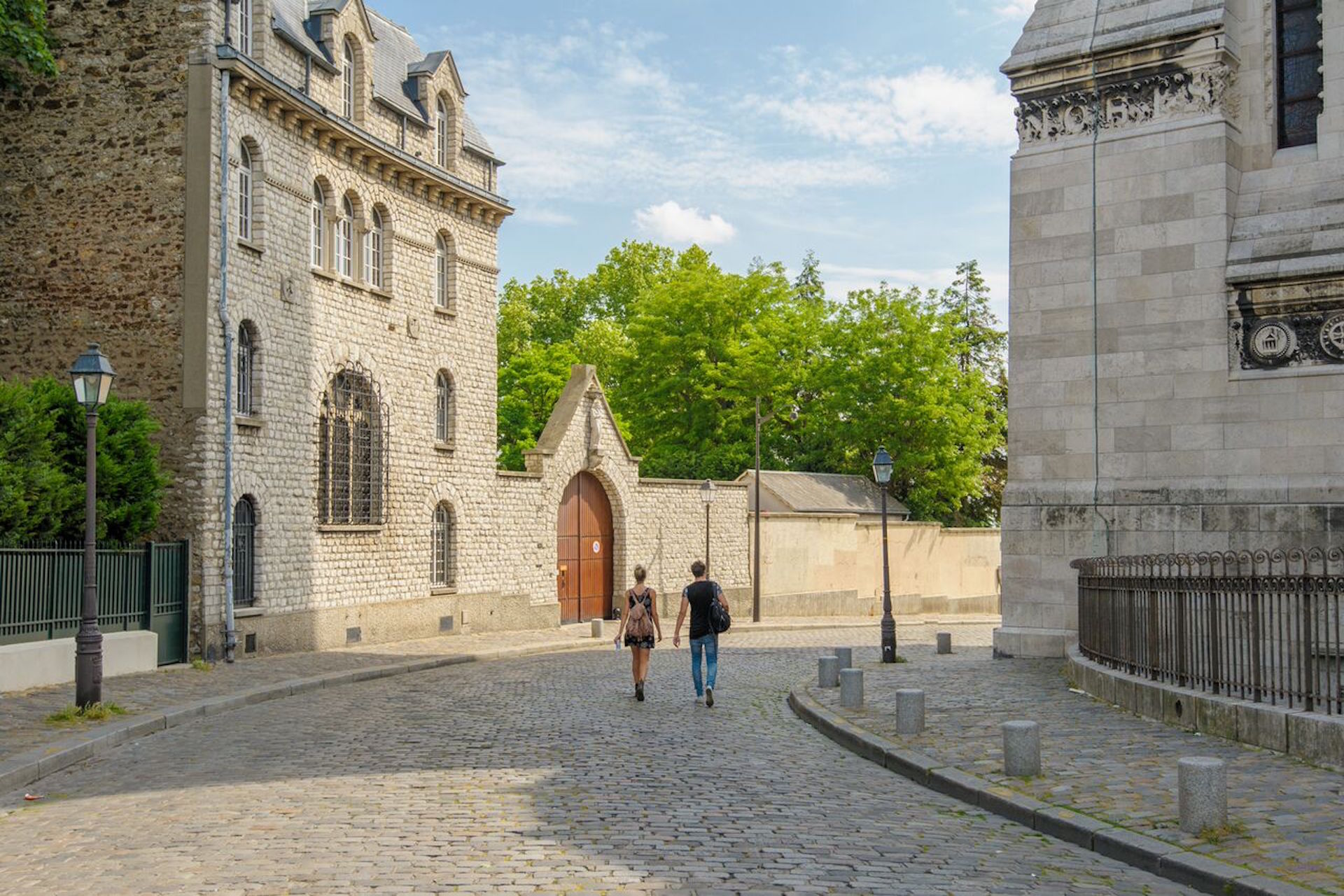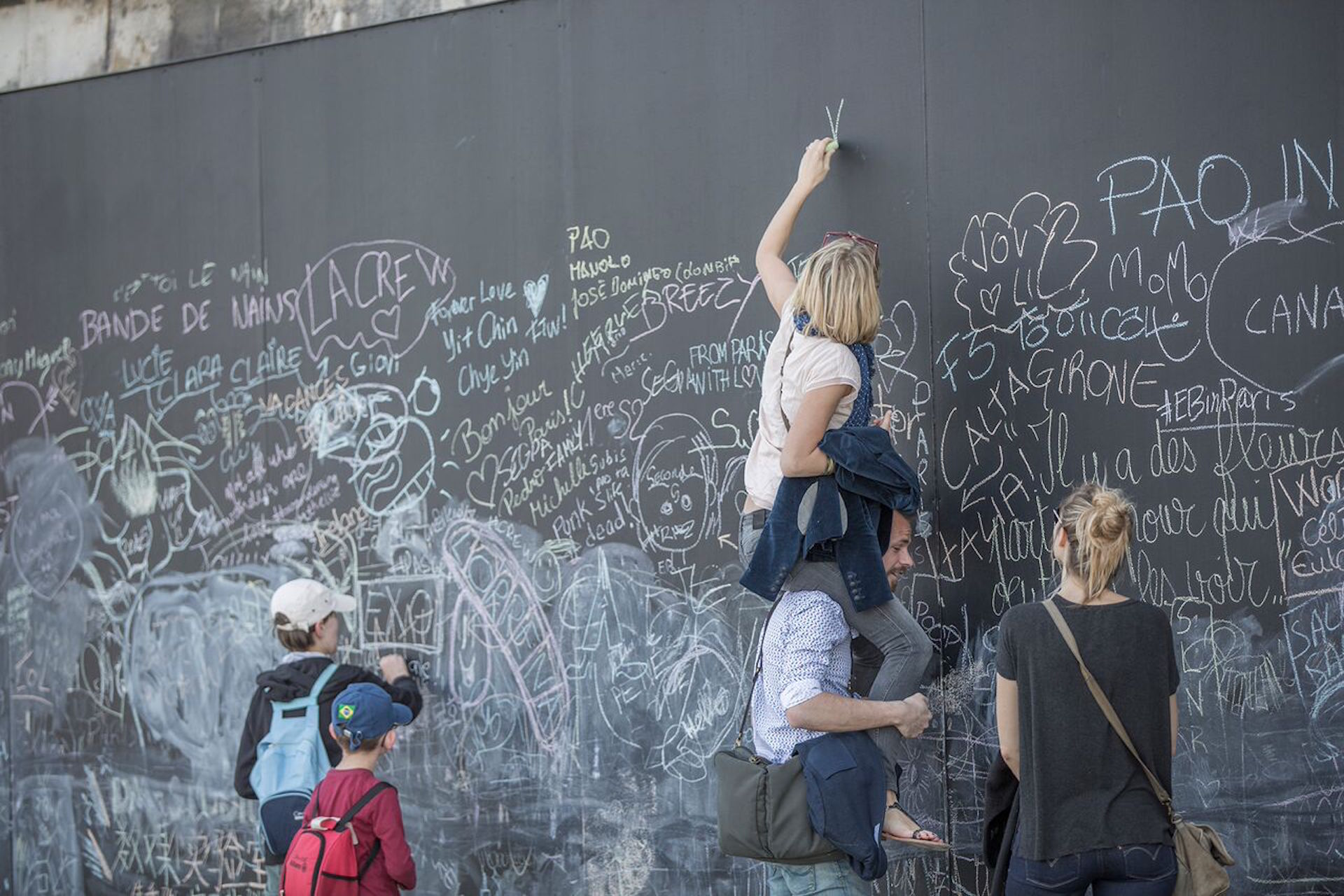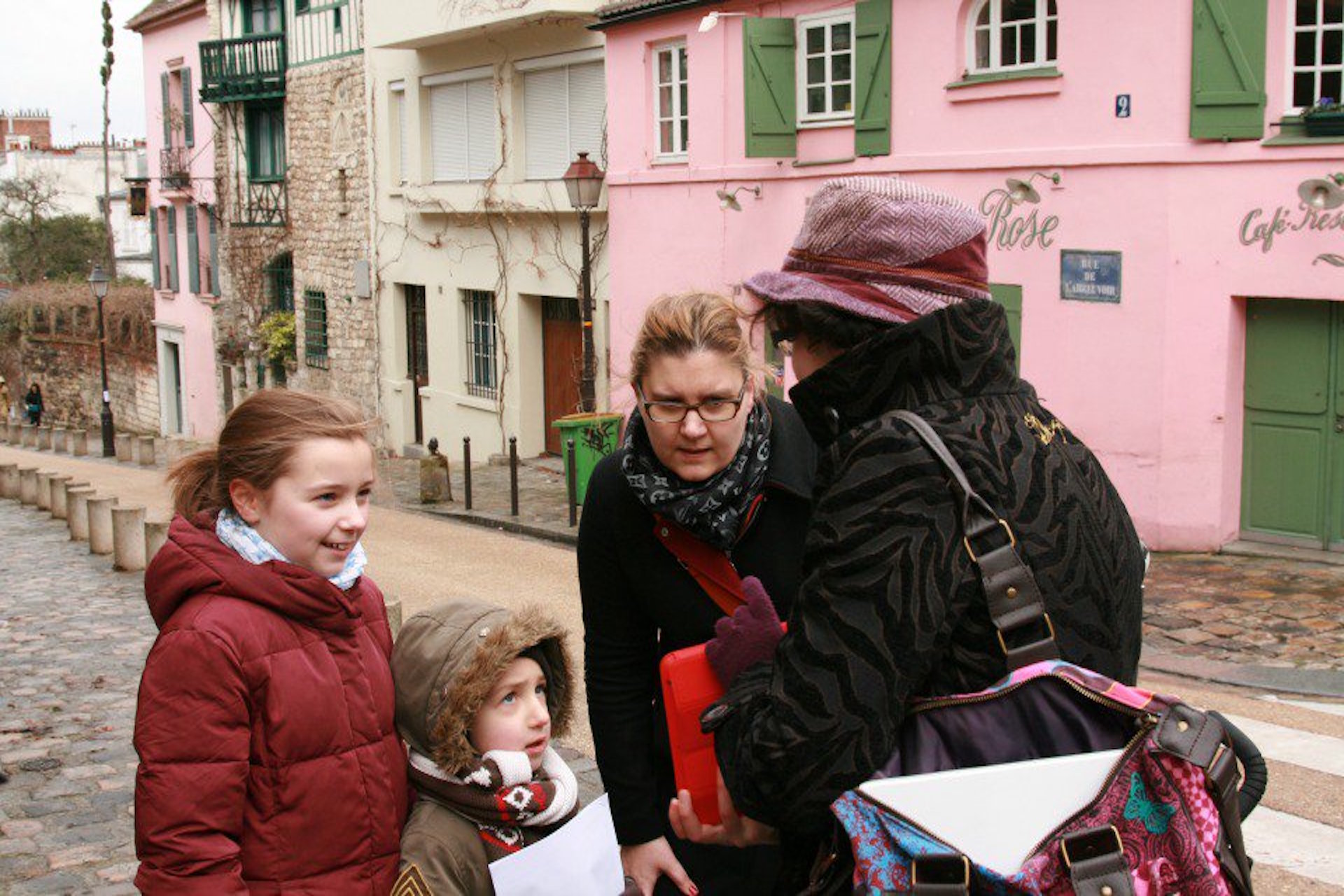 The Charms of Old Montmartre
Cobblestone streets, an artistic ambiance, and secret cabarets and vineyards – all of these delights are waiting to be uncovered during this enchanting two-hour tour of the bustling neighborhood of Montmartre. Known as an authentic village within the grand city of Paris, this area has retained centuries of charm, and is the perfect destination for a family outing that visitors of all ages will adore.
You will visit instantly recognizable sites, like the imposing Sacré Coeur Basilica with its incomparable panorama of Paris, as well as the winding streets where artists like Picasso, Toulouse-Lautrec and Van Gogh once lived and worked, and will even be able to plot your own course through kid-friendly guide books and an easy-to-read map.
Kids will be fully engaged by the orientation game they will play under the direction of an expert area guide, specialized in working with children, and together they will discover all the unique and unforgettable nooks and crannies of this unexpected corner of the city, including catching a glimpse of one of those iconic windmills. Accessible for all ages, this is a great walking tour experience that will appeal to everyone in the family.
Tour Details
DURATION:

This tour lasts approximately 2 hours.

AVAILABILITY:

This tour is available daily, subject to availability.

CANCELLATION POLICY:

A 50% refund is offered up to 3 days before the booking date.

MEETING POINT:

The meeting point is confirmed at the time of booking.

IMPORTANT INFORMATION:

Family parties up to 6 people can be accommodated.
The minimum age for this tour is 5 years.
Priority access to the Montmartre Museum included.