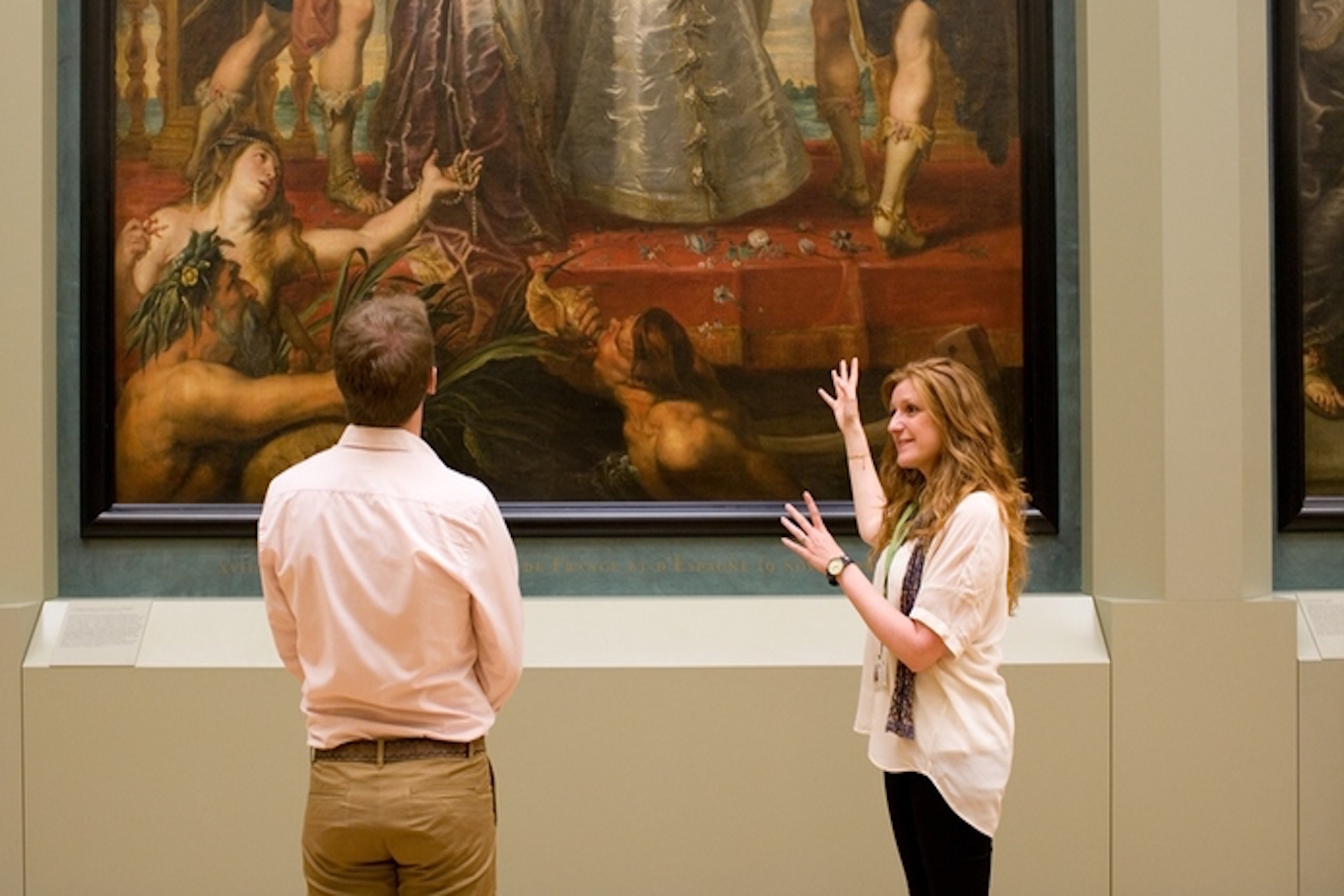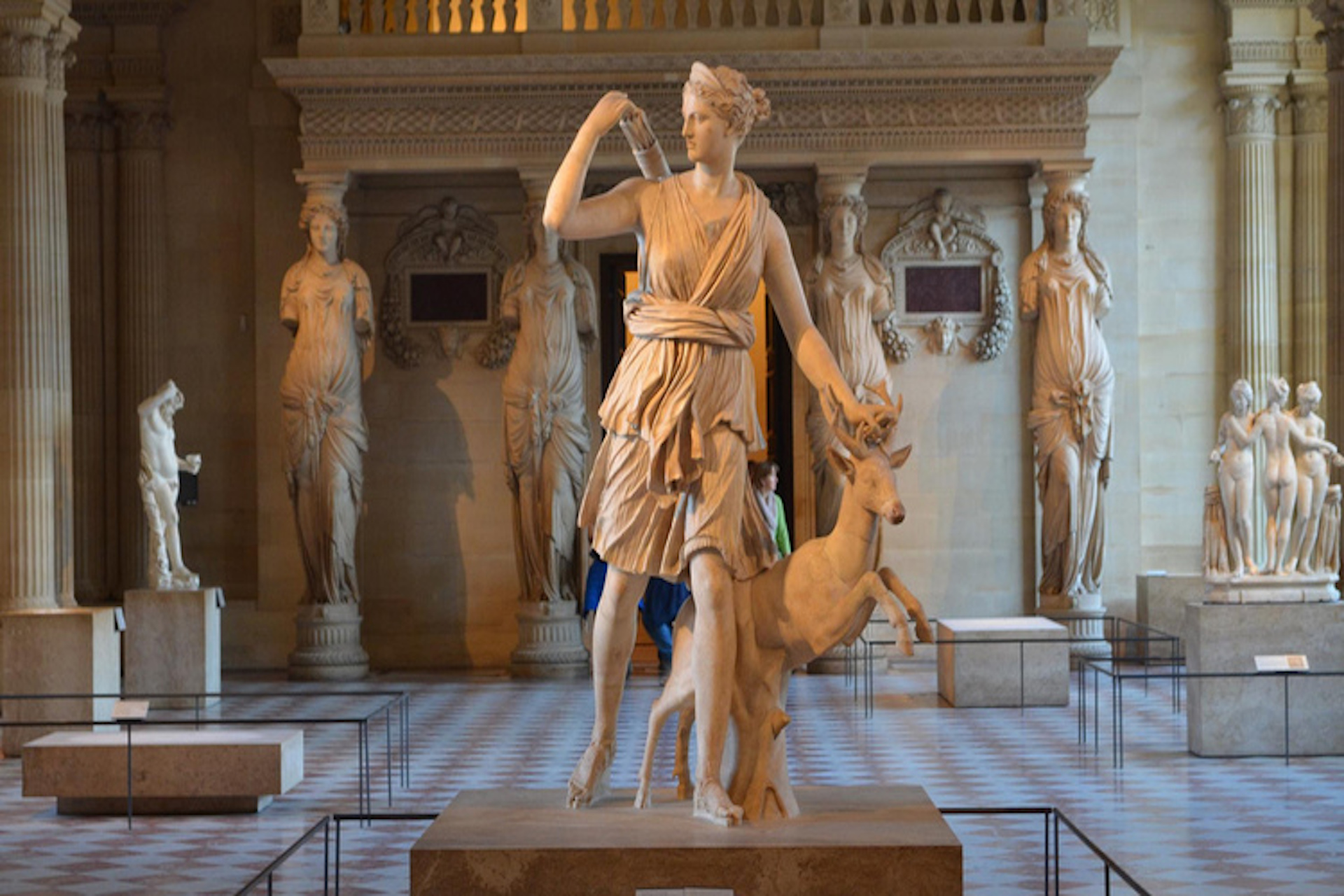 Louvre After-Hours Early Evening Tour
Avoid all the crowds and join this intimate small group tour during the weekly late openings of the Louvre museum with a passionate art expert and certified guide at your side. You will see more of the Louvre in just two compact and informative hours than most can experience in a whole day!
Beginning in the Denon Wing of the museum, you will be introduced to Italian sculpture including works by Michelangelo, before standing before the awe-inspiring Greek masterpiece, the Winged Victory of Samothrace. Moving on in time and history to the Renaissance painting rooms, you will of course catch more than a glimpse of the Mona Lisa, but your guide will also reveal hidden details and intriguing background stories about other works by Leonardo da Vinci.
Masterpieces by Caravaggio, Botticelli and Raphael will also be examined closely, before finishing in the impressive French grand format galleries, where you will learn the secrets of such stunning and instantly recognizable works as Jacques-Louis David's 'Coronation of Napoleon' and Delacroix's 'Liberty Guiding the People'.
Take advantage of the museum's quietest time and enjoy a surprising side of art history that is fun and accessible for all levels of interest, with this small interactive group tour.
Tour Details
Tours take place on late night openings of the Louvre, when there are less crowds.
DURATION:
AVAILABILITY:

Fridays at 17:00.
Possibility of additional Wednesday tours during the summer months.

CANCELLATION POLICY:

Refunds are available up to 48 hours before scheduled departure time.

MEETING POINT:

The meeting point is confirmed at the time of booking.

IMPORTANT INFORMATION:

This guided tour is conducted in English.
Maximum size of group: 6 people.
Walking distance: 2.0 km / 1.2 miles.