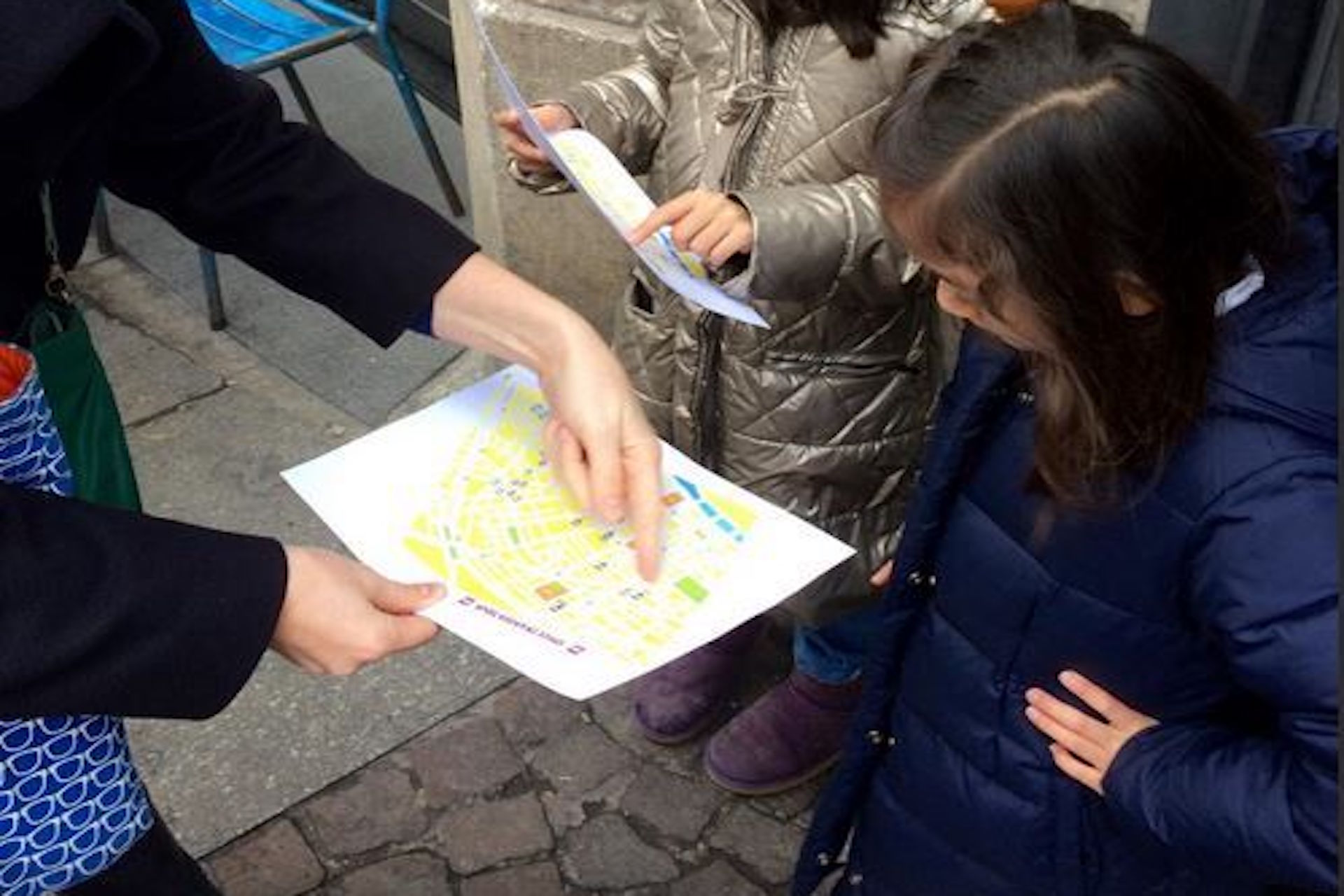 Paris Perfect Orientation Tour
Whether you're a Paris first-timer or a longtime vacationer, everyone can use a little guidance when they first arrive to discover all the secretive gems, (and places to avoid), in their own little neighborhood. For this reason, we are thrilled to offer our Paris Perfect guests our exclusive Orientation Tours. With this service, you'll be greeted by a regional expert who will transform your personal fantasy of a dream Paris vacation into an achievable reality.
Your greeter will first meet you at either your Paris Perfect rental or a cafe of your choice (depending on preference), and have a 30 minute discussion with you about accessible map routs and essential tips. Once you've been briefed on your surroundings, it's time for you to hit the pavement. From pointing out our favorite places to stock up on artisanal cheeses and chocolates, to showing you the best spot to capture the perfect nighttime view of the Eiffel Tower, our expert guides will effectively give you a grand overview of your corner of this expansive city. No question is too big or too small, and along the way, your guide will uncover all the unique sites and historic icons that are veritably hidden in plain sight.
A must for any traveler who wants their Parisian vacation to be the best possible experience, this tour is wonderfully tailored to ensure that you don't miss a thing.
Tour Details
It is possible to extend your Orientation tour with a cruise along the Seine, a great way to identify all the major landmarks of the city. If you are staying in the 7th Neighborhood, your guide will accompany you directly to the quai to complete your tour.
DURATION:
AVAILABILITY:
CANCELLATION POLICY:

You'll receive a full refund if you cancel 48 hours before your schedule tour. No refund will be given if you cancel within 48 hours.

MEETING POINT:

By prior arrangement, at your apartment or a suitable location

IMPORTANT INFORMATION:

Be sure to state any key points of interest at the start of your tour, (like grocery shopping, fashion, sites or restaurants), so we can best cater to your needs.
Be sure to state any dietary or mobility restrictions upon booking, and / or at the start of your tour.