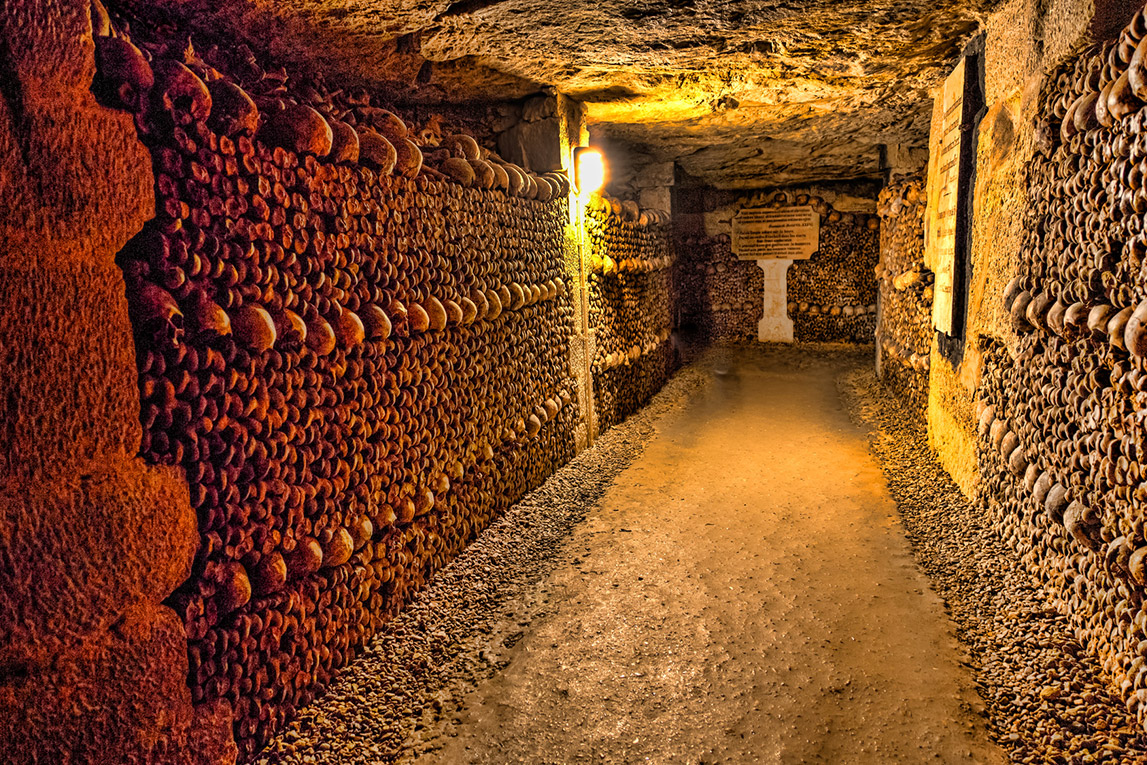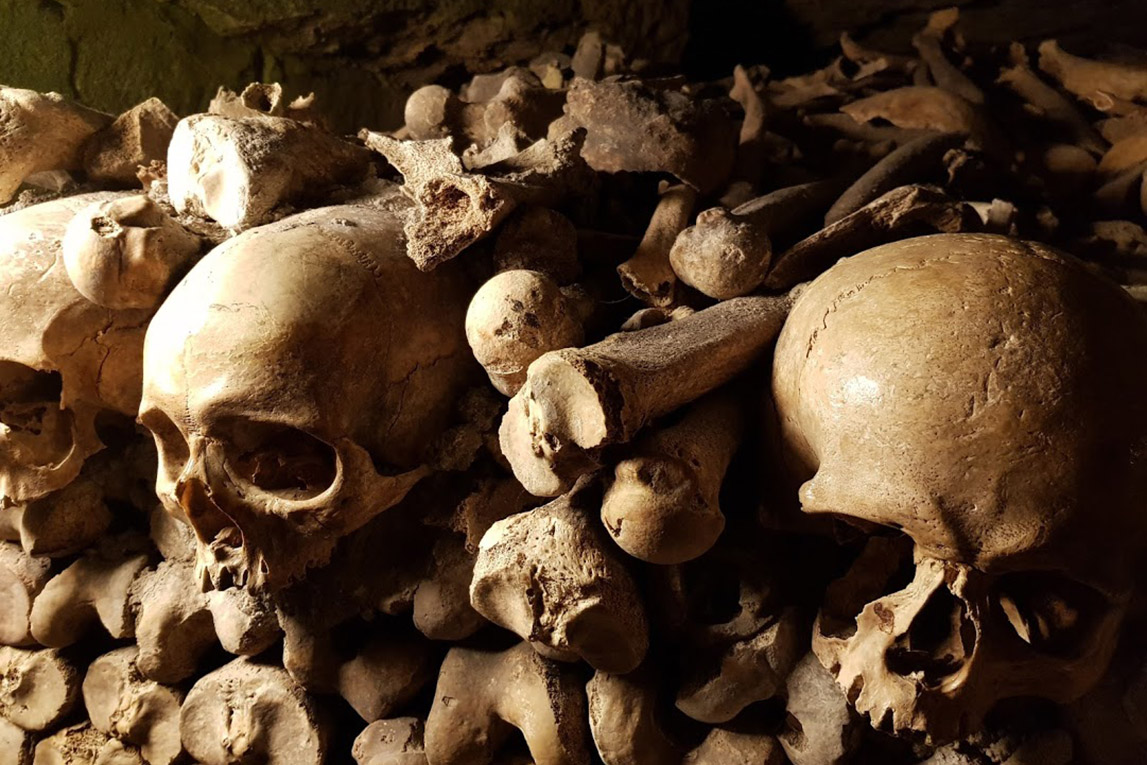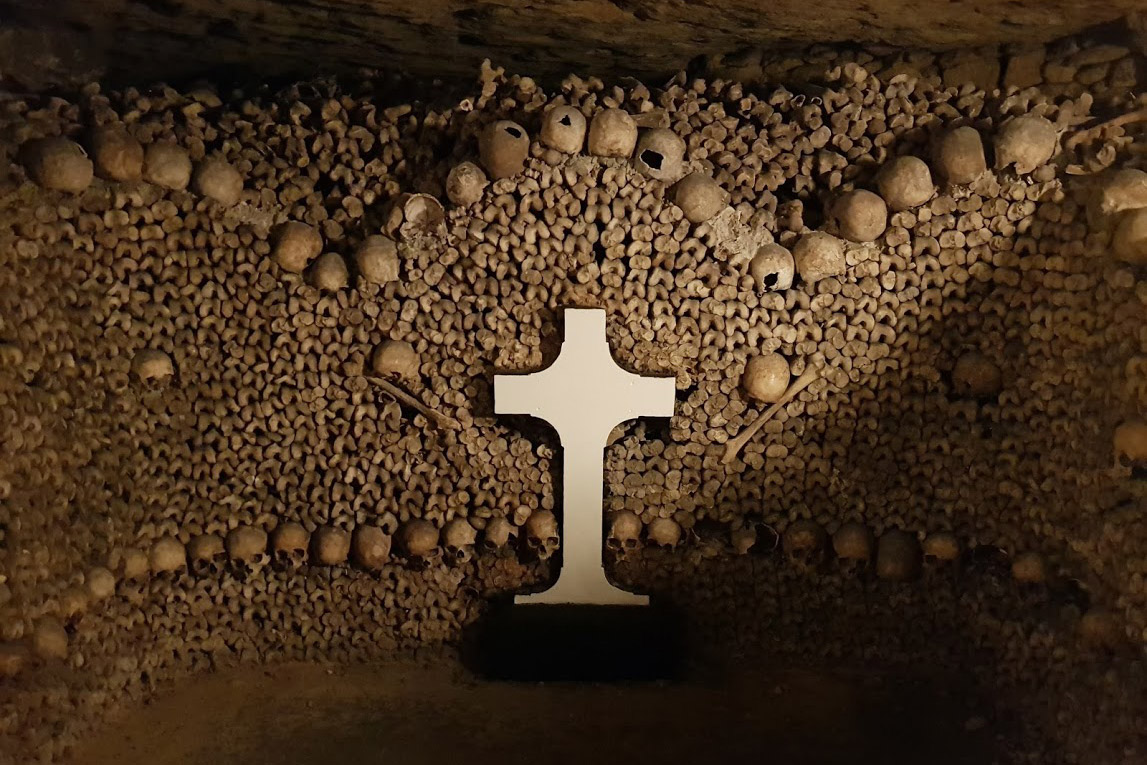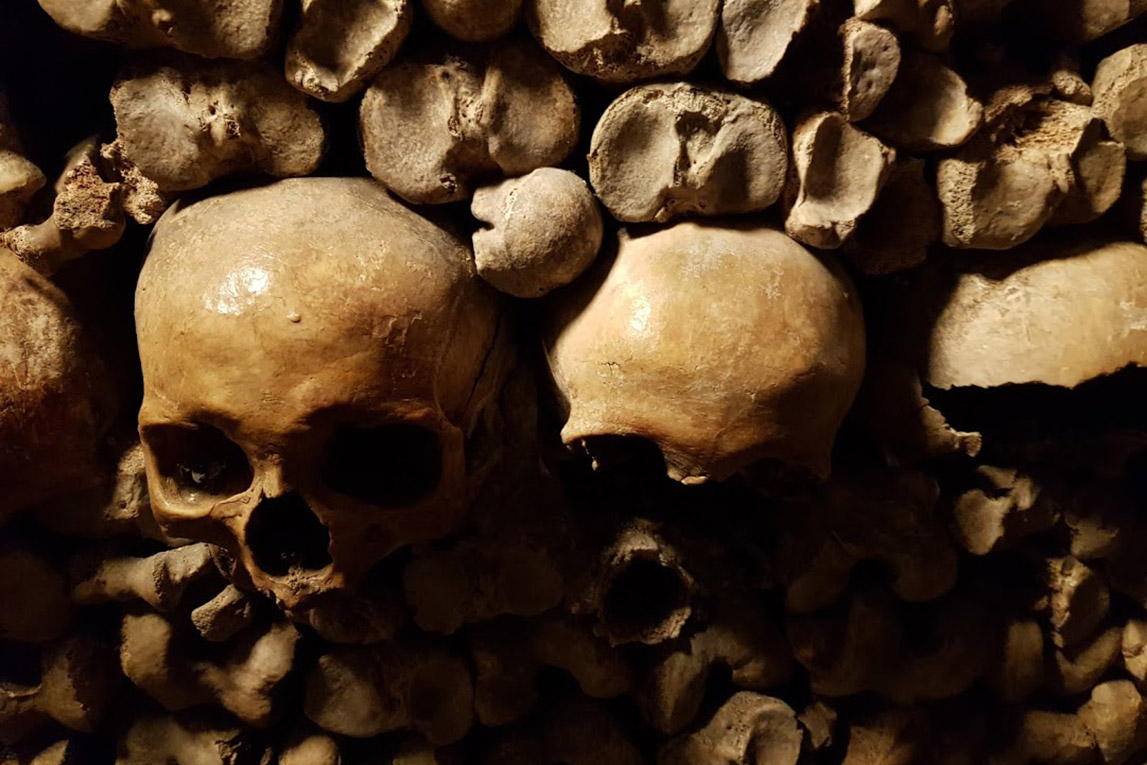 Private Tour of the Catacombs
Delve 20 meters down into the shadowy depths of the Paris Catacombs with this spooky guided tour. Offering skip-the-line tickets and access to areas normally closed to the public, it's one special underground adventure.
In the 18th century, an abandoned former quarry was converted into the Catacombs, Europe's largest burial ground. Its creation saved the city from disease. Hidden within a maze of tunnels, this extraordinary sanctuary is full of millions of skeletons arranged in bizarre configurations. The macabre ossuary, with its chambers of skulls and bones, is an unforgettable sight. Your expert guide will explain the history of this mysterious must-see, along with creepy tales of murder, massacres and revolution. Naturally, a few ghost stories make the cut! Coded inscriptions, links to the royal court, hidden remnants of the French Revolution and a secret artistic project will be revealed.
This tour is not for the faint-hearted or those with cardiac, respiratory or mobility issues. It involves walking 131 steps down and 112 up, with narrow spiral staircases. If you suffer from claustrophobia, this may not be your cup of tea! Nervous children may find it frightening, too, hence the tour is recommended for kids aged eight and over only.
Tour Details
DURATION:

The tour lasts approximately 1.5 hours.

AVAILABILITY:

This tour usually runs at 5.15pm, Tuesdays to Fridays, subject to availability.

CANCELLATION POLICY:

Refund 10% fee up to 48 hours.

MEETING POINT:

The tour meets directly in front of the Paris Catacombs' main entrance, 1 avenue du Colonel Henri Rol-Tanguy, 75014.

IMPORTANT INFORMATION:

Maximum size of group: six people
2km walk
Pregnant women are not allowed
The Catacombs are kept at a constant temperature of 57 degrees Fahrenheit (or 14 degrees Celsius), so dress accordingly.