Getting Around Paris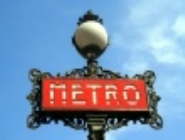 Public Transport
Paris has an excellent public transport system and is an inexpensive way to see the many sights of this beautiful city.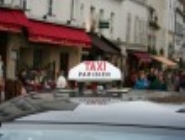 Taxis
With thousands of taxis operating across Paris, both day and night, it's never hard to find one to take you to your destination.
Boats
Traveling by boat up and down the river is one of the most relaxing ways to see some of the most important monuments in Paris including the Eiffel Tower, the Louvre, the Musée d'Orsay and Notre Dame.
Bicycles
For those of you who like to keep active, traveling by bike, segway, rollerblade or skates is a fun way to take in the sights of Paris.
Bicycling in Paris - Hiring a Bike, Routes & Rules
Segway
The Segway is the first of its kind-a self-balancing, personal transportation device that's designed to operate in any pedestrian environment. It's new, it's cool and a ton of fun! Cruise effortlessly through the beautiful parks and sidewalks of Paris while receiving a great orientation, informative historical and current-day information, heaps of unique and fascinating stories, fantastic photo ops and superb personal service from your guide.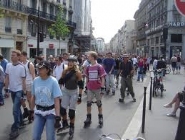 Rollberblades & Skates
Join thousands of rollerbladers for a tour around Paris or hire skates and enjoy the sights at your own leisure.

Chauffeured Tricycle & Tuk Tuk
Getting around Paris is easy in your own private chauffeaured tricyle or tuk tuk. Simply book one to take one to take you from A to B, or pay for a sightseeing tour of the city.
Paris Tourist Maps
Includes information on the 20 arrondissements of Paris, metro map and RER map.
Chauffeured Tricyle Image: © Paris Tourist Office - Photographer : Amélie Dupont