As I rushed through the busy shops getting last minute supplies for the Easter break, an adorable pair of bunny ears caught my eye.  Last year I would have passed by, wondering who would buy them, but this year was different…….this year I was the mother of a 6 month old baby girl who would look sooooo cute in them!  I paused for a minute, reminding myself that my daughter wasn't a doll and that I shouldn't use her for dress ups, but surely no Easter is complete without an Easter bunny?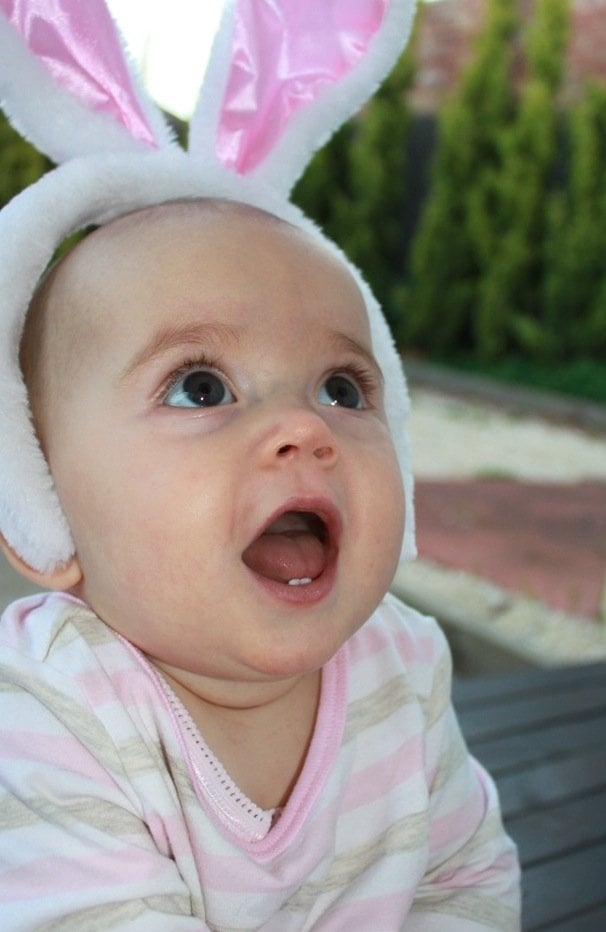 The Easter Bunny celebrating her first Easter
The Easter Bunny got a little distracted when delivering eggs to family members!
The Easter Bunny preparing for lift-off!
The Easter Bunny wondering how much longer she has to keep up the charade (and just how many photos does Mummy need!)

The end of the Easter Bunny
On behalf of the Paris Perfect Team, I hope you all had a safe and happy Easter with your family and friends – Natasha, Paris Perfect
Tags: Easter Bunny, Paris Perfect