Paris Perfect for that Perfect Special Occasion
Enhance the magic and romance of Paris with a special occasion package created just for you by our wonderful Paris Perfect team. We are thrilled to make your Paris experience a memory of a lifetime with our unique selection of Parisian goodies to celebrate those special moments in your life. Our vacation apartment rentals in Paris are the perfect setting for celebrating your honeymoon, anniversary, special family trip or birthday. Paris Perfect special occasion packages include everything from chilled champagne and gourmet treats upon arrival to the convenience of personalized recommendations for private shoppers, personal chefs and so much more. We invite you to browse our packages below to find the one that is perfect for your special occasion in Paris!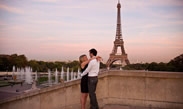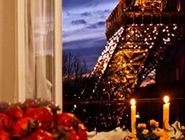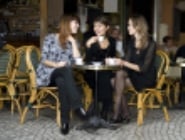 Paris is the perfect destination when marking a momentous occasion in your life. No matter what the special occasion may be, memories of a lifetime will be captured and greatly enhanced in the comfort and style of a Paris Perfect vacation rental. Want a private museum tour or personal masseur? We'll recommend the best tours in Paris and masseurs who'll come to your apartment. Want to get your hair styled and colored? We've got recommendations. Cooking classes? We've found some of the best. We look forward to serving you and helping create your perfect special occasion in Paris!
"Our mission is to offer our guests a special occasion celebration filled with memories of a lifetime. We want their stay to be beyond wonderful!" – Paris Perfect