Paris Perfect for that Perfect Special Occasion
Enhance the magic and romance of Paris with a special occasion package created just for you by our wonderful Paris Perfect team. We are thrilled to make your Paris experience a memory of a lifetime with our unique selection of Parisian goodies to celebrate those special moments in your life. Our vacation apartment rentals in Paris are the perfect setting for celebrating your honeymoon, anniversary, special family trip or birthday. Paris Perfect special occasion packages include everything from chilled champagne and gourmet treats upon arrival to the convenience of personalized recommendations for private shoppers, personal chefs and so much more. We invite you to browse our packages below to find the one that is perfect for your special occasion in Paris!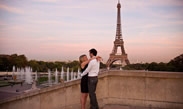 I Love You Package
This package creates a romantic setting perfect for saying "I love you" to that special someone in your life. From a bottle of chilled champagne on arrival to tickets for a romantic Seine cruise, it's ideal for your surprise marriage proposal, honeymoon, anniversary celebration or romantic getaway in Paris.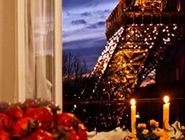 Happy Birthday Package
Celebrate a special birthday with a trip to Paris and our Happy Birthday Package, which includes a Parisian birthday tarte, Seine boat cruise, fresh flowers and special treats for our Paris Perfect guests. Shhh … this package makes a wonderful birthday surprise, too!

Mother-Daughter Trip to Paris
Celebrate a magical trip to Paris with your daughter in style by staying in a fabulous apartment with Eiffel Tower views, enjoying shopping excursions and exploring Paris together. Our apartments in the heart of Paris are ideal for your daughter's first time in Paris, and this special package will create memories she'll ­­treasure for a lifetime!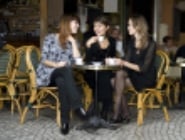 Girlfriend Getaway in Paris
Shopping in Paris with your girlfriends is an unforgettable experience, and we'll share the best spots, excellent deals and treasures you just can't live without with our Girlfriend Getaway Package. Take your shopping adventures in Paris to sparkling new heights with this Paris Perfect special shopping package.
Paris is the perfect destination when marking a momentous occasion in your life. No matter what the special occasion may be, memories of a lifetime will be captured and greatly enhanced in the comfort and style of a Paris Perfect vacation rental. Want a private museum tour or personal masseur? We'll recommend the best tours in Paris and masseurs who'll come to your apartment. Want to get your hair styled and colored? We've got recommendations. Cooking classes? We've found some of the best. We look forward to serving you and helping create your perfect special occasion in Paris!
"Our mission is to offer our guests a special occasion celebration filled with memories of a lifetime. We want their stay to be beyond wonderful!" – Paris Perfect