Where to Buy an Apartment in Paris
When searching for your dream apartment in Paris we cannot stress enough that old saying: "Location, location, location!" Before buying, spend time really getting to know Paris – to find the right neighborhood balanced with knowledge about the Paris market and the best locations. As with any real estate investment, it's all about location. Finally, after finding that perfect apartment, be sure you find a builder and architect who you can trust!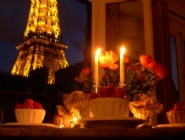 When the real estate market is going up and interest rates are low, it's relatively easy to buy and sell apartments in Paris. There are lots of apartments for sale (most of them we call 'nice, but…' choices), options in "emerging neighborhoods" and many agents who are eager to help you buy your pied-à-terre. But, as anywhere, there are very few extraordinary apartments available, ones which will sell easily if the market dips. We recommend before buying to always ask if something unexpected happens to you, and if the real estate market in Paris softens, is this an apartment that will "sell like hotcakes" or will it sit there along with dozens of other "nice, but …" properties? Take your time and don't sign on the dotted line until you know this is the perfect one for you.
The first step to buying an apartment in Paris is to identify the neighborhoods where you would want to live. There are lots of beautiful areas in Paris, and each one has unique characteristics and charm. A number of arrondissements are "colorful and emerging"—as described by real estate agents—and apartment prices tend to be cheaper as a result. Some neighborhoods such as the 6th and 7th are more expensive, but are unquestionably the most sought-after by buyers and therefore the highest priced.
It can be hard to find a balance, but we advise clients to think long and hard about the long-term value of the purchase. Our advice is to think defensively; in a weak market what arrondissements will still be sought after by Parisians themselves and by other foreigners? As in any city, the best neighborhoods tend to hold their values even in bad markets. When actual transactions numbers shrink, you want to be in the neighborhood that is still seeing buying activity.
We read an interesting article about the 17th arrondissement last summer that sums up this experience. The prices per square meter are more affordable than some Left Bank neighborhoods and there is a lot of choice. While we enjoy the 17th and the area bordering the Park Monceau, we know it's not the first choice for a foreigner when searching for that special apartment in Paris. Many of the streets are lined with buildings that are hard to distinguish from one another and the area lacks the charm of the 6th and 7th arrondissements.
Emerging neighborhoods offer their own charms and prices can be much lower than elsewhere. For pioneers, it can be an excellent long-term investment. But we stress long term. We ask our clients to consider the unexpected: if they need to sell, are they in the neighborhood that still attracts foreign buyers and Parisians?
Also, for those colorful and emerging neighborhoods, there is a safety factor, which remains an important consideration. Our quick check is to ask: "Would we let our adolescent children walk around here at night?" If the answer is no, we say no to the apartment.
Read more about how to find the right Paris neighborhood for you here.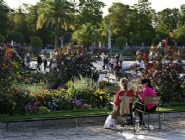 When looking at an apartment for sale in Paris, try comparing its location to where it might be located in a city you know well. You can generally make this handy comparison if you have spent any time in Paris. Picture the apartment relative to where it would be located in a city you're very familiar with, such as the Bay Area, New York, Boston or London. For example, is the Paris location comparable to Pacific Heights or Russian Hill in San Francisco—neighborhoods that have held their value in good markets and bad—or an emerging area such as East San Jose, which has declined substantially in the past few years. Our advice is to go for the best area you can afford, because properties there tend to hold their value even in bad markets.
So think hard about whether your apartment is in one of those unquestionably sought-after neighborhoods, one that has stood the test of time. We love several "emerging" neighborhoods in Paris, but we want to be sure that this is a high demand location should we decide to sell.
Click here to read our top ten tips for looking for an apartment for sale in Paris.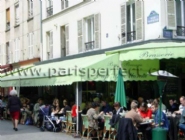 Will Parisians Buy in Your Neighborhood if the Market Weakens?
An obvious question; if the market is weak, what are the neighborhoods that Parisians aspire to live in? This is important to consider. There are some neighborhoods they won't touch and others where they would love to buy apartments at the right price. 'Come on in, the water's fine': If an agent pushes you to buy in a neighborhood that doesn't feel right to you, or an apartment that doesn't quite fit your criteria, pause and think hard.
This may sound overly cautious, but we advise buyers to consider the unexpected in terms of the economy and their own personal situation. Buy in the absolute best area you can afford, so that even the locals will snap it up should you decide to sell.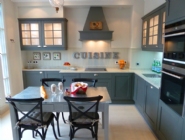 This is our motto and an all-important tip. Wherever you buy, most apartments need remodeling. The costs to remodel are an important factor and they are the same whether you buy in an "emerging" neighborhood or in the best. Having completed dozens of Paris remodels to a quality standard, we estimate remodeling costs between €1,500 and € 2,500 per square meter.
For a 70m2, two bedroom apartment, a full remodel will cost between €200,000 and €300,000. This is for a high quality finish, including electricity, plumbing, new bathrooms, new kitchen, restoration of features, carpentry, architect-supervised, using the best materials, and to French building codes.
Since the costs are such an important part of the apartment price, don't trade down for a less than perfect neighborhood or apartment. You might save €100,000 to €200,000 buying an apartment in a less desirable neighborhood or without an elevator, but you're going to spend the same amount to remodel it – €160,000 to € 300,000. And importantly, the resale and scarcity value of the better location will stand the test of time.
Deposits and Payments: Be careful that the builder is trusted and will still be in business should there be a problem. You will pre-pay for initial materials and works and you want to be sure the builder doesn't disappear. A popular search agent in Paris recommended her own builders to several clients. The trusted builder was in the middle of remodeling her own and several clients' apartments when he builders went bankrupt halfway through the jobs with all of their deposits. It was an expensive nightmare to locate others who could finish the job.
Building to Code: We've remodeled dozens of apartments over the past decades and think we've seen it all. Check out your builder by calling references. And whatever, anyone says, do not agree to an all cash job. Among other problems, you will have no recourse should there be a problem.
For example, owners purchased a gorgeous Paris vacation rental on rue du Bac and used the search agent's recommended builder. They decided to pay for the labor in cash, saving them the VAT. The total cost was over € 300,000 to remodel the two bedroom, two bathroom apartment, but they began to experience problems with water leaks in a bathroom and the heating broke down during the first cold snap. After the third major leak, the insurance company cancelled their coverage and neighbors downstairs were up in arms.
We sent in a trusted builder who discovered that the pipework was badly connected under the shower – and there was no access except to break through the tile work. In addition, moisture kept accumulating and running down the walls because the costly venting system vented to … nowhere. The toilet evacuation pipes were narrower than standard, a future problem waiting to happen. He checked the electricity panel; it was not certified or up to code which explained why it shorted out when the heating came on. It was a serious accident waiting to happen. The owners spent thousands in repairs, but were lucky a fire hadn't broken out.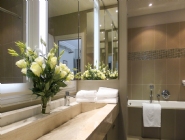 There's No Such Thing as a Free Lunch: Find a Recommended Builder You Trust!
As mentioned, quality remodeling can cost between €1,500 – €2,500 per square meter. Yes, we have seen apartments that have been remodeled for less. Many are perfectly acceptable for the first year, but often there are many hidden problems that are only discovered afterwards. There really is no such thing as a free lunch; it pays to find a recommended builder and architect if you're carrying out significant works.
Recently, an owner bought a beautiful apartment and, in the usual practice, requested estimates from two different builders for the remodel. She chose the least expensive company over a group of builders we have used and trust. Overall, the other builders did a good job. However, they didn't have experience remodeling in small spaces and no one checked where the builder planned to locate the water heater and access points. Most of us are used to living in large apartments or homes and don't realize the complexity of designing into small spaces.
The water heater broke down twice in the first six months and we sent in our maintenance team to investigate. Unfortunately, the builder had walled- in the water heater behind the toilet – with no access point. Not even the main water tap was accessible! While the costs to repair were considerable, the owners were grateful we were able to supervise the repairs with a minimum of cost and damage. It could have been much worse.
Yet another set of builders advised owners to let them quietly install air conditioning, without building permission or the knowledge of the co-owners. When summer came, the air conditioning condenser dripped onto the concierge's bedroom window. The dripping woke her up at night, and she complained to the co-owners. The co-owners sued the owner, forced it to be removed … and a year later there is no permission in sight.
Ask builders for references, review the plans carefully and follow up on the works every step of the way.
Find more tips and information about apartments for sale in Paris.