About Us
Discover the Paris Perfect story and meet our dedicated and passionate team. Crafting perfect Paris vacations for more than 20 years, we are dedicated to making your stay unforgettable!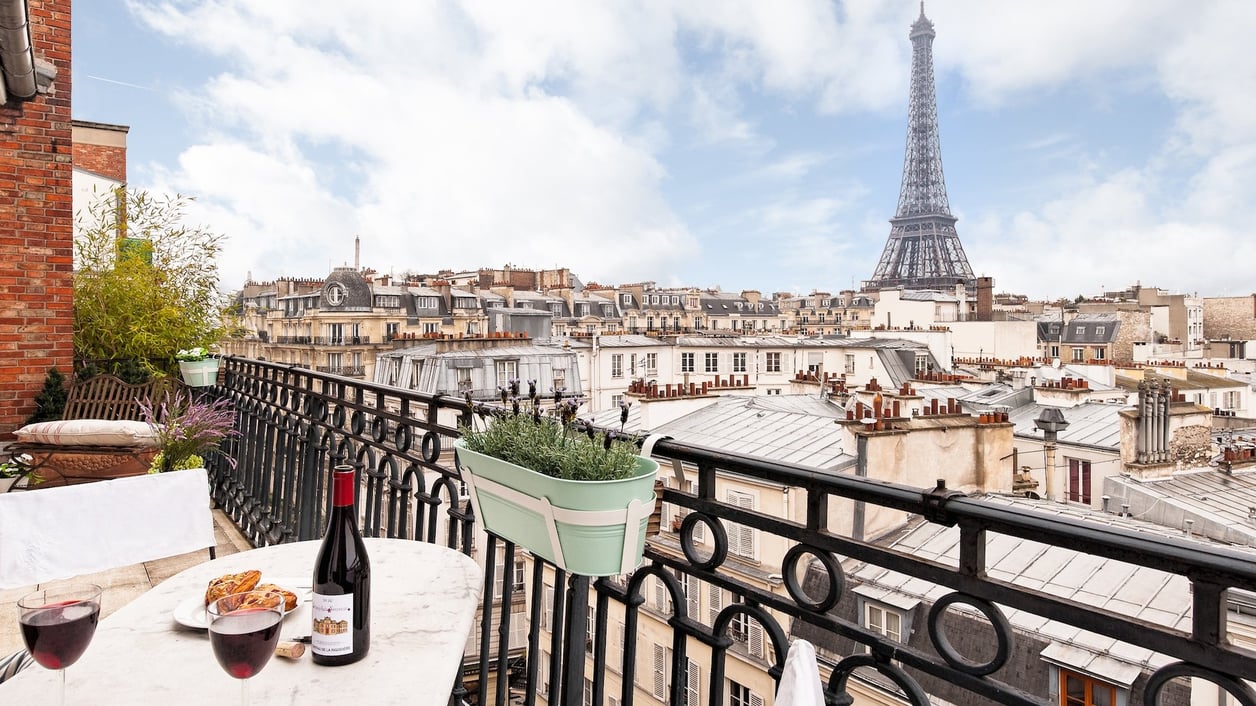 What Makes Us Unique
Experience
For dream vacations in France, London and Italy, Vacation Perfect offers a portfolio of beautiful vacation rental properties. With 20+ years of experience, we have been recognized as leaders in guest hospitality. And for those who want to purchase a slice of their dream destination, we offer a selection of beautiful properties for both fractional co-ownership and whole home ownership.
Trust
Our rigorous standards and years of experience means that our guests have memorable vacations, and our owners have worry-free property management, while enjoying the income on their investment from rentals.
We're Particular
Our goal isn't to be the biggest, but to be the best. Every property is carefully chosen by personally visiting each one, ensuring that it meets our standards for quality, location, cleanliness, comfort and features.
Our Story
Paris Perfect and London Perfect were founded in the late 1990s by Madelyn Byrne and Philippe Willems, starting with a single property they owned in Paris. The apartment was underused, since the pair had been transferred to London and busy with two toddlers. Madelyn often let friends, colleagues and family use their apartment for free, until she realized that people would actually pay stay. A business was born! She saw an opportunity to raise the game on the Paris rentals, purchasing and fixing up properties with great potential, many with incredible views. Madelyn realized the value of investing in welcome features that few apartment rentals offered at that time, including Egyptian cotton linens, luxury toiletries, high-end appliances and beautiful professionally designed décor.
A few years later, Madelyn's sister Lisa started Italy Perfect and recruited sister Pat to join the team. Vacation Perfect was created from the Byrne sisters' love of travel. Growing up in a large Air Force family, with frequent overseas assignments, a love of overseas travel was cultivated.
Along with an excellent staff, most of which have been with the company for a decade or longer, exemplifies the experience and expertise the company provides.
Vacation Perfect Leadership
Madelyn Byrne
Chief Visionary, Serial Entrepreneur, Trailblazer
Born in Antigo, Wisconsin
There is no challenge insurmountable for Madelyn, a former investment banker with an MBA from Stanford University. Whether remodeling La Place Dauphine, a centuries-old hotel on Île de la Cité or cramming an overweight carry-on bag into the overhead compartment, Madelyn is the indomitable creative force of Vacation Perfect. Having remodeled over 60 Parisian apartments, she is the leader of our real estate development team. Madelyn's guilty pleasure is browsing French auction house websites for quirky or whimsical antiques.
Travel tip: "In case of emergency, always pack a bar of chocolate."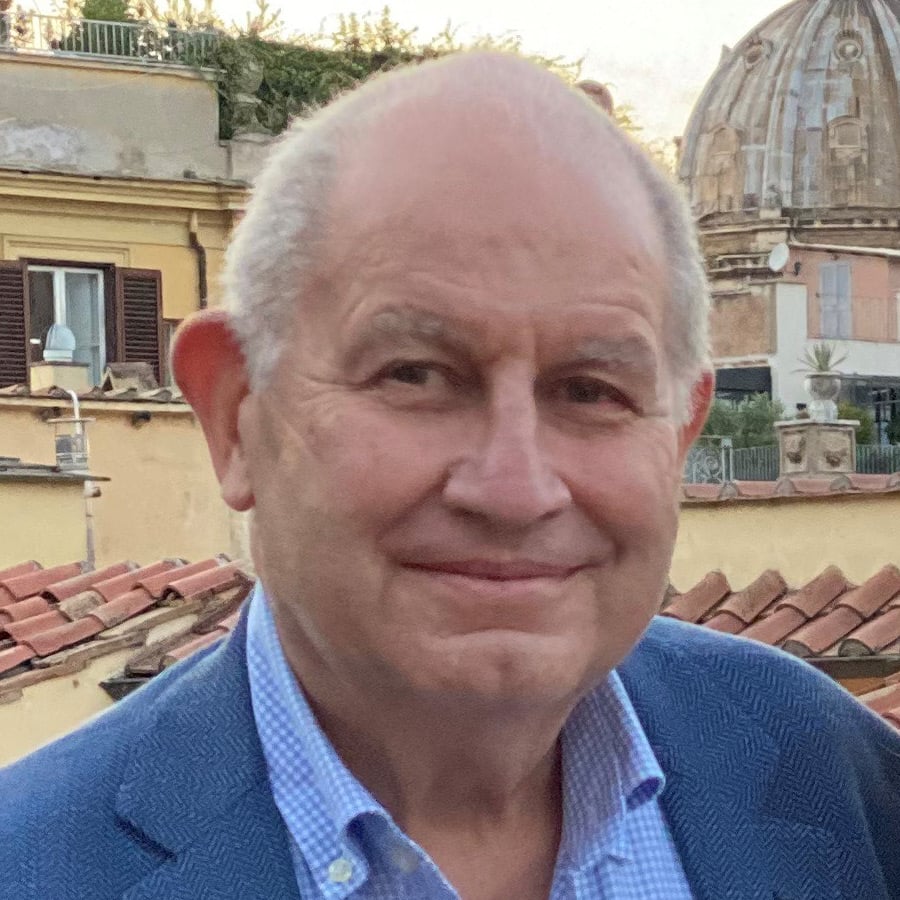 Philippe Willems
Valiant Leader, Wine Connoisseur, Opera Fanatic
Born in Normandy, France
Growing up in the small Normandy town of Mers-les-Bains, Philippe made his parents proud by attending the prestigious medical school in Paris and becoming Chief Resident of the most famous cardiovascular team in France. At age 39, while observing Madelyn's career, Philippe was attracted by the excitement and remuneration of business startups. He put aside heart surgery to consult with medical device startups and helped Madelyn on the side with the vacation rentals. As the rental business grew, Philippe served as chief accountant, legal expert and in charge of taming Madelyn's unbridled ambitions to achievable goals. Philippe's obsession is Wagner, having seen The Ring more than 30 times. In true French fashion, the weighty question daily is "Qu'est ce qu'on va manger?" (What's for lunch?)
Lisa Byrne
General Manager, Yin to Madelyn's Yang, Brings Order to Chaos
Born in Naples, Italy
As General Manager of Vacation Perfect, Lisa oversees Marketing, Reservations, Finance and Technology. Lisa was a Director at Apple Computer, heading up Apple Corporate Public Relations and Worldwide Employee Communications, before launching Italy Perfect in 2003. The intense experience at Apple prepared Lisa for the ever-evolving vacation rental industry. She is the youngest of the six (yes, six) Byrne sisters, so learned at an early age how to cajole her big sisters into doing things for her, which comes in handy when corraling the energy of the management team. Lisa is hopeless when navigating the backroads of Tuscany, but can remember the exact location of almost any retail store or restaurant she has visited.
Favorite restaurant: La Reggia degli Etruschi in Fiesole, Italy.
Obsession: Trying to get Madelyn to color within the lines.
Pat Byrne
Loves Guest's Unique Stories, Finds Strange & Wonderful Historical Fascinations
Born on Luzon, Philippines
With a background as a technology marketing executive, but a history geek at heart, Pat is the person setting up systems and processes to automate tasks and organize information. Pat left high tech behind in 2006 to join Italy Perfect with Lisa. Learning about guest interests and travels; going the extra step to make things work for her clients; explaining to an owner a requirement that seems very strange to Italians; chattering in her second language; and traveling around Italy on inspection adventures are just a few things Pat enjoys about her work with Vacation Perfect. With interest in topics such as Etruscans and Mithras, Pat pursues fascinating back alleys of history with zeal. She has hunted down every Caravaggio painting and obelisk in Rome.
Newest hobby: paleoanthropology
Sign up for our Vacation Perfect newsletter and real estate updates.