Group Escapes
Everyone will feel at home in our spacious group vacation rentals in Paris. Featuring multiple bedrooms and flexible bed configurations, large gathering areas and central locations in the heart of the city, these stylish apartments will delight your whole party.
For glorious escapes with family or friends, our gorgeous getaways include chic interior design and memorable views, from leafy trees to alluring architecture and even the Eiffel Tower. We have a group vacation rental in Paris to suit gatherings of any size, up to eight guests, or you can book several of the six beautiful apartments at La Place Dauphine.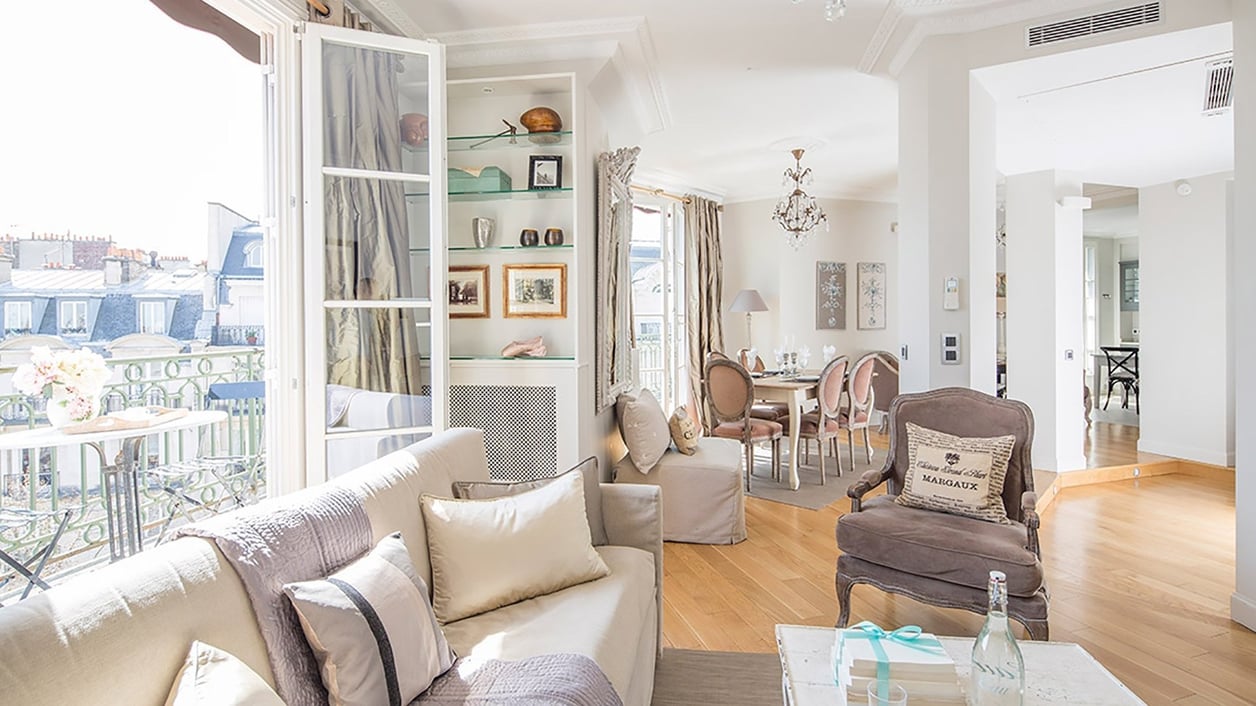 PARIS VACATION RENTALS BEST FOR GROUPS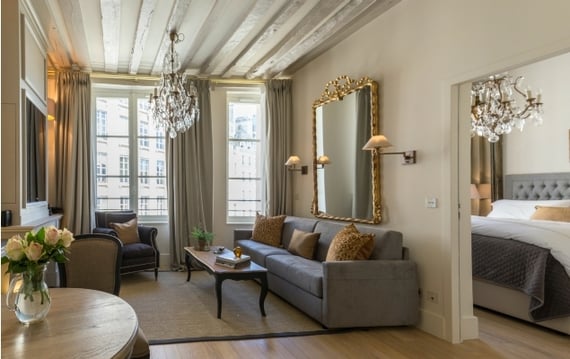 La Place Dauphine
Situated on peaceful Place Dauphine, our residence building features six beautifully remodeled apartments, each one with its own historic charm and all with views overlooking Place Dauphine. For large groups this offers the flexibility of renting multiple apartments in the same building, giving you your own space, while being together. In addition to the gorgeous vacation apartment rentals, the building also features a welcoming entrance lobby and a beautifully restored elevator.
FAQ
What are the best things to do in a group in Paris?
Our
inspiring tours and experiences
are great for groups, spanning Paris flea market tours, guided walking tours and cooking classes. Skip-the-line tours include the catacombs or enjoy an early evening after-hours tour of the Louvre or a private tour of Versailles palace and gardens. Paris' parks are lovely for relaxing in a group, whether you're wandering the ornate Jardin des Tuileries, exploring the vast Bois de Boulogne (home to modern art museum Fondation Louis Vuitton) or strolling 4.7-kilometre elevated park, Promenade Plantée.
Where is the best location for group vacation rentals in Paris?
At Paris Perfect, our group vacation apartments are all in chic, central areas, such as the 1st, 2nd, 5th, 6th, 7th and the Marais, making it simple for your party to access all the best activities in town. You'll save on transport hassle, as you can often walk to main attractions (soaking up the street life is half the fun). For a super-central getaway, our apartments at La Place Dauphine are right on the Île de la Cité island in the 1st, a skip from Pont Neuf bridge.
What should groups avoid in Paris?
Don't just turn up at restaurants as a big group and expect to get a table. Ideally, reserve ahead or aim for off-peak dining times. The same goes for museum entry. Book online to dodge queues on arrival.
Tours for Groups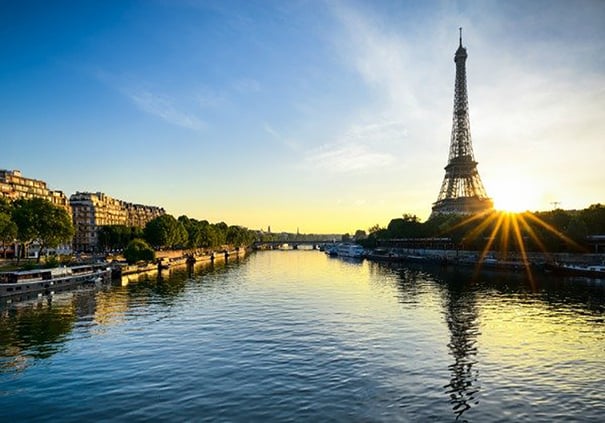 A comprehensive view into the history and culture of Paris for first-time or returning visitors. Louvre Museum, Notre Dame Cathedral, Champs-Elysées and more.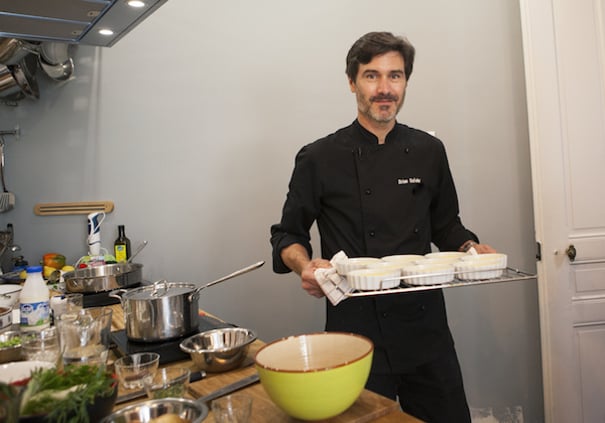 The ultimate indulgence: book your Private Chef Experience during your stay in the comfort of your Paris Perfect apartment and celebrate in style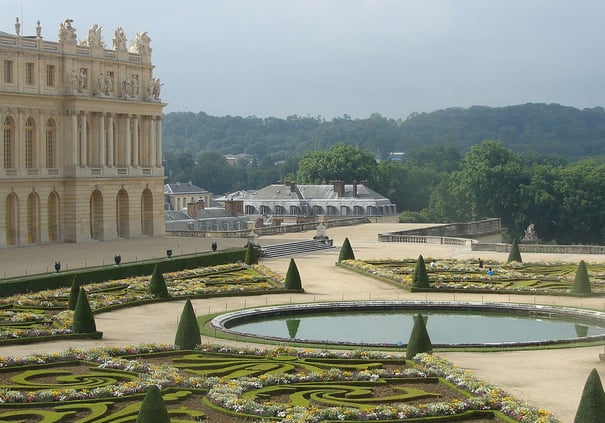 Enjoy a slice of royal life as you skip the lines and go on a VIP tour of the magnificent palace, extraordinary fountains and lush gardens that Louis XVI and Marie Antoinette once called home.
'