Paris Current Market Update
Keep up to date on the latest news, trends and insider tips on the Paris real estate market with our special reports and updates. Considering buying an apartment in Paris? Bookmark this page!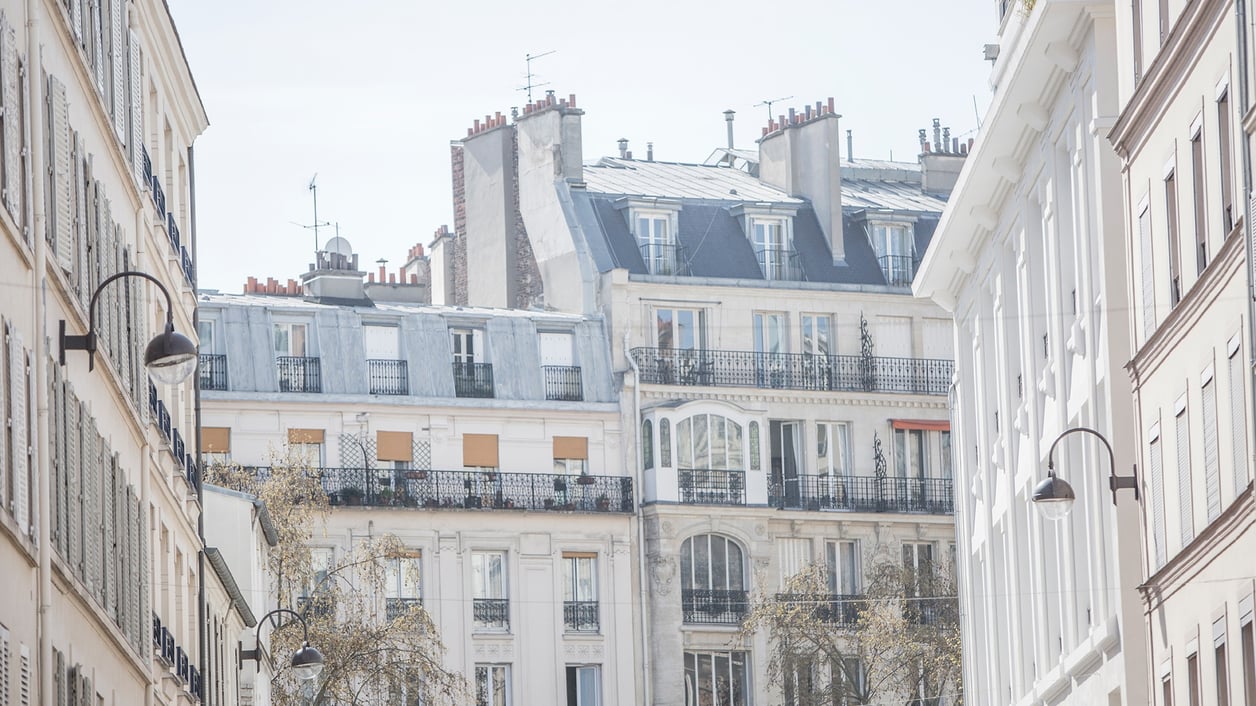 We've gathered together our must-read articles that are perfect for anyone interested in buying an investment property or second home in Paris. Here's where you'll find an in-depth look at the latest trends in the Paris real estate market, information on buying and remodeling an apartment in Paris, and plenty of inspiration for finding your dream home in Paris!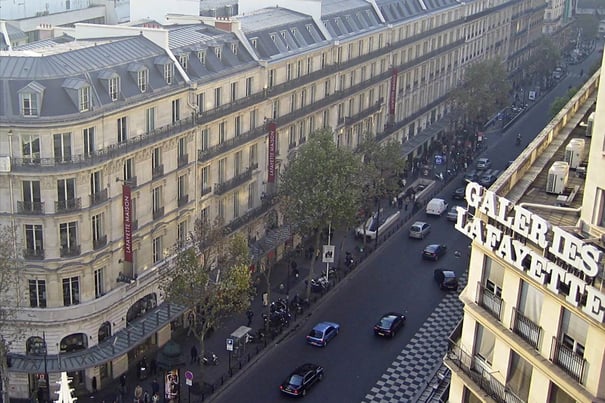 2023 Paris Real Estate Update: The Evolution of Prices in Paris Apartments - Modest Slowdown
Along with always being on the lookout for the perfect apartments in Paris, our team keeps a close eye on the real estate market. If you're thinking of buying a Paris apartment, you'll want to know the latest news and trends for 2023. While the prices for apartments in Paris have increased in the past four years on average between 4% and 7% per year, the recent increases in interest rates, caution by banks and global instability have temporarily stalled the market.
What this means is that apartments are slower to sell for the first time in years, and we are seeing selective price reductions for average apartments. Instead, some would-be sellers are simply not listing their apartments for sale, and are waiting a return of optimism in the market. For the properties that do come on the market there are fine opportunities for buyers. Read more about the 2023 property market here.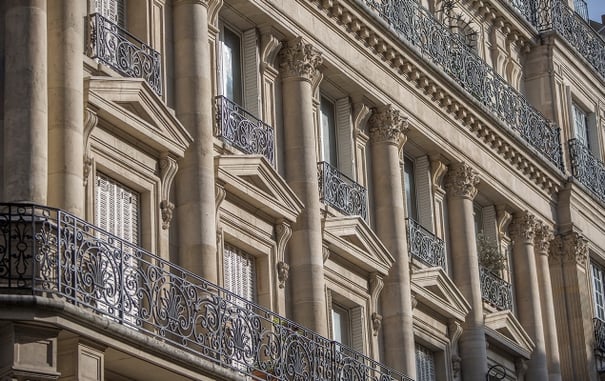 2020 Paris Real Estate: Paused Until The World Returns to Normal
2020 started out strongly for Paris real estate, and the market was on a pat for an overall 7% increase in prices. Then the first French lockdown was implemented in late spring, to combat the spread of Covid-19. All went quiet, and many transactions were cancelled or put on hold until buyers had more visibility about the future. When businesses re-opened in late summer, the market picked up quickly, with especially strong interest from foreigners. Like us, they feel Paris prices are attractive and will be headed higher.
In the meantime, the latest lockdown at the end of October has frozen the market again. See our analysis of the current situation for Paris real estate here. For the first time in years, we're seeing a few beautiful properties sit on the market - and prices are more negotiable than before. We're excited to see buying opportunities – the kind we have not seen in over a decade. If you're dreaming about owning your own pied a terre in Paris, whether full ownership or our extremely successful co-ownership or fractional opportunity, now is the time to start your search! Please contact us if you're interested in having us help you find your own special home in Paris.
If you read our posts and analyses of the past four years, we correctly called the buying opportunity. Importantly, while prices have played catch up with other prime cities in the world, there is still a long way to go. Read More.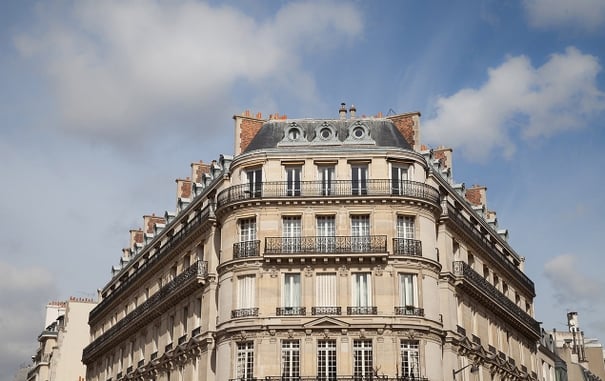 2019 Paris Real Estate Report: A Healthy Market Expected to Continue
Real estate in Paris has proven an excellent investment over the past four years, and we are proud to have predicted it. For 2019, we believe it will continue its upward path. In terms of leading indicators, both prices, as well as the volume of sales in Paris, continue to show healthy increases... Read More.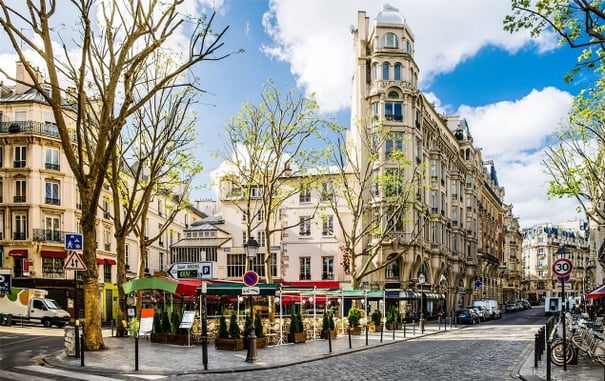 Paris Real Estate Hits a New Record in 2017
In 2017, it has been a bumper year for apartment sales in Paris, both in terms of price increases and volume of sales. According to a recent report by Notaires of Paris Ile-de-France (the representative of the buyer or seller and official of the State, who performs all the legal requirements and retains payments to complete a transaction), sales increased 21% year over year... Read More.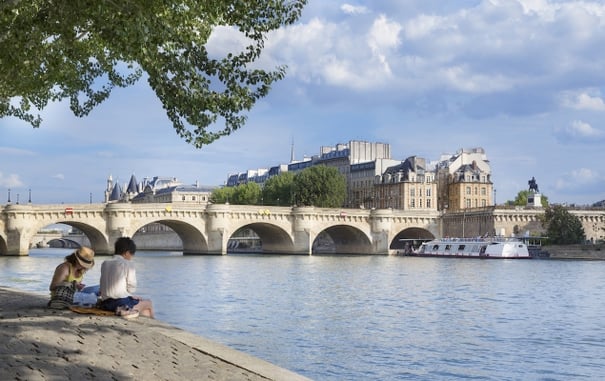 2017 Paris Real Estate Report: The 7-Year Itch
Ever wondered about Paris real estate and the current climate? Is it smart to buy an apartment now, or would you be better to wait? Owners of apartments, and active participants in the Paris real estate market, give a detailed look at the current market in Paris and what we might expect in the coming years, with respect to currency, politics and shifting economies.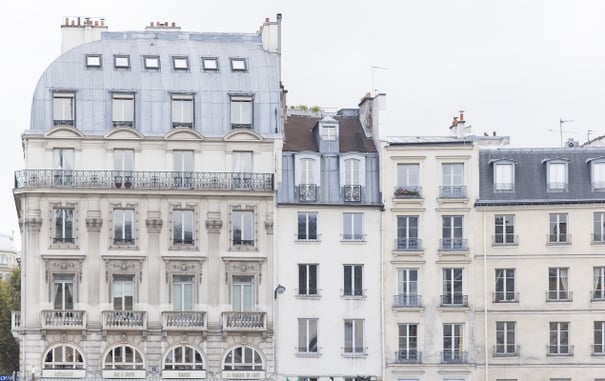 Paris Real Estate Update - Interview With Our Resident Expert
If you've been dreaming of owning your very own Parisian property, then it's a good idea to become acquainted with the current state of the market – and that's where our resident expert comes in! Madelyn is here to answer all the questions you didn't even know you had about Paris real estate in 2017.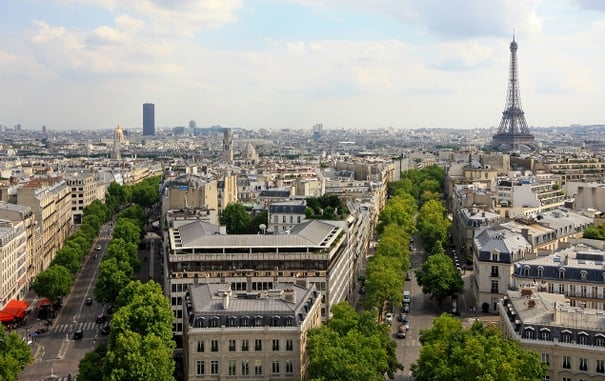 Real Estate Market - Current Trends 2017
Looking back at market trends, 2016 was a healthy year for residential real estate in Paris. Both prices and the number of transactions rose steadily throughout the year. We expect 2017 to continue their steady trends, fueled by a weak Euro, low interest rates and Brexit.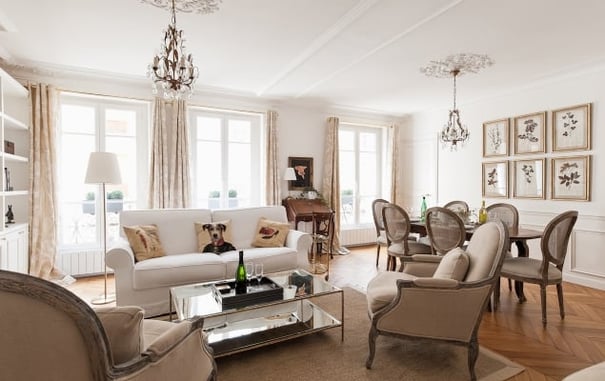 Bloomberg Article
We love helping people find their dream properties and guiding them through the process of owning a Paris apartment. In a recent article "How to Make Money From Your Second Home Without Lifting a Finger," Madelyn's expertise in Paris real estate market was recognized by Bloomberg.com, one of the leading sources for business and financial news in the world!
Read more about How to Make Money From Your Second Home Without Lifting a Finger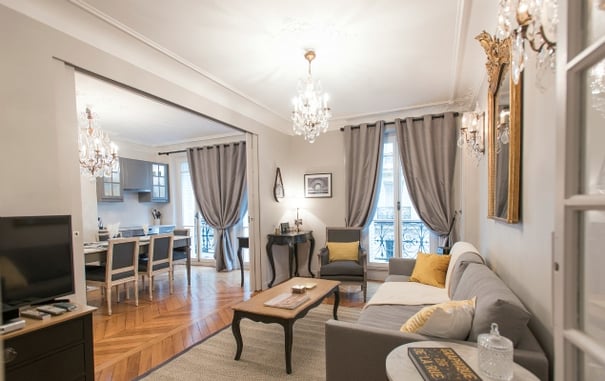 What it's Really Like to Buy & Renovate a Paris Apartment
Finding, purchasing, renovating AND decorating a Paris apartment from 6,000 miles away?! Seems impossible – but it's totally doable! The owners of the beautiful Monthelie apartment answer all your questions, from creative inspiration to logistical issues. If you're considering buying in Paris, you'll definitely want to read this interview first!
Read more about What it's Really Like to Buy & Renovate a Paris Apartment
Sign up for our Vacation Perfect newsletter and real estate updates.