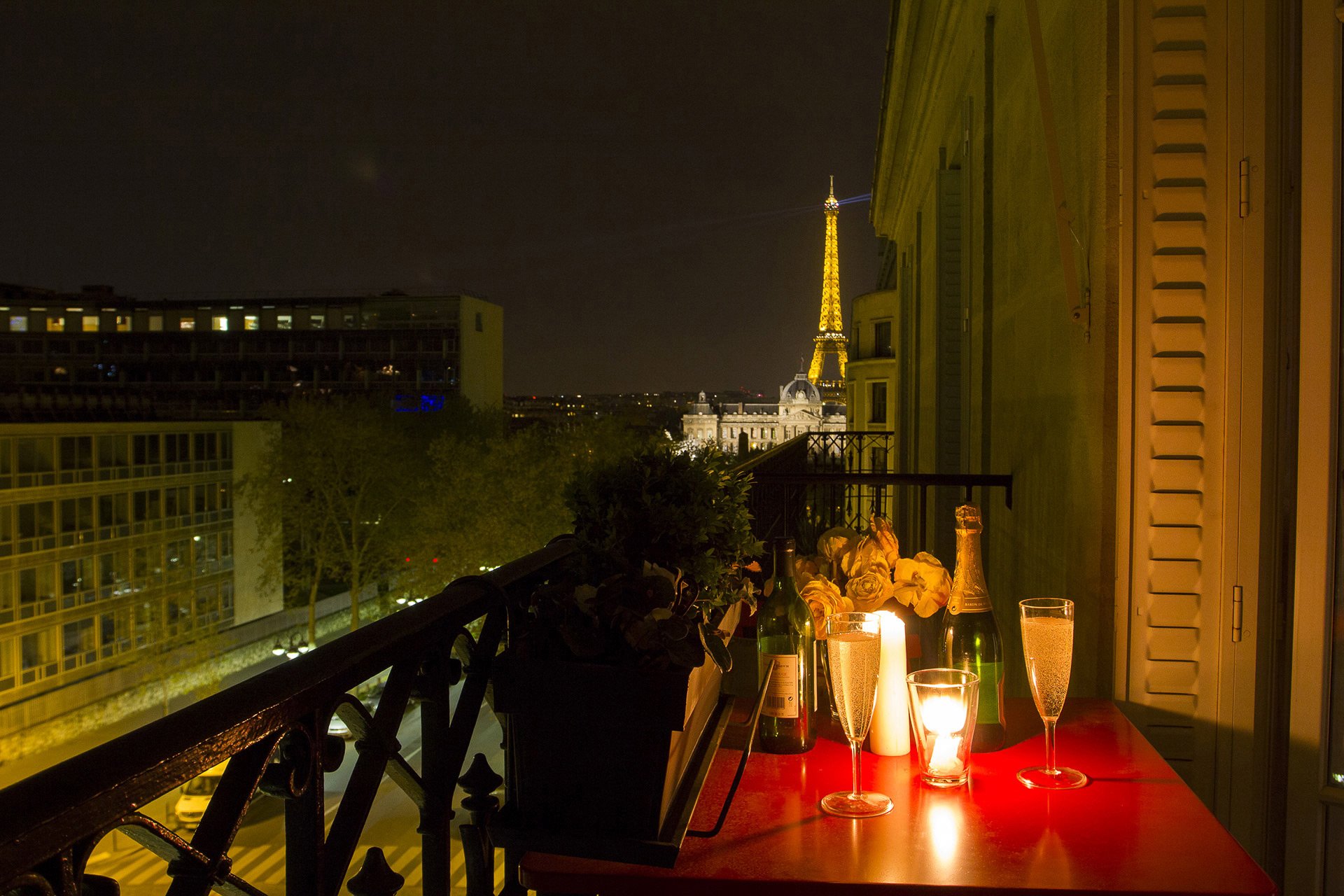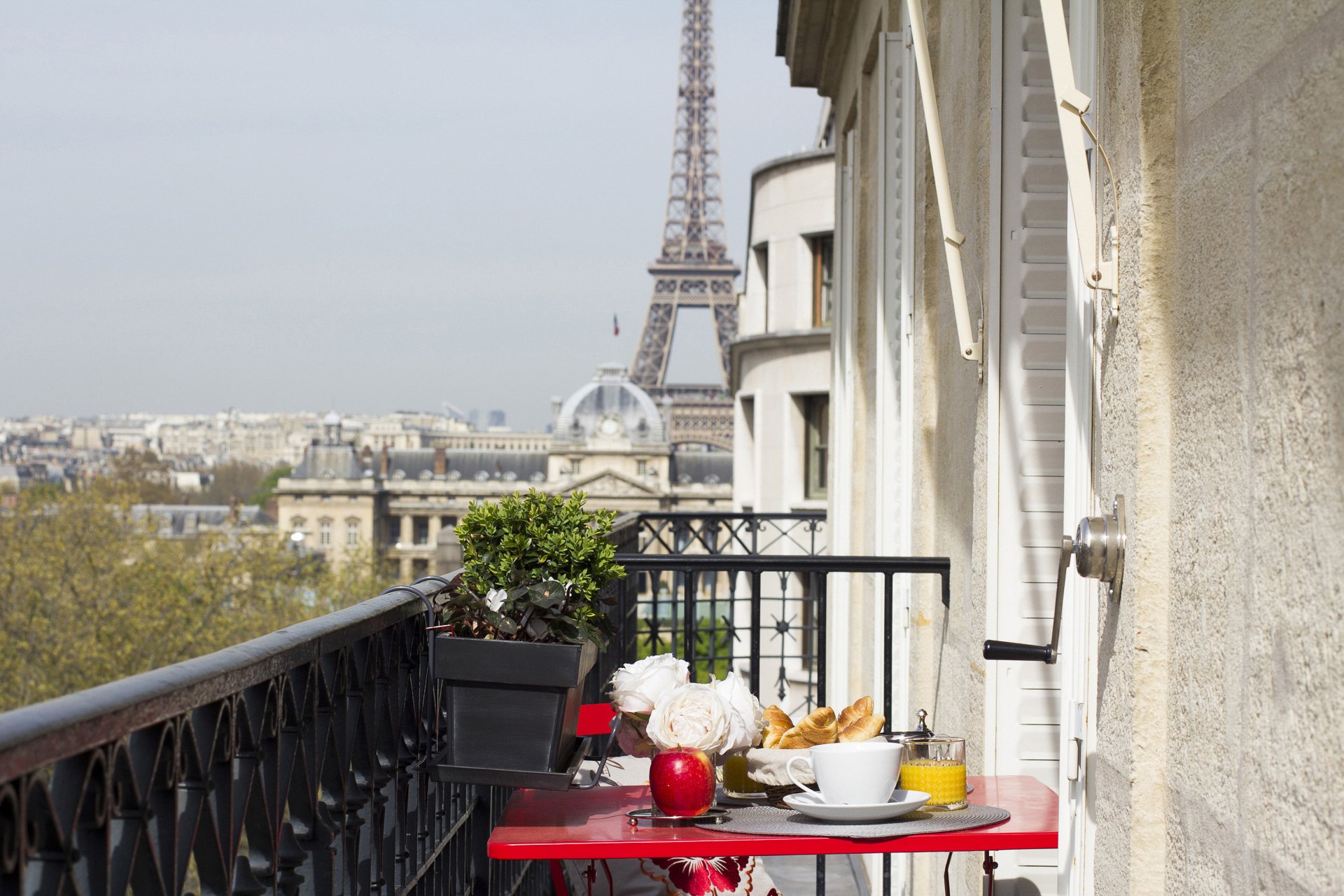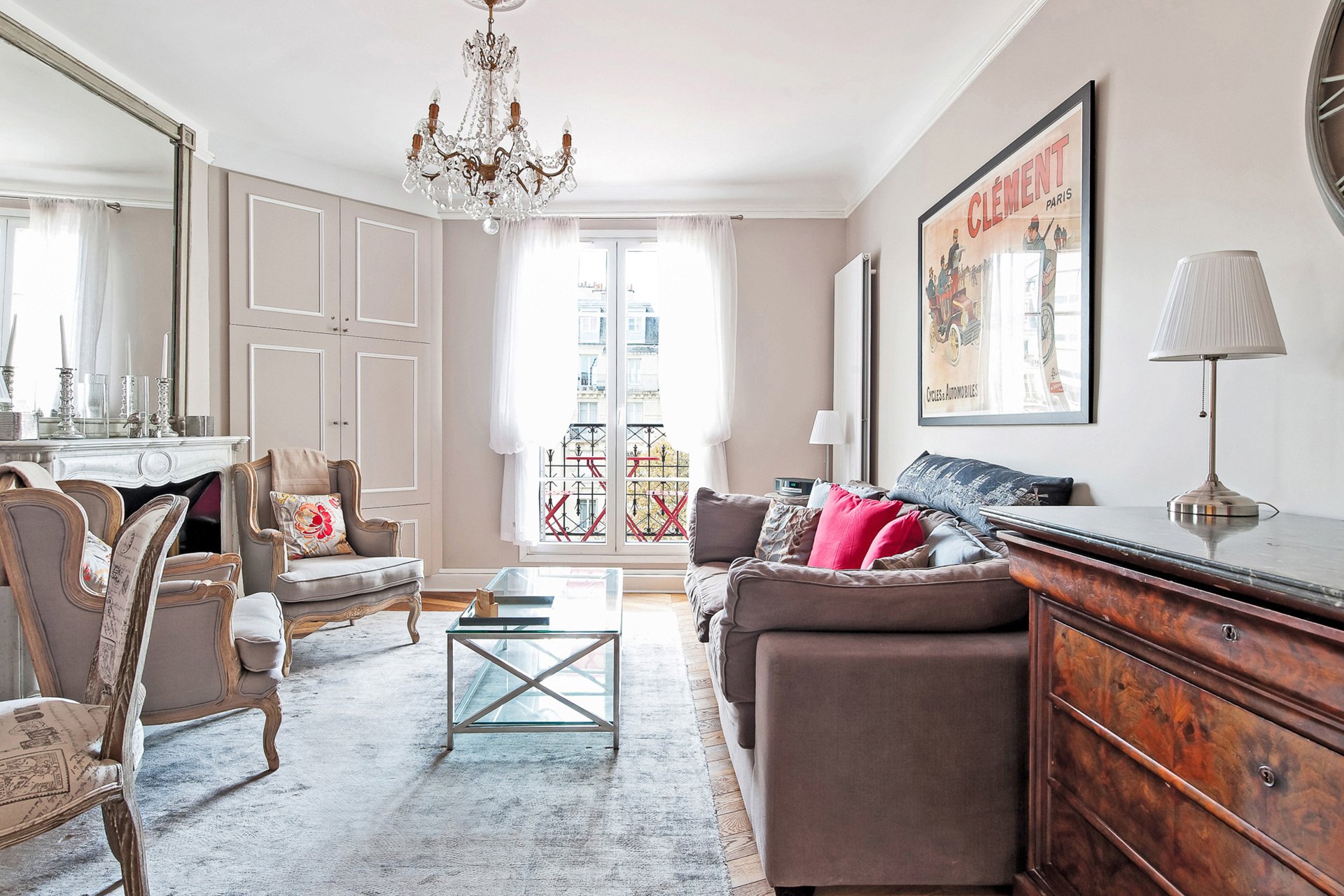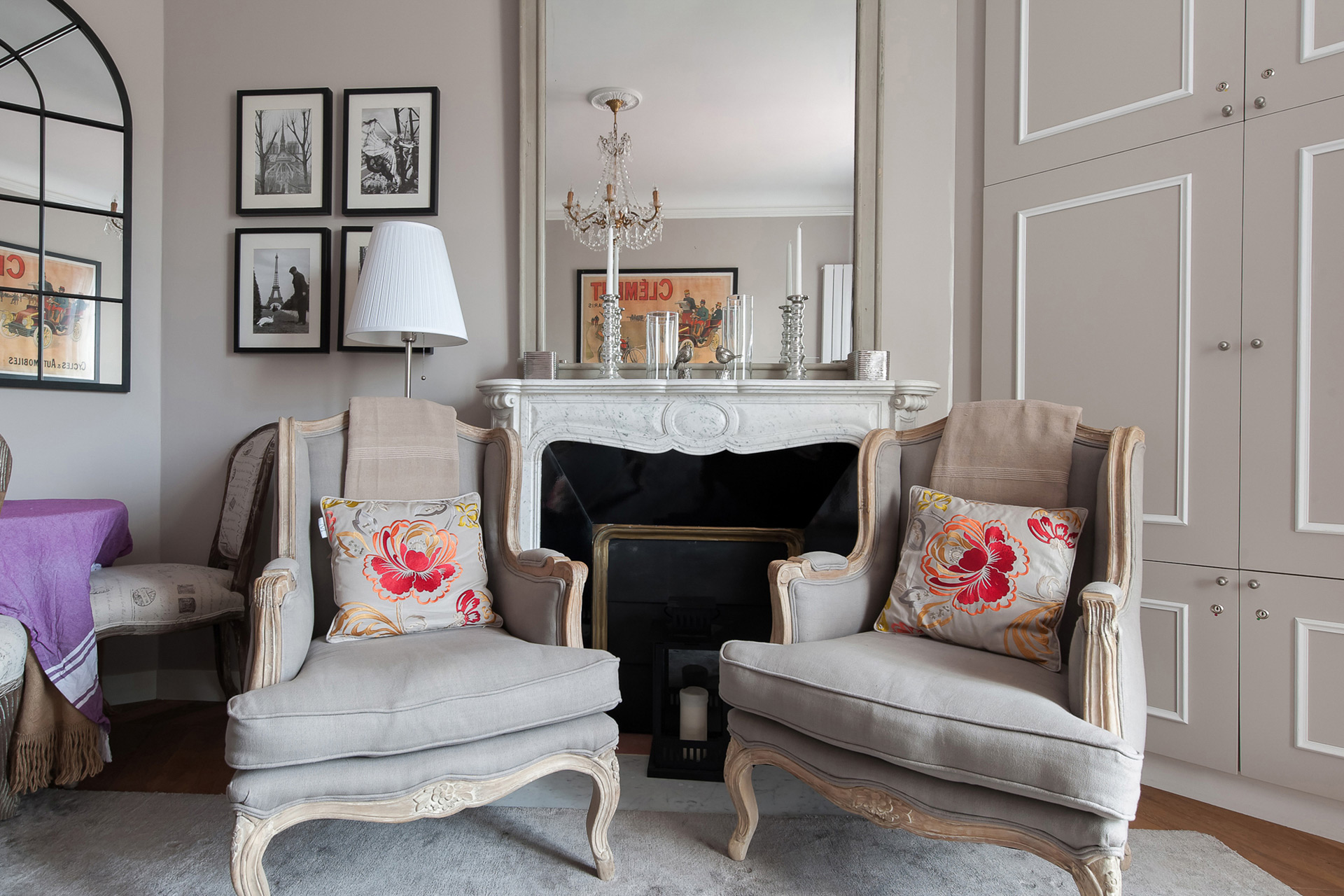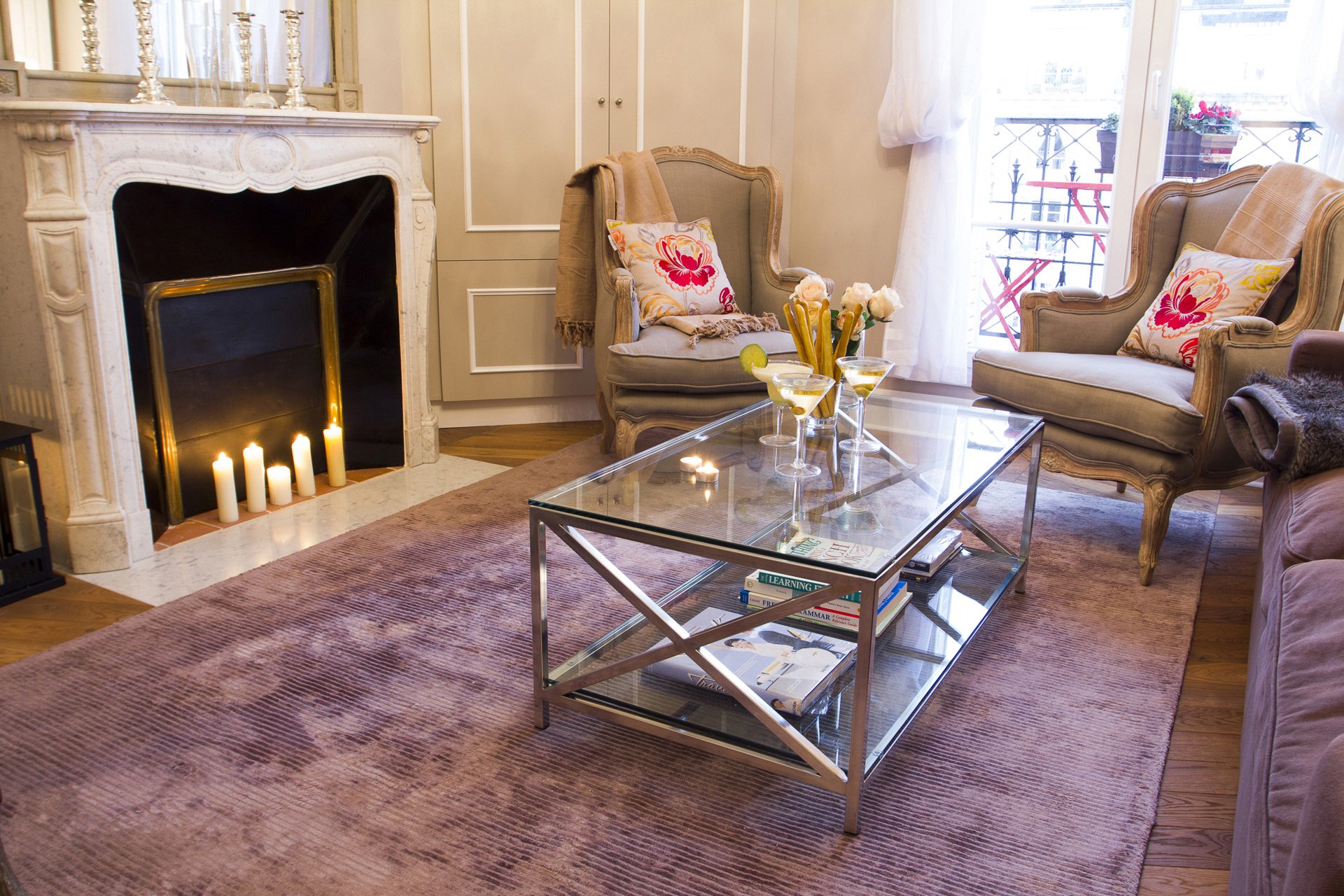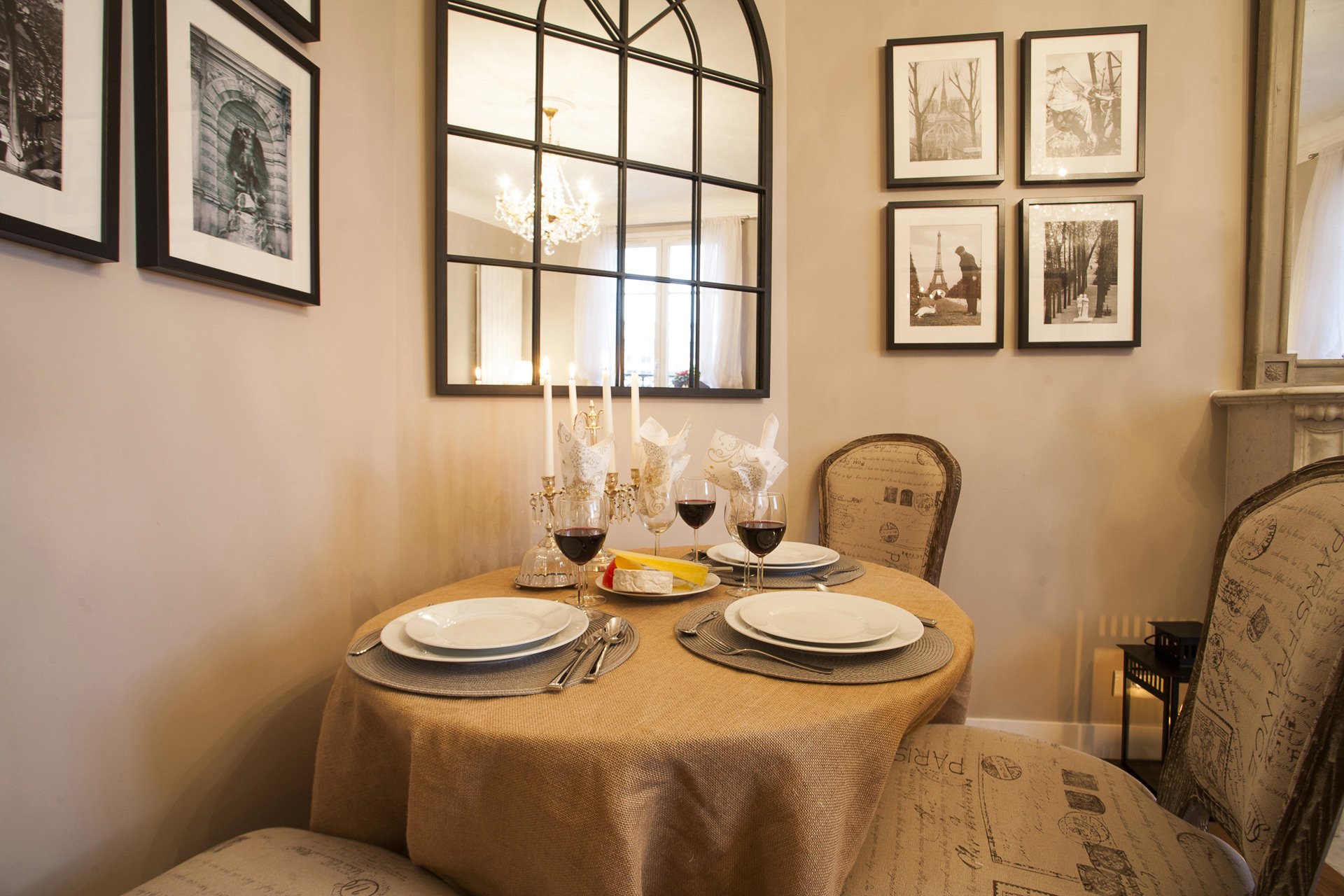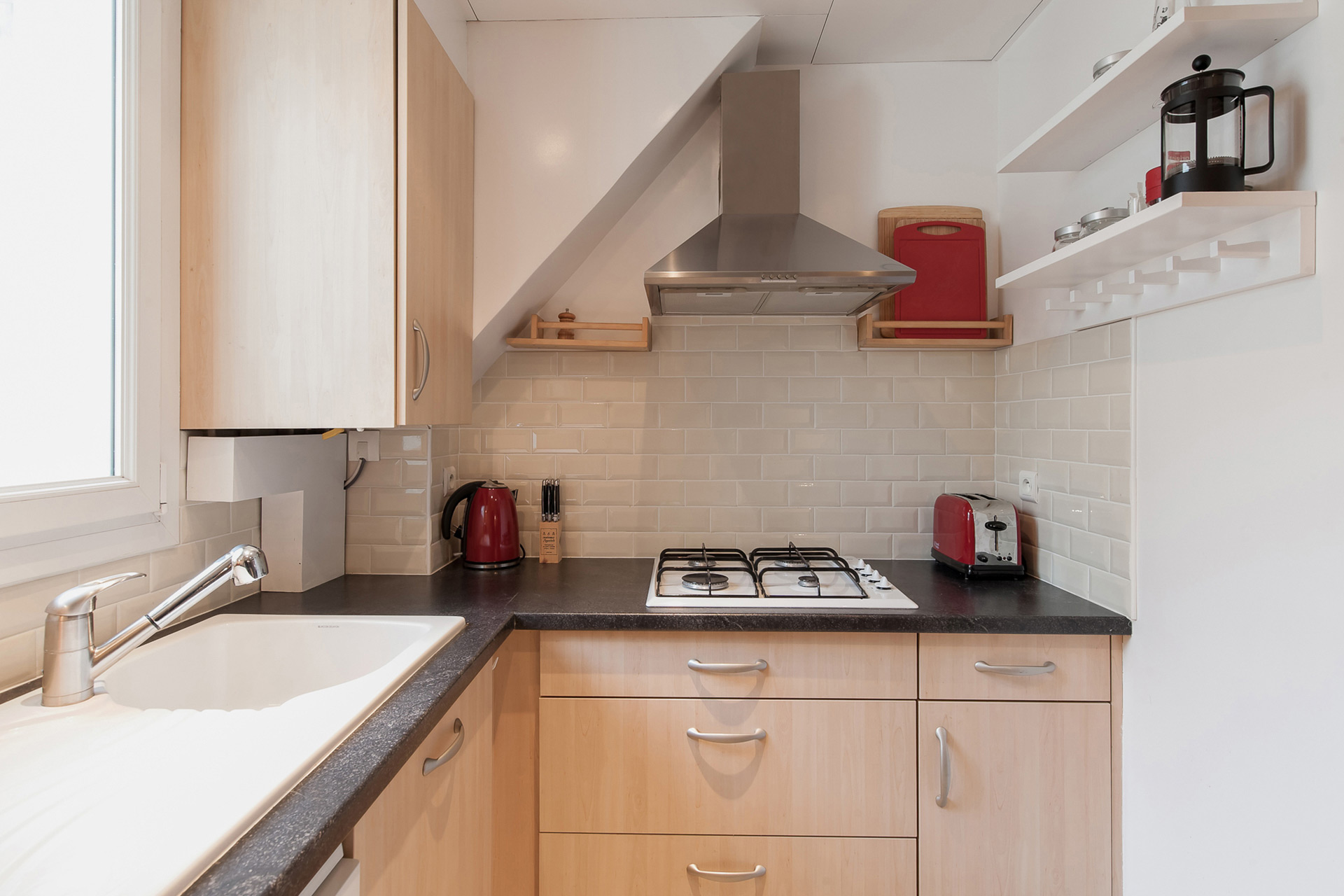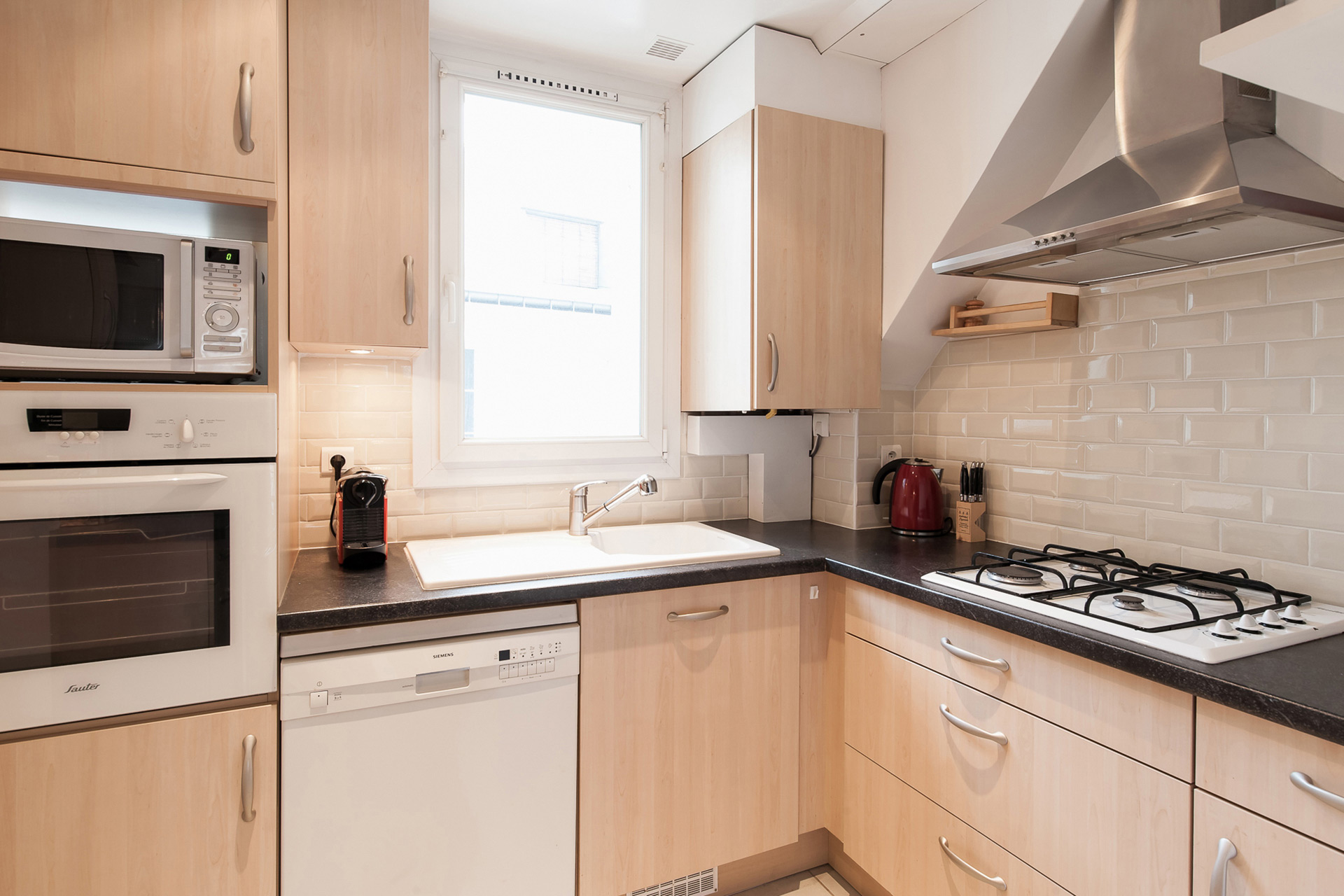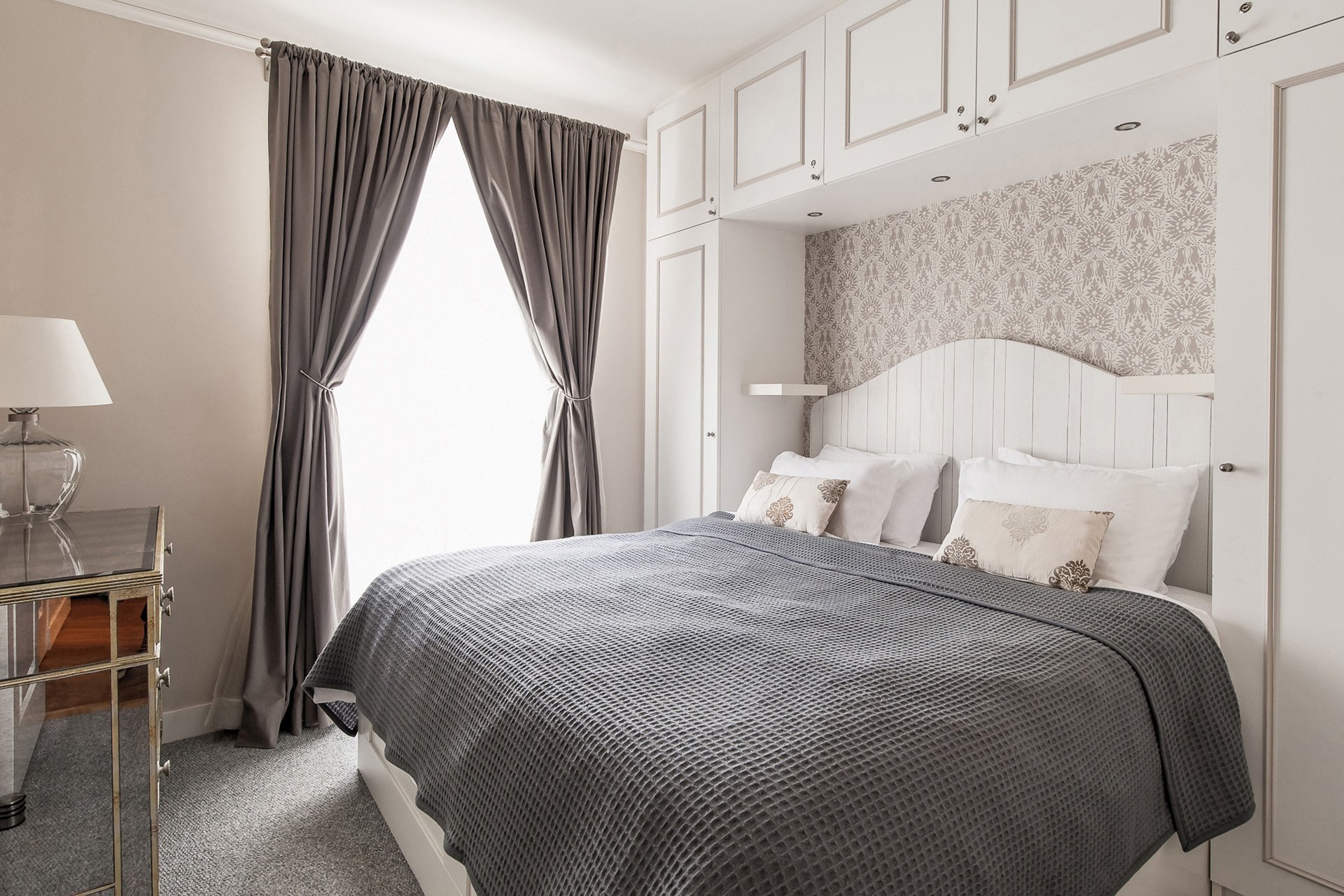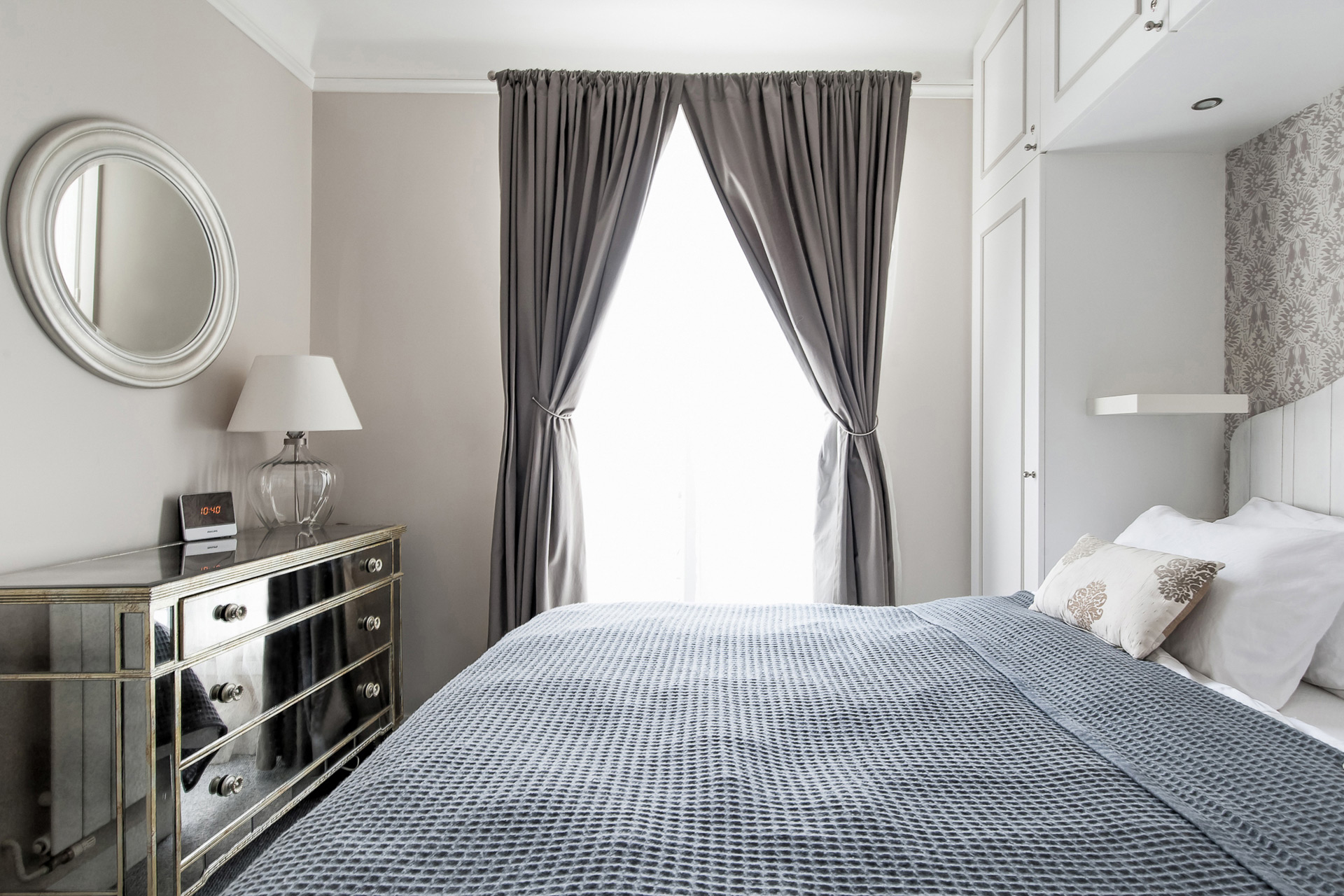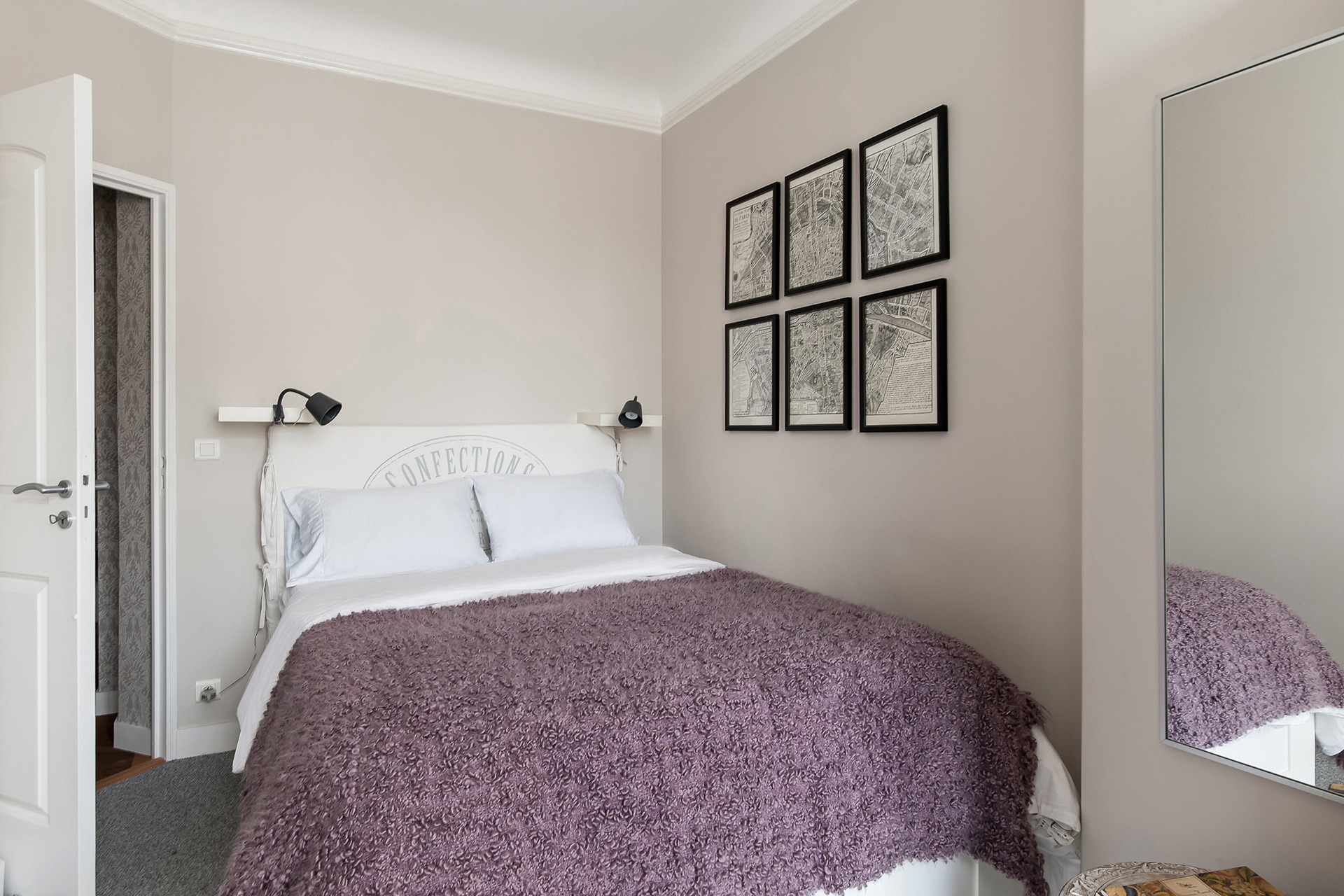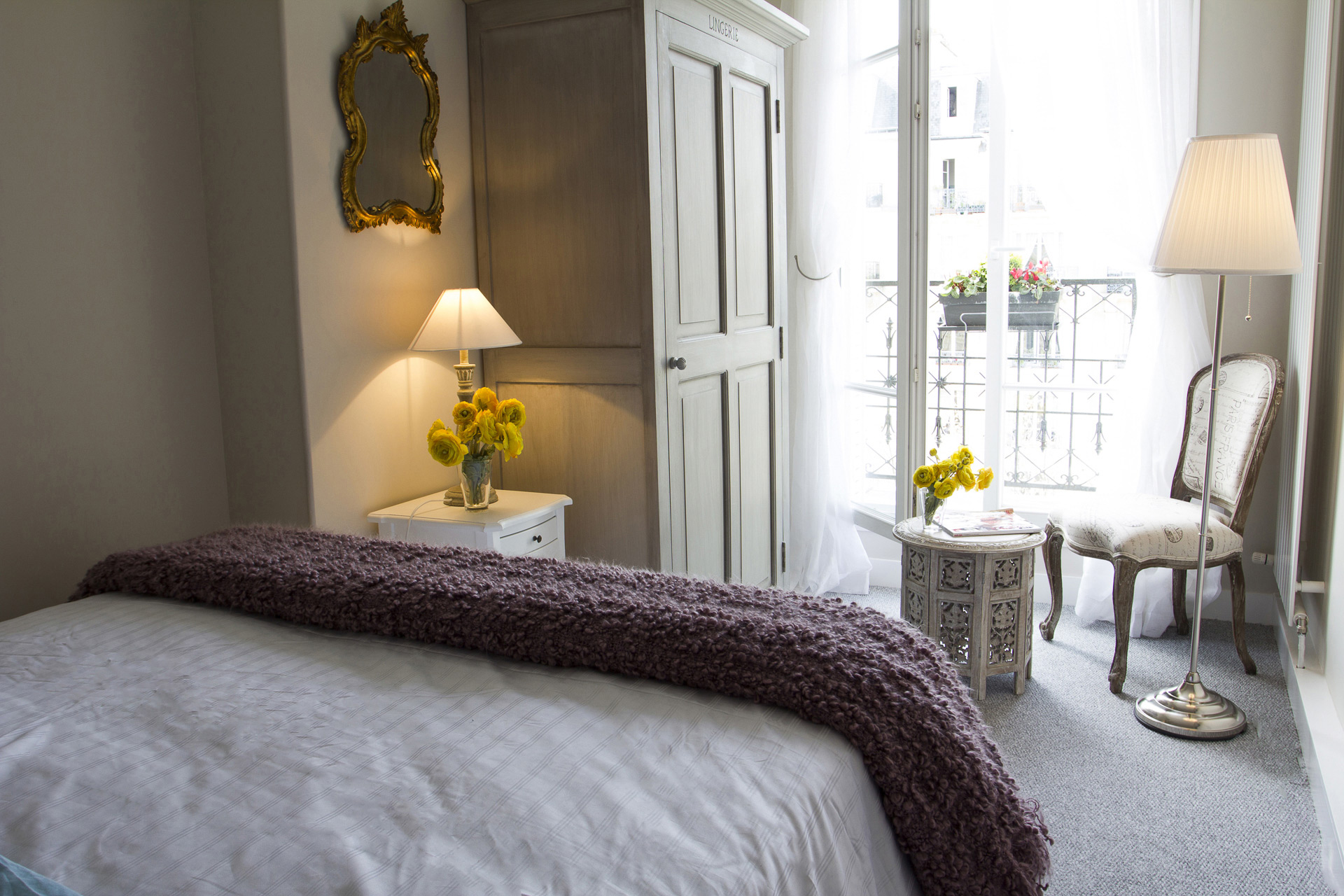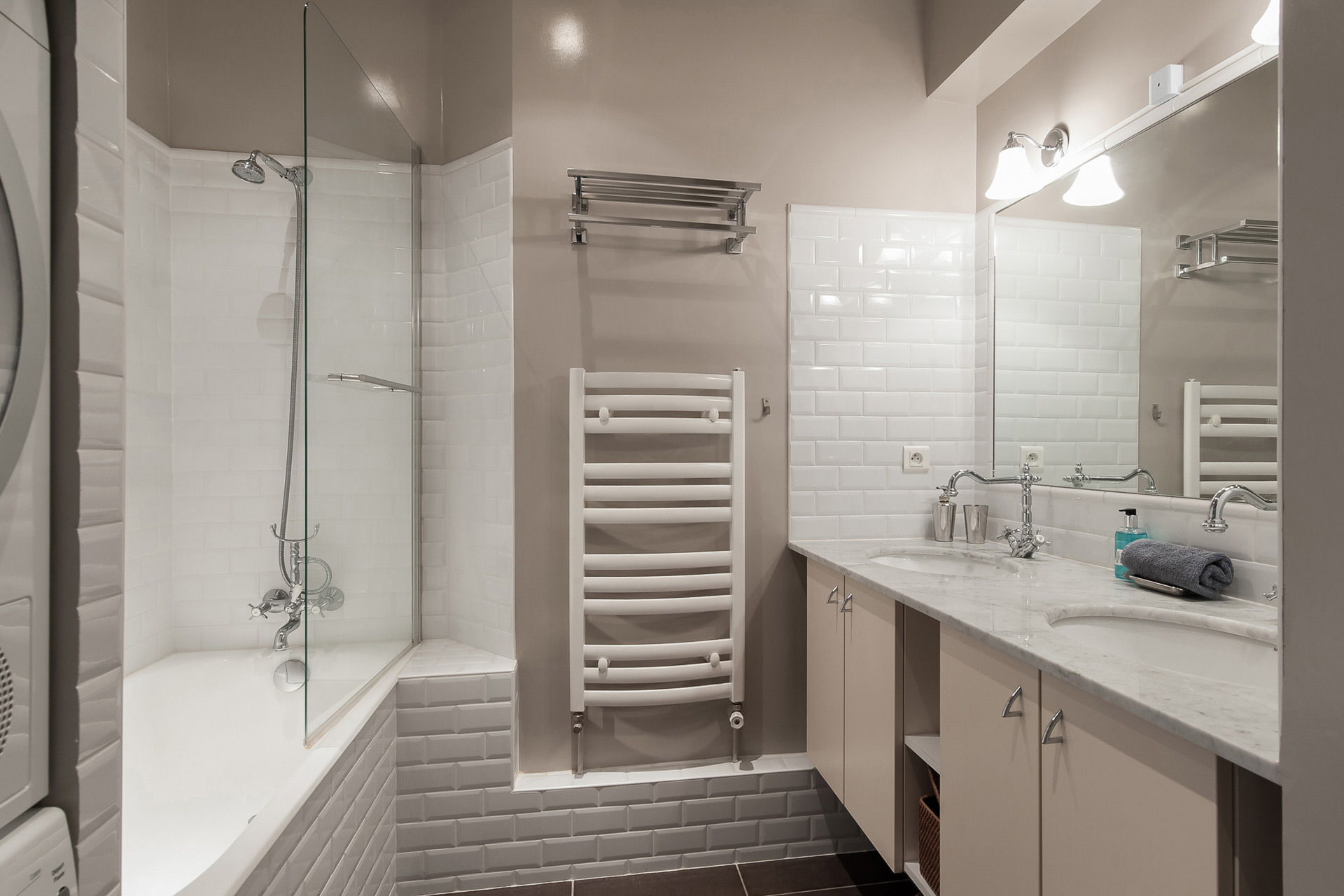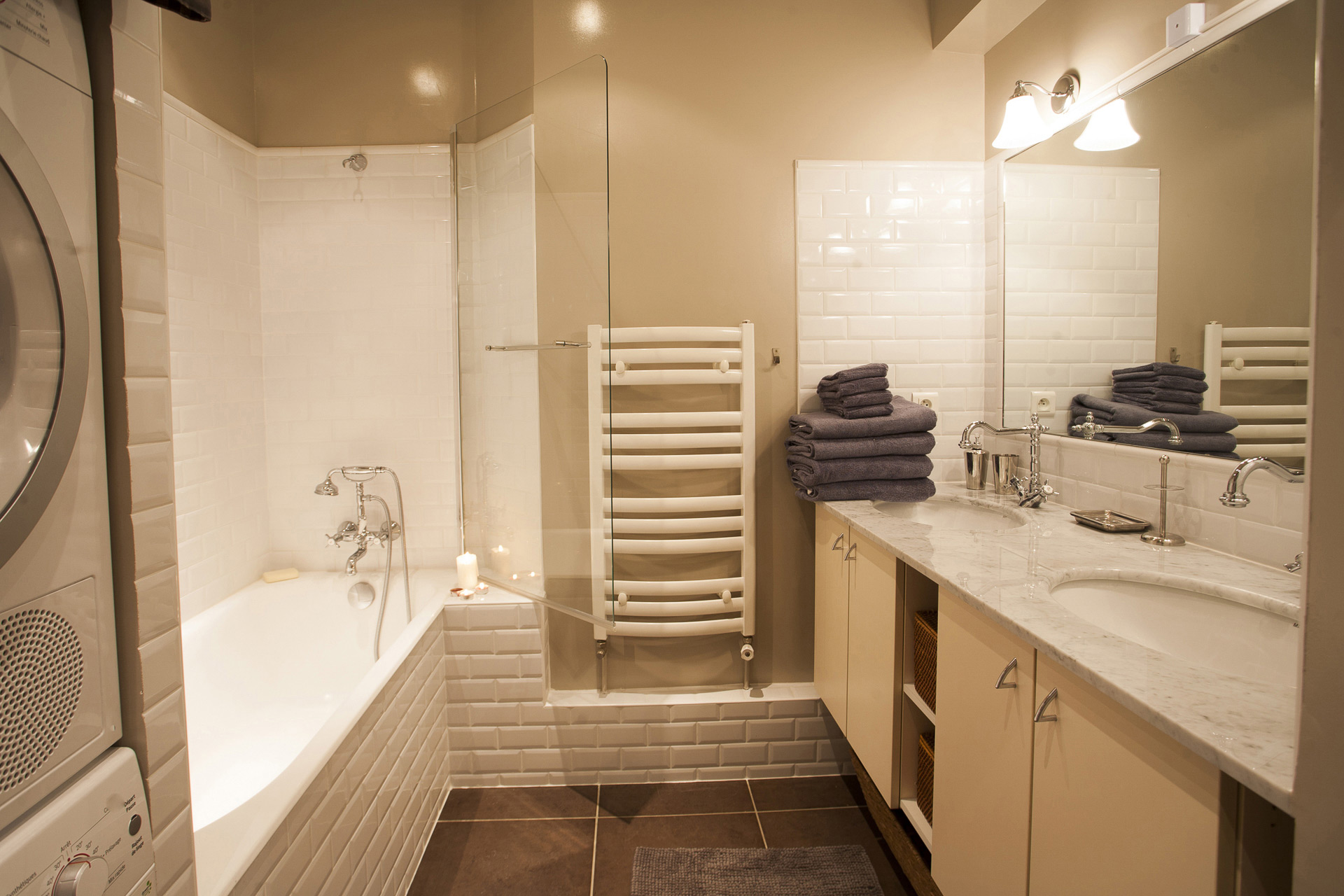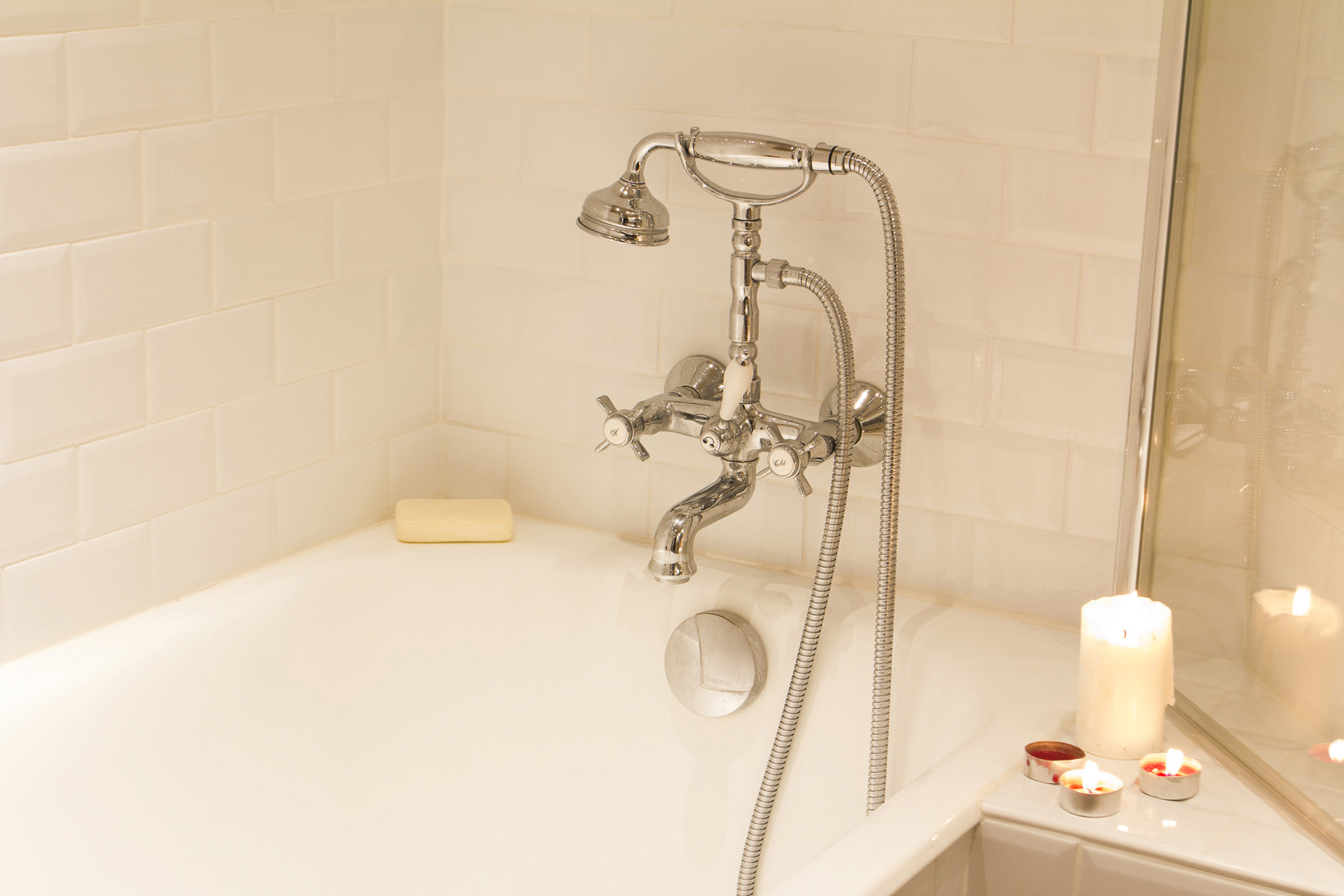 Inquire Now
Apartment Information
Two bedrooms
Fully remodeled bathroom with shower and sink
Separate powder room/WC
Fully remodeled kitchen
Sunny upper-level location on the 5th floor (6th floor North American) with elevator (approximately 8 stairs to reach elevator)
Beautiful afternoon light as it's southwest facing, no obstructions to the view
Stunning views of the Eiffel Tower on your right from the rare balcony off the living room and bedroom, includes bistro table and two chairs
Fully furnished and equipped
Washer + separate dryer
Double glazed windows in all rooms
Includes a basement storage room
€1,175,000 Euros, including all furnishings
592 square feet/ 55 square meters
Extremely low annual charges
Building Information
Built in 1892 – 7 years before the Grande Exposition and Eiffel Tower
6 Floors
Yes, it has an elevator!
Radiant Two-Bedroom, One-Bathroom Apartment for Sale with Eiffel Tower View and Balcony
FOR SALE AT €1,175,000 Euros
Don't miss this opportunity to buy the perfect Paris pied-à-terre! Located in the chic 7th arrondissement, this two-bedroom apartment is fully furnished and move-in ready. Overlooking the famous Saxe-Breteuil open-air market, the location offers Parisian living at its finest. A long balcony with an Eiffel Tower view is the cerise sur le gâteau – the cherry on top!
With its ideal location and Eiffel Tower view, this beautifully furnished Parisian apartment is an extremely rare find. Tastefully furnished and turnkey ready, you can step right into your own Parisian apartment. Every bit of space has been utilized to create a comfortable and welcoming Paris pied-à-terre.
Off the living room is a long balcony with a stunning view of the Eiffel Tower which you'll enjoy as you sit at your bistro table and sip your café. The balcony extends to one of the two bedrooms, longer than most and ideal feature for the master bedroom.
With nothing blocking the light, this apartment radiates light all afternoon with southwestern exposure. Calm and quiet with double glazed windows, you'll feel as cozy inside as you do outside where you'll mingle with diplomats and government officials at the neighborhood cafés. There is a reason the local café is called Aux Ministères.
Just outside your doorstep you'll find the marvelous Saxe-Breteuil open-air market, which sets up twice a week with one of the best selections of fresh produce, meats, French cheese, freshly baked bread, seafood and brilliant flowers. Shop alongside Parisians for the finest ingredients to cook at home – all with a view of the Eiffel Tower! We love this part of the 7th as you are in such close proximity to famous landmarks like the Eiffel Tower, Champ de Mars, L'Hôtel des Invalides, and the famous shopping street rue Cler yet you are living in the Paris of the Parisians away from tourist crowds.
Highlights:
Fabulous location in a prestigious residential neighborhood of the Left Bank in the 7th arrondissement, one of the most sought-after quartiers in Paris
Stunning views of the Eiffel Tower as you sit on the charming balcony that extends from the living area to one of the two bedrooms
The Saxe-Breteuil open-air market—one of the best in Paris—sets up bi-weekly (bi weekly means every other week, I think you mean twice a week) right at your doorstep! With a great neighborhood vibe, the bestseasonal fruits and veggies, seafood fresh from Normandy, delicious displays of French cheeses, freshly baked bread and so much more!
Short stroll from the famous rue Cler open air market street
A short walk to the beautiful Champ de Mars gardens to the Seine River – perfect for romantic sunset walks!
Excellent upper-level location on the 5th floor (6th floor American) in a building with elevator (walk up or down approximately 8 stairs to reach elevator)
Fully remodeled bathroom and kitchen
Washer and separate dryer
Double glazed windows in all rooms
2 bedrooms
1 bathroom with a shower and sink; 1 separate toilet
Tall French windows in the living area offer plenty of natural light
Kitchen with dishwasher, full-size refrigerator, oven, four-burner cooktop, microwave, Nespresso coffee machine, pots, pans, dishes
Full-size washer and separate dryer
From the street there are two doors that require security codes
Elevator
Intercom for guests downstairs to call the apartment from which you can press the button to allow them entry through the second door
Sold fully furnished and completely equipped
Remodeled bathroom
Basement storage room (cave)
Perfect location in the sought-after and stylish 7th neighborhood, a short stroll to the rue Cler open-air market, Champ de Mars gardens, Eiffel Tower and the Seine River
This gorgeous apartment won't last long.
SALES PRICE: €1,175,000 Euros
Left bank, heart of the 7th arrondissement. Location is everything and this apartment is set in one of the nicest neighborhoods in Paris. The apartment is surrounded by cafés, shops, restaurants and open-air markets; it retains its original Parisian feel.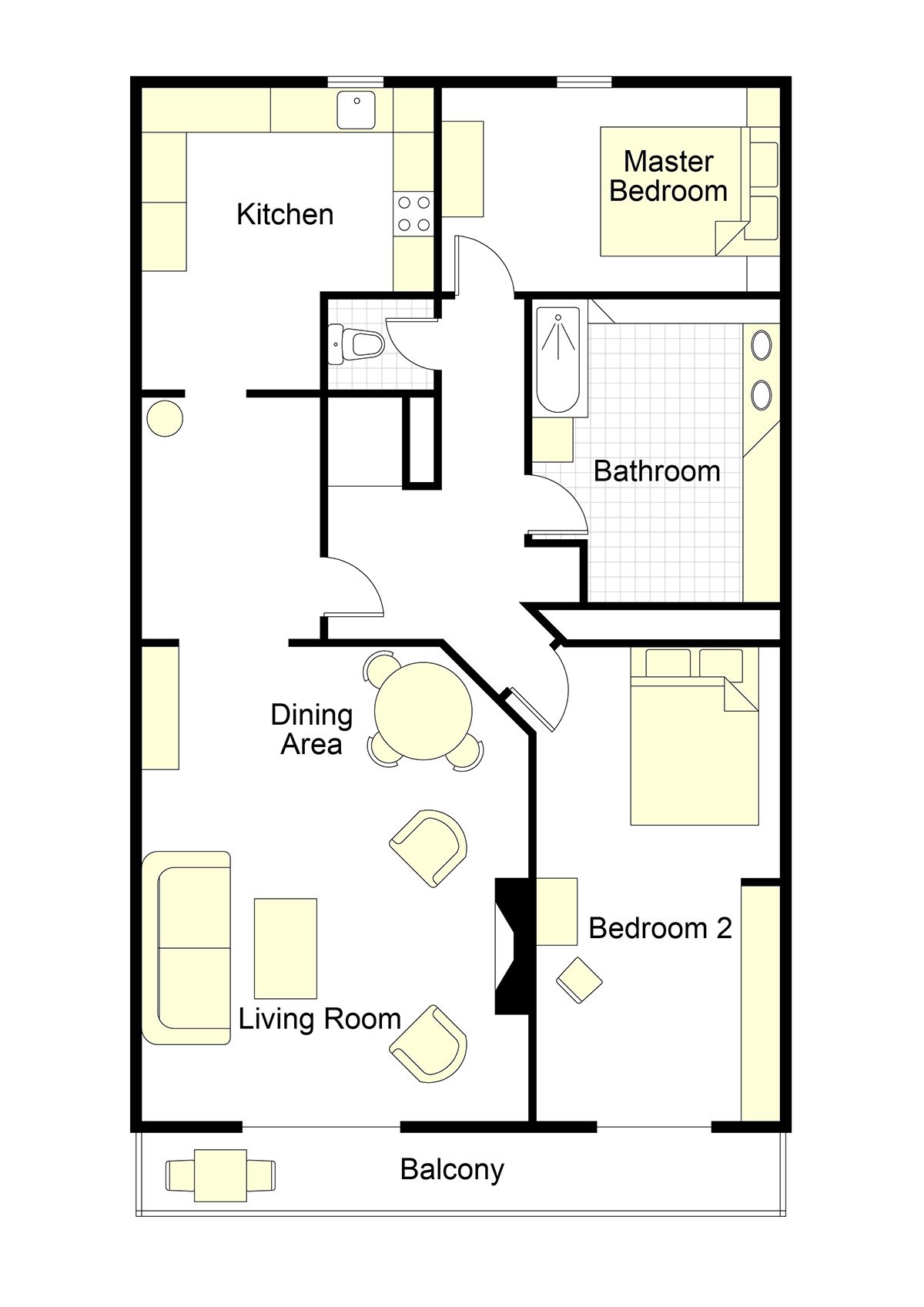 If you would like more information about this property please contact us here, or email us at: [email protected]