Brief, Breezy and Foolproof Itineraries to 6 European Cities
Wall Street Journal January 16, 2019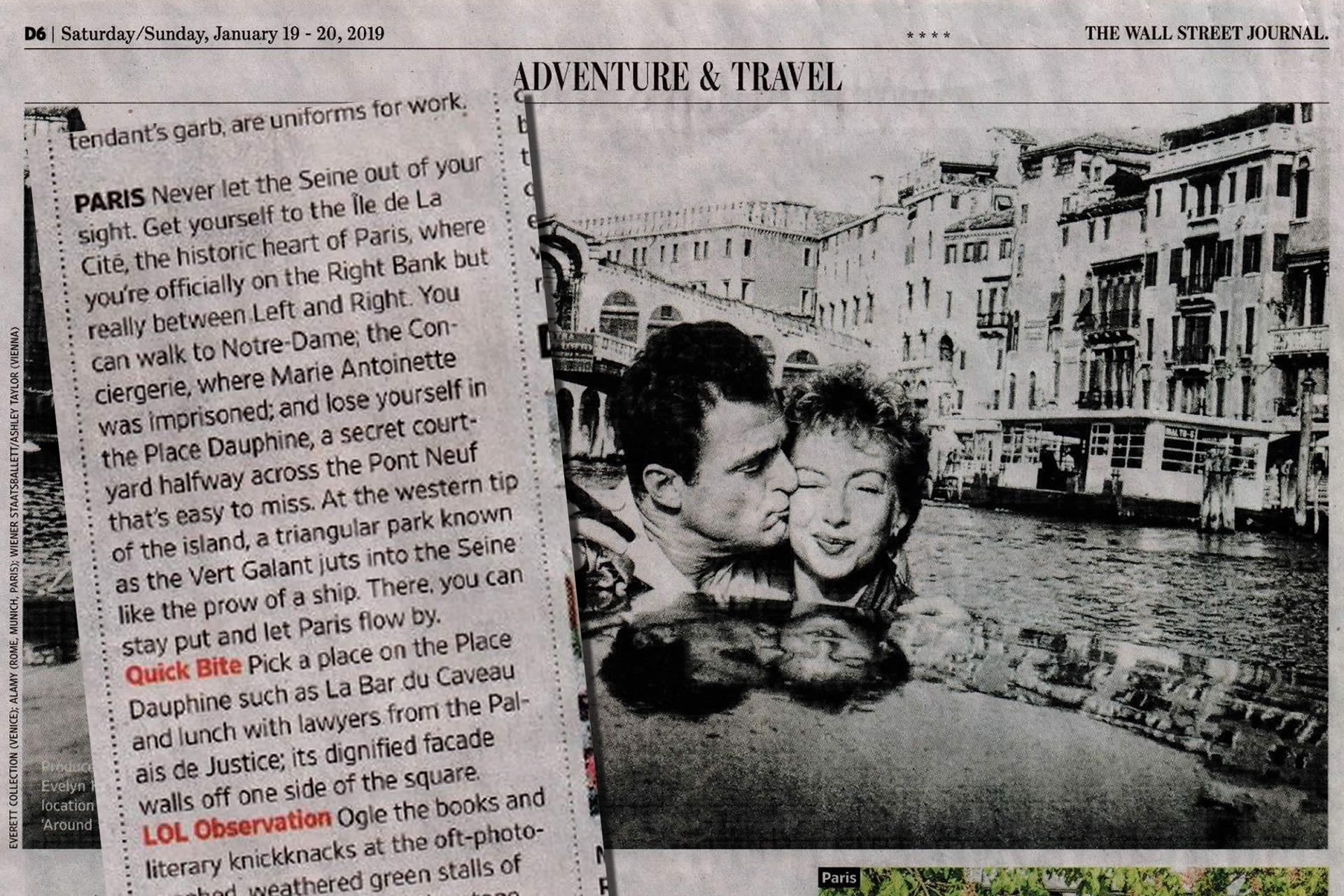 The historic square that is home to Paris Perfect's La Place Dauphine luxury apartments gets high praise from the Wall Street Journal.
Paris
Never let the Seine out of your sight. Get yourself to the Île de La Cité, the historic heart of Paris, where you're officially on the Right Bank but really between Left and Right. You can walk to Notre-Dame; the Conciergerie, where Marie Antoinette was imprisoned; and lose yourself in the Place Dauphine, a secret courtyard halfway across the Pont Neuf that's easy to miss. At the western tip of the island, a triangular park known as the Vert Galant juts into the Seine like the prow of a ship. There, you can stay put and let Paris flow by.
Quick Bites Pick a place on the Place Dauphine such as La Bar du Caveau and lunch with lawyers from the Palais de Justice; its dignified facade walls off one side of the square.
Sign up for our Vacation Perfect newsletter and real estate updates.