Itinerary Planning and Restaurant Reservations
Planning a trip to Paris, but not sure where to start? Let our experienced Travel Design team help you customize your perfect holiday in Paris! From fully personalized travel itineraries, restaurant recommendations and booking, to a neighborhood get-acquainted tour -- we can help you create your dream Paris getaway.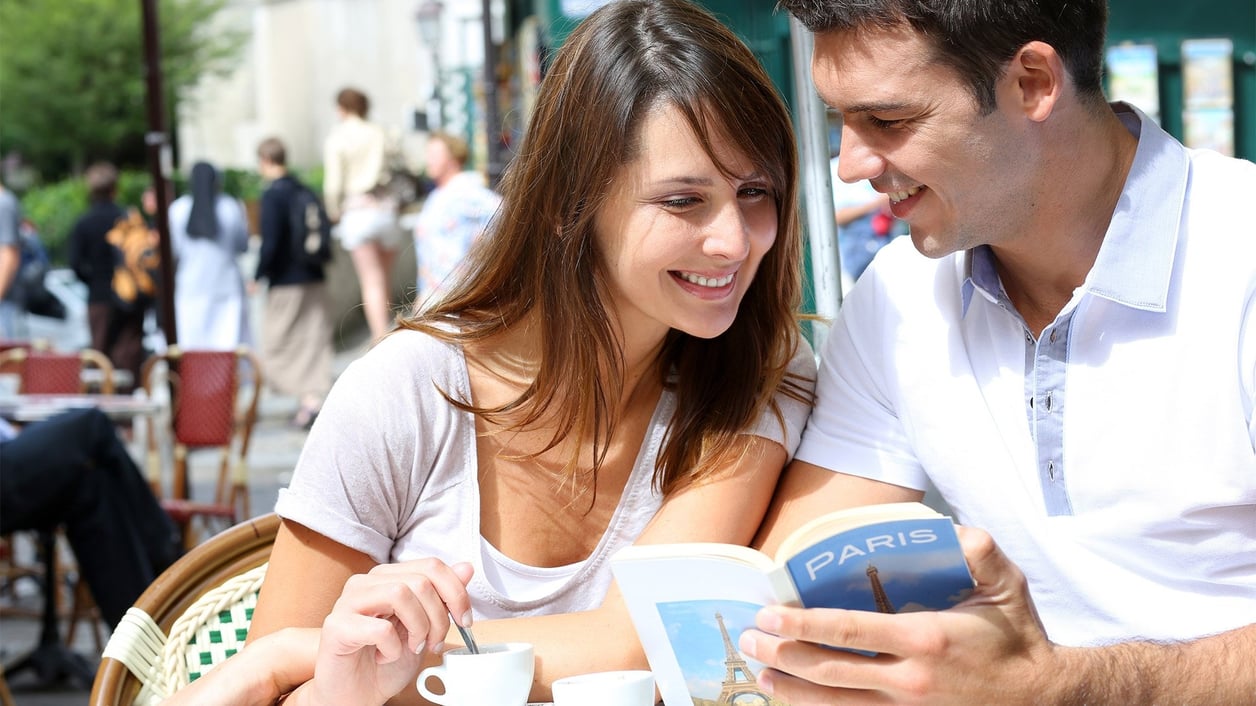 Paris is one of the most beautiful and exciting cities in the world! There is so much to see and always something new to experience, whether it's your first or 50th visit! We are waiting to assist you in designing exclusive travel experiences from great restaurant recommendations and reservations, to neighborhood welcome tours, to full itineraries and the best tours.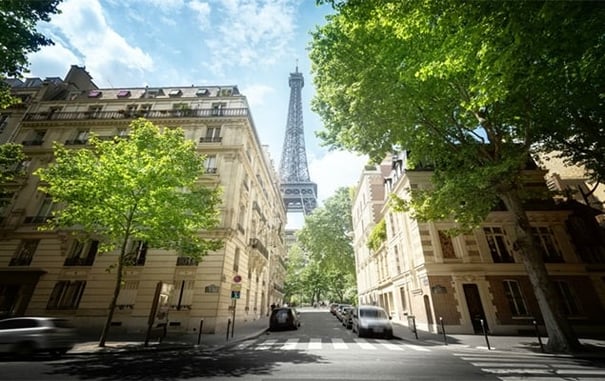 Neighborhood Tour
Get to know where to buy the best croissants, favorite café's, local supermarket, cheese stores, open air markets and much more!
This welcome introduction to your neighbourhood is designed to leave you fully equipped and ready to head out and explore Paris. We'll meet with you at your apartment or neighborhood cafe to answer all your questions, and then walk with you in your neighborhood to show you around, so you'll know where to find the best of everything, where your nearest metro station (or bus, taxi or bike station!) is, and how to use these, as well as tips and ideas to help you feel at home in Paris.
Neighborhood tour: €215
Contact our concierge at: [email protected]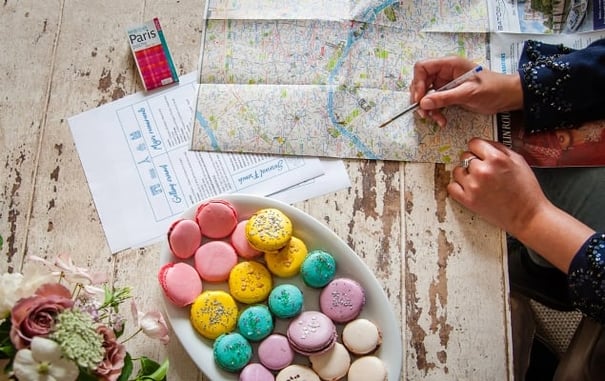 Customized Itineraries
Paris Itinerary Planning and Booking for up to a week in Paris.
Email Karina at: [email protected]
Create your perfect Paris vacation with a local expert and travel consultant. With more in depth knowledge and range of offers than a standard travel agency, our travel consultant works with you to create a personalized itinerary. From the introductory phone consultation to the final itinerary, we work closely with you to understand exactly how you want to enjoy Paris. We suggest current exhibitions, activities or events based on your interests, we make sure to include your 'must sees' and we consider all members of your party to make sure everyone falls in love with Paris! We work with trusted partners always offer independent advice and options.
We will make additional suggestions of what to see and where to eat in different areas, and we won't make you run from activity to activity so that you'll have time to soak up the ambiance of Paris. You'll finish with a seamless itinerary which will let you make the most of Paris at your own rhythm, and take any stress out of the planning and booking process. We will email your final itinerary so you arrive in Paris excited and prepared, with all your questions answered, ready to enjoy every minute, and you'll know exactly where you need to be and when, thanks to a personalized google map. If you'd also like your tickets and activities booked for you, please provide your credit card, otherwise your itinerary will include payment links to the official service providers.
Itinerary Planning:
600€ for up to 7 nights of full itinerary planning (500€ plus 20% VAT)
540€ for up to 5 nights of full itinerary planning (450€ plus 20% VAT)
450€ for up to 3 nights of full itinerary planning (375€ plus 20% VAT)

(NOTE: Please allow a minimum of 30 days for this service) - Contact our concierge at [email protected]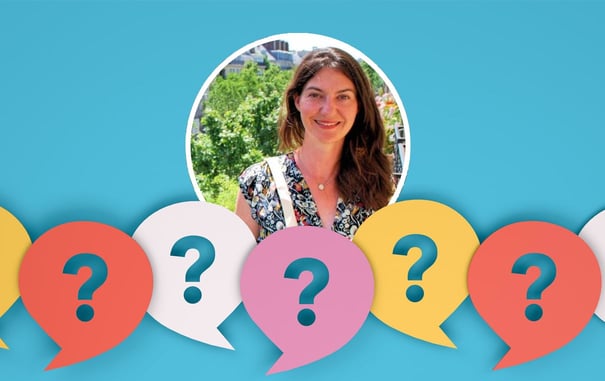 Ask the Concierge
Whether you're visiting Paris for the first time or regular travel to Paris our concierge Karina's recommendations will make it easy!
If you have questions about your stay in the City of Light, or would like to go through your itinerary, you can set up a call with Karina to discuss your trip. Having lived in Paris for 16 years Karina knows the best restaurants, café's and bistros that locals go to, places to shop, and can give recommendations and fine tune your plans so you can hit the ground running with all your questions answered.

Set up a call with Karina by emailing her at [email protected]
144€ (120€ plus VAT)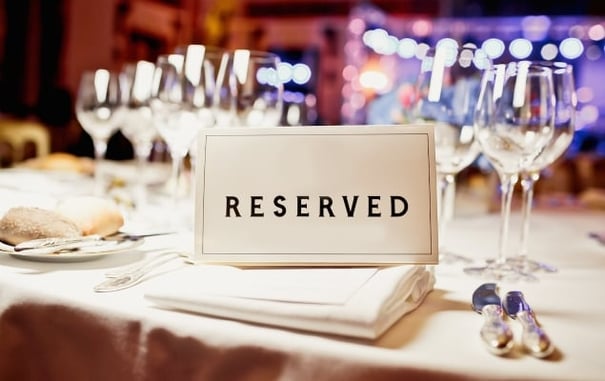 Restaurant Booking Service
Let us know your chosen restaurants, or enlist our specialized and expert team and we will be happy to help you select your restaurants, based on your specific tastes and requirements. We'll then secure your reservations for you, so you don't lose time tracking down numbers and worrying about making bookings in French. Once you're here, we'll be sure to reconfirm everything in advance on your behalf, and keep you updated by email. All you need to do is turn up on the night and enjoy your meal!
Restaurant Booking Fees:
Up to 5 of your chosen restaurants, booked and reconfirmed €210.
Bespoke restaurant consultation, recommendations based on in depth discussion or your preferences, budget, desired location, occasion etc. with input from a Paris food reviewer and up to 7 confirmed reservations €325.
Email our concierge at: [email protected]
Welcome Baskets of Delicious French Foods
Ready for you at your Paris Perfect apartment, or delivered to you soon after arrival
Light lunch for 4 - Fresh from the delicatessen, family sized quiche, or rotisserie chicken, baguettes, two French cheeses, a selection of charcuterie, a bottle of white wine, sparkling water, butter, grocer or market fresh salad leaves and cherry tomatoes with vinaigrette, dessert from the patisserie, freshly ground coffee and a bottle of milk, plus seasonal fruit and delicious French yoghurts, hand delivered in cotton tote bags. €310
Romance Gift Box - A delicious bottle of Rosé Champagne, French chocolates and macarons, a bouquet of flowers and card with your message of choice delivered in a pretty box. €260
Stocking your kitchen - To give you a head start on your vacation and complement what is already provided, we deliver fresh croissants and a baguette fresh from the boulangerie, French butter, fruit jam, a selection of seasonal fruit, tea and coffee, roasted and freshly ground for you in Paris, a bottle of French wine, charcuterie, French cheese from the fromagerie and a bottle of shower gel, delivered in a cotton tote bag perfect for taking to the market. €240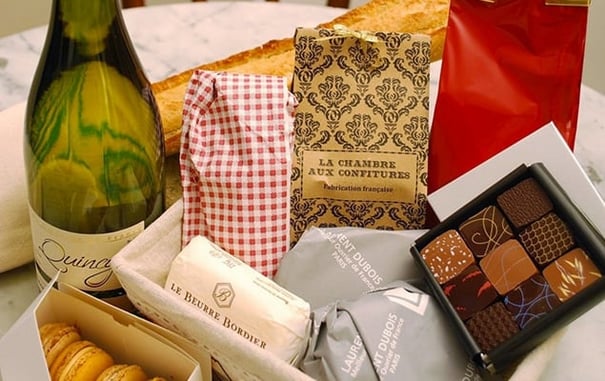 Parisian aperitif - A bottle of French white wine to go perfectly with a selection of 3 cheeses, savoury crackers, charcuterie, cornichons, olives, grapes, toasted nuts, baguette and butter all from our favorite suppliers and producers. This makes a good welcome to Paris gift and is delivered in an attractive panier/basket. €200
Email our concierge: [email protected]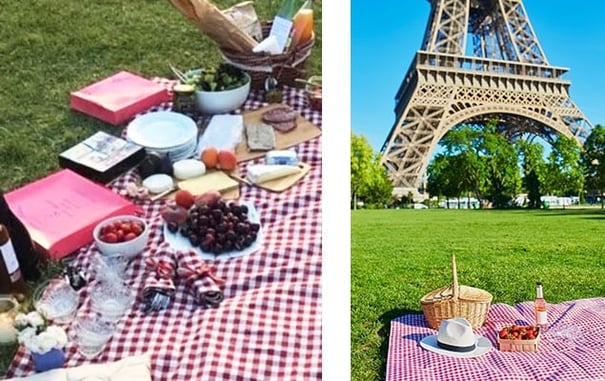 Picnic in your favorite Parisian location
A Parisian picnic including baguette, French cheeses and charcuterie, a fresh green and tomato salad with vinaigrette, white wine, desert from the patisserie, sparkling water and fresh seasonal fruit. We deliver your picnic to your chosen location, provide and set everything up for you, leave you to enjoy your picnic and return to pack up and remove everything up to 2 hours later, or earlier if you like. €360
BOOKING TICKETS AND TOURS PLUS AND ON-THE-GROUND CARE AFTER YOU ARRIVE
We love to help book activities from your own itinerary - from cooking classes to museums, boat trips to walking tours, send us the details, and we will use your credit card to book these for you securely through the official providers. Tickets and details will all be delivered to you by email, outlining provider cancellation policies and contacts so that you can be completely autonomous here. Of course if you do need extra assistance, we can provide this!
Booking Assistance Fees: Book up to 4 of your chosen activities/tickets €150.
On-the-ground assistance when you're in Paris: €85/hour.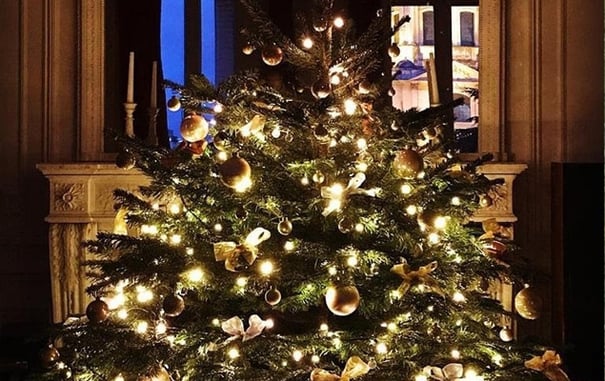 Christmas Trees
Traditional, pretty French Christmas trees, locally and sustainably sourced, brought to your apartment and decorated with festive glass balls, hand tied ribbon and warm white lights. We even come back to remove and recycle the tree, and clean up afterwards.
Christmas Trees - Approximately 150cm / €395
Please contact our concierge [email protected] for more information.
Guest Reviews of our Itinerary Planning Service
Gregory and I really enjoyed our tours. All guides were well informed and extremely knowledgeable. Highlights were the Louvre and the Orsay. Jonathan brought to life and connected well all the periods of art history from Mesopotamia through Impressionism. We had a year course in 5 hours. We loved the Yves Saint Laurent museum. Thank you for finding these treasures. Judy Judy K.
Hi Rosa, We are at Orly, waiting for our flight home. We want to thank you all again for your generosity and kindness. Paris Perfect's constant attention to all the details and our continued comfort has made this journey a wonderful one that we will not soon forget. Merci! Karyn L.
Truly a "Perfect "vacation. What made a beautiful apartment into a spectacular vacation was the Travel Design team who created a custom itinerary for my husband and I and our two daughters. Every single guide from the Sweet Side of Paris walking tour to the private tour of the Louvre coupled with incredible restaurant suggestions as well as all the tickets given to us upon arrival for the 8 days made the vacation a memory our family will always treasure. The custom photo shoot at the end of the trip in front of the Eiffel Tower has given us amazing photos for the future. We will absolutely use Paris Perfect again and we are grateful for the team's kind attention to every single detail. Molly S.
We had an amazing time in Paris - many thanks to you for all the great recommendations and people you connected us to for tours. The restaurant suggestions were amazing -- it is as if you knew us so well and all we liked to eat. The woman who led our tour in the Louvre was so kind and did the tour in both French (for our daughter) and English for us. We loved her. Thank you so very much. This was the best family vacation we've had and had so much to do with your thoughtful suggestions and network of resources. Many, many thanks! Ramsey A.
We are back home now from our wonderful trip to France. Thank you to the whole team for making it such a memorable experience for us. The restaurants were wonderful. The tours and tour guides were exceptional. They did a great job of working with our family and making it interesting for the kids and the adults. Highly recommend all of the guides. The cooking class was also a great experience. The day was so warm it made it hard to be excited about being in the kitchen and cooking but we learned a lot, and had good fun with it, Martha was very interesting and we enjoyed her. We look forward to working with you all again on a future trip!! Kristin V.
Dear Wendy, greetings from Canada! We are now back home, we had a wonderful time on our vacation. I will be recommending your services to others. I was nervous of course dealing on the internet and so far away. But I did not need to worry, the apartment was exactly as described, your services were provided as advertised, your staff went above and beyond before we arrived helping me compile our tours and that level of service followed through from the time we were greeted at the apartment to the time we were driven back to the airport. I appreciated the level of communication and attention to detail your staff provided... it made our trip so memorable. You have a good team in place and it shows. We met other Paris Perfect customers on our tours and they shared the same feelings and experience. We are already planning our return trip to Paris... thanks again, ever so much. Cathy L.
Sign up for our Vacation Perfect newsletter and real estate updates.