What Makes Us Different?
Our passion is to help guests experience a Paris vacation of a lifetime. From exceptional service to stunning rentals, let us show you why we're the most trusted vacation rental provider in Paris.
When you stay at a hand-picked Paris Perfect apartment, you can expect the very best value from the most trusted name in Paris vacation rentals. We promise the finest locations, luxury amenities and in-depth local knowledge so that the vacation fun starts from the moment you arrive. Before reserving, our friendly, English speaking reservations team can answer your questions about every apartment we offer. Once you arrive in Paris we work with a team of trusted local English-speaking experts to ensure you are welcomed and settled comfortably into your Paris Perfect vacation rental. When combined with our detailed apartment and neighborhood guides, you are assured a worry-free stay knowing we're there for you.
Your time is your most precious commodity. Our promise is to help you create the most magical Paris experience by taking care of the little details so you can simply relax and savor time with family and friends in the City of Light.
Know that you are in good hands with Paris Perfect – just take a look at what the experts say about us. Paris Perfect has been commended by travel expert Rick Steves for nearly a decade in his annual Paris guidebook, which is an essential go-to resource for any traveler. Find a full list of recent press coverage from major news outlets and online media about Paris Perfect here.

Continue reading to find out more about the key points that make Paris Perfect unique.
We're Here For You
At Paris Perfect, our guests are our priority. We have one goal: ensuring you have a wonderful stay in Paris. You may find other rental companies focusing on signing up hundreds of properties and striving for size. With Paris Perfect, you are our guest and your needs are paramount. We believe that many of our competitors have lost sight of what's important – providing quality, luxury touches, lovely décor, consistent and assured properties that guests will love. We're proud of our personally vetted and curated selection of apartments and can't wait for you to make them your home on your next Paris vacation.
We also use a French operating company that manages the apartments in Paris with full-time employees and a local Paris office with English speaking staff. Guests are assured of the highest standards of cleaning and maintenance at their apartment and they love knowing that helpful staff is nearby to solve any problems or answer questions.
When you arrive at a Paris Perfect apartment, you will be met by a friendly greeter who will introduce you to the apartment, show you how everything works, offer local advice and answer all your questions. When you stay with Paris Perfect you get the best of both worlds – the privacy of your own vacation apartment in Paris along with the comfort of knowing that there are people on-the-ground to help.
WELL APPOINTED AND CAREFULLY CLEANED APARTMENTS
At the apartments, you'll enjoy the comforts of top-notch cleaning services and amenities while at the same time savoring the authenticity and privacy of a home setting. Every apartment is carefully prepared to make it feel like home – for you. You'll be staying in an apartment carefully prepared just for vacation rentals, and that's an important difference when it comes to comfort that our guests enjoy. We provide quality towels, our own line of Paris Perfect branded luxury linens, Paris Perfect shampoo, conditioner, and lotion as well as thoughtful starter supplies of kitchen and laundry soaps.
Best Paris Locations
When you're traveling, location and amenities matter, which is why we guarantee properties in the finest locations with all the details you need. The apartments are located in "quartiers" surrounded by charming streets where you'll have the chance to happen upon the perfect bakery, the ideal food stores and restaurants - from chic to convenient. We've done our homework, so all you have to do is enjoy the very best of Paris at your doorstep.
Of course, you will want to visit all the great landmarks, monuments and museums that are just a short walk away. However, staying in a Paris Perfect apartment also allows you to kick back and enjoy a lazy afternoon curled up with music and a good book, or enjoy the Paris views from your windows, watching scenes of Parisian life unfold below. Fully refreshed, step outside and shop for food at an open-air market - to savor in your home away from home – or enjoy a meal in one of the many intimate cafés that abound in Paris. These are just a few of the unforgettable memories we help provide during your stay in the City of Light.
"Paris Perfect Rentals has an amazing collection of apartments from tiny poetic garrets to grand rooms overlooking some of Paris's famous landmarks. Pick your favourite neighbourhood and get exploring using the brilliant address book in your apartment, or ask the team to plan a day for you - they know all the best tour guides, cookery classes and restaurants." - From House & Garden
Trusted Reputation
We go above and beyond to make our guests happy during their stay. Twenty years of experience in the vacation rental industry has taught us that the key to happy guests is choosing only the best properties and providing excellent service from start to finish. And it shows in our awards and rave reviews in Travel + Leisure, Condé Nast Traveler, Town & Country, Afar, Wendy Perrin and more.
Insider Expertise
We love to show off our city, our local experts can make sure you see the best of it. Need a restaurant recommendation? Wondering which museum is best for your interests? Want to find a local spot to have a glass of wine and people watch? Just ask. We also serve as your in-country support resource if you have questions about your accommodations, neighborhood amenities or need a referral to a doctor.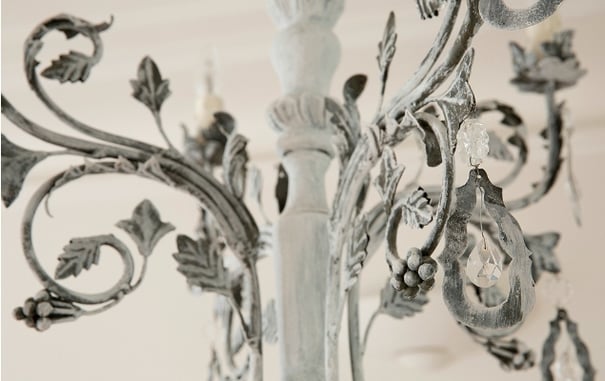 Historic Buildings & Apartment Features
We work hard to assure that the apartments have both quality furnishings and historic charm. Each Paris Perfect apartment is furnished with a combination of beautiful features and modern conveniences, such as comfortable beds, lovely furniture and modern lighting. Expensive sofas and mattresses are a must, and we buy the same high quality as you would find in Paris' luxury hotels.
The majority of the apartments also offer the following features*:
Elevators: no lugging upstairs with heavy luggage and groceries!
Air conditioning: an important feature on those warm summer days and nights. This a rare benefit among Paris short term apartment rentals, but we believe it's important for your comfort.
Free phone calls to landlines and cells in the United States and Canada (except Alaska). Free calls to landlines only in Europe, Australia, New Zealand and many other countries.
Free high-speed WiFi so you can connect your laptop and devices to stay in touch with family and friends.
English-speaking channels on the TV.
We have very high standards for each of the vacation rentals and hand pick only the very best where we know our guests will feel at home in Paris.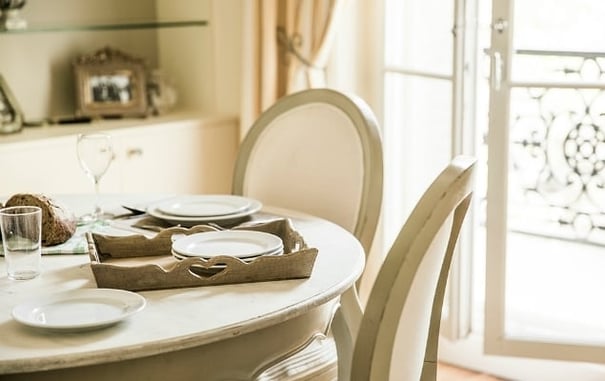 The Paris Perfect Value Promise
Renting an apartment in Paris means big savings during your holiday. When the cost of a small double hotel room in Paris can be $400-600 per night, the value of living in a fully furnished luxury apartment is clear. Here are a few more reasons you'll save big:
Prices for Paris hotels have skyrocketed in recent years, and they're still the same tiny, postage stamp size where you pay for wireless internet and every extra amenity including water. With Paris Perfect, you can rest assured that you're getting not only the best prices but also a beautiful home and worry-free holiday in Paris.
With a fully equipped kitchen, you'll save a ton of money when a cup of coffee costs $10 in a sidewalk café and hotels charge between $25 - $35 per person for breakfast. Just compare daily expenses with the incredible pleasure of shopping at the local open-air market or the local patisserie for a fraction of the cost.
You'll get the lowest prices for the best apartments in Paris directly from us.
Wireless internet is free in all of the apartments and nearly all include free calls to many countries around the world.
Prices include commissions and utilities - no surprises!
"Waking up in a quintessentially Parisian bedroom in the shadow of the Eiffel Tower, however, is just as magical as it sounds. Why stay in a featureless hotel when you can live like a local in this beautiful city?" - From House & Garden
Sign up for our Vacation Perfect newsletter and real estate updates.