Cairainne Fractional
The Cairanne apartment was out first Fractional offering in Paris, and it sold out in under a month!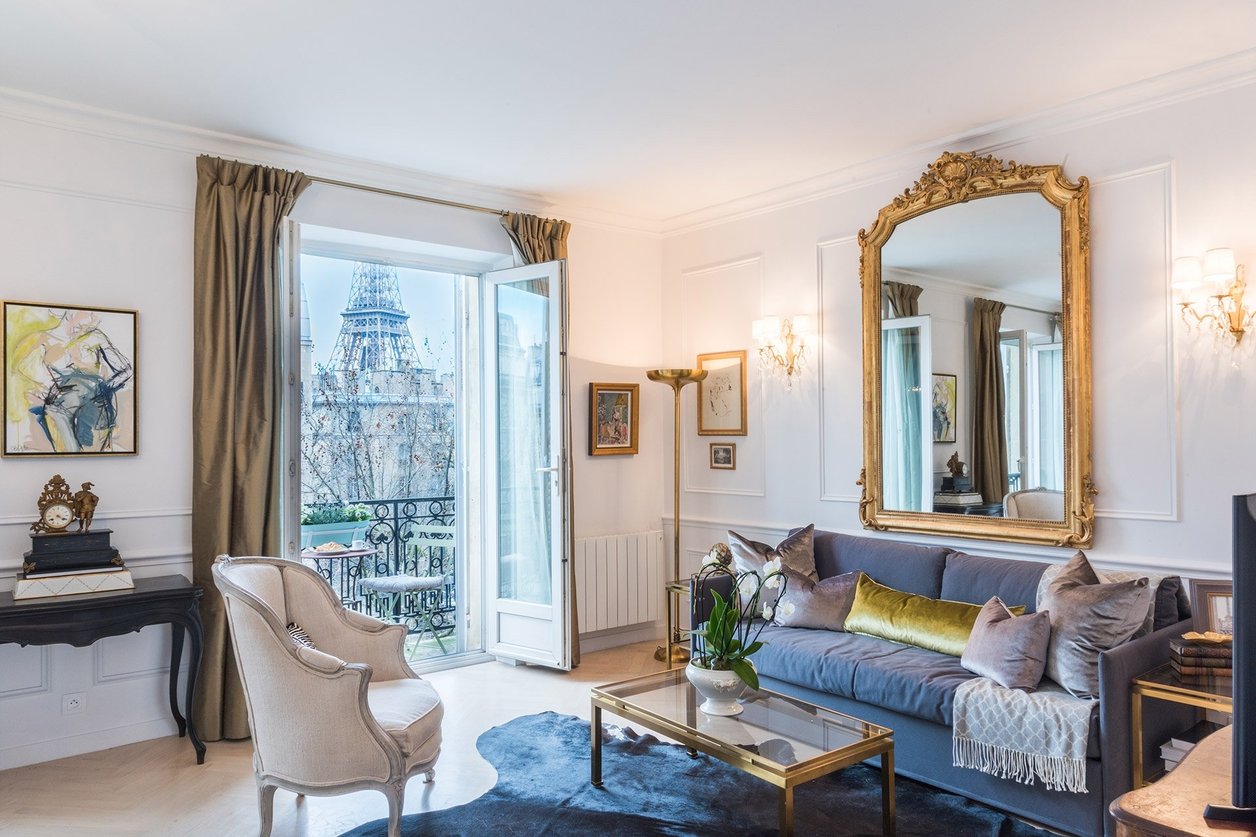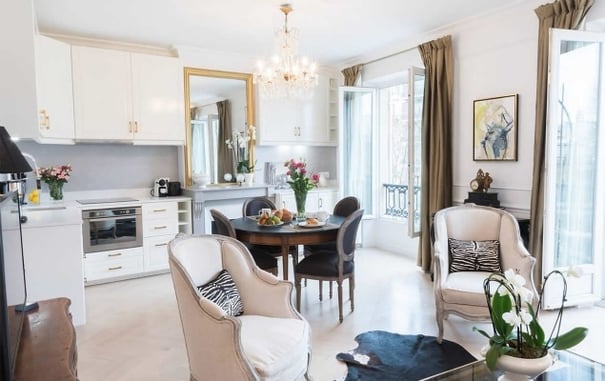 Cairainne Fractional: This lovely apartment sold out within one month and based on the interest and reviews from our first family of buyers, we decided to launch two more. Click here to see full photos and description of the Cairanne apartment.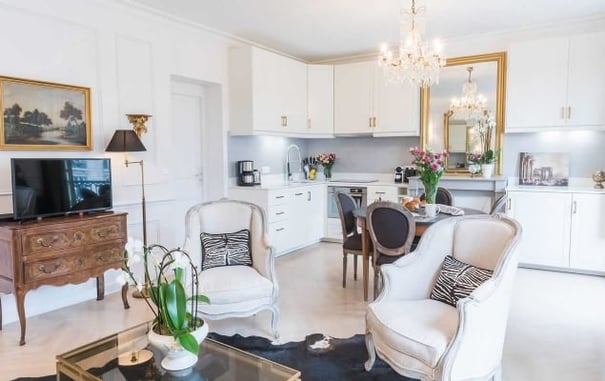 Introducing the Cairanne Apartment!
The gracious Cairanne apartment has extraordinary Eiffel tower views, a balcony for champagne toasts at dusk and tasteful elegance throughout.
Renovated to the highest standards and meticulously decorated by a renowned design team, the one-bedroom Cairanne apartment has a spacious sunlit living room with French doors that open to the small balcony. A sleek modern kitchen and dining table invite entertaining or romantic dinners chez vous. The serene bedroom opens to the quiet inner courtyard. It can accommodate up to 4 people with use of the high quality living room sofa bed. There are two full bathrooms and a powder room. We invite you to see for yourselves:
Located on a handsome tree-lined street in the heart of the Left Bank, it is a stone's throw from the Champ de Mars gardens and the Quai des Berges where you can exercise, cycle and picnic along the river. Within one block are the enticing restaurants and fashion boutiques on Rue St. Dominique, Rue de Grenelle and the famous Rue Cler with food purveyors and a rich selection of patisseries, boulangeries, charcuterie and cheese specialties. This neighborhood combines the best of convenience with luxury living.
Sign up for our Vacation Perfect newsletter and real estate updates.