Restaurant Reservation Service
Our Restaurant Reservation Service can help you reserve some of Paris' most sought-after tables so you can enjoy a dining experience of a lifetime in the City of Light!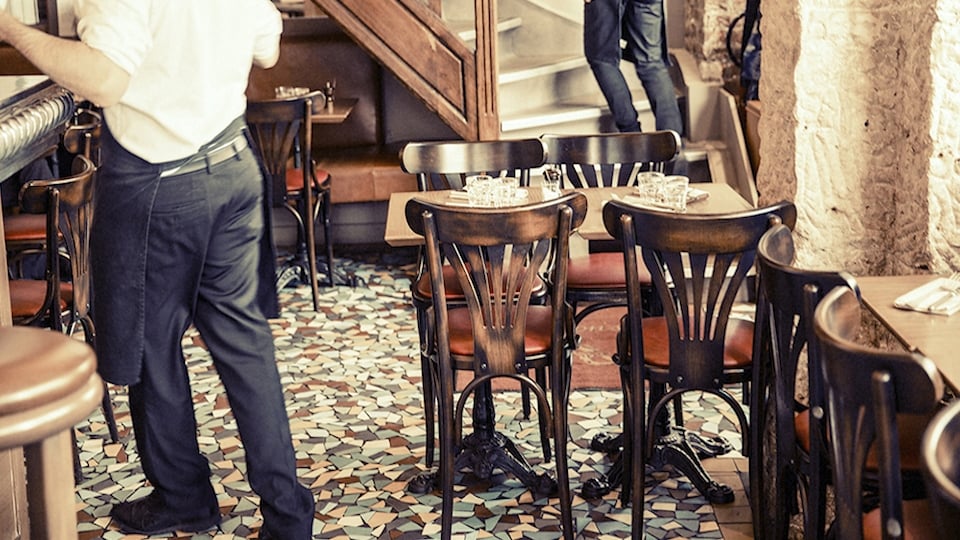 A vacation in Paris deserves to be toasted with a glass of fine wine, along with memorable meals that will be one of the highlights of your stay in the City of Light. Navigating the current restaurant scene can be challenging, however, even for the most seasoned travelers. Let our Travel Design Restaurant Specialist assist you – we have all the latest information of where and when to eat in every neighborhood, so just sit back and let us take care of all your reservations for you.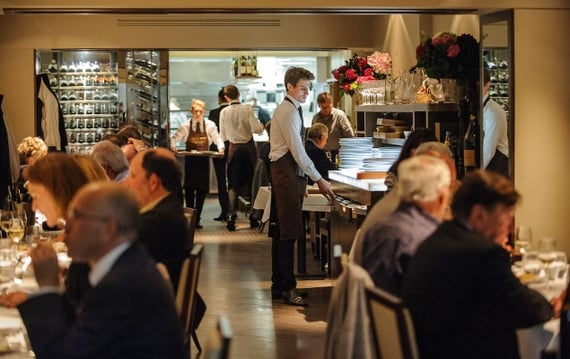 Enjoy a delicious taste of Paris' world-famous restaurants. Discover a variety of gourmet flavors at our favorite traditional brasseries, try inventive tasting menus and Michelin-starred dishes from the top-rated restaurants in the country, or savor the views from spectacular rooftop settings...the choice is yours.
Discover why guests love using our Restaurant Reservation booking service: we can help you secure tables at the best addresses in Paris, from the finest dining spots to little-known bistros that are beloved by locals.
From suggestions about where to enjoy lunch close to all the monuments and landmarks, to our handy guides on gluten-friendly and vegetarian cafés and restaurants all over the city, we've got it covered. We even know which places will be open (and closed) during the summer holiday period and over Christmas, saving you precious time when planning your vacation.
Reviews of our Restaurant Reservation Service
I really cannot imagine a more perfect evening. The restaurant that you recommended was outstanding. We were delighted with the food, wine and the proprietors. Such charming and talented people. Thank you from the bottom of our hearts. Debbie M.
Paris Perfect, you are doing a great job. You have the best concierge service. We had an excellent meal with a great bottle of Chambolle-Musigny from our favorite Burgundian grower, Meo-Camuzet. David P.
The birthday dinner was wonderful. The staff were so kind and accommodating. Even got my hand kissed by the fab waiter. Thank you again. Our last day here and then just memories. Perfect. That's what Paris Perfect is. Sondra W.
Restaurant Reviews
Au Bon Accueil: Hi Nicola, Au Bon Accueil ranked as one of our top dining experiences. The octopus was amazing and every other dish was as thoughtful and delicious. The wait staff matched the food. Highly professional, skilled and fun to watch as the night became busier and busier... I must tell you that having you make these reservations was invaluable. Each restaurant received us with such warmth and provided the best tables. On average, I'd say three hours of joy each time. Carl S.
Au Petit Tonneau: We had a marvelous evening at Au Petit Tonneau. The place was perfect - the food outstanding and Arlette made sure that everything was perfection. We could not have asked for anything more. Thank you for making this evening so wonderful for us. Jane H.
Café Constant: Thanks again for making our dinner with friends so exceptional. Café Constant was exactly what we were looking for in order to enjoy a special evening with friends. The food, wine, and service were fabulous. Jane H.
Chez L'Ami Jean: Chez L'Ami Jean was absolutely perfect. We may have had the funniest waiters we have ever had. Great for my birthday. Thanks a bunch. Bob K.
Chez Papa: Thanks so much for both the recommendation and reservation at Chez Papa. We had a wonderful evening at the Jazz club. Kevin K.
Claus St Germain: Breakfast at Claus was amazing, thank you for such a great recommendation. Ramsey A.
David Toutain: David Toutain was beyond description. We loved every minute of it and will return again and again. They were gracious, generous and the food was fabulous. Ruth K.
D'Chez Eux: Lunch at D'Chez Eux was wonderful, thank you! And to make it extra special, the President of France was here today! Tricia F.
Il Sorrentino: We had such a good time at Il Sorrentino last night. Thank you for your help. I would highly recommend Paris Perfect to others! Ann C.
Joséphine Chez Dumonet: We really enjoyed our dinner at Joséphine Chez Dumonet, we are still dreaming about it. Can you check if they have space for Monday as we'd like to go back there again! Sergio M.
L'Avenue: L'Avenue was parfait, as it has been in the past. Our table was right out front and we had such good service. Carol V.
La Fontaine de Mars: Thank you for your help on the restaurants!!! Fontaine de Mars was such a special experience. Thank you. Katelyn D.
Le Casse-Noix: Hi Nicola, just wanted to tell you that Le Casse-Noix was wonderful last night...the best yet! We have loved all our meals. Peg M.
Le Clarence: Le Clarence was absolutely perfect in every respect, including an astonishing little piece of aubergine -- truly amazing!! THANK YOU so much for making it all so easy, Nicola! Gary G.
Le Coq Rico: Thank you for arranging Le Coq RIco. Amazing. So delicious. I brought notes to write thank you's to the chefs and Chef Antoine came over to thank me for the note. What an enchanting day - Monet water lilies and a perfect meal after a special tour. Molly S.
Le Reminet: Thanks for the Le Reminet recommendation. The restaurant, the service, the location were all good. We really enjoyed it and would rate it among the top three for us so far on this trip. Len S.
Le Violon d'Ingres: The best dinner we had was at Le Violon d'Ingres. Great food and great service. Charles S.
Le Violon d'Ingres & Monsieur Bleu: All of the restaurants were amazing! Le Violon d'Ingres and Monsieur Bleu were truly dining experiences we will remember for a lifetime! Kristin V.
Les Cocottes: We had a wonderful time at Les Cocottes last night. We thought it was the best restaurant we've been to: great service, excellent food, and fun atmosphere. We also loved the other restaurants as well! Henk E.
Loulou: Loulou was AMAZING! This was so good and my husband's favorite meal. Everything was so fresh and in season. The atmosphere was so elegant, the food was just delicious. Thank you for the reservation! Wendy M.
Philippe Excoffier: You made a perfect choice chez Philippe Excoffier for us for the restaurant on our last night together. It was intimate and the food was delicious and not heavy or too rich. Chantal D.
Semilla: Semilla was my favorite restaurant. The food was amazing and beautifully presented! I will definitely want to go back when we return. The wine was so good and the service was really helpful. Wendy M.
Septime: Hi Nicola, I just wanted to let you know that we had a fabulous time at Septime last night. We absolutely loved it. Thank you for all your efforts to secure the reservation! Sarah O.
Verjus: Verjus: the best so far. Beyond what we remembered. Len S.
yam 'Tcha: Hi, yam'Tcha exceeded all expectations! The service was wonderful and the food, every single course, was exquisite. Thank you very, very much for making this happen; I really appreciate your efforts. Vanessa H.
Sign up for our Vacation Perfect newsletter and real estate updates.