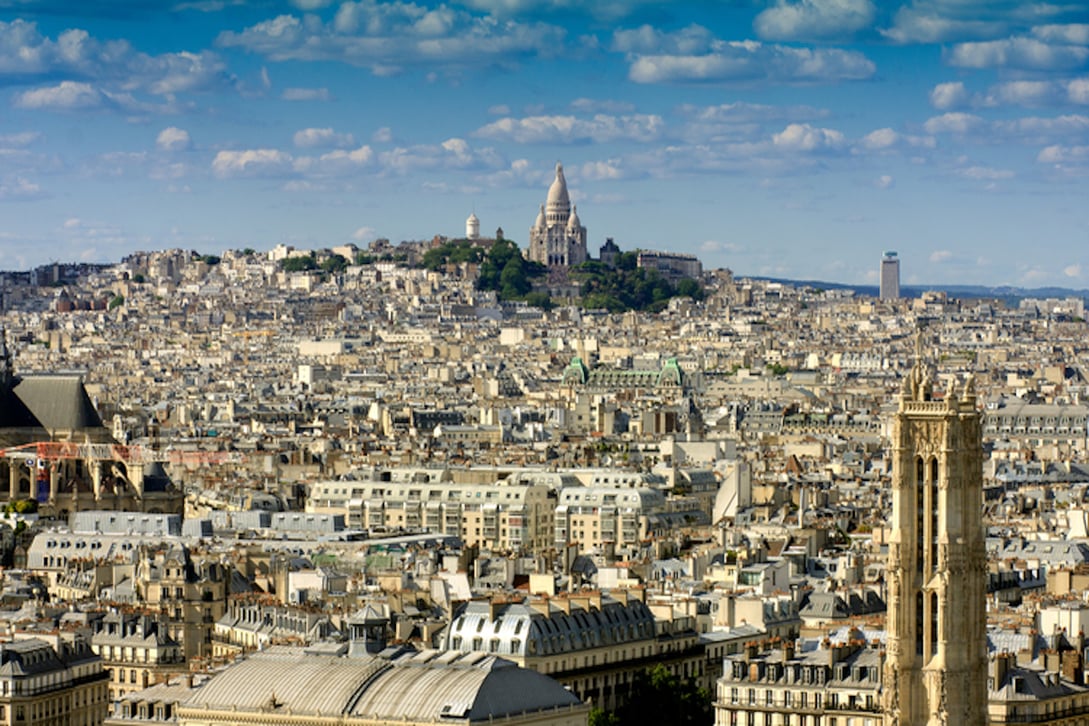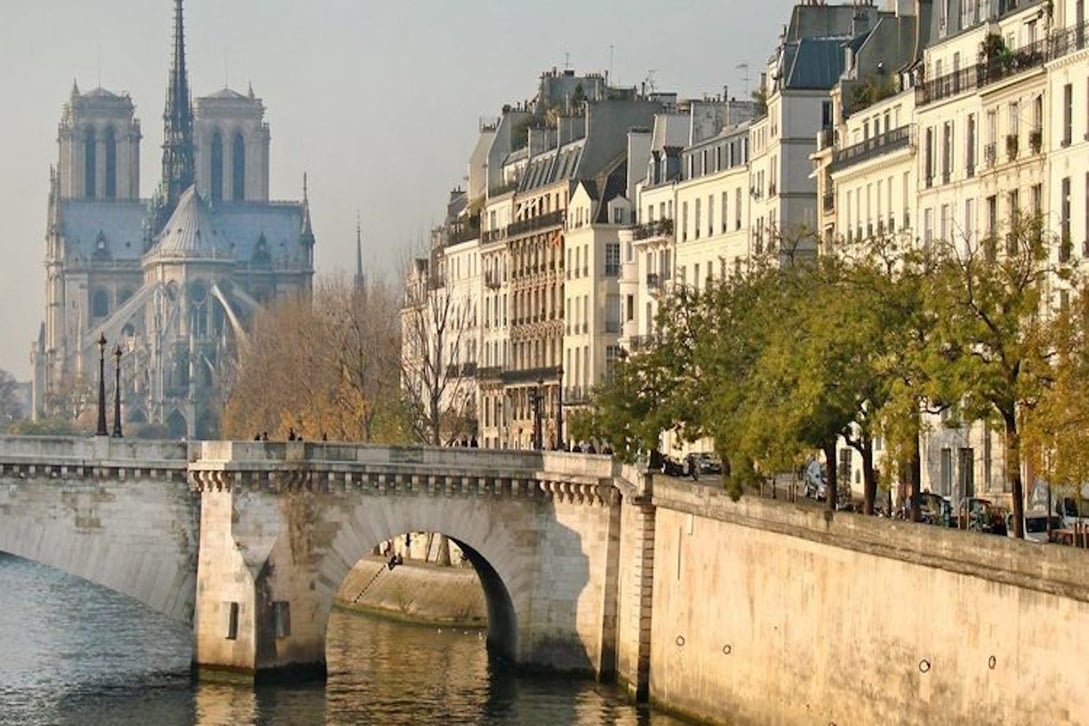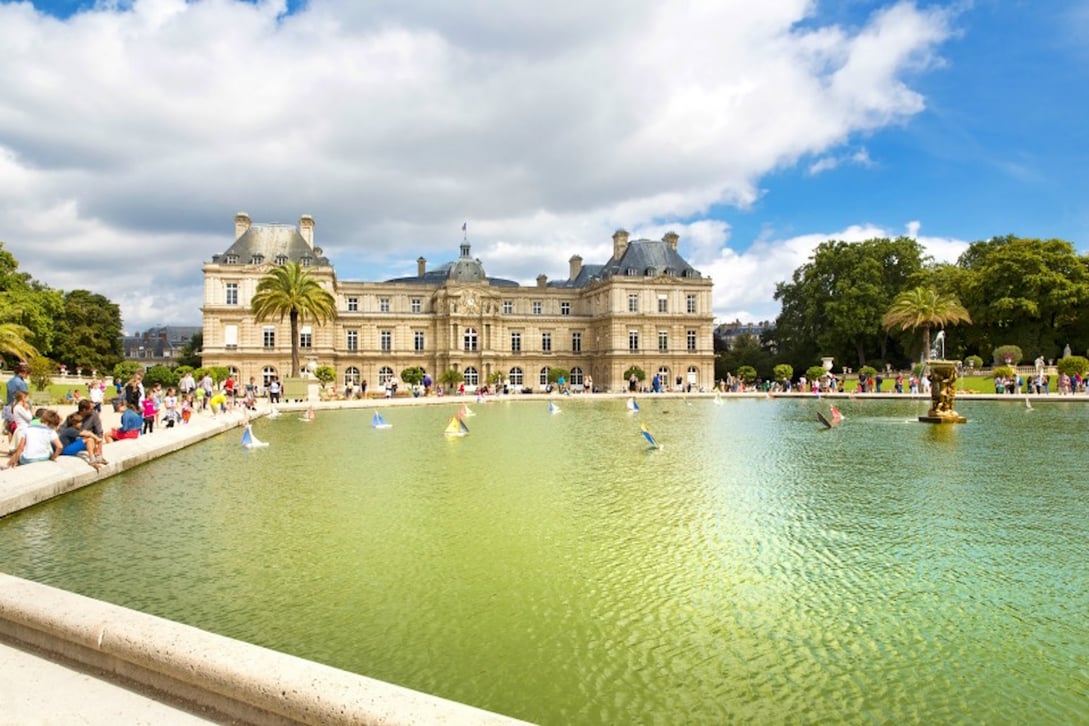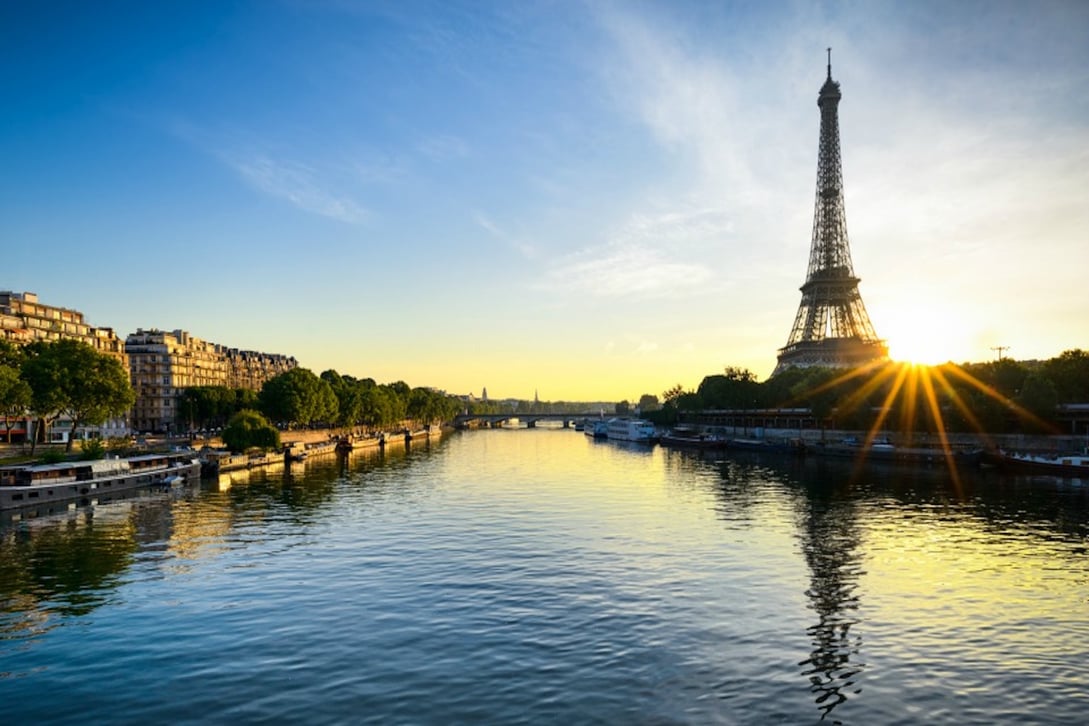 Best of Paris in a Day Private Tour
We've carefully crafted an itinerary that allows for an enchanting look at the illustrious city of Paris in one day. We'll stroll down boulevard-lined streets, gaze at prized art pieces in the Louvre, and dwell on the power of Gothic architecture on the Île de la Cité. In the company of an expert historian or art historian, we'll spend 8 hours unpacking the cultural and historical heart of "the City of Light."
Sites Visited
Île Saint-Louis
Notre Dame
The Church of Saint-Séverin
Saint-Julien-le-Pauvre
Luxembourg Gardens
Pont des Arts
Île de la Cité
Latin Quarter
Saint-Germain-des-Prés
Pont des Arts
Palais Royal
Opera Garnier
Louvre Museum
Price
Per Group (Up to 2 people): $1096.00
Per Group (Up to 3 people): $1242.00
Per Group (Up to 4 people): $1388.00
Per Group (Up to 5 people): $1534.00
Per Group (Up to 6 people): $1680.00
Tour Details
Paris grew from a small island town on the banks of a muddy river, the Île de la Cité, which is where we will begin our time together. We'll meet at a local cafe bright and early to give a short briefing on Paris and the surrounding area (with relevant maps) before embarking on our 'Paris in a Day' tour. First up: Notre Dame Cathedral. We'll discuss the medieval Gothic style and its architectural innovations as we explore the exterior of one of Paris's masterpieces. We'll talk gargoyles, rose windows, flying buttresses, and all the Gothic gems that represent this impressive period of architecture and engineering. We'll also touch upon the fire and the impact this had on the structure. We'll continue this medieval theme as we walk towards the Left Bank. We'll spend some time meandering through the Latin quarter, discussing anything from churches (Saint-Julien-le-Pauvre, Saint-Séverin, and Saint-Germain-des-Prés) to literary cafes to the bohemian spirit that emerged in the 20th century. We may spend some time in the Luxembourg Gardens as we soak up this vast expanse of green symmetrical beauty, commissioned by Queen Marie de Medici in 1612.

Our route will continue across Pont des Arts as we cross over to the Right Bank. We may take the time to explore the grounds of the Palais Royal as we discuss further the French monarchy and all its intricacies in alluring surroundings. At this point, we will break for lunch at a venue selected for our groups' tastes. Fueled on French food, we have the grand finale of our Context Paris full-day tour: the Louvre Museum. Our expert guide will dive into this vast collection, carefully selecting key works—a mixture of masterpieces (Venus de Milo, of course) and unknown treasures—to craft a narrative of kings, emperors, and the accomplished artists who served them. We will spend the remainder of our time touring the spectacular museum before we finish up our time together with an introduction on Leonardo da Vinci's Mona Lisa. We can leave together or explore freely at our own leisure if we choose.
At the end of our immersive full-day itinerary, we will emerge with a deeper understanding of this charming metropolis. We'll have ventured across the city to sites relevant to Paris's historic, cultural, and artistic identity. Hopefully, our "Paris in a Day" tour will leave us with chic Parisian taste to add to our cultural palate.
Make a Booking
Per Group (Up to 2 people) $1096.00
Per Group (Up to 3 people) $1242.00
Per Group (Up to 4 people) $1388.00
Per Group (Up to 5 people) $1534.00
Per Group (Up to 6 people) $1680.00
BOOK NOW
Make a Booking
Per Group (Up to 2 people) $1096.00
Per Group (Up to 3 people) $1242.00
Per Group (Up to 4 people) $1388.00
Per Group (Up to 5 people) $1534.00
Per Group (Up to 6 people) $1680.00
BOOK NOW