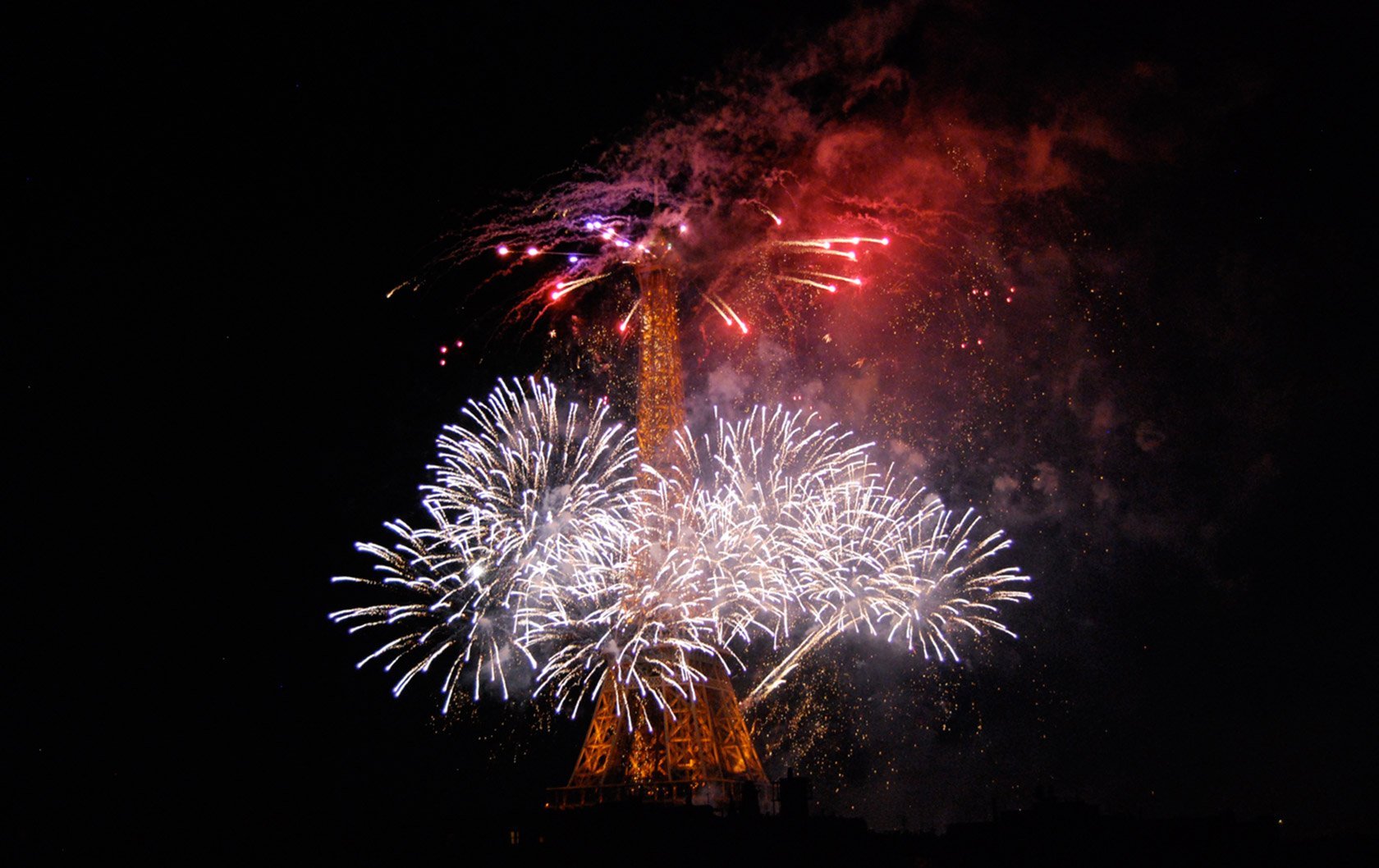 Bastille Day Fireworks in Paris
Months of planning goes into the show and they are undoubtedly some of the most spectacular firework displays you'll ever see — and just when you think it can't get better…it does. This year was dedicated to France's former colonies in Africa and all African nations. The music was excellent, from all African countries, lots of beat in time with the fireworks. You'll enjoy watching!
Many apartments at Parisperfect offer close-up views of the Eiffel Tower fireworks. It's hard to decide which one is the best, whether the Champagne Paris apartment, the Cognac rental, the Bergerac or St. Emilion vacation rental.
A family who rented the St. Emilion apartment a few years ago sent us this picture of their two sons enjoying Bastille day in Paris and the fireworks. I'm sure they never forgot it.