The school calendar strongly influences daily life in France. September is a visible reminder of the academic cycle with its signs of "Vive La Rentrée!" in every shop window. La rentrée, literally, "the return," means back-to-school time. This is is a big deal in France, even for people without children or whose children have left the nest. "Je vous souhaite une excellente rentrée!" is a phrase heard often at this time of year, as people wish one another a good September.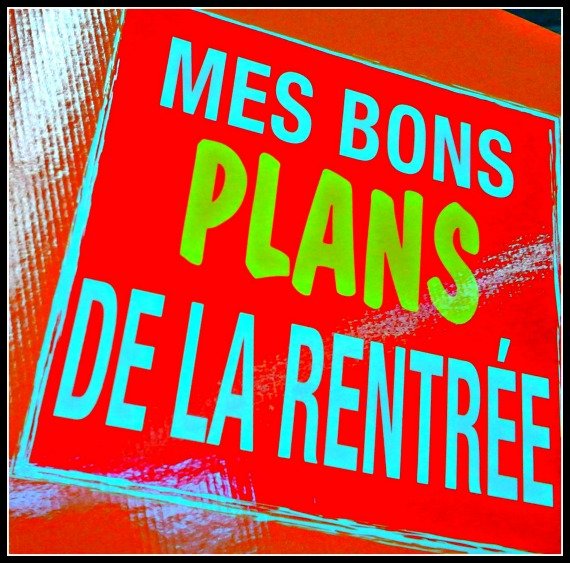 During the period of la rentrée, the shops are full of back-to-school products. It's a great time to pick up wonderful stationery items if office and/or school supplies are your thing. The shelves are full of the latest models of bookbags and backpacks, notebooks and binders, pencil sharpeners and glue sticks. I learned years ago that September was the moment to stock up on supplies such as sets of felt pens and plastic book covers for my childrens' textbooks, because once la rentrée is finished, these products are hard to find. (I think I still have a stock of liquid paper in my desk drawer; something no adult uses anymore but little ones, practicing penmanship, find to be quite handy!) French school kids still use fountain pens and I remember standing by my girls for what seemed like forever as they made their selection at the start of each school year from the beautiful displays of sleek writing instruments, hoping that the ink pen they picked would be considered cool by their classmates.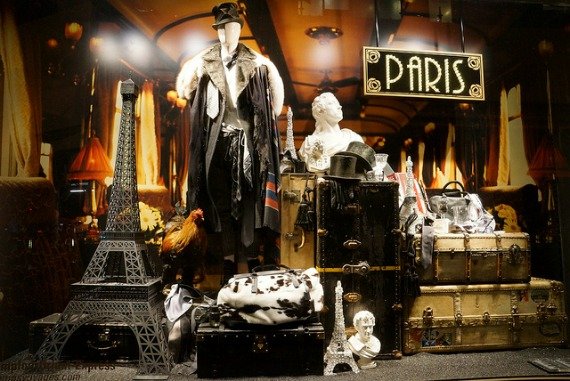 The fashions change in the clothing stores. Gone are the soft light colors of summer fabrics and back on the racks are the somber navy blues and blacks—the Parisian wardrobe of the non-summer months. Scarves replace sunhats; boots replace espadrilles. For the little ones, the appearance of "les blouses" (smock aprons) signals that it's time to head back to school. The grammar school set wears these protective smocks over their school clothes when they are painting or doing another potentially-messy activity.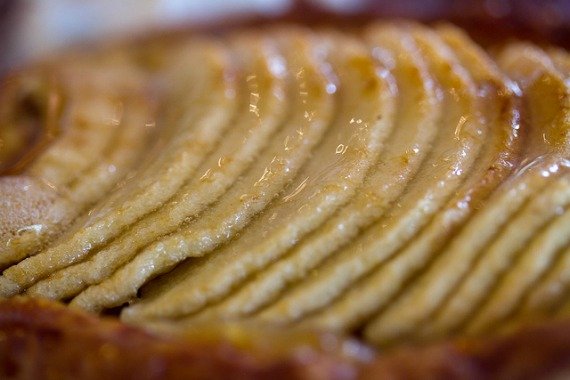 The bakery windows are another witness to la rentrée, with the desserts reflecting the entrance into the fall season. You'll see small cakes shaped like chestnuts, or acorns, or tartes boasting seasonal fruits such as mirabelle from the eastern region of France . The apple harvest ushers in the beautiful tartes aux pommes, with their thin slivers of apple fanned out in such a pleasing pattern.
For those without school children, la rentrée is a great time to take a vacation. Travel prices drop radically once September starts, and the traditional holiday spots like the Côte d'Azur–so packed with people during August–become delightfully accommodating in early fall.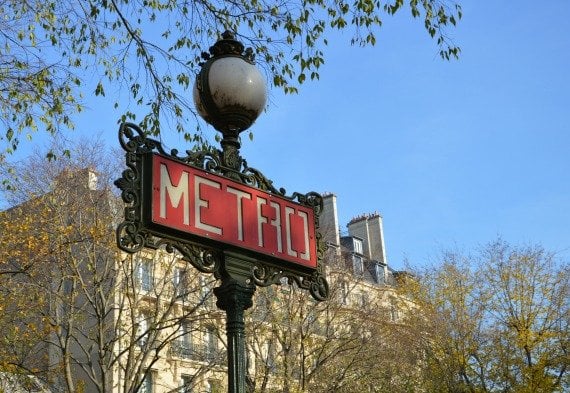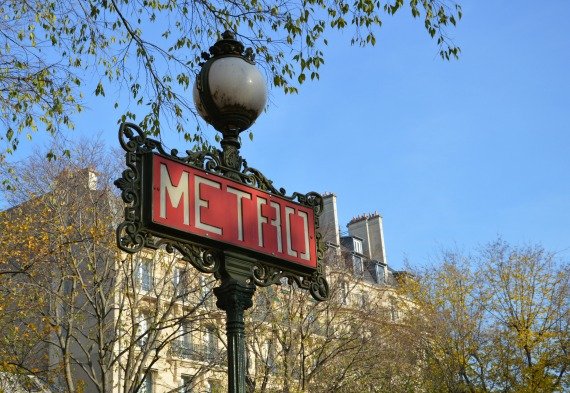 You can tell it is la rentrée by the masses of Parisians that suddenly flood the city with their cars. Even the urbanites who, just a few months ago, commuted by metro, decide that they have become attached to their vehicle during their time off and now want to continue driving it, despite no longer being on a leisurely holiday. This lasts about a month. Then, the drivers realize that it just isn't worth it to sit in traffic jams and feel their blood pressure rise as the motorcyclists bob and weave through the unmoving cars. October sees these drivers putting their cars back in the garage, and returning to their old transport-of-choice, the metro. But the phenomenon of the September traffic in Paris is well-known, and, mercifully, short-lived.
September is one of my favorite months to be a Parisian. The locals are generally happy, even if la rentrée means they are no longer on vacation. The weather is typically warm, with the sun continuing to set later in the evening, and life can be lived outdoors as long as the weather holds. There's a feeling of anticipation in the air, of renewal and a recharging of batteries. Even if we all don't have the fortune of moving up a grade, we all feel the sense that good things are coming and the happy message of Vive la rentrée is shared across the nation.
___________
Shelby Ocana is Californian by birth and Parisian by choice. She arrived in the City of Light for a six-month stay when she was 20 and three decades later she is still there, working in the field of study abroad and raising two bilingual, bicultural children. Paris is her favorite subject to write about. Even after living there for so many years, Shelby continues to find one new thing in the cityscape each and every day that thrills her heart and amazes her eyes.
(Image Credits: Printemps window by Josep M Marti, Tarte aux pommes by Aleks, Metro sign by Laura Thayer, all other photos by author)