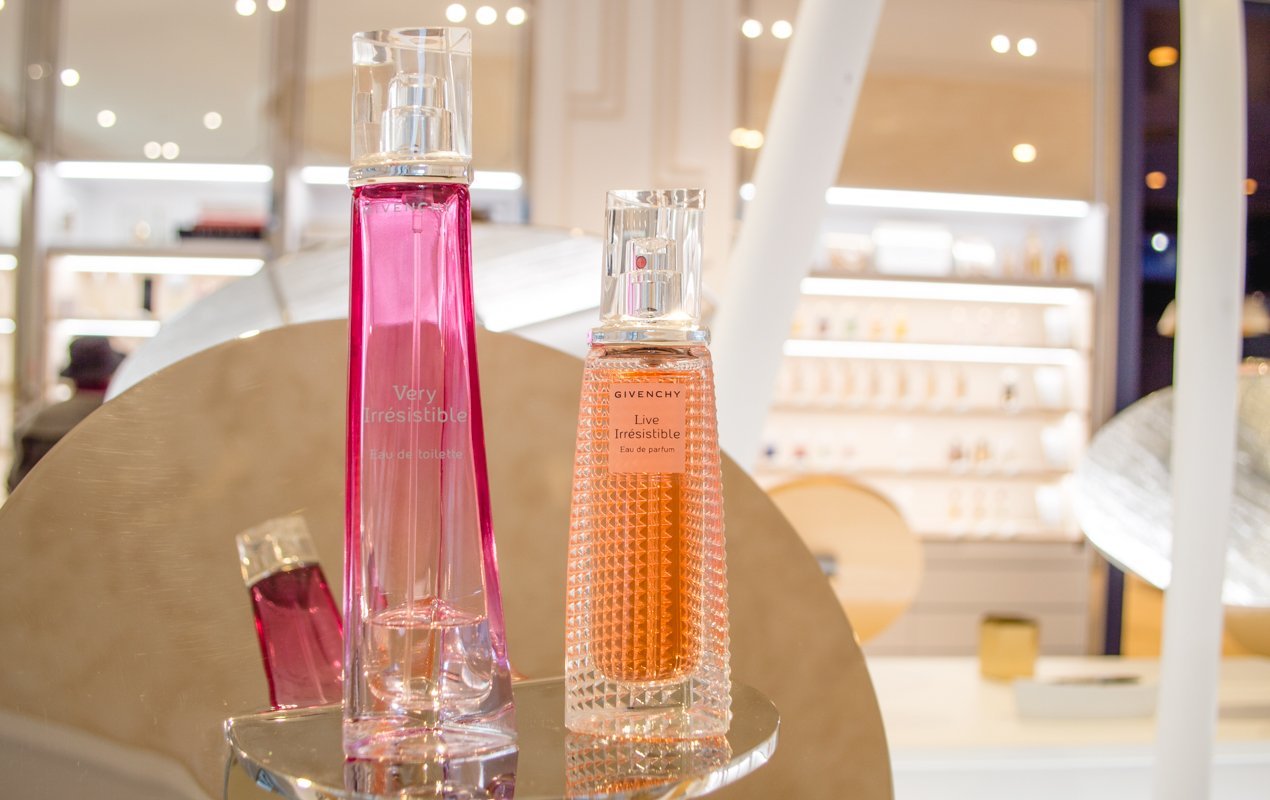 France is known for many things — fabulous food, exquisite fashion and historical marvels that could leave anyone in awe. Now another cornerstone of French luxury is getting the recognition it deserves. The Grand Musée du Parfum has finally opened its doors and is ready to take you through the history of olfactory pleasures!
For those of you that are sensitive to strong smells and the thought of walking through a perfume museum intimidates you, you have nothing to worry about. The scents are tightly controlled, so you only smell them in the specific areas you're supposed to, not just wafting incessantly through the rooms and halls.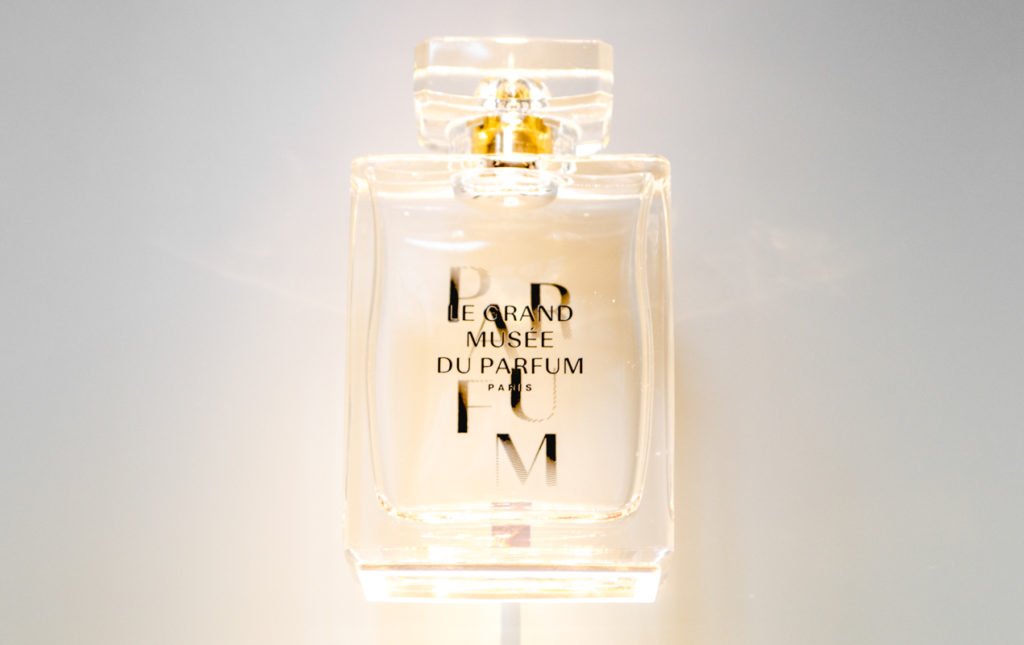 The museum is on Rue du Faubourg Saint-Honoré, one of the fanciest streets in Paris, full of designer boutiques, five-star hotels and unique art galleries. The street runs mostly parallel to the Champs-Elysées, less than ten minutes away on foot, so it's a great alternative if you want to do some high-end shopping without the crowds.
As you begin your visit of the museum, you are plunged right back through the history of scents. You are first met by colorful portraits of important historical men and women detailing how their relationship with perfume reflected their personality and even shaped certain historical events. Learn about how Catherine de Medici revived the practice of wearing perfume in France, or how Napoleon Bonaparte managed to go through forty liters (nearly eleven gallons) of cologne per month. Did you know that Chanel No. 5 was inspired by a prominent feminist and a desire to create an abstract woman's scent that didn't simply smell like a bouquet of flowers? You will devour the amazing origin stories of today's most recognized perfumes!
Making your way up the museum (did I mention the building is a 19th-century mansion?), you begin to learn how perfume works on a molecular level. You can test the sensitivity of your nose to certain smells and watch a clip explaining how the odors are extracted from flowers and other raw materials. A high-tech digital display of the human sense of smell shows how our brains are affected by these delicious substances.
In the next room over, you'll find yourself in a literal Garden of Scents, where bigger-than-life bouquets take you through a variety of smells especially made by perfumers to evoke memories and a sense of nostalgia. Don't be afraid to really put your nose into these bulbs! Once you're done here, you will enter into a sort of experimental room. A double-sided armchair allows you to send secret scents to a friend on the other side, where they have to then guess what the scent is. Along the wall, poke your head through fringe curtains and take in some less conventional odors, such as cannabis, absinthe and "libertine boudoir." Starting February 2017, the museum will offer special workshops, so be sure to see if they might have one when you visit!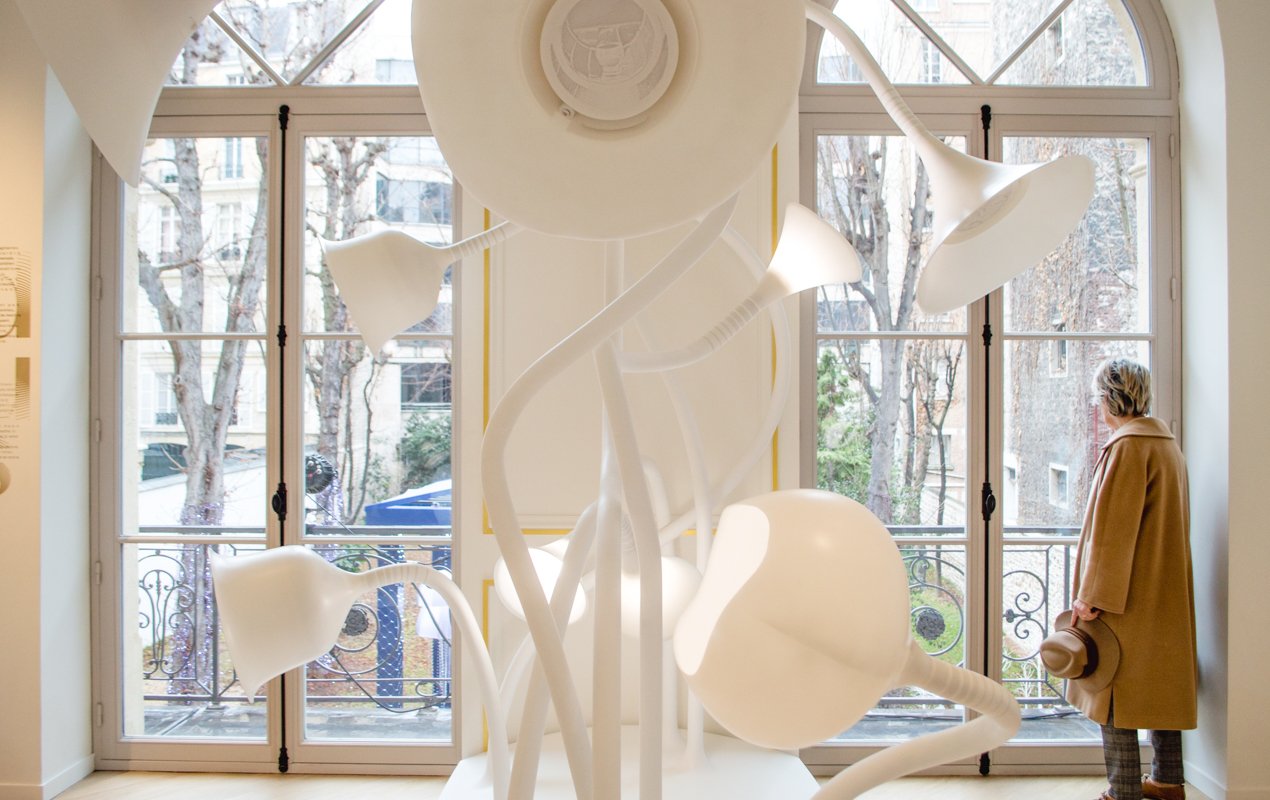 ​The visit comes to a climax on the next floor with the most impressive display of scents I have ever seen. When you walk in, you see these white droplets hanging from the ceiling. They contain little inconspicuous bronze orbs. Pick one up, take in the scent it contains and then put it to your ear as if it were a phone. It will tell you the specific scent you just smelled and the history of how it came to be used in perfumes! Did you pick one up in a language you don't understand? Put it back down on the base, rotate to left or right until little lit up letters show your preferred language! You can go through all the different scent notes that are mixed together to make your favorite perfumes. I spent the bulk of my visit here!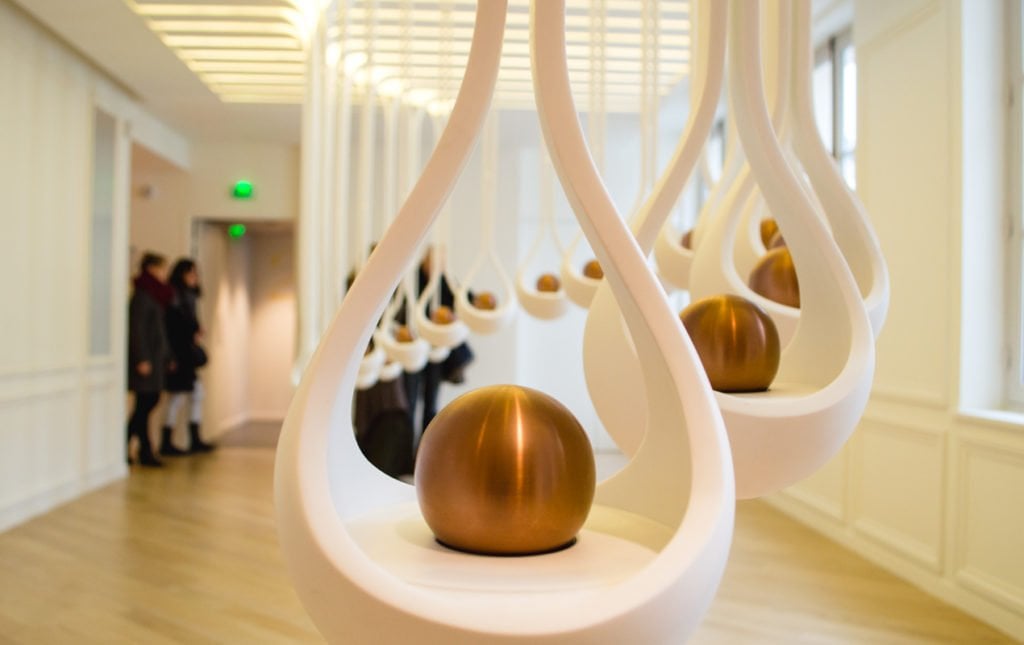 In the next two rooms, you can listen to famous parfumiers' opinions on different aspects of perfume-wearing. Do perfumes depend on skin chemistry? Do base, heart and head notes really matter? Should you wear the same perfume every day? You can feel the passion these scent-masters have for their craft. In a mesmerizing display of crystals and light, you can see how pure scents are mixed to create the most intoxicating of potions.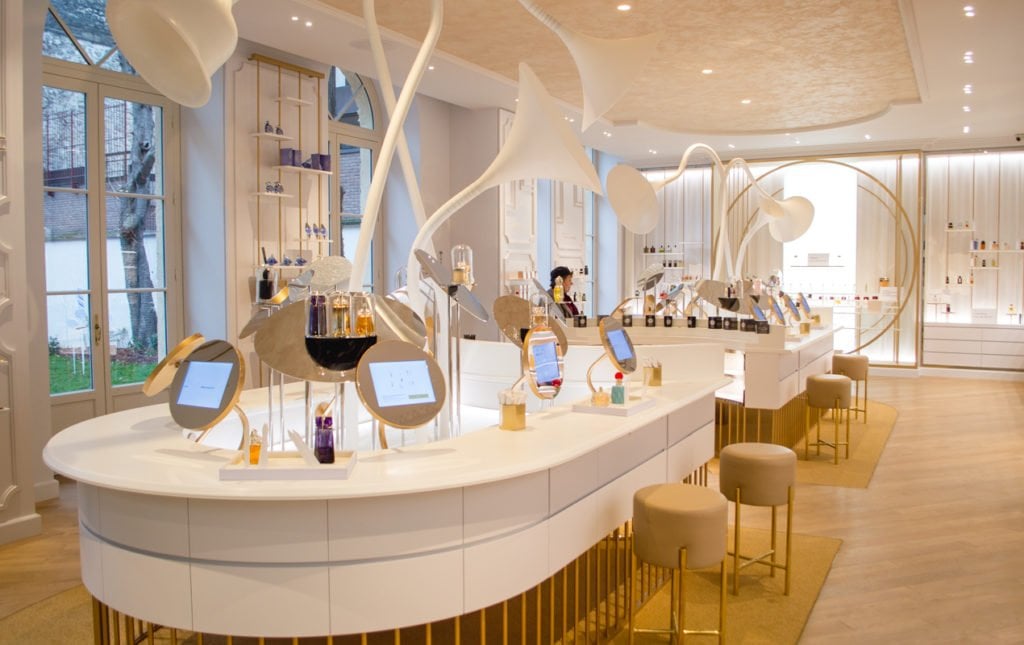 As your visit comes to a close and you head back down towards the exit, don't forget to walk through the gift shop towards the elegant room where you can indulge in the concoctions created by famous perfume and fashion houses. The staff is very friendly and have no qualms about answering any questions or guiding you through the collection of beautifully bottled perfumes.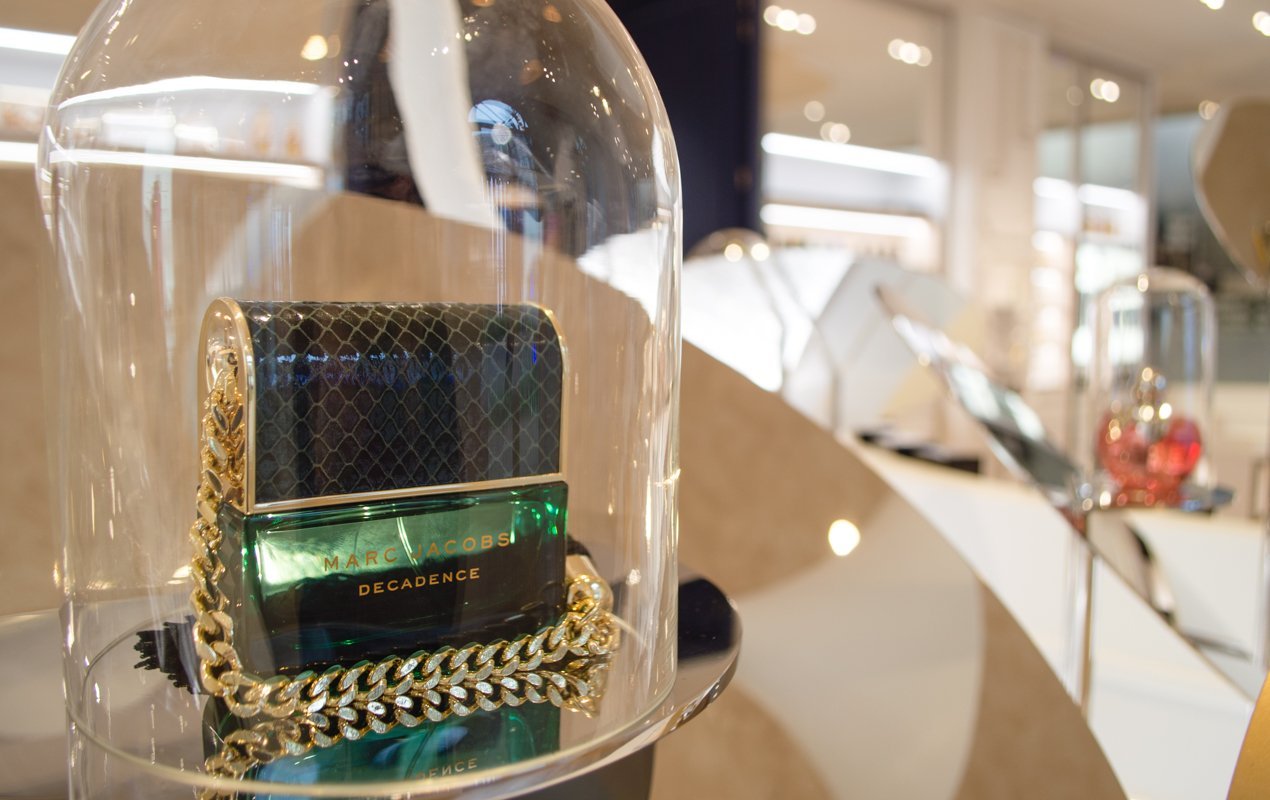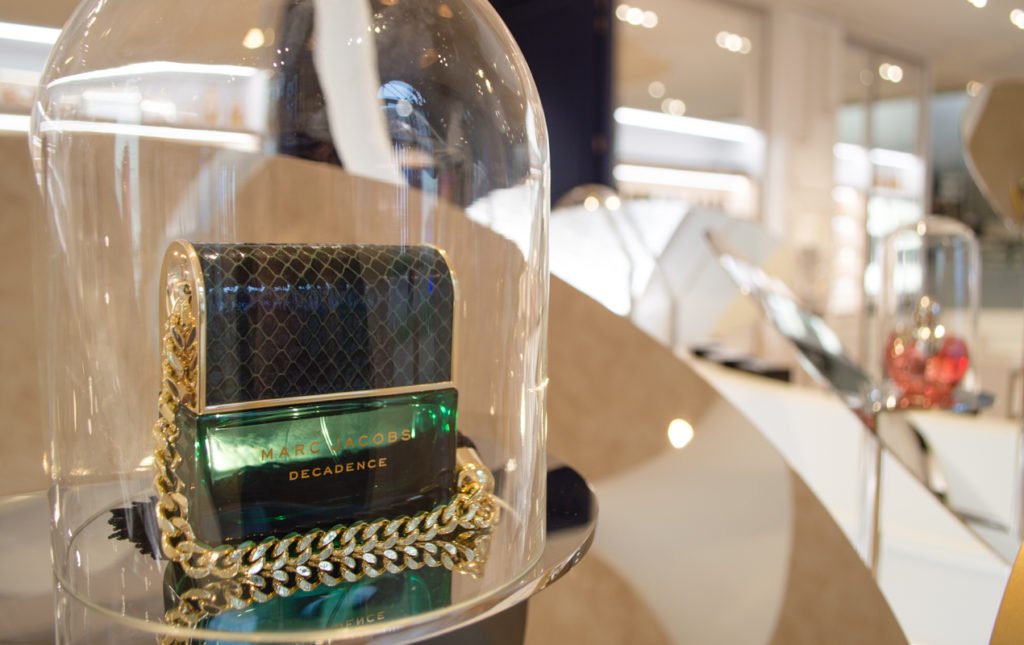 Whether you wear perfume every day or would rather go au naturel, Le Grand Musée du Parfum is a wonderful walk through the history, chemistry and passion contained in these magical little bottles.
Le Grand Musée du Parfum
73 rue du faubourg Saint-Honoré, 75008 Paris
Ticket: 14.50€, reduced price for children
Metro Miromesnil (lines 9 & 13), Franklin D. Roosevelt (lines 1 & 9)
Website
Note: There is an elevator that goes to all floors, so all areas are accessible to everyone.
(Image Credits: Daniela Serpa)