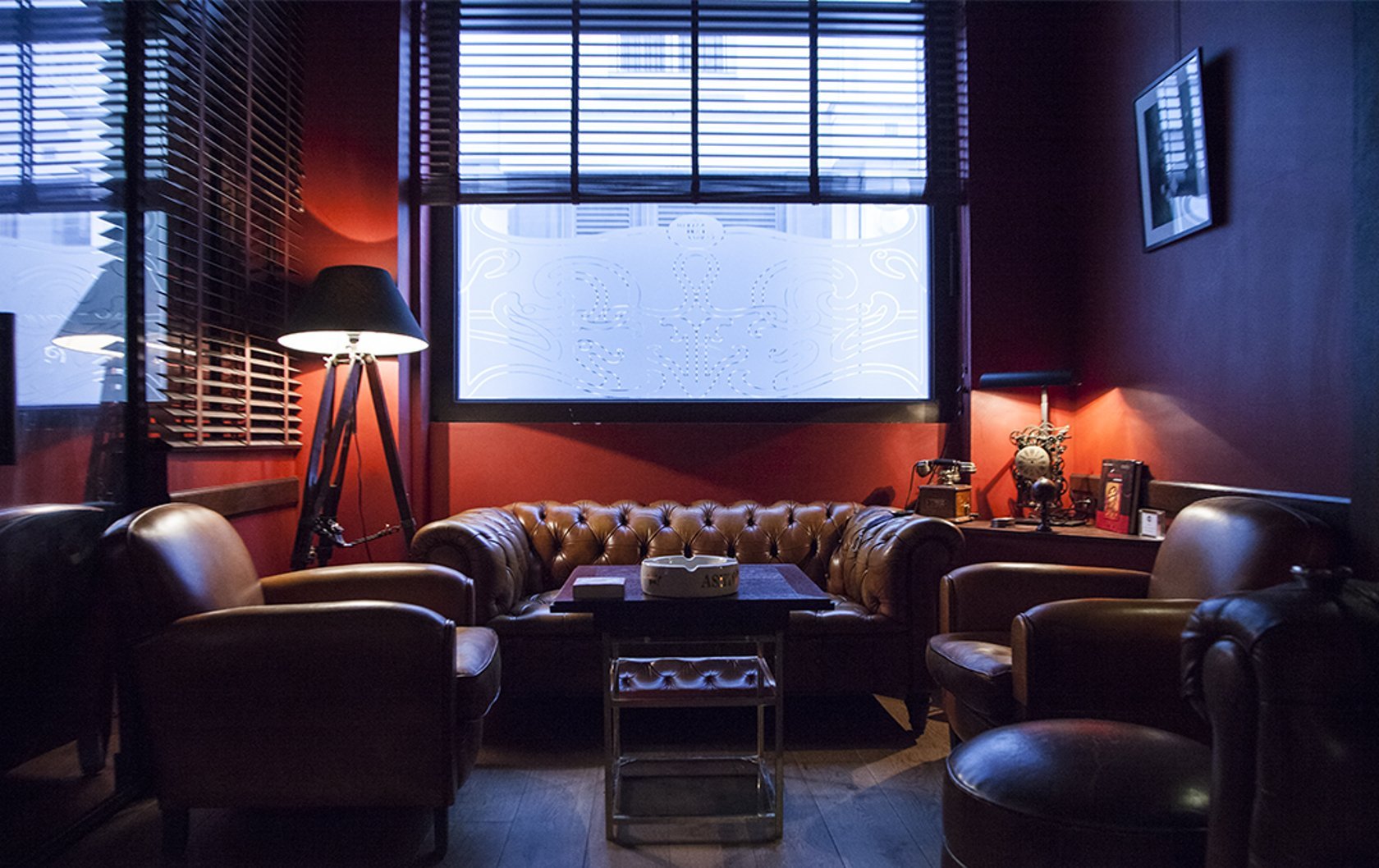 Photo: Gentlemen 1919
Tourist sights aside, there's a multitude of experiences tailored to guys in the most romantic city in the world. Football fans can join a stadium visit, go for a spin on a classic CV Citroen car tour or simply book a table in a hot bistro. Spread the Father's Day love on June 18th and read our picks for some Father's Day inspiration.
1. CV Citroen Car Tour
Boys and their toys. Dads can tour around Paris in a vintage Citroen Deux Chevaux – a wonderful way to see the city – the open canvas convertible top is perfect for balmy summer days. Fear not, an expert guide is on hand to reveal the secret side of Paris life. Snake through smaller streets untouched by tour buses, and visit some 20 top sights plus previously uncovered 'insider' places. The bonus? A meal on the first floor of the majestic Eiffel Tower. What a Father's Day surprise.
2. Time Out: Men's Massage
Time for some pampering. Book a men's massage at our favorite Paris Perfect day spa. For a Father's Day spa present, visitors can indulge in an energizing Thai massage (Nuad Bo-Rarn), a blissful aromatherapy massage or foot reflexology – perfect after traversing Parisian streets.
3. La Fine Mousse: Beer Tasting 
To amp up the macho, spend a day in this Parisian bar and restaurant as the ultimate day out for pops. Try taste testing over 20 beers on tap or sample the extensive wine list. They offer beginner and intermediate workshops for beer tasting, seasonal fare and creative small plates to nibble on.
4. Chow Down on Steak Frites at Le Severo
Steak frites is an iconic dish and provides an ample meat fix for carnivore guys. It has to be sampled at Le Severo, an animated restaurant, that has its beef supplied by Hugo Desnoyer, a renowned Parisian butcher. Reservations are essential so book well ahead.
5. Fly High over Paris
An extra special Father's Day gift: see Paris from a whole new angle with a helicopter ride over the fabulous city. Paris looks unique from these heights and the Eiffel Tower is as grand as ever.
6. Barber Shop Experience
Known as the 'master' barber, step back in time with a visit to Alain Barbier. Dating back to 1936, Alain's gallery-style shop is adorned with old-world features. Alain is well-known in the finest hotels in Paris as he is often requested to take care of royalty and celebrities. Appointment only.
7. Pipe and Cane Stores: La Pipe du Nord
Open since 1867, La Pipe du Nord is helmed by five generations of pipe artisans. A trip to the 10th arrondissement shop is a real treat as they also have a unique workshop where you can see the pipes being made. A handcrafted pipe is a great gift to pop.
8. Stade de France Tour
No tour of Paris for guys should be complete without a visit to the football stadium Stade de France. On this tour, visit the changing rooms, sit in the stands and cheer on your inner sports fanatic without a shop in sight.
9. Visit Napoleon's Tomb
For an effective French history lesson, spend the afternoon at Napoleon's Tomb in the Army Museum. Known for his formidable independent spirit, there are lots of artifacts and stories to give you a better insight into the remarkable man that Napoleon was.
10. Gentlemen 1919: Parisian Style Speakeasy
Wander inside Gentlemen 1919 and a masculine vibe abounds; a barbers shop, fine malts, cigars and a secret speakeasy-style cocktail bar with a smoking area – it channels the luxury and style of a bygone era. It's a nostalgic spot to while away an hour or two.
For your next stay in Paris, our friendly reservations team of experts are on hand to help you select one of our stunning family vacation rentals.