The Musée des Arts Décoratifs has always curated innovative exhibitions celebrating women's contributions to the arts, and Travaux de Dames? is no exception.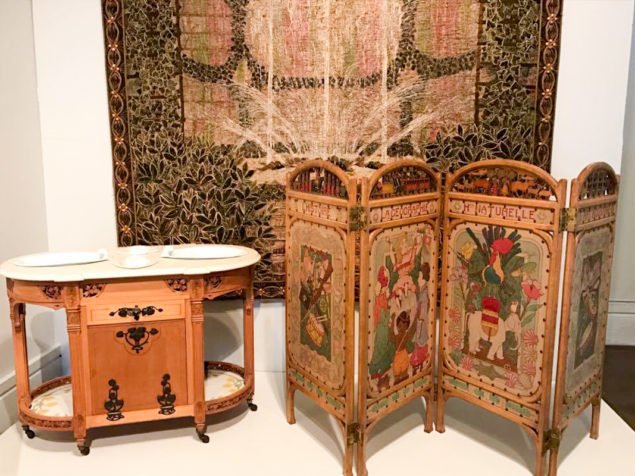 In honor of International Women's Day, Travaux de Dames? opened to high praise, and will remain open until the 17th of September, leaving plenty of time for you to visit in the upcoming summer months!
Organized thematically and chronologically, the exhibition traces the role of women in the arts, specifically regarding textiles, fashion, ceramics, design, photography, and drawing.
Historically, women were often confined to a specific niche, and have worked to garner respect as holistic artists who transcend the boundaries of a defined medium. The exhibition celebrates them as artists, not simply workers in an industry, as they might have been portrayed in their time.
With over 200 creations dating from the late 19th century to present day, featuring artists such as Sonia Delaunay, Elsa Schiaparelli, and Eileen Gray, there will be plenty to satisfy your senses.
As a wonderful bonus, this relatively unknown corner of the museum is quiet and tranquil, offering a respite from the busy streets below. Massive windows overlook the Tuileries gardens, where you can stroll among the statues and soak in the sun once you've finished your museum tour.
Since its founding, the Musée des Arts Décoratifs has worked to pay homage to women in the arts, and in 1895, founded the Comité des Dames (Women's Committee), a group of female patrons who fought for respect and to advance women's artistic training. And through the evident attention to detail and thought that went into Travaux de Dames?, that beautiful tradition remains alive today.
The City of Light has so much to offer visitors, and Paris Perfect can help with tours, tickets, customized itineraries, and private experiences. Contact our friendly reservations team to find out more!