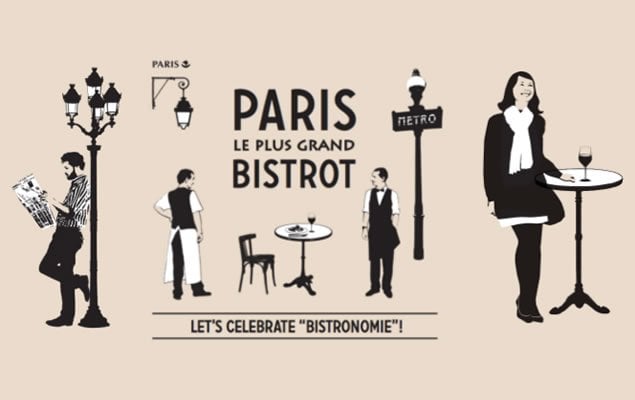 Calling all restaurant lovers! If enjoying a great meal out is one of the things you think about most when planning your next trip to Paris, then grab a coffee, sit back and read on… as the One Hundred (and One) Must-Eat Bistros in Paris are revealed.
To say that the French are slightly obsessed with their culinary heritage is somewhat of an understatement. At the top end of the scale, haute cuisine chefs are constantly in search of the Holy Grail and the challenge of gaining – and then retaining – those elusive Michelin stars. Paris currently boasts almost 100 Michelin starred restaurants, making it arguably the cooks' capital of the world. Eating at one of these illustrious addresses doesn't necessarily have to break the bank, and can also be a truly memorable way to celebrate a very special occasion (more on this another time), but the Town Hall of Paris has just come up with a wonderful operation that highlights the very best the city has to offer in high quality meals – at rather more affordable prices.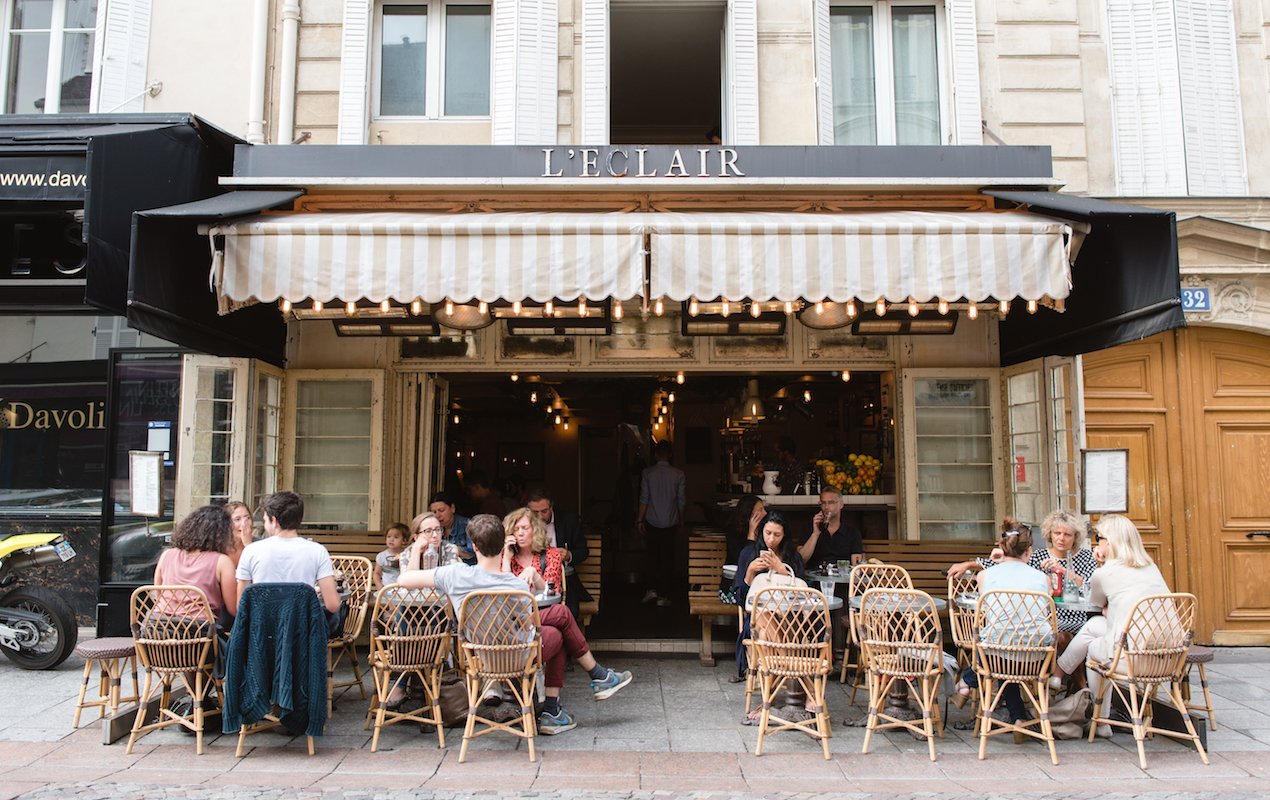 Think of Parisian bistros, and certain images spring to mind straight away: colorful, stripy awnings, a sunny terrace, welcoming interiors with cozy wooden chairs and tables, rustic mirrors and zinc counters, maybe a red and white checked tablecloth, and of course the inimitable waiter / waitress dressed head to toe in black and white, possibly sporting a bow tie and almost certainly wearing an apron. The bistrot is indeed a central part of everyday French lifestyle, and this month we have been invited by the city to join in and "Célébrons la Bistronomie Française!".
It was Christian Constant's protégé, Yves Camdeborde, now owner of the hugely popular Le Comptoir du Relais at Odéon, who first coined the phrase "restaurant bistronomique" back in the 1990s. Standing for a mix between "bistrot" and "gastronomique", Yves's idea of gourmet dishes at more reasonable price points was deemed quite scandalous at the time, but over the years it has firmly entered the French lexicon and today is considered a highly desirable term by restaurant owners.
So just what is "la bistronomie"? Well, it's a whole philosophy, characterized by a relaxing of the rules. More simplicity is adopted with the service – starched tablecloths are eschewed, pâté, gherkins and fresh hunks of rustic bread appear magically on the table as soon as you sit down and the atmosphere is warm and welcoming. At the same time, this doesn't mean that the cutlery isn't gleaming and that the plates aren't shining, or that the food served up isn't top notch, top quality and absolutely delicious. In a nutshell, la bistronomie is quite simply a giant, comforting and accessible step towards la grande gastronomie…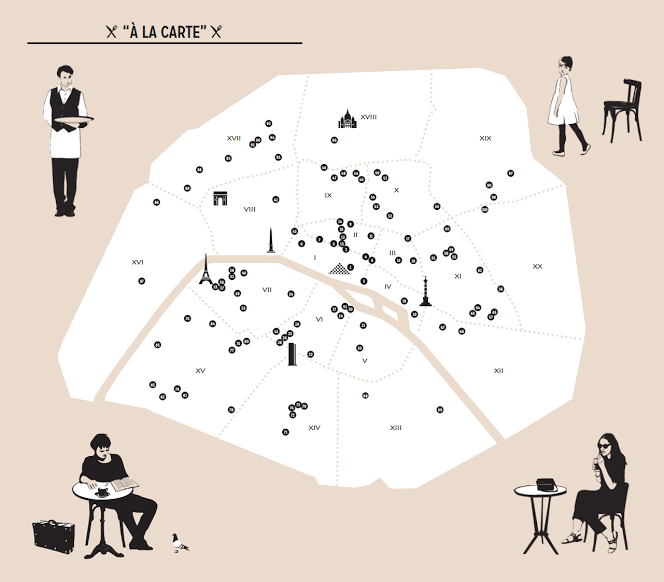 Our own "Paris Perfect Top 10" of the "Must-Eat Bistrots in Paris"

Join us now on a stroll around Paris and peek into some of the city's most celebrated examples – which just happen to be some of Paris Perfect's guests' favorite spots too.
1. La Régalade Saint-Honoré – 106, rue Saint-Honoré, 75001
Renowned chef Bruno Doucet is in residence at this great restaurant, serving true French cuisine at its best. The décor is quirky, the portions are generous and the rice pudding is quite phenomenal. A great choice every day of the week and a fabulous place for Sunday brunch.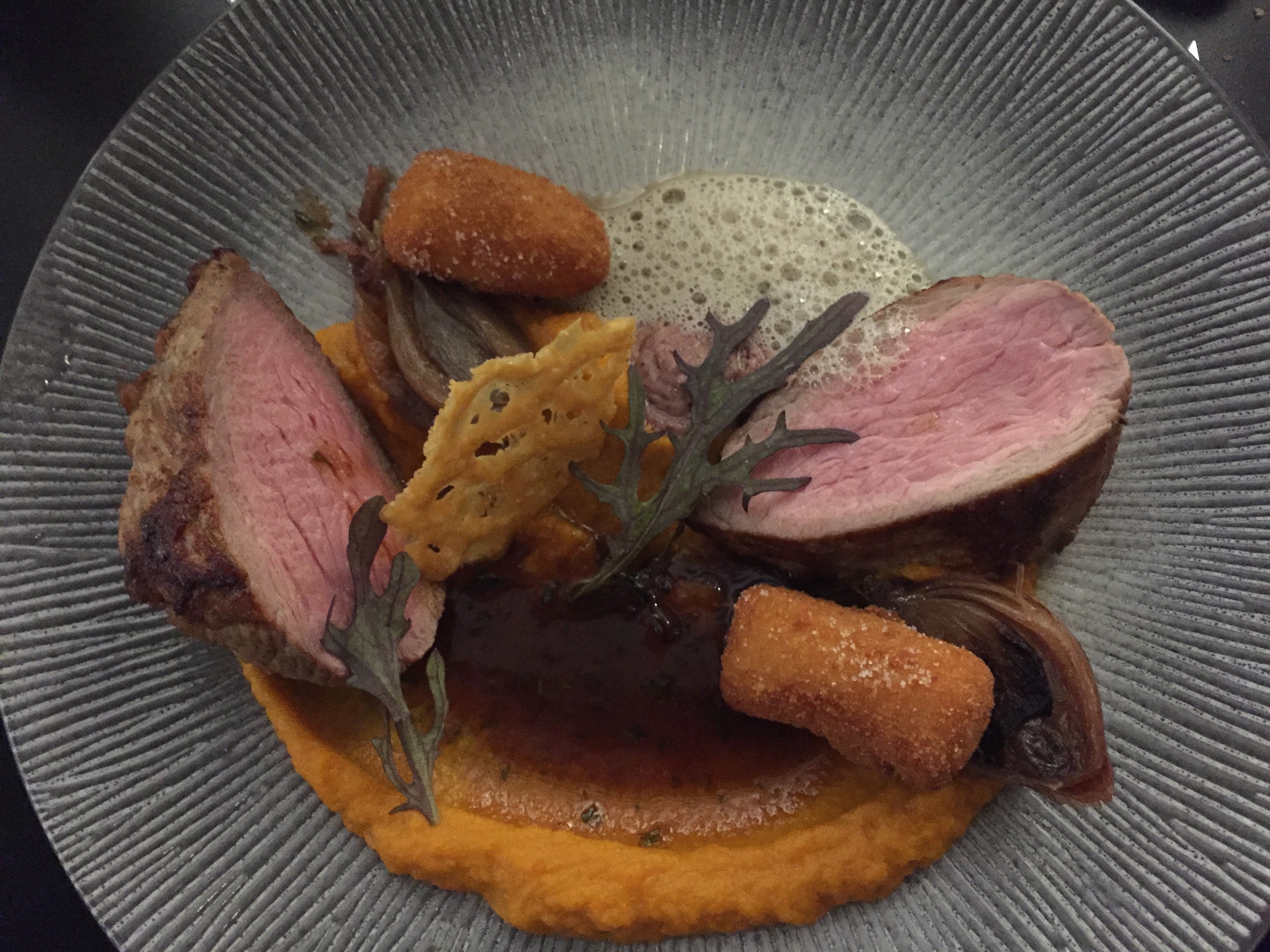 2. La Bourse et la Vie – 12, rue Vivienne, 75002
A perfect ambassador for French cooking over in New York, American chef Daniel Rose is heralded by all as a shining star in the firmament of the Parisian constellation. Experience his tasting menu at Spring, try out his latest venture at Chez La Vieille – or simply follow him back to his roots here at La Bourse et la Vie and marvel at his veal "pot-au-feu" …
3. Le Comptoir du Relais – 5-9, Carrefour de l'Odéon, 75006
It's impossible to walk past the Carrefour de l'Odéon and there not be an orderly queue forming outside this great bistrot. Getting a reservation ahead of time is far from easy, but sometimes it's worth just standing patiently in line and breathing in a taste of what's to come. M. Camdeborde, we salute you!
4. Joséphine Chez Dumonet – 117, rue du Cherche-Midi, 75006
Think 1920s Belle Époque décor and this restaurant ticks all the boxes – you really don't get much more "classic Parisian bistrot" at its best than this. Memorable for its traditional cuisine of terrine de foie gras, boeuf bourguignon and soufflé Grand Marnier, everything is just picture postcard perfect.
5. Bistrot Belhara – 23, rue Duvivier, 75007
Slightly off the beaten track and considered a real hidden treasure enjoying a recent revival, this cozy bistro has introduced a modern twist to its traditional menu. Chef Thierry Dufroux has sharpened his knives at Bernard Loiseau's illustrious establishment and is putting the Bistrot Belhara on the map with his Basque influences.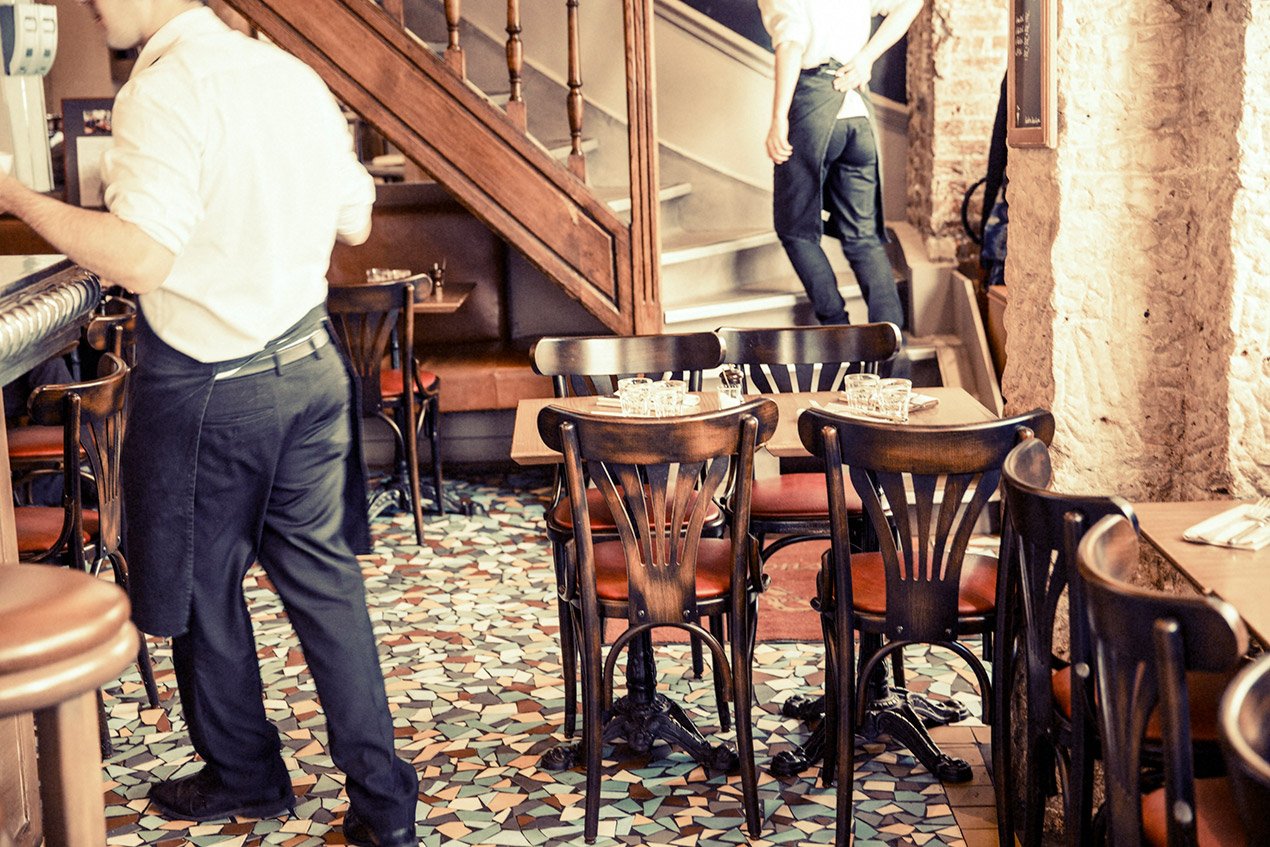 6. L'Ami Jean – 27, rue Malar, 75007
One of the key personalities behind the "Célébrons la Bistronomie Française" event is L'Ami Jean's Stéphane Jago. Passionate about the importance of offering 'une cuisine d'excellence', his restaurant is another Paris Perfect favorite and guests return to his bistrot year on year. The secret of his success? His unfailing determination to offer inventive dishes that are French through and through and reflect his love of the Basque country and its produce.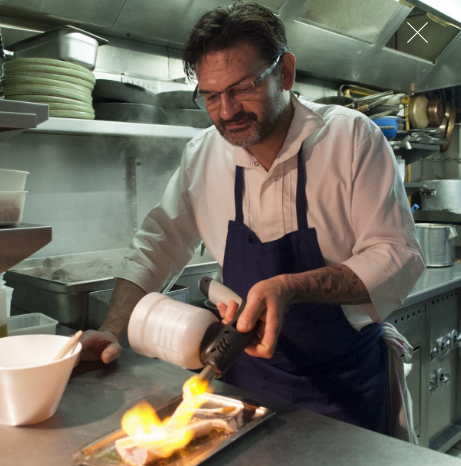 7. Le Pantruche – 3, rue Victor Massé, 75009
Hidden away in the heart of the 9th, stepping into Frank Baranger's atmospheric bistro is a little like stepping back in time – yet the service is resolutely modern and the dishes have a contemporary twist, without losing any of the traditional French origins. For a variation on the theme, discover Frank's second opening Caillebotte and his recently introduced Belle Maison, likewise located in the 9th – atmosphère bistrot oblige!
8. Le Bistrot Paul Bert – 18, rue Paul Bert, 75011
One of our most popular reservation requests is for Bertrand Aboyneau's Bistrot Paul Bert. Situated in the 'Paul Bert Village', the restaurant is resplendent with personality. From the mosaics on the floor to the wooden-fridges-turned-wine-cellar, there are idiosyncrasies at every turn, and the menu is awash with traditional dishes and quite possibly the largest dessert portions in the city!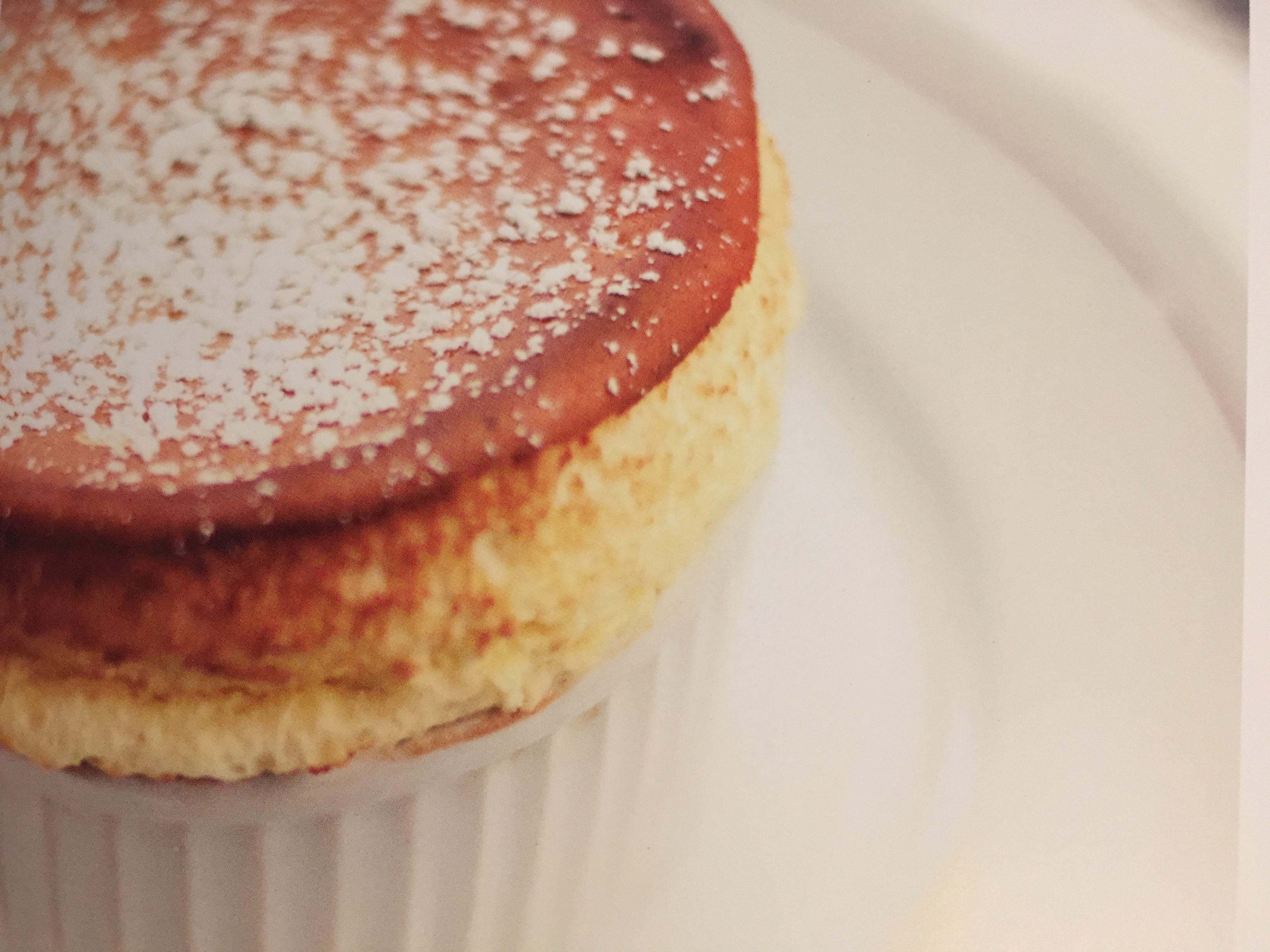 9. Le Coq Rico – 98, rue Lepic, 75018
Perhaps the most modern of the choices on our listings, Antoine Westermann has taken his theme to unlikely but quite delicious extremes. This is the place in Paris for chicken every which way, and is located at a great address up at Montmartre, just five minutes away from all the hubbub. Highly recommended: the Bresse chicken to share. Absolutely divine.
And – last but not least – the one that got away! In addition to these fantastic 100 Bistrots noted as excellent by the Mairie de France, we couldn't resist making our own Paris Perfect list just a little bit longer and would like to add our own entry at N° 101 :
10. Le Casse Noix – 56, rue de la Fédération, 75015
As a Paris Perfect guest recently staying with us wrote : "We loved Le Casse Noix. The atmosphere and the staff were so nice, and the food was absolutely delicious. Right up our alley!  The restaurants and meals you've set up just keep getting better and better!" Find out for yourselves why this discreet bistro just across the Champ de Mars is so well worth the detour, and discover the mouth-watering cuisine served up by Chef Pierre-Olivier Lenormand. It's right up our alley too…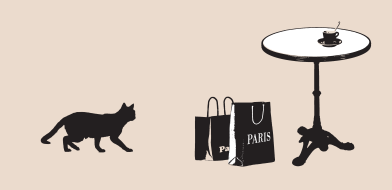 Credit 'Paris Le Plus Grand Bistrot' artwork, logo and map : Ville de Paris