Charles de Gaulle Airport
Most international flights arrive at Charles de Gaulle. There are several different ways to travel to and from this busy international airport, with most options taking between 45 and 60 minutes.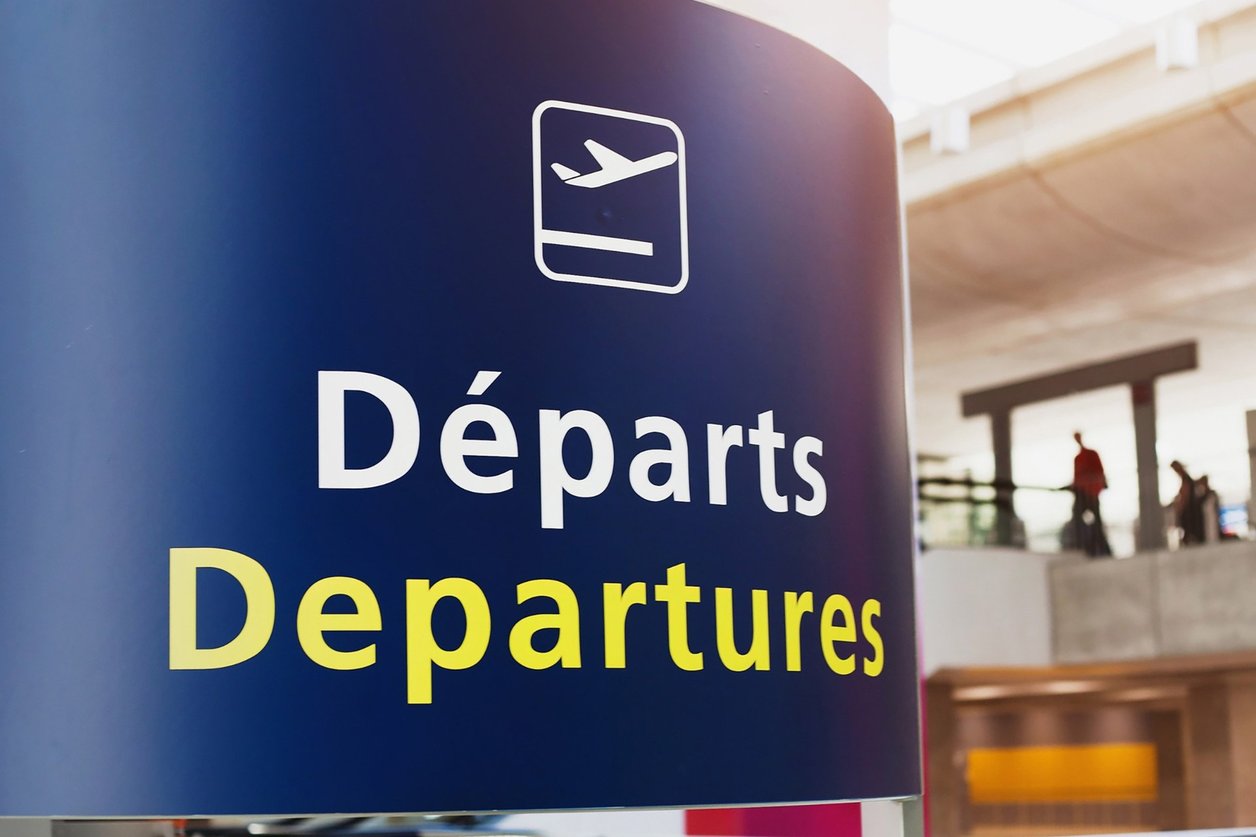 Charles de Gaulle Airport (CDG), also known as Roissy Airport, is Paris' major international terminal and the busiest airport in France. It is located approximately 23 km from the city center.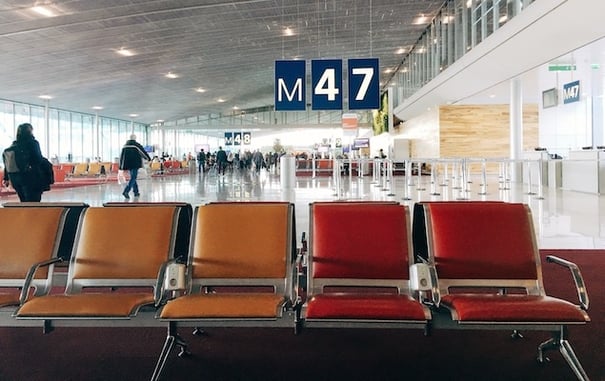 Terminals
Charles de Gaulle Airport has three terminals: Terminal 1, Terminal 2 and Terminal 3. Terminal 1 and Terminal 3 are located next to each other whereas Terminal 2 is a huge terminal subdivided to 2A, 2B, 2C, 2D, 2E, 2F and in a separate building, 2G. Terminal 2 is linked to the other two terminals by bus which runs once every 20 minutes, and the journey takes about 15 minutes. In addition, the free CDGVAL shuttle train also connects the three terminals.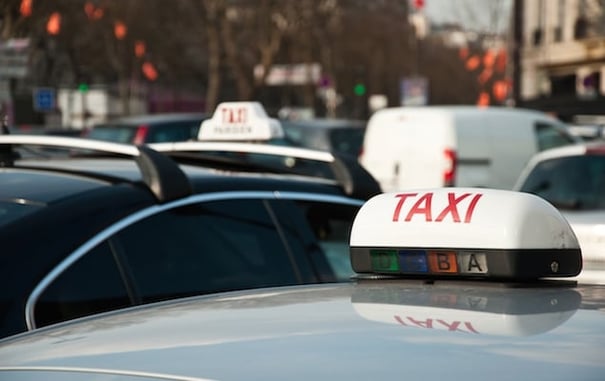 Getting To/From CDG Airport
There are many ways of traveling between Charles de Gaulle airport and our apartments in the heart of Paris.
Taxis
Will cost from € 50 Euros on up and take between 45 - 60 minutes — depending on the number of people, amount of luggage, and the traffic delays. Generally, taxis will only take three passengers, but there are minivans which can transport more people. This is the quickest and easiest way to get to our apartments, but usually the most expensive. You can book your taxi in advance or just catch one from the queue.
If you have booked your Paris Perfect apartment, please refer to your "Paris Guide" for a list of our recommended drivers.
The Roissybus
Roissybus provides a shuttle service between all three terminals at CDG and the centre of Paris (Opéra station). Buses depart every 15, 20 or 30 minutes (depending on the time of day) and the estimated travel time is 45 - 60 minutes.
For more information on pick-up and drop-off locations, a detailed timetable and fares, please click here
Please note: Lots of guide books recommend this option, but it really isn't very convenient as you will make up for the savings by having to take a taxi across town to your apartment.
The Air France Bus
If there are only two or three of you, then this is the best method of public transportation. From CDG take the Air France Line 2. It drops its passengers at the Arc de Triomphe after one stop at Porte Maillot. From there you can either catch a taxi (they are parked just across the street from the buses), take the métro or jump on a bus to your apartment.
From Orly take the Air France Line 1 to the Invalides (second stop after leaving the airport). From there you can catch a taxi to your apartment.
For more information on pick-up and drop-off locations, timetables and fares please click here
If you have booked your Paris Perfect apartment, please refer to your "Pre-Arrival Information" for specific details on how to get to your apartment.
The RER (Suburban Métro System)
We think this is a slow, cumbersome method to get to our neighborhood, despite what the guide books say. Also, this is really difficult if you have heavy luggage or small children as you have to maneuver up and down long flights of stairs in the stations and walk several blocks.
For CDG, the RER runs from Terminal 2C. Plan on this taking about two hours from the time you call us until you arrive in the neighborhood.
Shuttle Services
We don't recommend this option as, in our experience, the vans often fail to show up, the companies don't give good contact numbers, the offices aren't open on weekends, and they don't refund your money when they fail to show. Airport Shuttle services here are different from what many of our guests are accustomed to. They must be booked in advance, and you must have a confirmation prior to arrival in Paris.
TGV
The high-speed TGV trains do not go to Paris, but you can take it to Lille, Brussels, Rennes and Nantes, among others. The TGV station is located at Terminal 2.

By Car
Take the A1 expressway south to Paris. The journey should take you about 30-60 minutes.
Sign up for our Vacation Perfect newsletter and real estate updates.