Book Your Vacation Rental Now for the Paris 2024 Summer Olympics!
The Paris 2024 Olympics are just around the corner, and it's the perfect opportunity to visit the City of Light while experiencing the thrill of the games. Our vacation rentals are ideally located near Olympic venues where the most exciting moments will take place. Enjoy strolling to Olympic events and then relaxing in your beautiful Paris apartment rental after watching the games. With the Olympics taking place in the summer, it's a beautiful time to explore the city and enjoy all that it offers, from world-renowned museums and landmarks to its vibrant food and drink scene. Book your stay early to secure dates and to make the most of your Olympic experience in Paris!
The Paris Olympics begins in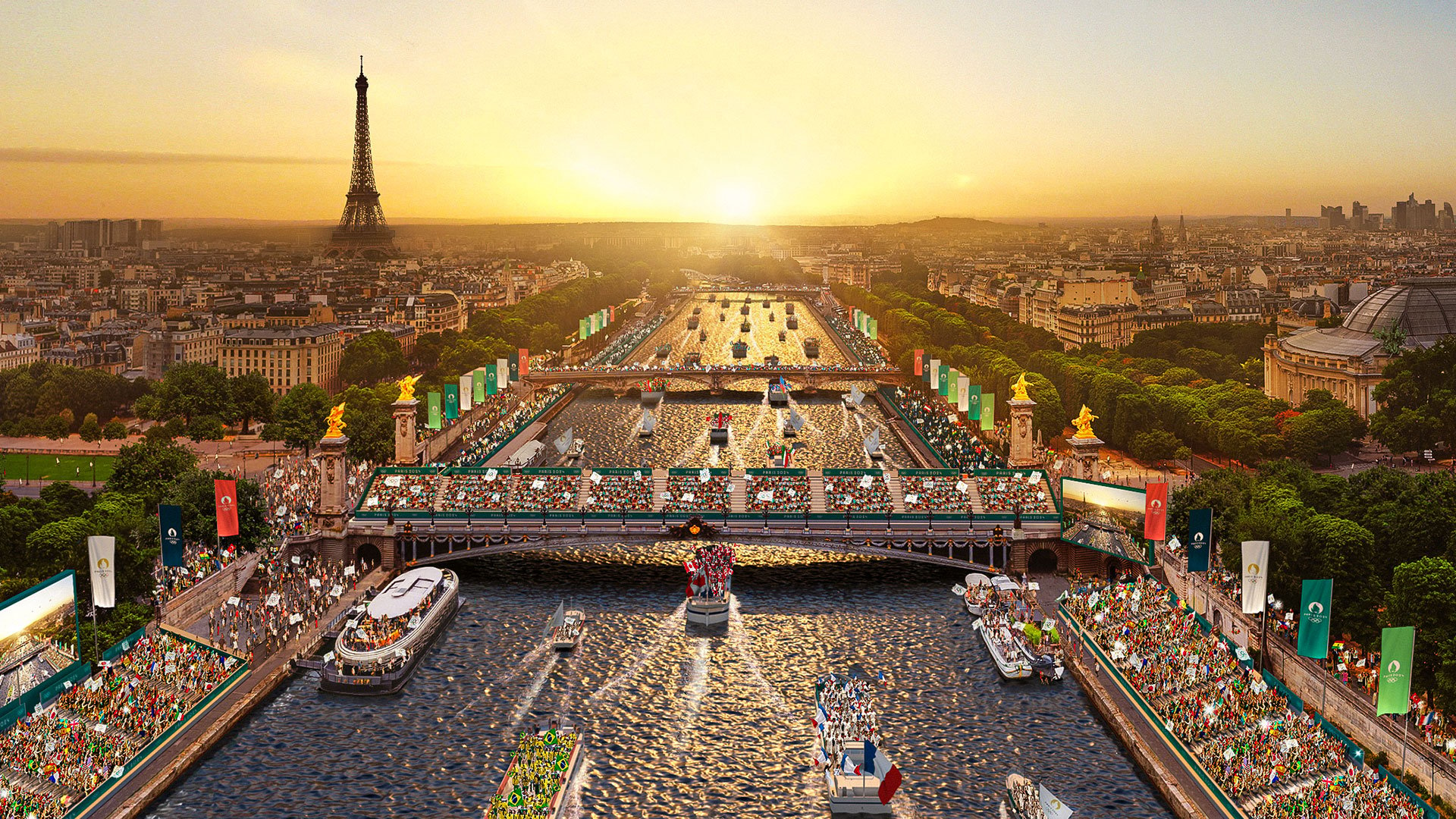 The Paris 2024 Olympics – An Unforgettable Experience!
The City of Light is set to put on a spectacular show when it hosts the 2024 Summer Olympics right in the heart of Paris. Don't miss the chance to experience the world's largest sporting event in an unforgettable setting!
Many of the most exciting events—including the incredible opening ceremony—will take place along the Seine as it winds through Paris. Key Olympic Venues will be located at iconic landmarks like the Eiffel Tower, Grand Palais, Invalides and Place de la Concorde. Our vacation rentals are perfectly located for strolling to events – the very best way to get around!
Eiffel Tower Stadium: Watch the Beach Volleyball games with the iconic Eiffel Tower as your backdrop.
Champ-de-Mars Arena: Stroll over to the Champ de Mars gardens to see Judo and Wrestling.
Invalides & Pont Alexandre III: Here's where you can catch the exciting Cycling, Archery, Triathlon, and Marathon Swimming events.
Grand Palais: Walk across the Seine on the beautiful Pont Alexandre III to see the Fencing and Taekwondo events.
La Concorde: Near the Tuileries and Louvre Museum, this venue will host Basketball, Breaking, Freestyle Cycling and Skateboarding.
Even better, staying close to the Olympic game action means you can easily stop by your apartment to refuel and recharge or simply relax in a beautiful home setting. Plus, all our Paris vacation rentals are located near plenty of Paris transportation options—the Metro, RER trains, and buses—to make it quick and easy to reach all the Olympic venues around Paris.
Olympic Venues and Our Apartments, Stay Close to the Action!
Book Your Paris 2024 Olympics Stay Now
To make booking your Olympics stay easy, here are our top Paris vacation rentals with availability during the games. Please note that special terms and conditions apply to Paris 2024 Olympics bookings. For additional help planning and reserving your stay, click here to contact our reservations team.
Terms and Conditions for Paris 2024 Olympic Dates
Special terms and conditions for the Paris 2024 Olympics (applicable to reservations which include dates between July 26-August 11, 2024):
Weekly rates apply to all arrivals between July 20 and August 5, 2024 (7-night minimum stay requirement).
50% payment due at time of booking.
Cancellations:

Cancelling more than 60 days before arrival date: payments made are fully refundable, less 30% of the total reservation cost and payment processing fees.
Cancelling 60 days or less prior to arrival date: payments made are non-refundable.

Changes (subject to availability):

Requested more than 60 days before arrival date: 30% of the total booking cost of cancelled dates will be retained.
Within 60 days of arrival: additional nights may be added at the current rates; no other changes are permitted.

No refunds apply to price changes.
Discounts/promotions are not applicable.
Be ahead of the game by planning your holiday tours in advance! From Skip-the-Line Eiffel Tower tickets to day trips, museum visits and delicious cooking classes, we've handpicked our favorite tours and experiences so you can make the most of every moment in Paris.