Visit the local shops and enjoy guided tastings from bakers, food merchants and fromagers on this immersive tour that will thrill foodies, chocoholics and gourmands of all types!
Adult Price €315.00
Experience the decadently 'sweet side' of Paris during this small-group pastry & chocolate walking tour of the Saint-Germain-des-Prés area with a passionate food connoisseur.
Adult Price €75.00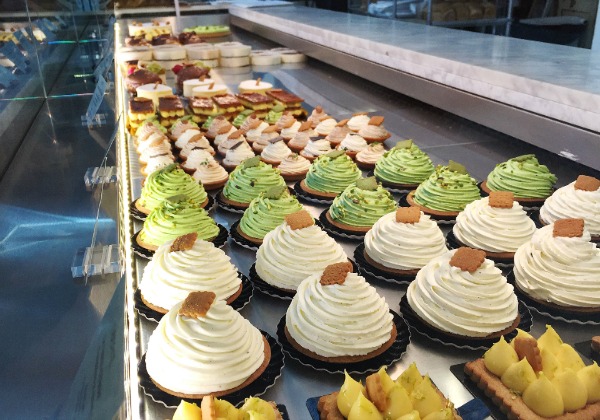 Sink your teeth into Paris' cuisine scene with this in-depth tour that includes decadent tastings, meet-and-greets with famed food artisans and delicious views of Canal Saint-Martin.
Adult Price €95.00
OUR GUIDE TO FOOD AND DRINKS IN PARIS
Long considered the culinary capital of the world, plan on arriving in Paris on an empty stomach – you won't be hungry for long. From pretty patisseries offering decadent candy-colored macarons to market stalls selling crusty French baguettes and delectable gourmet cheeses, a trip to Paris is a vacation for your taste buds.
Starting with dessert first, the aromas wafting from all the gourmet patisseries and chocolate shops dotting the streets of the French capital are enough to make your mouth water. Macarons are a specialty in Paris, but hardly your only choice when it comes to pastries. Parisians also make lovely fruit tarts and mousse cakes. Of course, you can also never go wrong with an éclair – and there are so many to choose from!
If it's savory food you're after, consider a gourmet food tour of Paris. Wander through popular parts of the city like the Bastille district and Marais, and stop by shops and markets offering artisan French bread, cheese and wine.
Beyond tours and tasting sessions, another way to get acquainted with French cuisine is by grabbing a table at an authentic Parisian café or restaurant serving French onion soup, coq au vin and other French favorites. Explore the side streets of the Marais or St. Germain-des-Prés for eateries with the best ambiance or indulge in a combined dining and entertainment experience.

Regardless of whether you prefer sweet or savory, wine or champagne, one thing is for sure – you won't leave Paris hungry.