Food Shops & Markets in Paris
Discover wines from across France or find fresh baguettes and tempting displays of sweets. The open-air markets, shops and patisseries of Paris are sure to appease any appetite!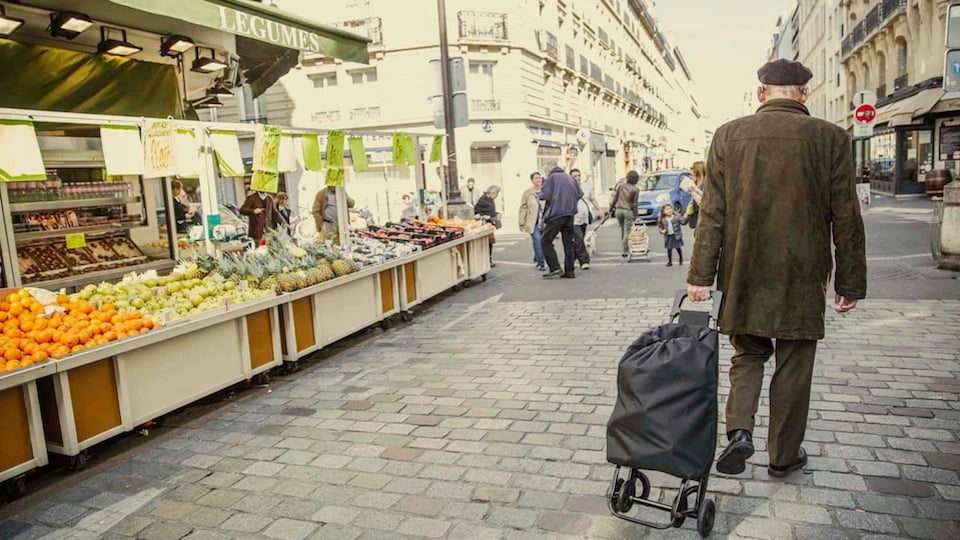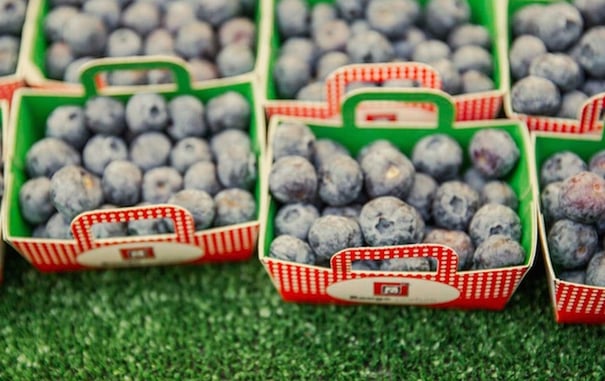 Open Air Food Markets
We want to show you the real Paris, not just the standard tour package and Paris open markets are a part of the fabric of Parisian life. Merchants come early in the morning from all over France and offer the best specialties-- from fresh vegetables, fruits, flowers, breads, pastries, olive oils, jams to wines, meats and more. Prices and quality are very good because Parisians are finicky about food. Open Markets date from the 1400s in Paris, when farmers brought their wares into Paris to sell, carried in wooden carts. That they remain and flourish is a timeless element of Paris. You'll love to search for the perfect ingredients for your evening meal, even up to fully prepared and roasted chickens.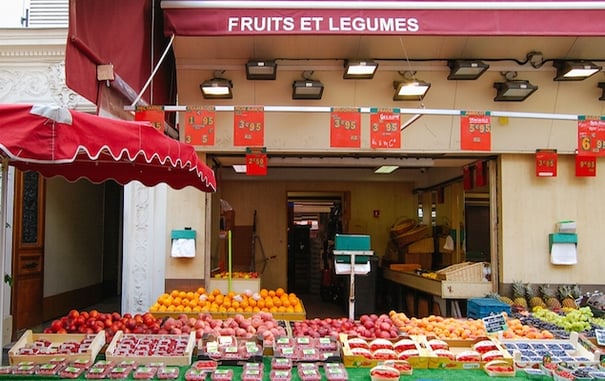 Supermarkets & Greengrocers
The various supermarchés in the neighborhood are usually open on Mondays, but closed on Sundays. There are also several convenience stores which can help you out when the regular grocery stores are closed, as they have extended hours. The supermarkets are not the same size as in 'big sky country'; this is a compact city and space is at a premium. But what fun to explore the differences in foods and tastes!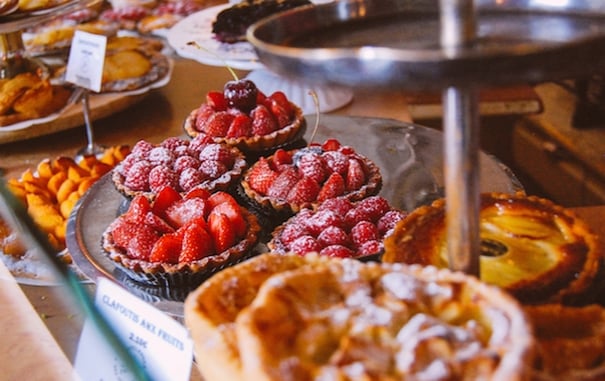 Pastry Shops & Bread Stores
The French differentiate between the art of making great bread vs the art of making great pastries. For instance, a good baker does not always make a good pastry chef. The Boulangeries specialize in breads, while the Påtisseries do pastries and croissants. They all sell both breads and desserts, but I find you get better pastries at the specialists. On the other hand, you can get excellent breads at a Påtisserie.
While there are a few renowned pastry and bread shops in Paris it's all about the adventure of finding your own favorites in your neighborhood. A great activitity for children, let them choose the pastries for breakfast or dessert at a different shop in your neighborhood or during your walks every day. You'll discover the best Gateaux a' l'Opera in one store, but a better tarte au Pommes in another and better yet Tarte au Citron's in another. Don't worry; you're bound to walk off the calories!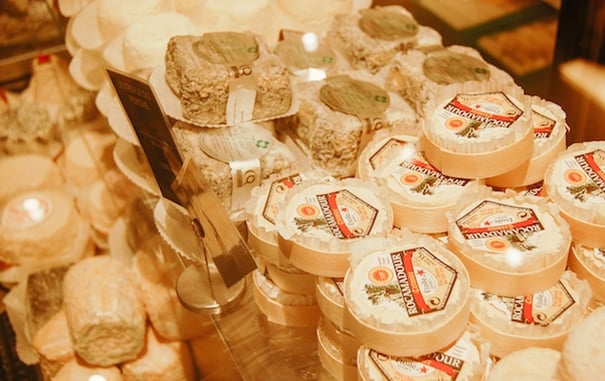 Cheese Stores
Cheese is a staple of French meals and you'll find many excellent cheese shops throughout Paris . Some of the most famous are: Marie Cantin, located on rue de Champs de Mars around the corner from rue Cler and Androuet, located at 134 rue Mouffetard. Near the Calvados Paris apartment is the famous Barthélémy at 51 rue de Grenelle, which caters to the Presidentt's Palace. It's worth just stepping inside just to savor and appreciate the variety and smells! When you walk in front of Marie Cantin's you can smell her delicious goat's cheese on the sidewalk and it's an irresistible temptation.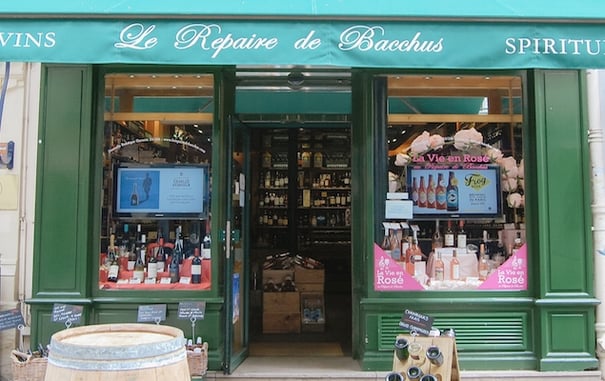 Wine Shops
What would a neighborhood in Paris be without small wine shops dotted throughout? Ouf main tip is not to be intimidated! Whether a chain such as Nicolas or an independent store, we have always found helpful and friendly experts who will take the time to recommend anything from an affordable white wine for less than € 10 to a Grand Cru that is worth significantly more. Often, you'll be able to sample some of their favorites. One of our favorites is located near rue St. Dominique and Ave de la Bourdonnais, where the young proprietor goes out of his way to be helpful, not recommending the most expensive wine, but the best value for our tastes.
Sign up for our Vacation Perfect newsletter and real estate updates.