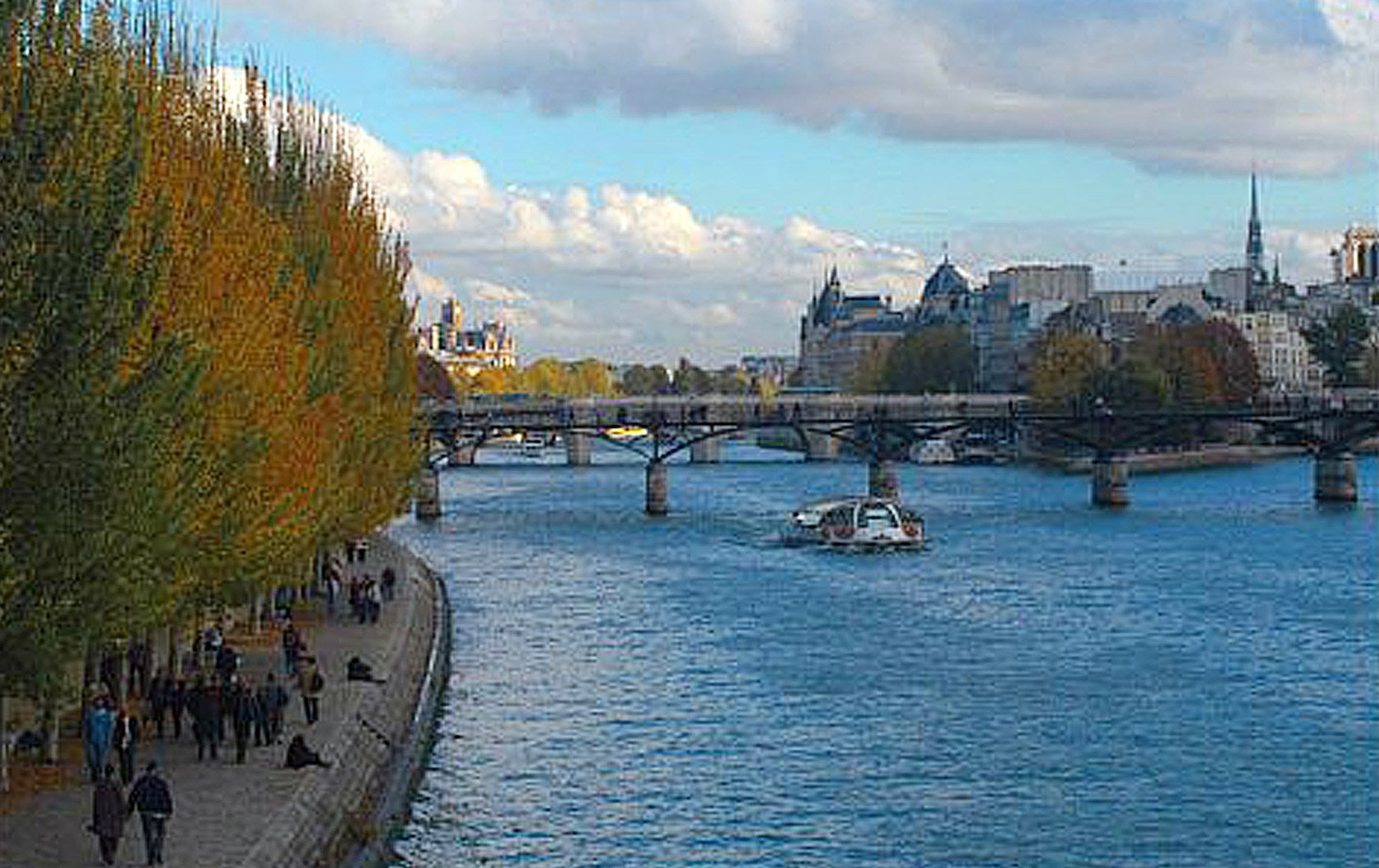 Last month we announced a photo contest of your favorite pictures of Paris and the winner receives a basket of gourmet goodies. Thank you for your submissions of gorgeous Paris photos and paintings! The votes are in and here is the winning photograph and other top four selections.
AND THE WINNER IS…

It was an impossible choice but the winner by a small margin is Suzette Reed and her Riverbank of the Seine in Fall. People loved the shots of the trees and colors — a timeless moment  of Parisian life, strolling under trees while the season in Paris turns to Autumn.  Congratulations Suzette and we'll be in touch to send your gift basket!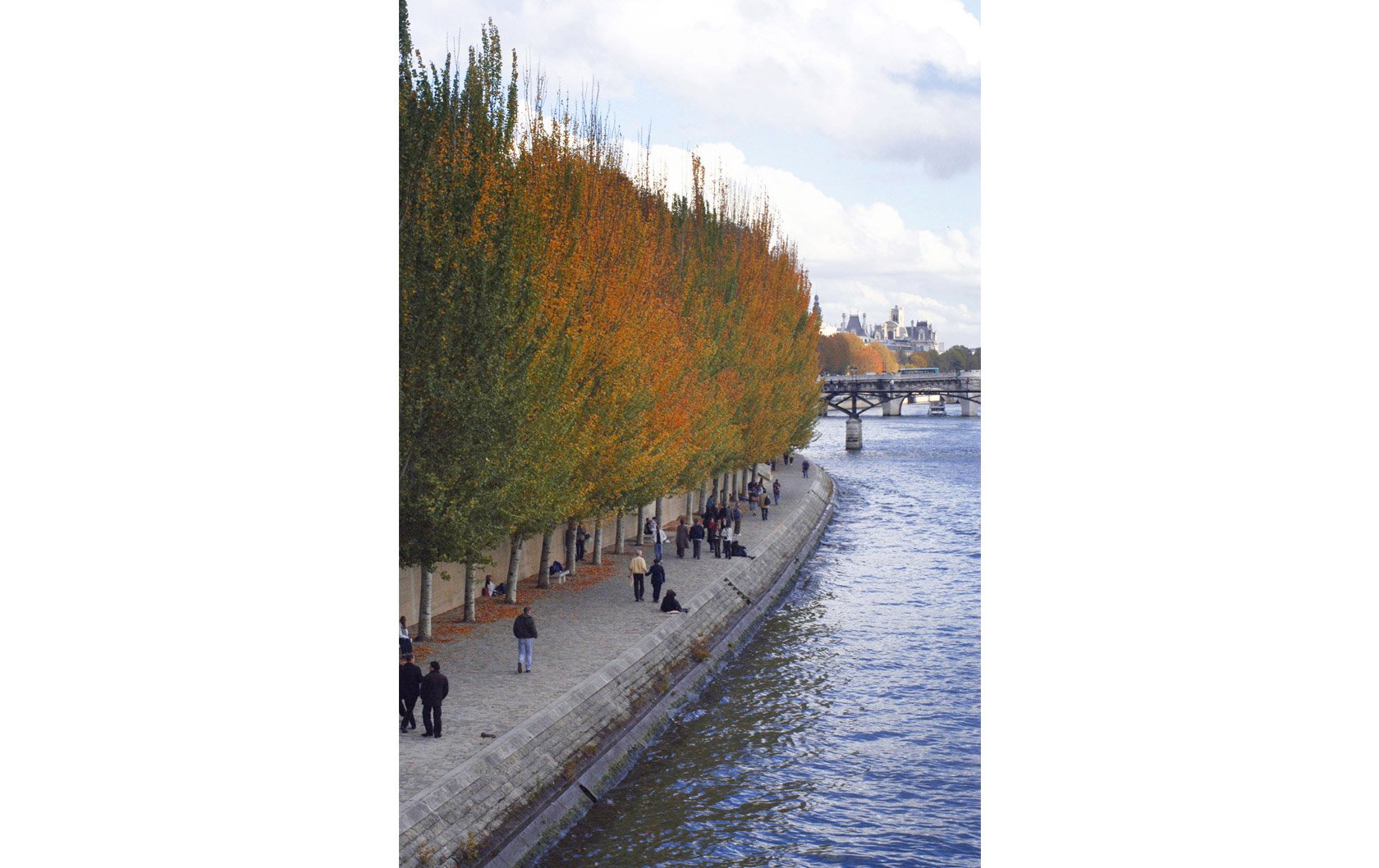 The wide bank of the Seine river taken from the right bank, blue sky and beautiful clouds….
Stephanie Anderson caught Notre Dame on a beautiful sunny morning in spring, with the cherry blossoms in bloom.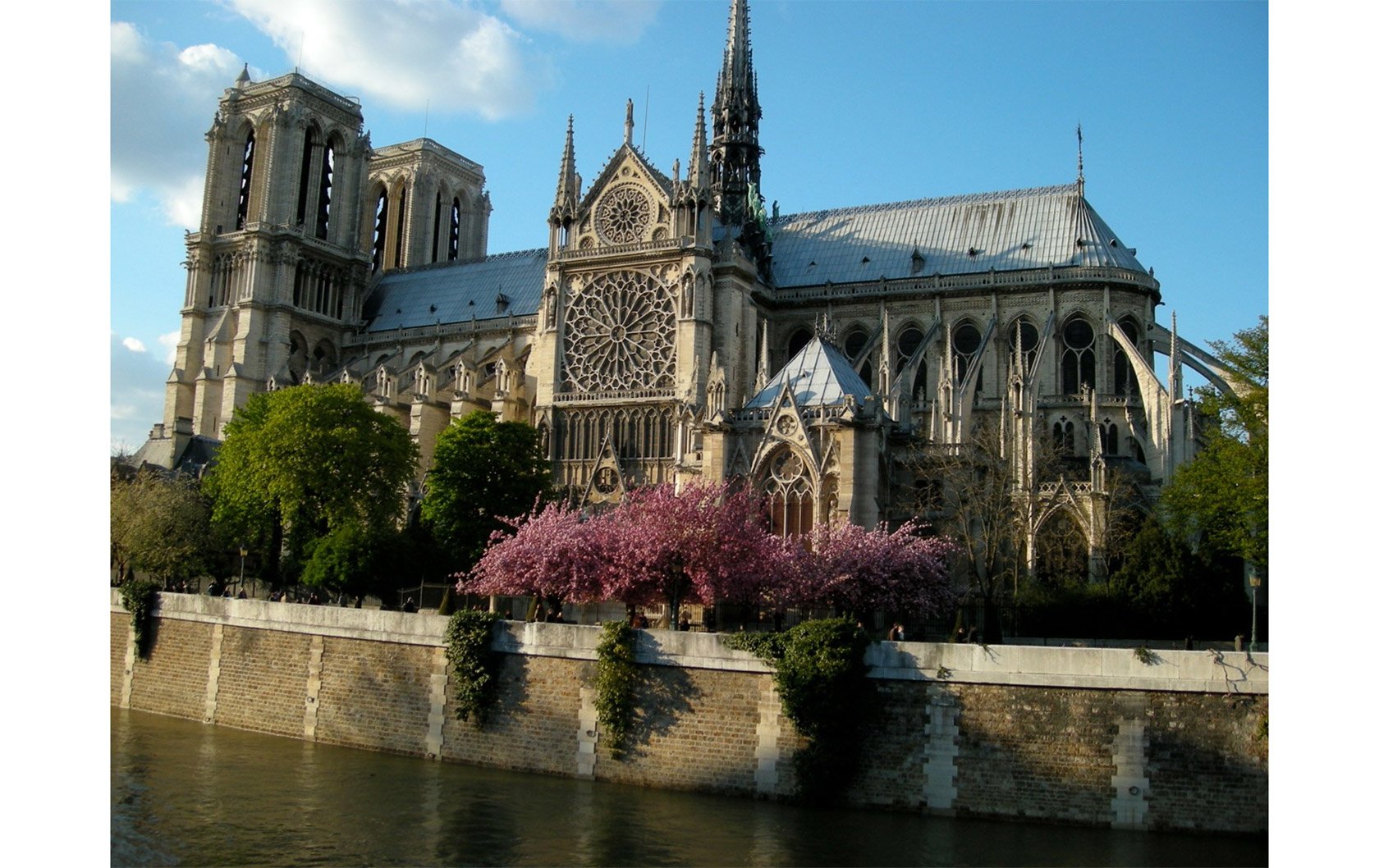 Thank you Renee Tobin for a magnificent view along the Seine at sunset, with the dome of the Hotel de la Monnaie and Eiffel Tower in the distance!
Erin Hill submitted a charming water color of Notre Dame on the Seine . Click on Erin's drawings and sketches of Paris, of the French countryside and Milo the Cat in Paris to order prints or greeting cards.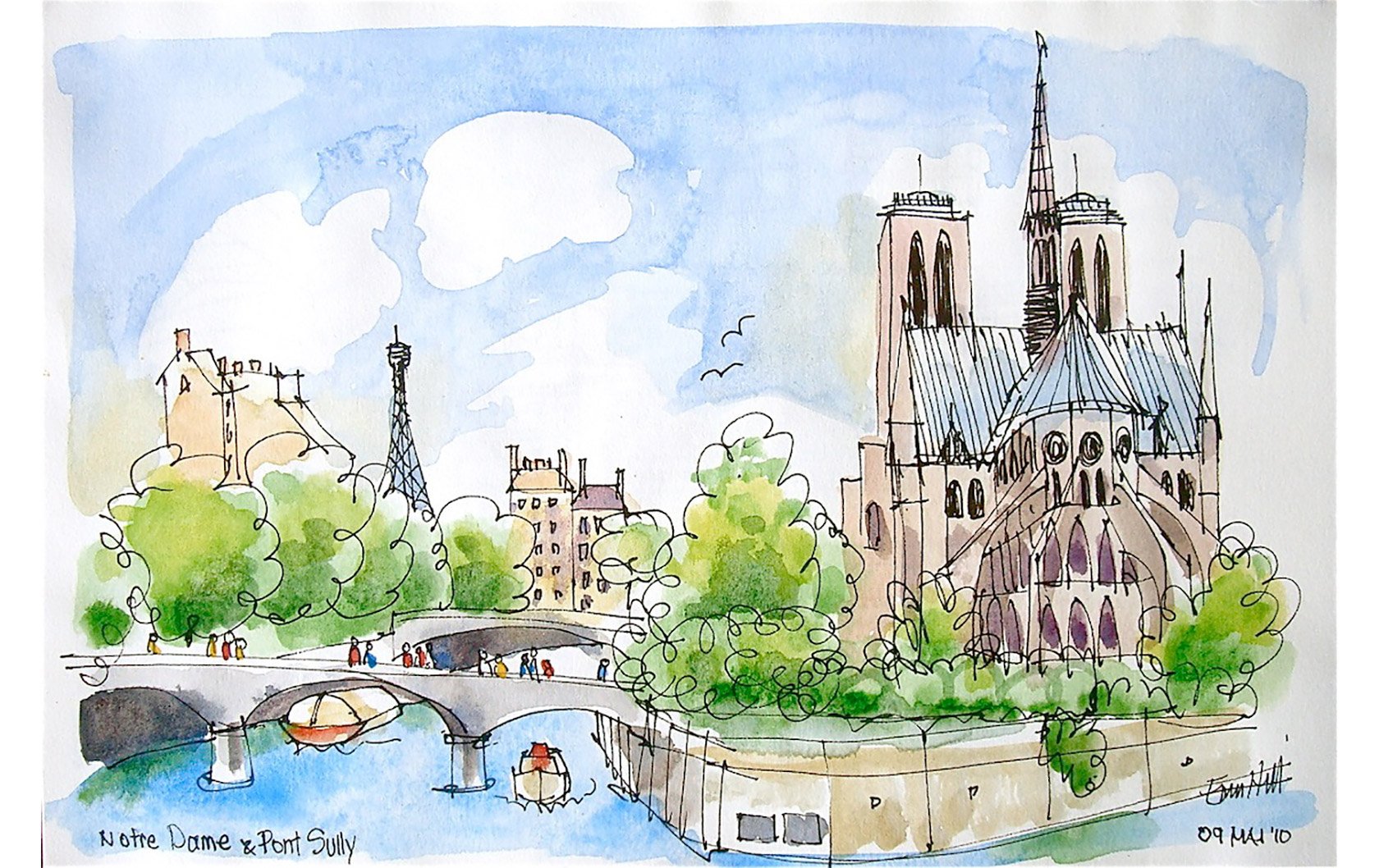 Many thanks for all of your submissions and we'll follow up with another photo contest soon!