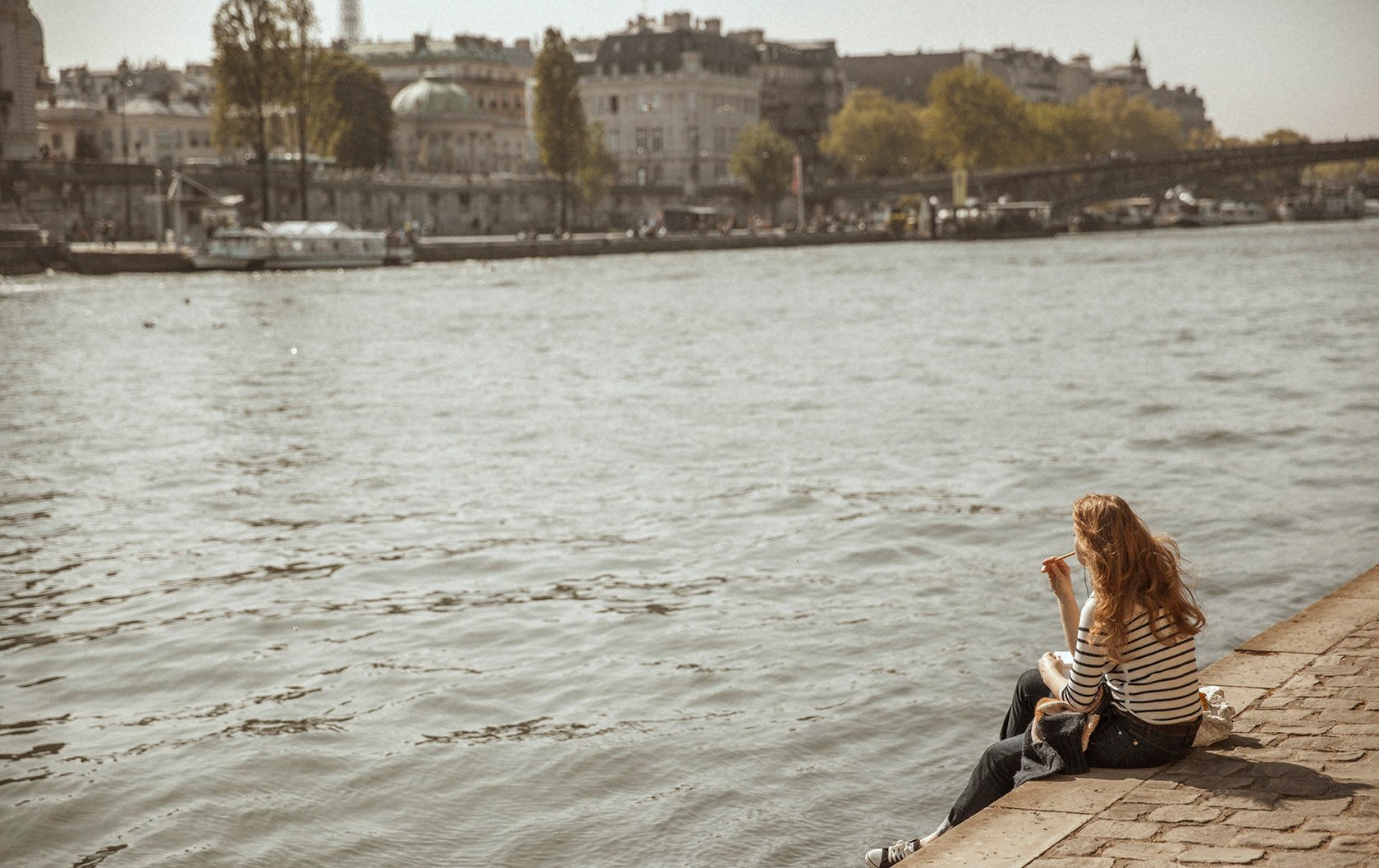 Everyone's talking about the river Seine in Paris and how it's been rising over the past week.  In June 2016, we experienced a similar event when several weeks of rain caused the river to rise rapidly.  I was in Paris with our daughter Alexia and was amazed by how it looked!  Here's the blog I wrote about it, including historic photos of the famous flood of 1910.
Since the infamous 1910 flood, controls were created east of Paris that open up when the Seine is at risk of serious flooding.  The river originates in the east of France and a positive sign is that it has stopped raining there.  The news is the Seine has peaked and will start to recede tonight.  It has been fascinating to watch the fast-moving Seine, but the good news is all the apartments are warm and dry and the sun is shining.
In the meantime, I found a fascinating two-minute film of a drone over Paris.  Taken by the Paris Prefecture – or Paris Police Department – the drone was allowed to film the Seine last week. It's the best video of the current state of the Seine I've seen. Private drones are illegal, so this film is especially cool. Have a look and watch it to the very end.  You'll love the close-ups at the end of the beautiful Place Dauphine, Notre Dame, and Ile de la Cité!
The first shots are of the Pont de l'Alma bridge, near the Eiffel Tower.  The close-up is of the famous Zouave soldier, the unofficial marker of how high the Seine has reached.  The Zouave's were Napoleon's regiments from North Africa who helped him win the Battle of  Alma.  He had four statues of Zouave soldiers built to commemorate their bravery.  Here is Pont de l'Alma last week:
And here is the solder's head, which was eventually covered in 1910…
Here's the chart of the most historic heights the Seine has reached.  Although high, we're in the orange zone, not even close to 1910 or 1658.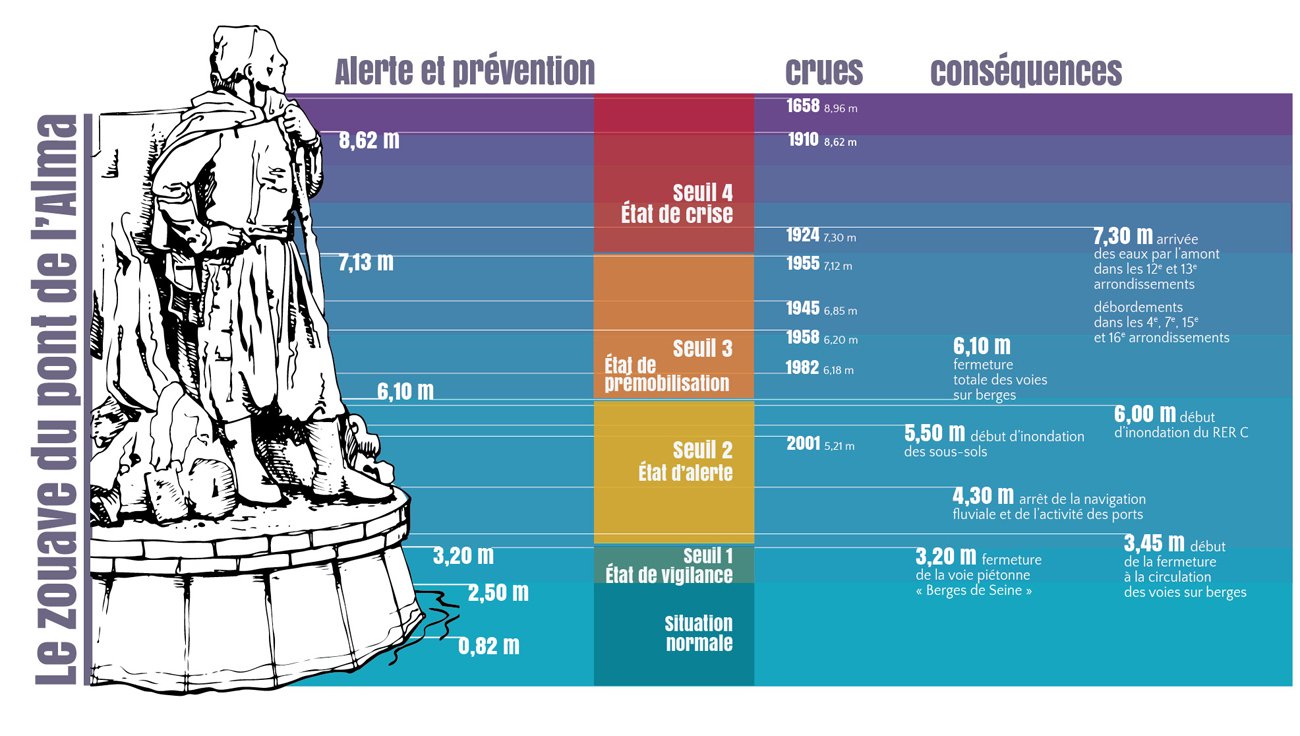 The sun is shining and it's a brisk day in Paris. We look forward to welcoming you!