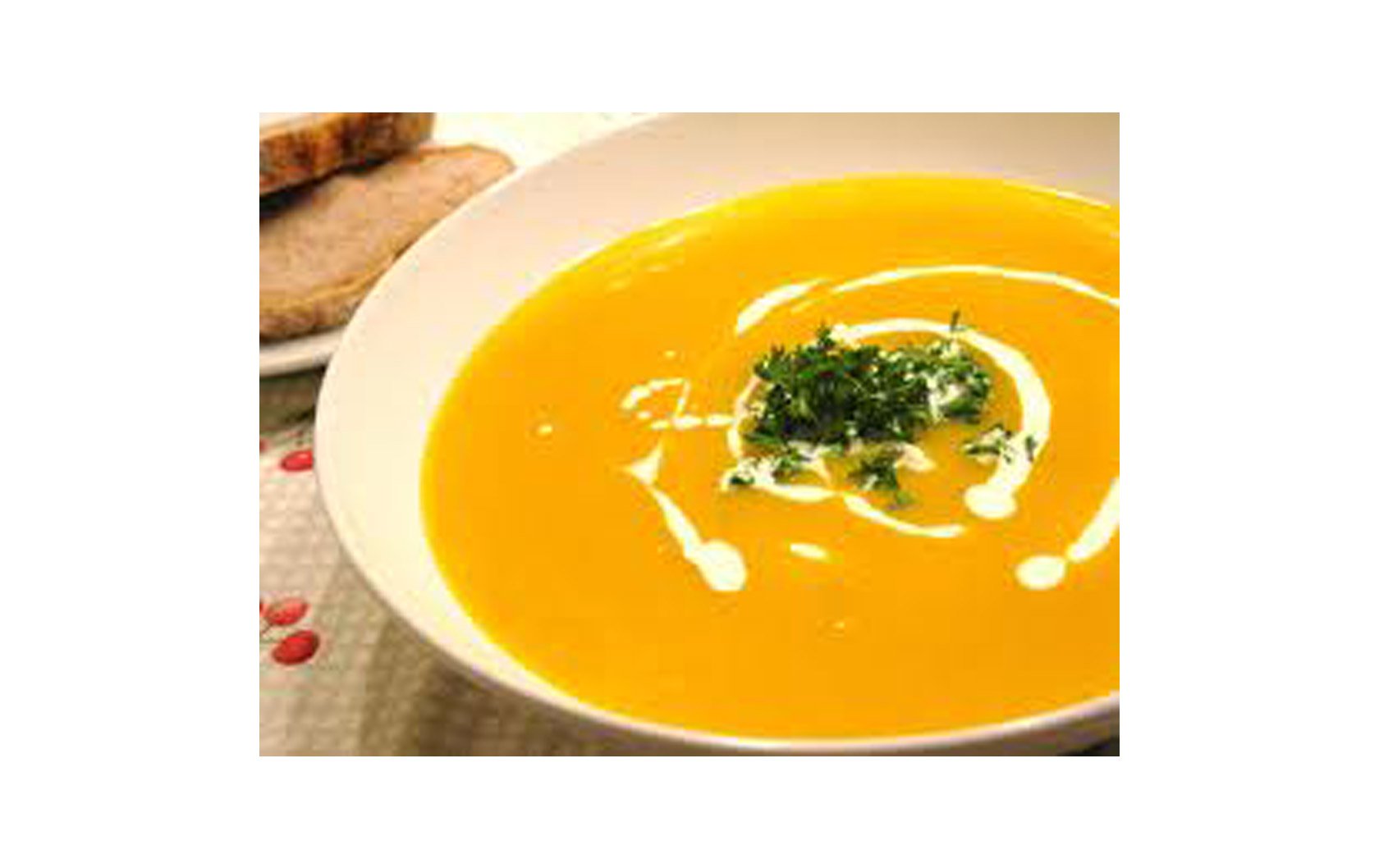 Happy Thanksgiving Day to Everyone on Thursday!
Pumpkin Soup a' la Francaise by Chef Christian Constant
Café Constant on rue St. Dominique was long one of our favorite restaurants in the 7th arrondissement. They were famous for an excellent pumpkin soup with tiny crispy croutons and gruyere cheese.  Thought you might enjoy as a light evening meal after the Turkey. Chef Constant was nice enough to give it to me.  You can substitute canned pumpkin (yes, he said we could) so very easy to make.  I've modified the cream so lighten the calories; my family thinks it's delicious.
Ingredients
3/4 C unsalted butter cut into 12 cubes
1 medium onion, minced
2 lbs fresh pumpkin or other squash, peeled, seeded, coarsely chopped. Alternatively use a 16 ounce can of pumpkin puree and reduce cooking time to 15 minutes
3 C chicken stock
2 C half-and half (Madelyn's cheat: 1 C low fat yogurt, ½ C Milk and ½ C crème fraiche)
Freshly ground pepper
Sea salt
Topping: croutons and gruyere cheese
¼ C unsalted butter, melted and clarified
2 slices dense white bread, crusts removed,
¼ inch cubes
½ Lb Gruyere cheese in ¼ inch cubes
1 bunch chopped chives1 spring rosemary, leaves only, minced.
Soup:
Melt 2 Tbsp butter medium heat in soup pot.
Add onion, stif until translucent, abt 4 minutesAdd pumpkin, stock, half-and-half (or my lower calorie substitutes) and stir.
Season with salt and pepper
Reduce to medium low; cook 30 minutes
Cool, Puree until smooth
Pour through a fine strainer
Add 6 Tbsp butter and stir.
Croutons: Warm remaining 4 Tbsp butter until bubbling
Add bread cubes, stir to coat, saute' til golden brown.Using slotted spoon, transfer to small bowl.
Finish Soup: Raise heat to medium until very hot, not boiling.
Stir with whisk to blend
Transfer to tureen
Sprinkle on diced gruyere, croutons chives, rosemary.
Serve!
p.s. Don't forget the pumpkin and goat cheese gratin I posted about earlier.