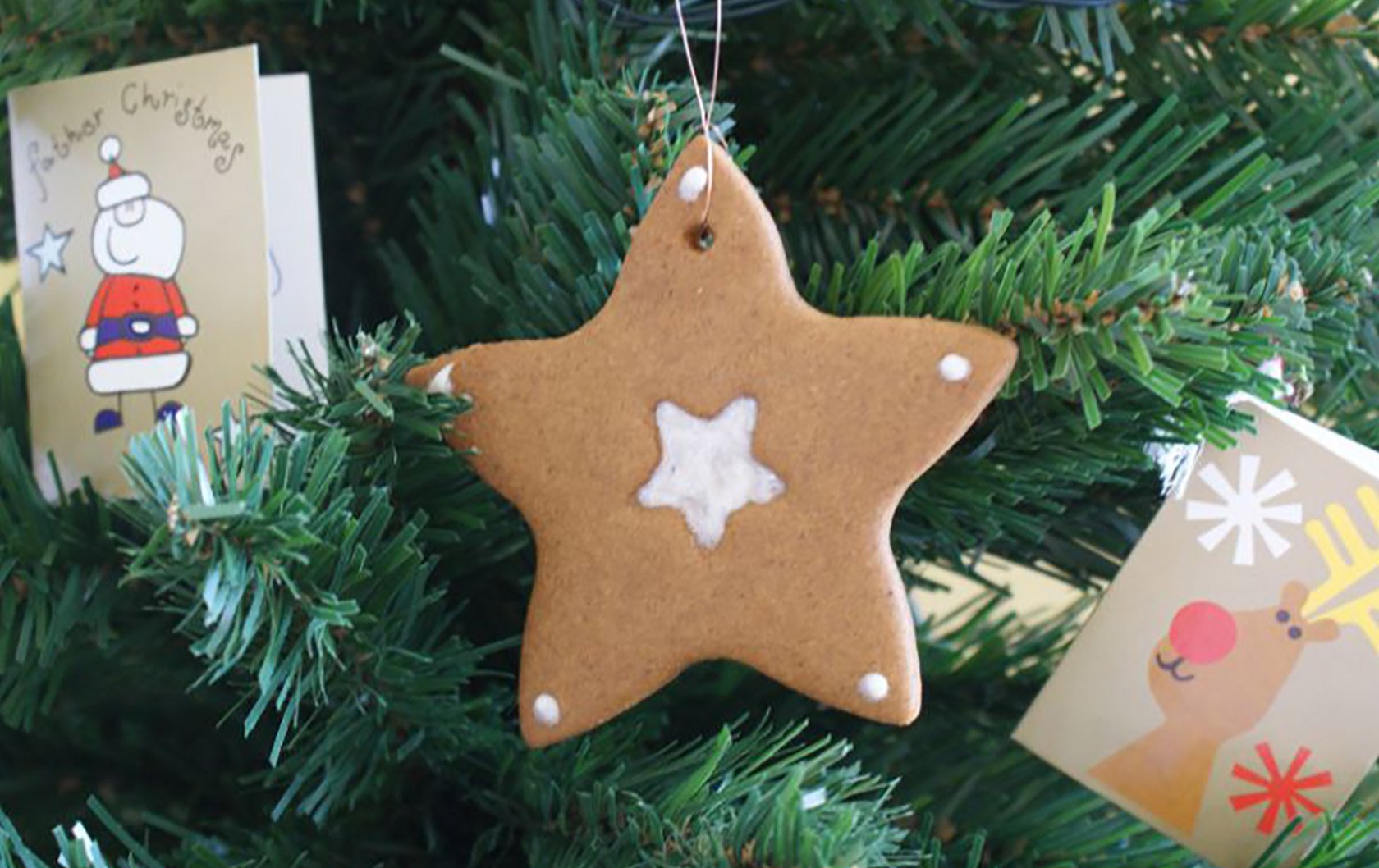 As a little girl, one of my fondest memories was baking Edible Christmas Decorations in the kitchen with my mother.  I've continued the tradition with my two young boys but they tend to be more interested in eating the mixture than waiting for the finished product! The tree does look a little less dressed by 6 January but these are very much worth it.  I often make an extra batch to replace the ones we have eaten.  Enjoy!
Sarah, Paris Perfect Technical Manager
Ingredients
300g plain flour
1 teaspoon baking powder
1 teaspoon ground cinnamon
½ teaspoon ground cloves
¼ teaspoon ground nutmeg
¼ teaspoon ground mace
100g soft butter
100g dark muscovado sugar (dark brown sugar can be substituted)
2 large eggs
4 tablespoons honey
Instructions
Preheat the oven to 170 degrees.
Combine the dry ingredients then add the butter, sugar, beaten eggs and honey.
Wrap ½ in clingfilm and place in the fridge. Roll out the dough and using shaped cutters (bells, Christmas trees, stars etc work really well, keep going until all used up.
Make a hole at the top of each biscuit (I use an empty plastic biro but anything of similar size will do).
Bake for about 20 mins. You could start on the next batch now or transfer it to the freezer to keep for later.
When the cookies have cooled decorate with icing and leave to set. You can then thread ribbon through the hole and hang on the tree.
If you want the home baked look but don't want the decorations to be eaten substitute the spices for pepper – people will only try once!